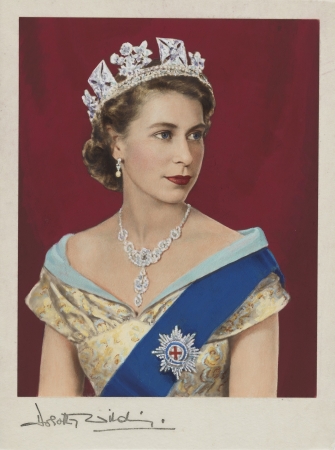 October 2020。
At the Ueno Royal Museum, the "KING & QUEEN Exhibition" to introduce portraits held by the London National Portrait Gallery has been decided.
The London National Portrait Gallery is the museum that holds the most important portraits of the British dynasty.
This exhibition introduces the history of the British royal family from about 100 portrait works (paintings, photographs, etc.) to about a century.
Also, in this exhibition, we will look at facial expressions from portraits and stories from appearance.
The writer and German literature writer Kyoko Nakano will navigate you.
Exhibition name: KING & QUEEN Exhibition from the London National Portrait Gallery
Date: October 2020 * Details of the event will be announced as soon as they are decided
Venue: Ueno Forest Museum (1-2, Ueno Park, Taito-ku, Tokyo 110-0007, Japan)
Organizer: London National Portrait Gallery, Fuji Television, Tokyo Shimbun, Ueno Forest Museum
Cooperation: Yamato Global Logistics Japan
Sponsor: British Council
Curator: Charlotte Boland
Japanese supervision: Hiroshi Kumazawa (Associate Professor, Tokyo University of the Arts)
Official website: www.kingandqueen.jp