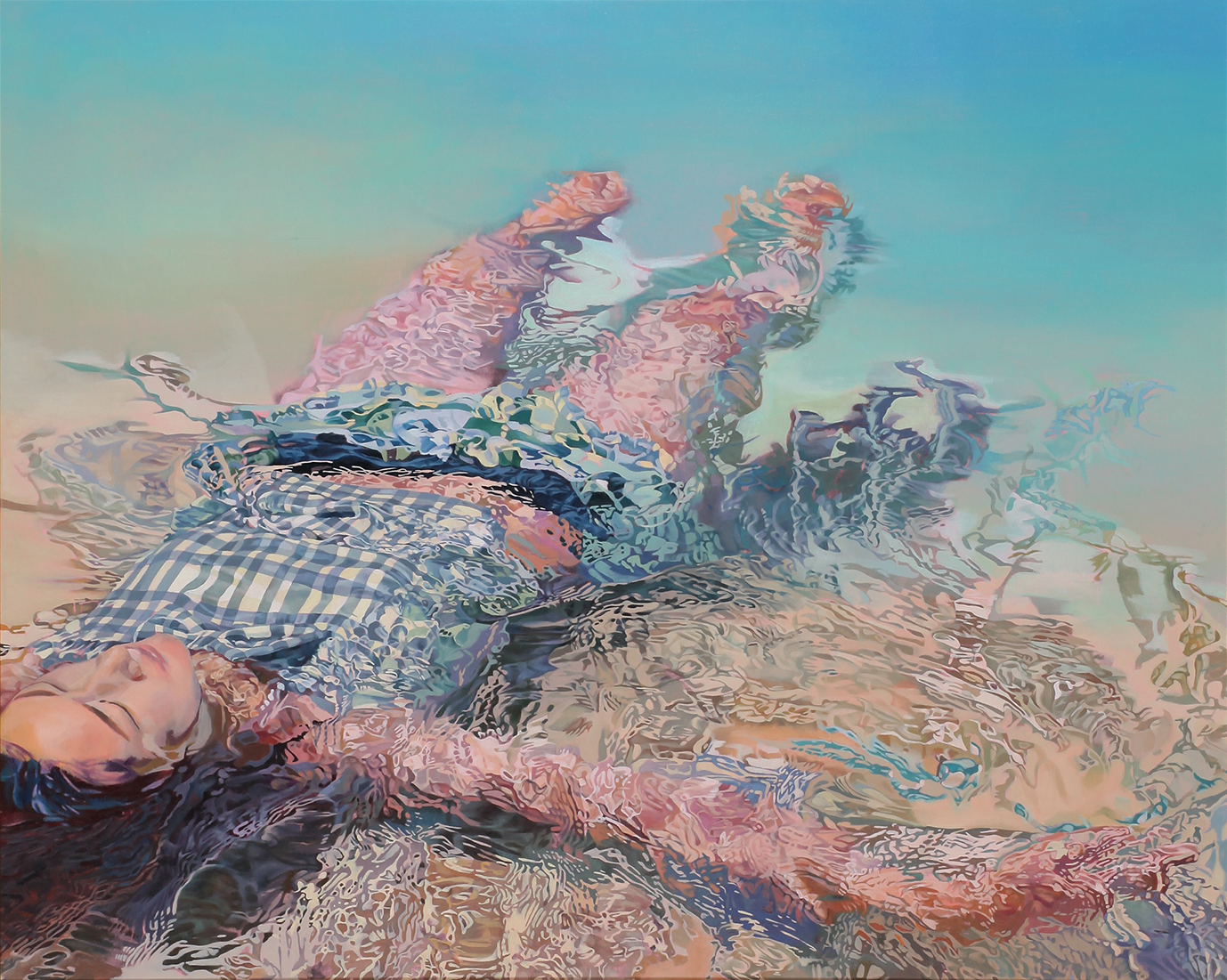 Under the theme of "everyday, everyday life", I would like to see it at this time of the year.
A work that touches the heart is picked up from the works of the Ueno Mori Art Museum! ]
Our consciousness and society are fundamentally changing due to the infection problem of the new coronavirus, which started in earnest in Japan this February. Under the subsequent declaration of emergency, we had previously unthinkable behavioral restrictions: staying away from people as much as possible, not meeting, not gathering, not going out or going out, and spending a lot of time at home. Now, we have to reconsider the everyday life that everyone used to take for granted.
The Ueno no Mori Art Museum holds a number of winning works from the Ueno no Mori Art Museum Grand Prize Exhibition, which has been held 38 times since 1983.
This time, from this, I would like to see the theme of "everyday, everyday life"
I chose about 80 works I thought.
We make up a group of things that make us feel bright and happy, calm everyday scenes, towns and nature that are always there, and unique imaginations and thoughts from familiar people and landscapes. ..
At the venue, about 40 items from the <diary> series in which print artist Tetsuya Noda recorded family and everyday fragments from the same collection, and works created with Sayaka Akiyama as the subject of Ueno Park will be displayed at the venue. ..
In the simple and straightforward gaze for the everyday life that artists are familiar with, I suppose we can find something important that touches our hearts today.
Main exhibits
・Approximately 80 points from works (oil paintings, Japanese paintings, etc.) winning the Ueno Royal Museum Grand Prize Exhibition
・Approximately 40 works by Tetsuya Noda (prints).
・Sayaka Akiyama "Walk my basic form Ueno Park" 25th December 2008, 3rd April 7, 7th, 14th, 12th May, 16th May"
*Size notation: F100=162.1×130.3 cm S100=162.1×162.1 cm
Kaho Kasuga "It's miserable and delicious."
Oil F100 2020
The feeling of guilt and disgust for greed, as well as the exhilarating refreshing feeling that exists at the same time, have an impact with a photographically extreme three-point perspective. A scene that makes you feel lonely, a bold cut that makes you grasp it and a cool depiction give a strong impression.
---
---
Sanae Fujiwara "Picnic"
Japanese painting F100 2020
It depicts a fun time out with the family.
It seems that the busy time is still continuing, with the dented feeling that people who have been there up to now standing up.
Bright colors with a sense of rhythm excite me.
Mika Chiba "Mysterious"
Oil F100 2017
It successfully captures the effect created by the irregular reflection of the light entering the water surface.
Most of the woman's body is in clear water, and the delicate light expresses the feeling of coolness and floating.
Akihiro Togashi "FORM, Little Bird"
Acrylic, water-based paint, etc. S100 2000
A large tree-like object is drawn in the center, and animals and birds are drawn around it. There are a variety of materials and techniques, and I use a free technique to sew cloth on the screen, use buttons and paint, and create a flexible screen.
[Special Exhibition] Tetsuya Noda Prints <diary> series
There is a display change.
First semester: July 23 (Thurs./holiday) to August 10 (Mon./holiday)
Second semester: Wednesday, August 12-Sunday, August 30
Under the theme of "everyday, everyday life", this exhibition features Tetsuya Noda, one of Japan's leading printmakers,'diary' series.
The <Diary> series, which deals with the scenery around us and our family, is Noda's life work that has continued from 1968 to the present. In this exhibition, about 40 points are divided into the first and second halves from the works from the 1970s to the 1980s. Will be on display.
Based on photographs taken by himself, woodcuts, silk screens, and other works that create images of families, vegetables and fruits, shopping bags, sofas, views from the car window, and other things that make you imagine your daily life and events. It is spelled out plainly.
While sticking to the very personal subject of the author's own daily life, they may have the universality that anyone can share only in the "nothing, everywhere" scene.
(*"Unauthorized reproduction of images and pictures is prohibited.")
【Overview】
Title Exhibition of Ueno no Mori Art Museum Exhibition
Venue Ueno no Mori Art Museum 1-2, Ueno Park, Taito-ku, Tokyo 110-0007, Japan
Date: July 23, 2020 (Thurs./holiday)-August 30 (Sun)
Closed Mondays (but open on August 10th), Tuesday, August 11th
Time 10am-5pm (Last admission 30 minutes before closing)
Main event: Japan Art Association Ueno no Mori Art Museum, Fuji Television Network
Supported by Fuji Sankei Group
*About the title
The word "Nanban Hibanzai!" originated from the word "un-birthday present" that originally appeared in Lewis Carroll's "Alice in the Mirror Land." In Disney's "Alice in Wonderland," there is a song "A Very Merry Unbirthday To You" in "Songs for a day that is not your birthday".
Ticket information
*This exhibition requires reservation by date and time
① 10:00 to 10:59 ② 11:00 to 11:59 ③ 12:00 to 12:59 ④ 13:00 to 13:59
⑤ 14:00 to 14:59 ⑥ 15:00 to 16:30
Prior to your visit, please purchase the time-specified ticket in advance at the following (e+ e-plus, FamilyMart stores)
Please come to the venue. There will be admission restrictions during the exhibition period to ease congestion in the museum.
*This exhibition requires reservation by date and time.
For those who do not have an internet environment
For those who come directly on the day without making a reservation with a designated date and time, we will inquire about the available time slot of the time zone you visited at [the same day window].
Those who have reserved the date and time will have priority, so you may have to wait until you enter. Please note.
*There is no replacement system. *Please enter within the designated time.
Admission fee 1,000yen, university student 500yen, free for high school students and younger
*Persons with disabilities and one accompanying person are free of charge. Please show your disability certificate when entering the building.
Sales period
① From 10th July 2020 (Friday) 10:00~
[7月23 日( 木・祝)~8 月10 日(月・祝) の期間のチケットを販売します。]
(2) July 22, 2020 (Wednesday) midnight
[8 月12 日( 水)~8 月30 日( 日) まで の期間のチケットを販売します。]
Sale place e+ / QR ticket [WEB sale] https://eplus.jp/ueno-mori/
[Convenience store sales] Fami port inside FamilyMart store
*How to purchase over the counter at FamilyMart https://www.family.co.jp/services/famiport.html
*Ueno Forest Museum window (opening days only)
・If a person infected with the new coronavirus is found in the museum, the information will be posted on the Ueno no Mori Art Museum website.
・If there are any changes during the exhibition period, we will inform you on the Ueno Mori Art Museum website.