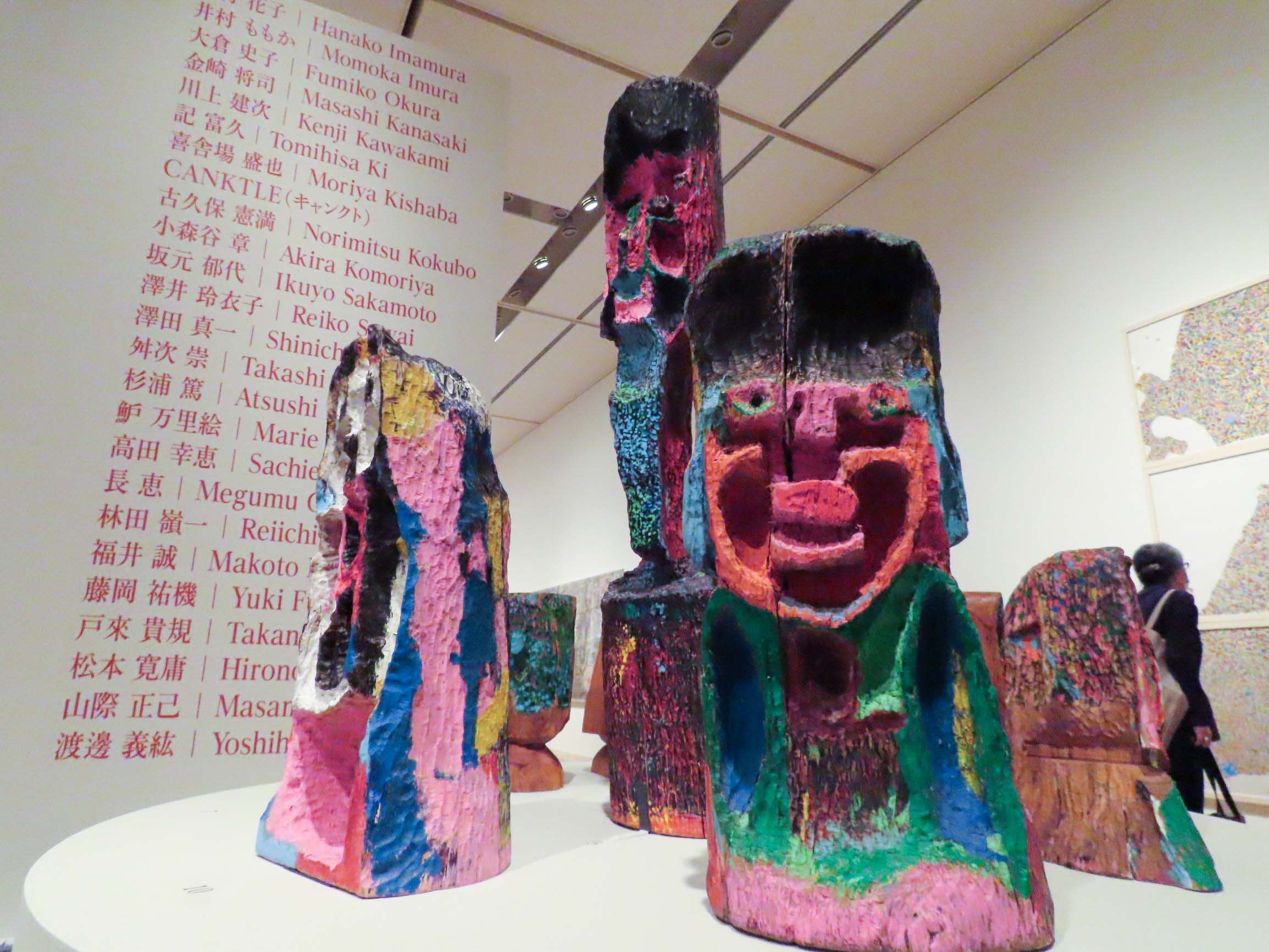 From July 23rd (Thursday/holiday) to September 6th (Sunday), 2020, a special exhibition "Art as it is- people who continue to express without knowledge" is being held at Tokyo University of the Arts Museum. The other day, a media preview was held, so I will tell you about it.
"Arugama" works full of humanity
It is not the so-called "professional" works that are exhibited in the special exhibition "Art as it is- people who continue to express without knowing it".
Collected here are works by artists who are known as "outside art" and are not influenced by existing art, education, or disabilities, and who continue to pursue their own unique world. The activities of these so-called "self-study" artists have had a great impact on the art world in the early 20th century, and even today, their value and importance are emphasized and widely accepted by society.
In this exhibition, in collaboration with the documentary program "no art, no life" being broadcast on NHK/E-Television, the world of "Arugamama" art, which has been attracting worldwide attention, has recently attracted attention both in Japan and abroad. Introducing about 200 works by 25 artists.
First attempt at the exhibition! "Watch robot" online
It's a "first in Japan" trial. In this exhibition, as an original project of Tokyo University of the Arts and NHK, an online robot appreciation meeting is realized by utilizing an autonomous driving robot that can be remotely controlled via the Internet. At the preview, the exhibition was performed, and the works exhibited by the "robot director" were also explained.
The robot uses a 3D sensor to grasp the surrounding environment and find the optimal route to reach the destination. You can also freely communicate with visitors through the monitor. When I saw the visitors and the robots walking side by side and enjoying the atmosphere, I was deeply moved by saying, "Oh, a new era has arrived…".
It seems that the Robo appreciation party is a reservation system, so you can watch it on the day by registering by selecting the desired date and time in advance and accessing the delivered URL. For details, please see the special content site .
Exhibitor introduction
Marie Suzuki (Marie Suzuki)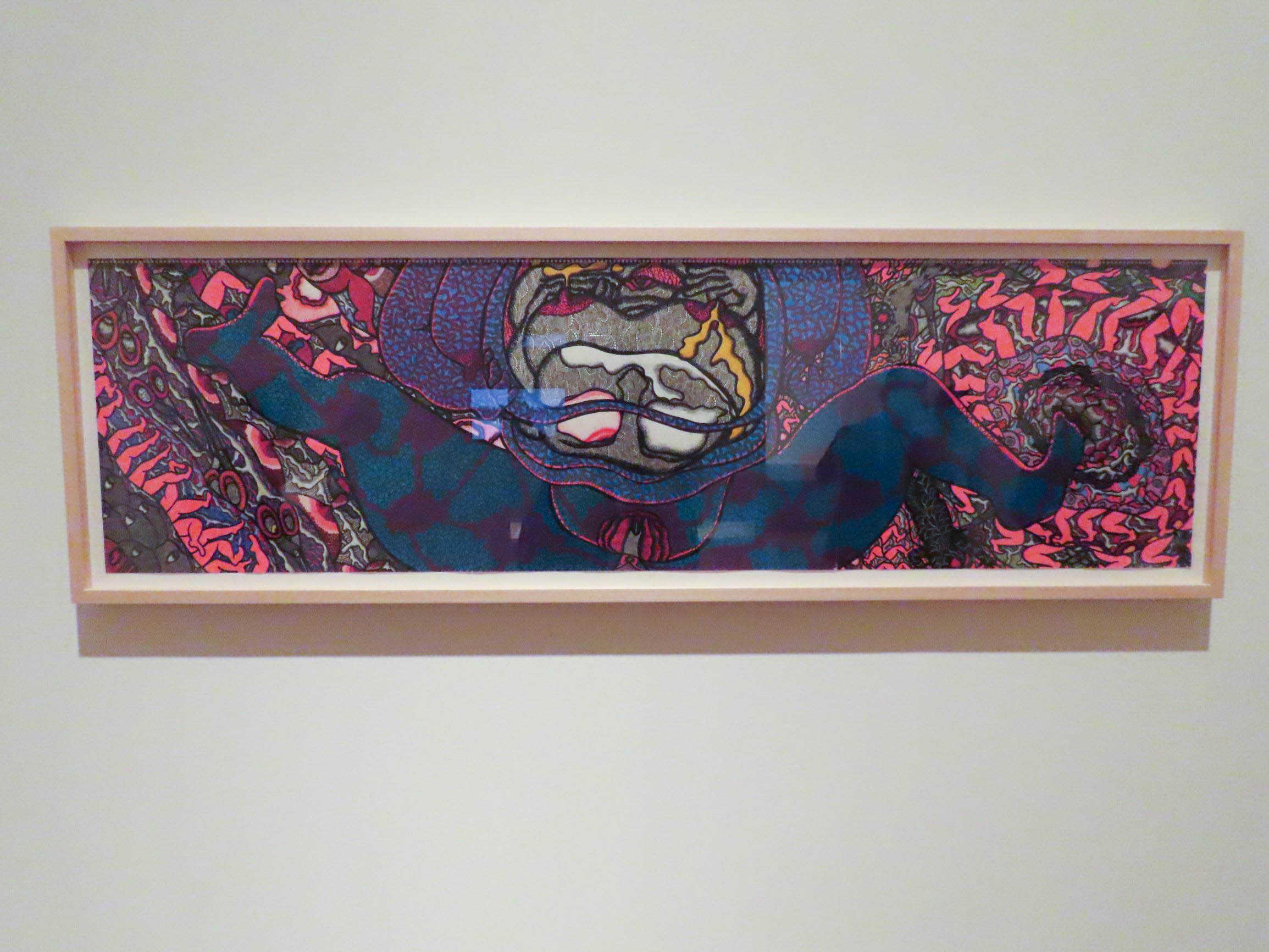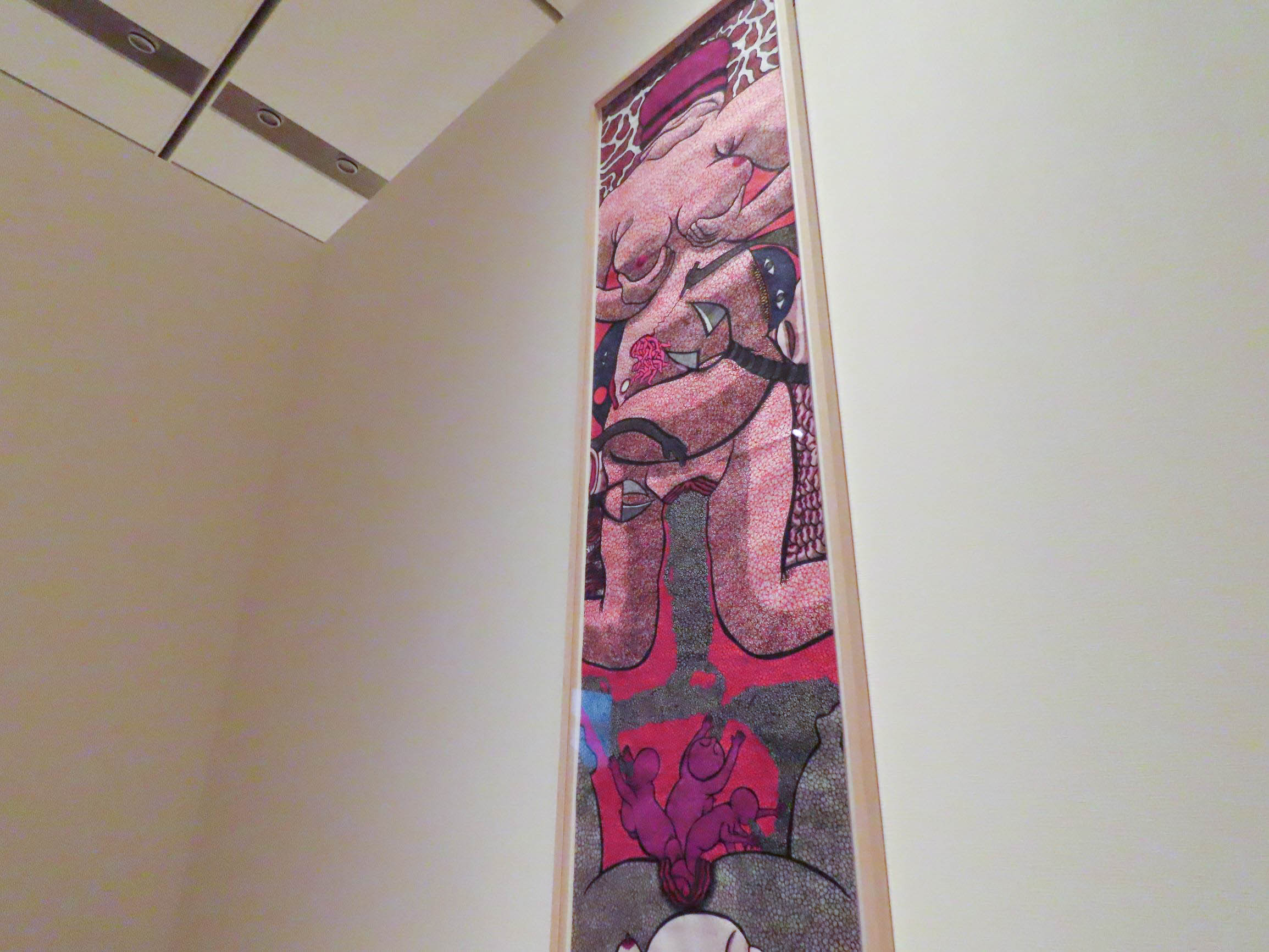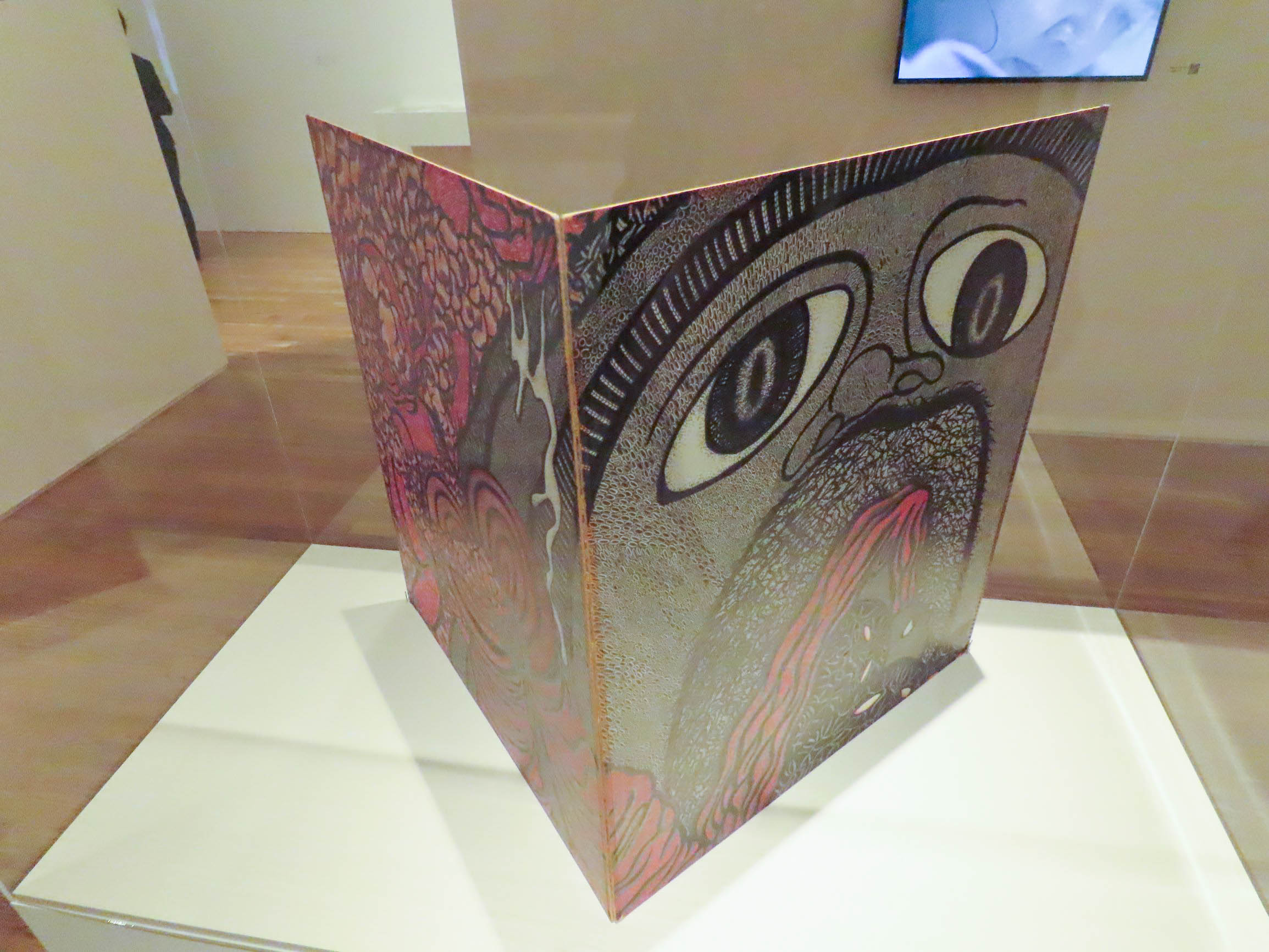 Marie Oshi said he developed schizophrenia in high school. Currently, while going to a local company and local activity support center, he continues to draw.
Plump female body, scissors, genitals… These motifs appear repeatedly in her paintings, creating a "magical" view of the world. In particular, scissors are a motif that "calms down when you draw."
At the beginning, it seems that it was an illustration style like a leaflet or poster, but gradually it seems that he began to draw pictures that expose himself inside using simple tools such as magic and paper. ..
Norimitsu Kokubo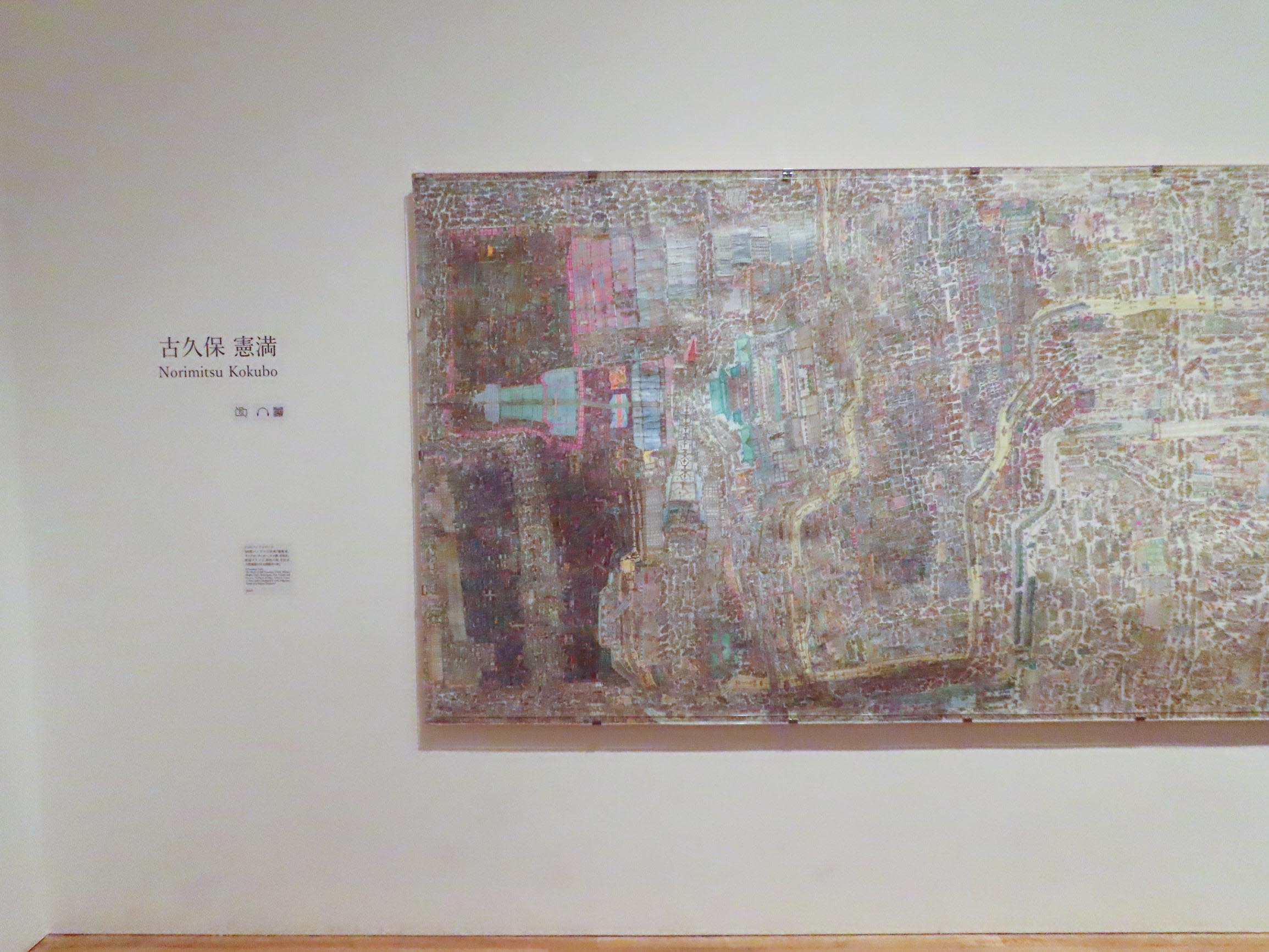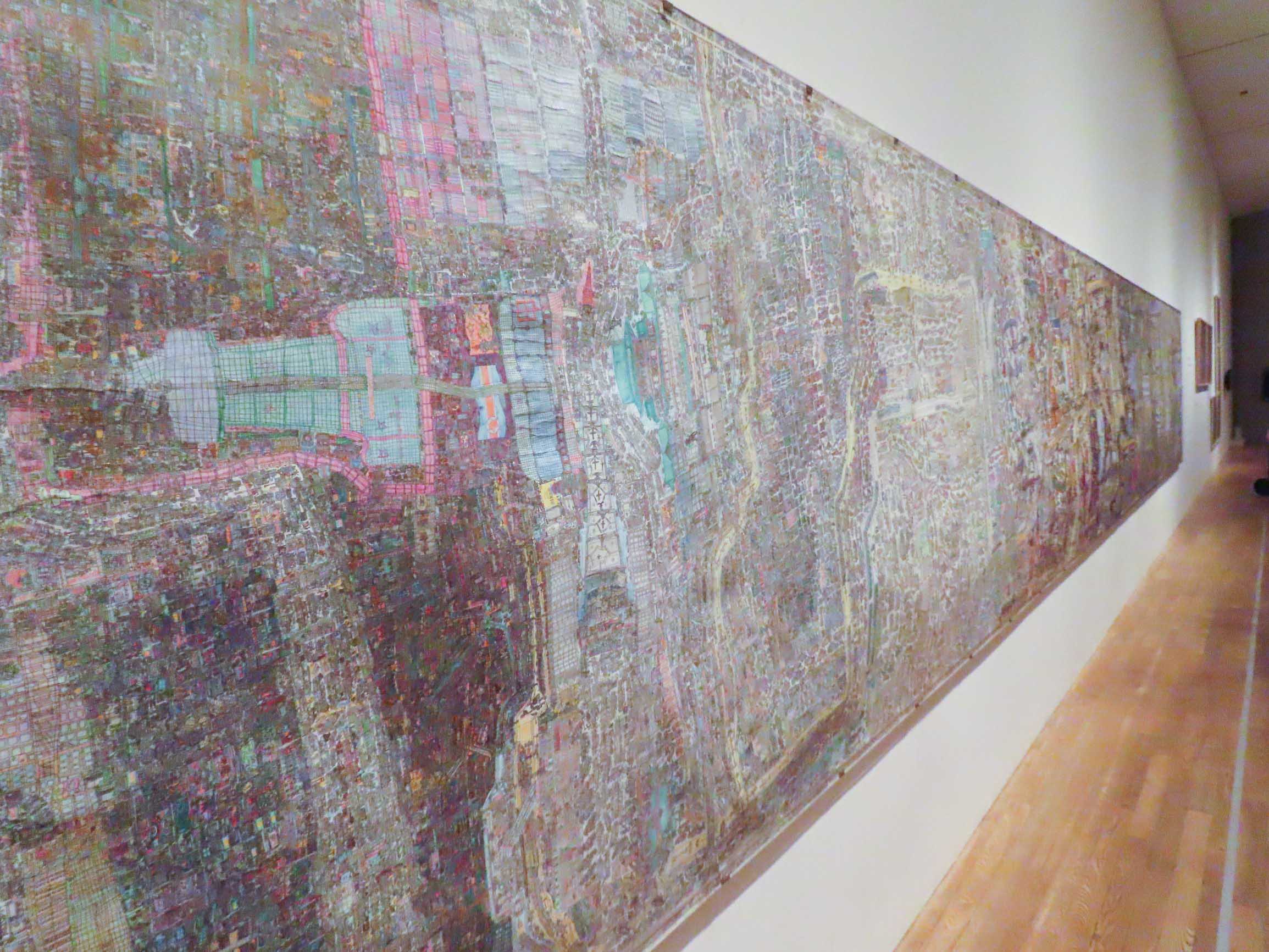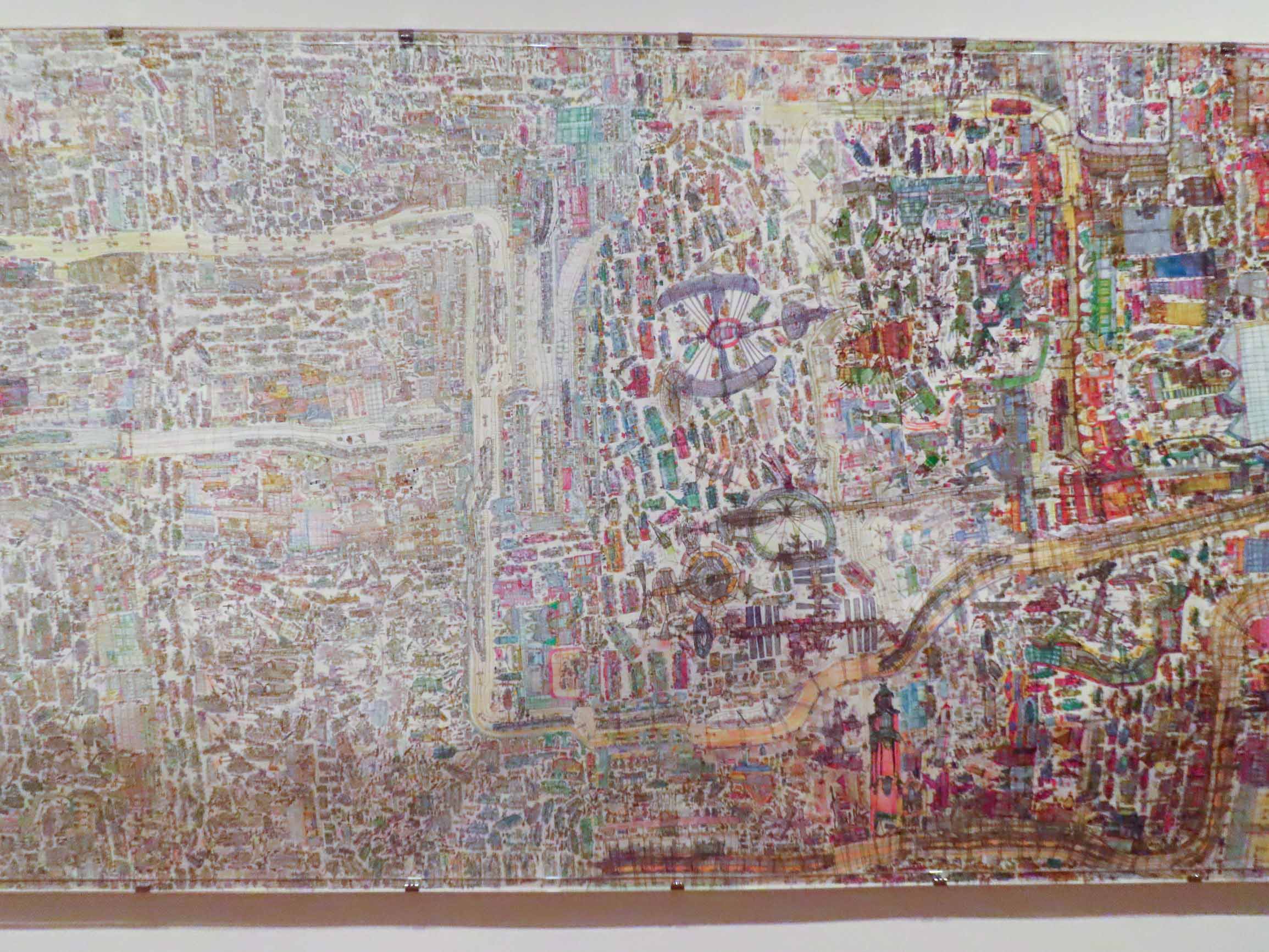 "I want to make everything in this world myself"
With such a strong desire, Mr. Norimitsu Kokubo takes brushes every day and continues to draw. The masterpiece, which has a width of 10 meters and is on display at the venue, started drawing at the age of 17 and was completed after about 5 years.
Railroad tracks running through the city, shopping malls, amusement parks… The campus has a bird's-eye view of the cityscape, but Mr. Kokubo gathered information gathered through memory and Internet searches to create a fantasy city that does not exist anywhere. This is just a masterpiece.
As you proceeded from the right side of the campus, you can see that the motif and touch gradually change like a gradation as you move to the left.
Kenji Kawakami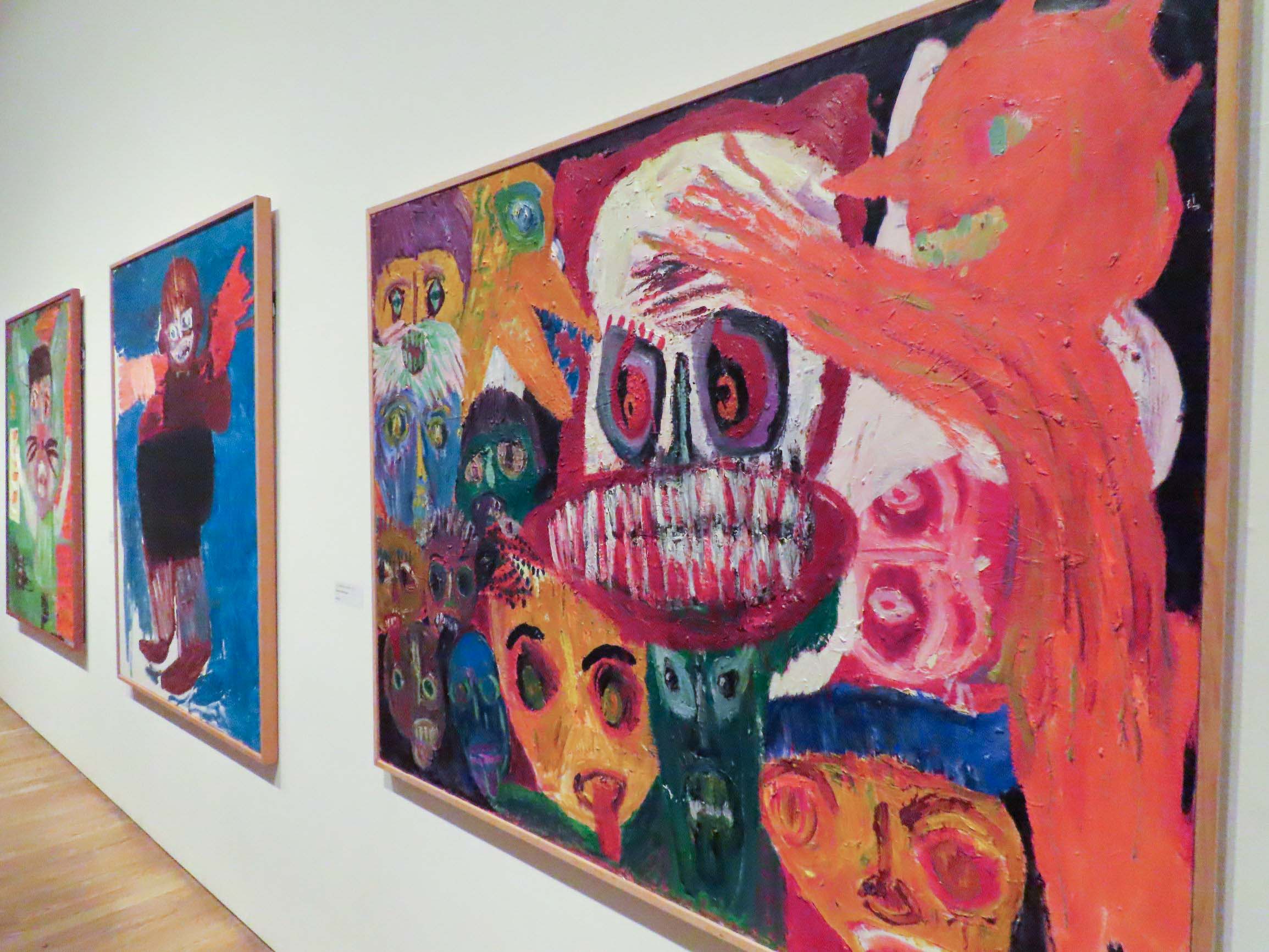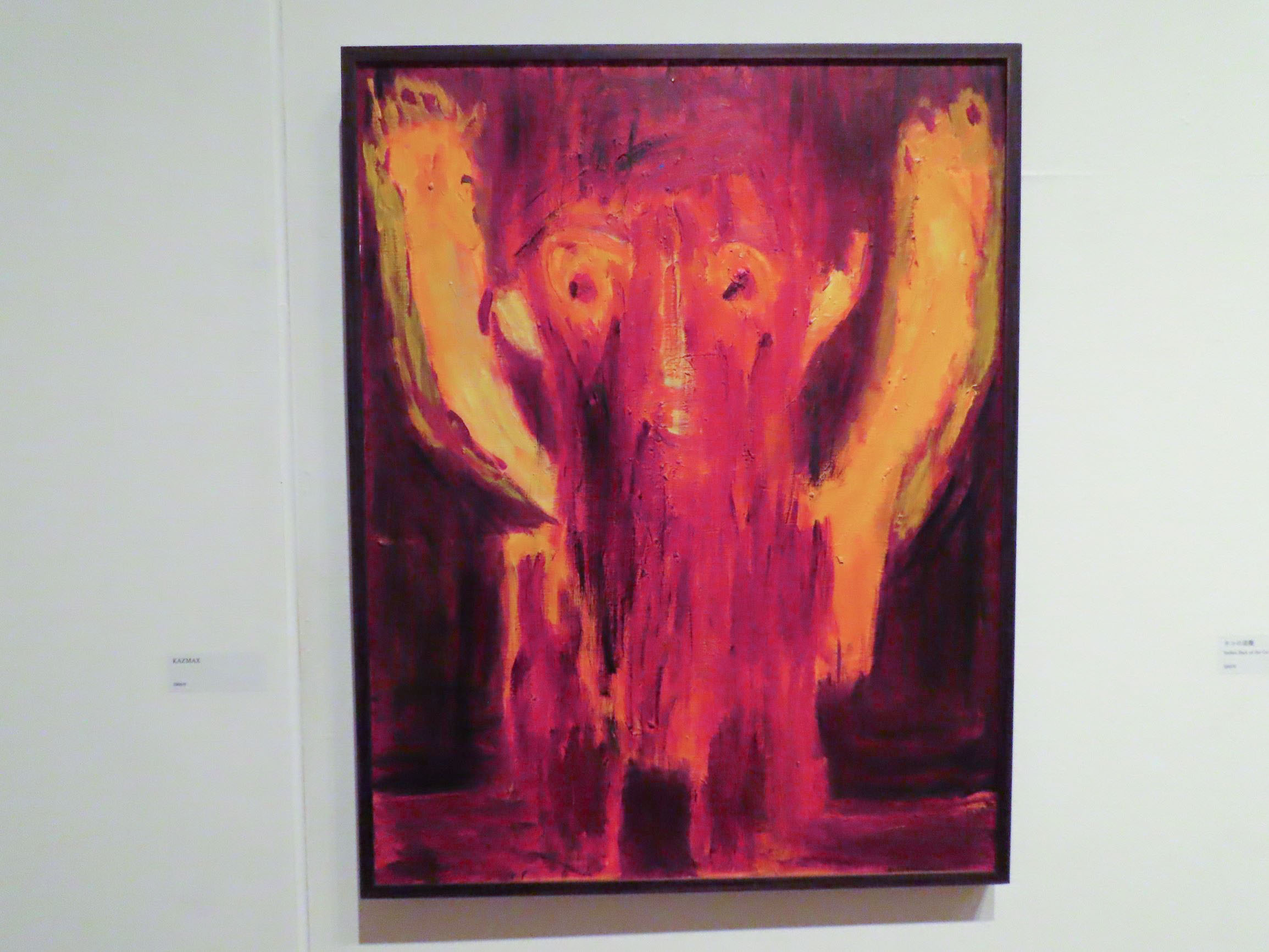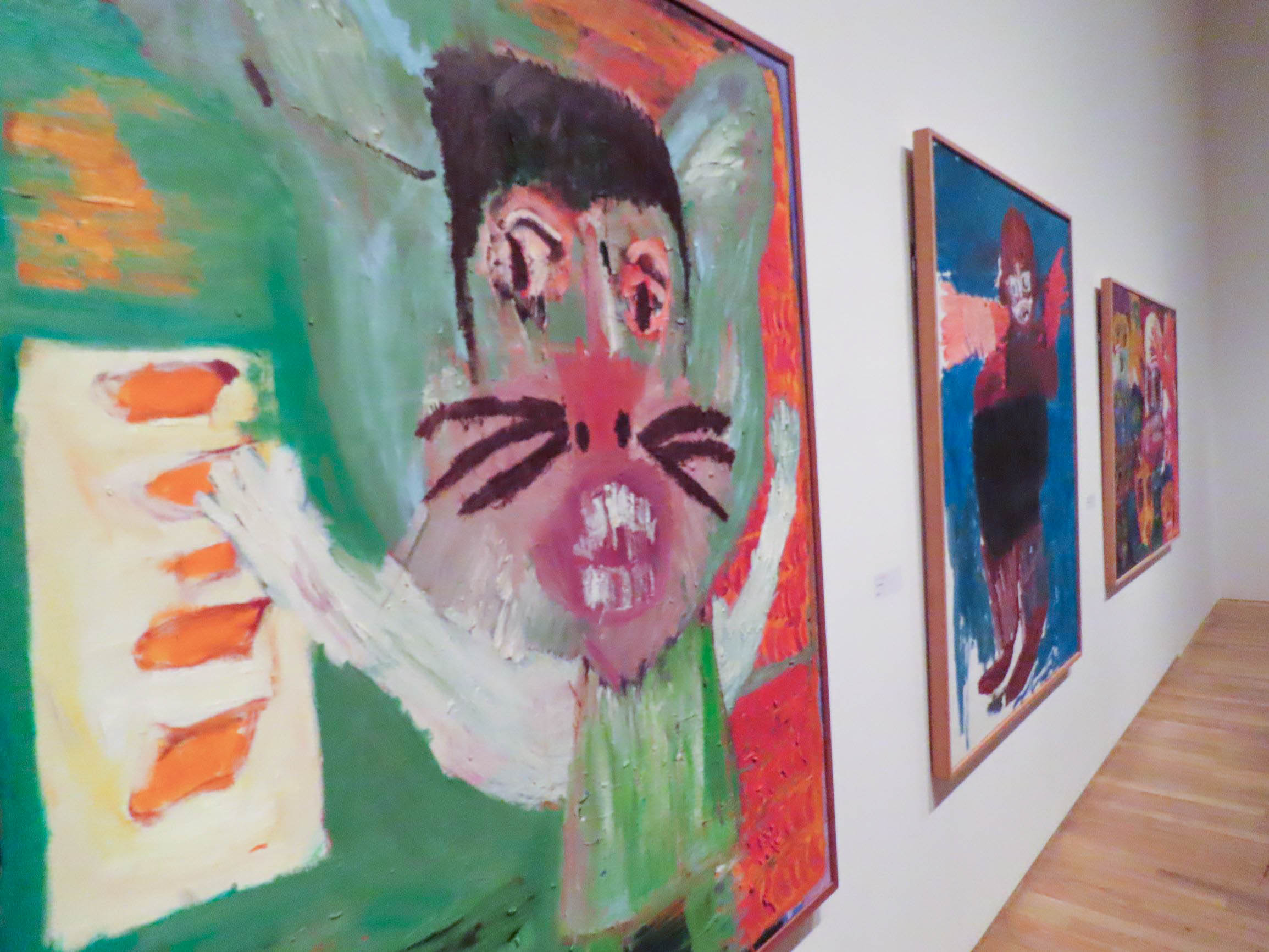 Kenji Kawakami, who uses "things that bring strong emotions to me as a motif" . The work makes us feel a dense "story" and "passion" behind a boy who was bullying himself when he was a child, and a cat who left behind while feeling remorse.
Although the artist's appearance and the state of his creation are displayed on the monitor in the venue, Mr. Kawakami laughs and cries loudly, which is exactly the "genuine spirit" itself. Its powerful brushstrokes and touches convey pure, unfamiliar energy.
Sometimes I draw a horrifying scene with thrilling, but the style is somewhat warm. If Taro Okamoto was alive, he would have praised him… I can imagine that.
Event outline
Exhibition name
Special Exhibition "Art as it is-Those who continue to express without knowing-"
Session
From July 23, 2020 (Thurs./holiday) to September 6, 2020 (Sun)
Opening hours 10:00-17:00 (last admission 16:30)
*You can see it from 12:00 on Thursday, July 30.
*Date and time reservation system ( Click here for reservation site )
closing day
*Closed: Monday
However, it will be open on August 10th (Monday/Holiday) and closed on August 11th (Tuesday)
Venue
Tokyo University of the Arts University Museum (12-8 Ueno Park, Taito-ku, Tokyo 110-8714)
Viewing fee
free entrance
Official site
https://www.nhk.or.jp/event/art2020/