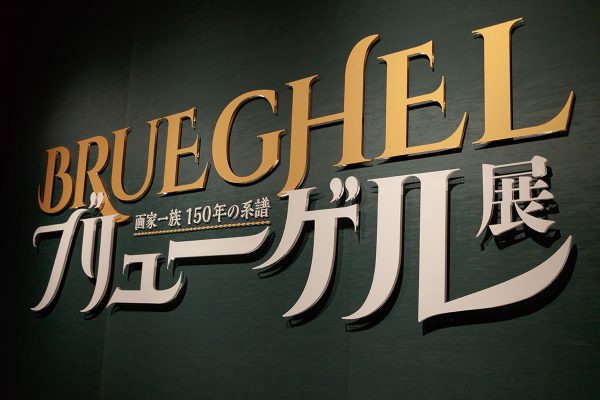 From "Tuesday, January 23, 2018 until April 1, 2018 (Sun), 2018, the Tokyo Metropolitan Art Museum holds" Genealogy of 150 years of Bruegel painter family ". Since the exhibition was held on 22nd January, I will report on the situation.
Pieter Bruegel I is a painter who represents Flemish of the 16th century (now Belgium). His talent as a painter was inherited to the family in a row, and continued to produce excellent painters for 150 years, from my son Pieter Bruegel II, Jan Bruegel I, and grandchildren and grandchildren.
This exhibition will follow the clan's painting through about 100 points. It is not exhibiting artworks by each painter, but exhibits of clan works by theme side by side, so it is easier to compare the painters and discover their individuality and similarities. In addition, most of the exhibited works are made public for the first time in Japan, and in that respect, it is an exhibition that we really want to visit.
■ Exhibit composition
Chapter 1 Religion and Morality Chapter 2 Gaze of Nature Chapter 3 Winter Landscape and Forty Chapter 4 Traveling Landscapes and Stories Chapter 5 Fables and Myths Chapter 6 Rhythm of Still Life Chapter 7 Dancing of Farmers
■ Bruegel clan sketch map
Father:
Peter Bruegel I (1525/30 – 1569)
Son: Peter Bruegel II (1564-1637 / 38)
Jan Brueghel I (1568-1625)
Grandchildren: Jan Brueghel II (1601-1678)
Ambrosius · Brügel (1617 – 1675)
Great Grand Prix : Jan Pieter Bruegel (1628-1664)
Abraham Brügel (1631-1697)
---
Let me introduce some of the venue landscape and some of the exhibited works.
Chapter 1 Religion and morality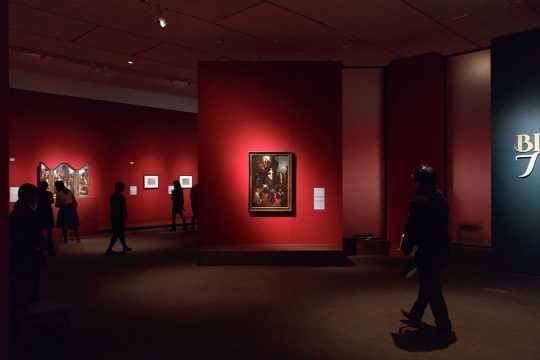 Hieronymus Bosse many researchers today regard as the first surrealist in art history. Pierre I, who admired his visionary vision, produced paintings and prints in the same style and became known as the "second boss". In the work of Pieter I, you can see something strange or bad that the boss drew.
---
---
On the other hand, there are differences between Peter I and the boss. The work of Boss painting contrasting human goodness and wickedness was to make people aware of whether it will be relieved after death or dropped to hell depending on the behavior in the world. On the other hand, Pieter I is not aiming for criticism or criticism of the human evil but rather calmly observes the activities of people and puts them in the work.
Chapter 2 Looking to nature
Nature that Yang I and II draw in a bird's-eye view. There is a mysterious depth, and we draw viewers into painting space.
While painters such as Michelangelo and Leonardo da Vinci drew the ideal human body in Italy in the 16th century, in Nederland (*), religious reforms made it more natural to the nature than to the Bible stories and the human body The interest shifts. Although it is nature which was only part of paintings in the past, in the work exhibited in this chapter, nature is the theme.
* Currently in the Netherlands, Belgium, Luxembourg, regions including some of France and Germany
Chapter 3 Winter landscape and fort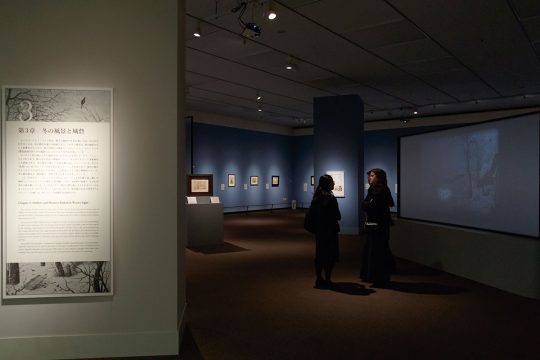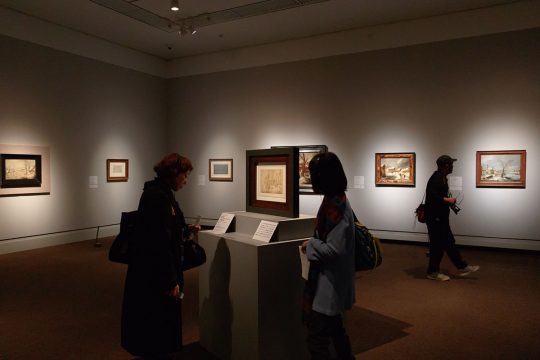 Peter I was the first to describe the landscape in the winter as a field of landscape painting, but it was Peter II that spread the landscape of winter and increased it to one field. The winter scene spreads thanks to Pieter II, and it becomes a symbol of Flanders art. Those works tell you everything that leads to severe cold and northern landscapes.
Sergio Guddi, an art critic in the commentary at the exhibition, talked that "bird trap" is a symbolic work of the Brueghel family. In "bird trap", the danger of the lives of those who skate in a river that can be broken at any moment and the unawareness of the birds trapped are similar. Drawing a lessonful painting as a daily landscape painting rather than a religious painting.
Chapter 4 Landscapes and stories of travel
Until the middle of the 16th century, Outwell Pen became the center of a new commercial, becoming a key to trade, travel, and voyage. Ships became a symbol that brings wealth and unknown items and information, and for the painters travel, trade, and peddling have become new subjects.
Yang I and Yang Bruegel II also depict the highway where travelers and merchants go. And not only painting, most of the family painters were travelers aiming for Italy, the center of culture.
Chapter 5 Fables and Myths
Allegoricalism was regarded as an effective means in order to understand the concept without substance. Jan Brueghel II who was good at fables and mythography adds exotic animals such as parrots and lions to add the truth to exotic and quirky scenes. In addition, as a feature of allegorical painting by the Bruegel clan, there is a strong point of consciousness to details such as depiction of flowers.
Chapter 6 Rising Still Life
In the middle of the 17th century in Nederland, flowers and still life paintings conveyed a moral message including the idea of ​​transience. Also, people were excited about a new kind of flower coming from the New World and the eastern side. Especially, tulips are known as subjects of the first speculative bubble in history, and are often drawn as a protagonist in still life paintings. The Bruegel clan painters also liked tulips.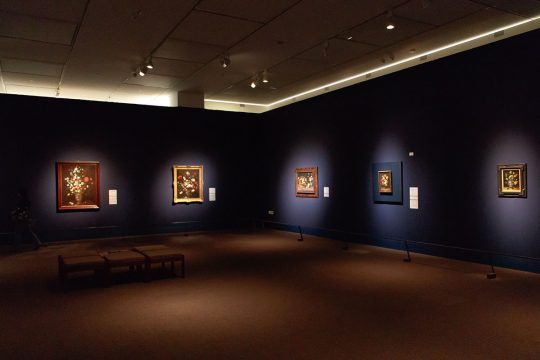 Chapter 7 Dancing of farmers
The Bruegel clan painters were tales of facts and stories. Their works reproduce the reality and convey daily life as it is. In the work which is displayed in this chapter which will be the final chapter, farmers, drunkards and begging work are the subjects, and the diversity of life and the cheerfulness to be boiled are drawn.
---
When carefully appreciating the works of the Brueghel clan, there are lots of pleasant surprises and strange discoveries, such as insects being drawn near the flowers and shells being arranged in the form of a face.
Pierre I inherited from Hieronymus Boss and was inherited to the following family "Bruegel style". Its features are reflected in details drawn carefully. Unfortunately, with photos and sentences it is difficult to tell you all of the precision, so please try and experience this exhibition by all means.
Summary
Exhibition name
Genealogy of Bruegel exhibition family clan 150 years
Brueghel: 150 Years of an Artistic Dynasty
A session
January 23 (Tue) – April 1 (Sun) in 2018
Opening hours
9: 30-17: 30
Friday until 20: 00 (entrance is until 30 minutes before closing)
Closed day
Monday, February 13 (Tue)
※ However opening on February 12 (Monday)
Venue
Tokyo Metropolitan Art Museum
Official site
http://www.ntv.co.jp/brueghel/