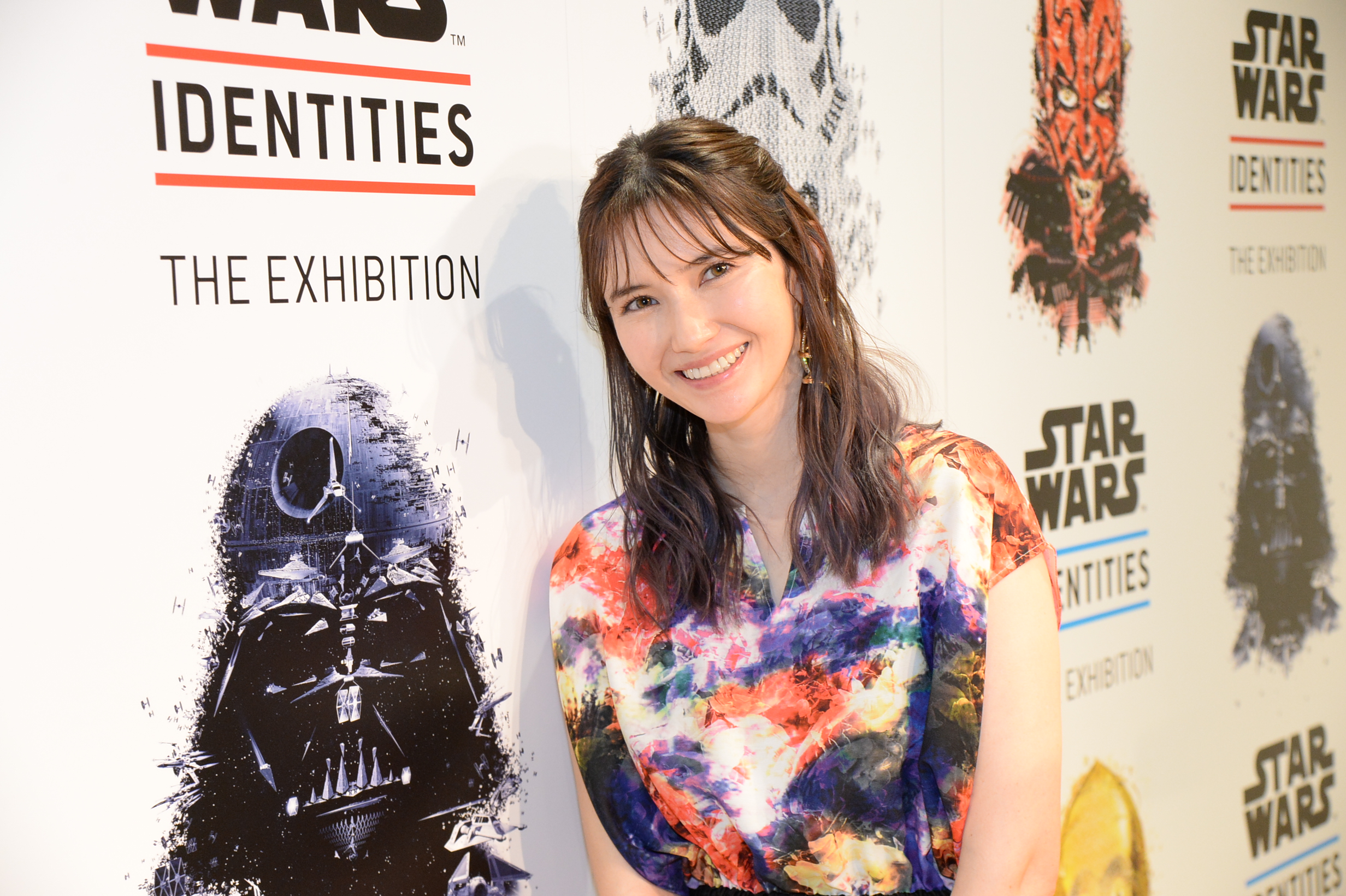 Japan Exhibition Ambassador Rin Ichikawa
The "Star Wars" series that has fascinated the world for about 40 years. The release of "Star Wars: The Rise of Skywalker (original title)," the final story of the Skywalker family's story, is scheduled for December 20 (Fri) this year, affecting more generations. It is expected to give.
"STAR WARS Identities" is an exhibition where you can rediscover Star Wars characters in a new way. A large exhibition that started in Montreal, Canada in 2012 and has attracted more than 2 million people in 12 cities in 7 countries so far, but from August 8, 2019 (Thursday) January 13, 2020 (Monday)・ It will be held at Tokyo Terada Warehouse until the celebration.
What is "STAR WARS Identities"?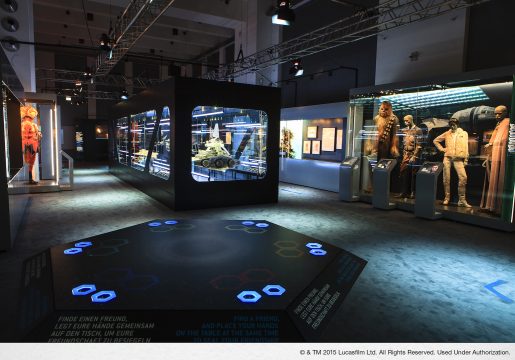 "STAR WARS Identities" not only exhibits the huge archive collection held by Lucas Museum of Narrative Art, but it is also the largest that visitors can explore their own identity through the exhibition Feature.
---
---
The exhibition hall is comprised of the three pillars of "collection", "interactive quest" and "scientific content", which enable you to understand the Star Wars characters more deeply. Furthermore, visitors can pass through 10 interactive spaces in the hall
"What forces shape you"
You can explore the answer to the question.
Over 200 original collections
At the venue, a large number of carefully selected props, models, costumes, etc. used in the film are displayed. The number reaches about 200 points.
It covers a variety of works from the anime series to the Star Wars Force's Awakening, published in 2015, and attracts a wide range of fans, including the popular Darth Vader, Yoda, Millennium Falcon, etc. You are
"Interactive space" where own choice creates character
The Interactive Space was developed in collaboration with the Montreal Science Center and Science Advisors.
By answering the questions given by the visitors, they will form the identity of the character of their choice. This creates a character that reflects the personality of the respondent, and allows visitors to experience what "identity" they have if they were in the Star Wars world.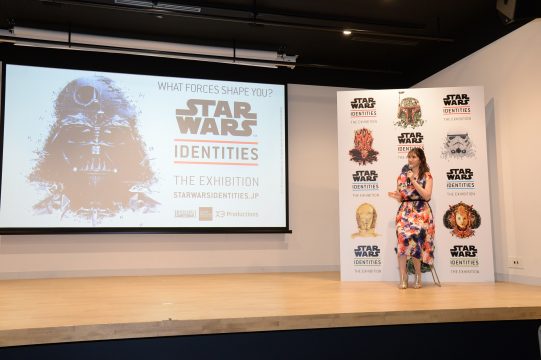 At the press conference, Mr. Satoshi Ichikawa, who became an ambassador for the Japan Exhibition, also appears. Hearing the frank impression that you became an ambassador,
"I love Star Wars since I was a kid, so I was so happy when I first talked. It was a great honor, but at the same time it's good for me (laughs). I will do my best not to disappoint people in
Mr. Ichikawa who was answered. Mr. Ichikawa, who is interested in a wide range of fields such as Gundam and railway, seems to be particularly good at Star Wars, and while showing a little (pretty?) Maniac knowledge, "I'm talking like this " Sometimes it 's a good thing," even when you laugh at yourself.
"STAR WARS Identities is an exhibition that can not only know the world of Star Wars, but also be able to know oneself. I think that fans from various works have not yet experienced it. I think it is something that everyone can enjoy, so please come and see!
Japan Exhibition Ambassador Ichikawa Atsushi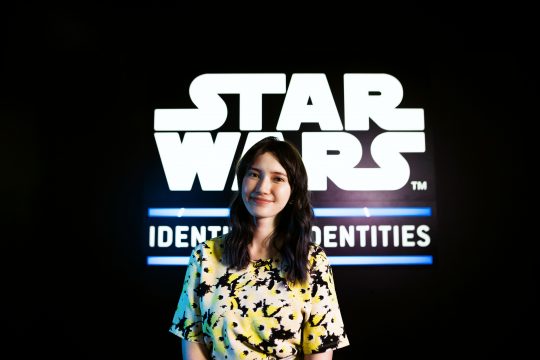 Born on February 14, 1987. It is half American and half Japanese and grows in the United States from 4 to 14 years old. Currently, as well as acting as a model, J-WAVE "TRUME TIME AND TIDE" (every Saturday 21 o'clock) also active in many television radio such as regular appearances. In Shueisha "Weekly Playboy", I am serializing a column that spells a little geeky days.
Outline of the event
Exhibition name
STAR WARSTM Identities: The Exhibition (Japanese notation reading: Star Wars TM Identity: The Exhibition)
* Shorthand notation: STAR WARS Identities (Reading: Star Wars Identities)
Session
Thursday, August 8, 2019-January 13, 2020 (Monday / Holiday)
10:00 to 19:00 (final entry 18:30)
closing day
Monday, September 9, 2019, Monday, October 21, Monday, November 18, 20 January, 20 January (Wednesday)-January 3 (Fri)
Venue
Terada warehouse G1-5F (2-6-4, Higashi-Shinagawa, Shinagawa-ku, Tokyo)
Fee for viewing
Adult (more than junior high school student) day 3,500 yen Advance sale 3,200 yen
Dwarf (less than elementary school students) 2,300 yen on the day advance 2,000 yen
※ The above rates are all inclusive.
※ Advance tickets are sold on the electronic ticket service "ticket board" (https://ticket.tickebo.jp/STARWARS-ID/).
※ It becomes ticket with designated date and time that you can enter.
※ Ticketing system becomes admission date and time when ticket is fixed.
※ There is no restriction on stay time if you can enter during the purchased time.
※ The entrance time is from 11:00 to 11: 00211: 00 to 12: 0031: 2:00 to 13:00.
413: 00-14: 0051: 4-15: 0061: 5: 00-16:00
716: 00 to 17: 0081: 00 to 18: 00918: 00 to 19:00].
※ The final admission will be up to 18:00 "~ 18:30".
※ Admission under 6 years old (preschooler) is free of charge.
※ You can purchase at 23:59 on the day before each day at an advance fee.
※ The day ticket will be sold at the venue if there is a remaining number on the entrance frame each day. Specifically, we will guide you on the official website.
Official site
https://www.starwarsidentities.jp