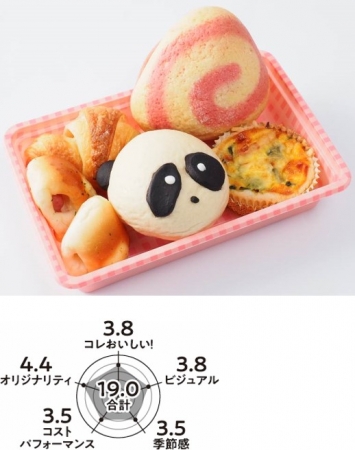 Matsuzakaya Ueno store, close to Ueno Park, a famous spot for cherry blossom viewing.
Every year, many customers visit for cherry blossom viewing gourmet.
It is said that this year's flowering forecast is earlier than usual nationwide, but at the Matsuzakaya Ueno store, as early as the 11th (Wednesday), we collected about 70 kinds of cherry blossom lunches titled "Ueno Sakura Festa 2020" We will hold a fair!
This year's favorite is a cherry blossom lunch box inspired by "Panda" and "2020"!
Prior to the event, a review committee was held by 10 connoisseurs, including food buyers and planners.
In particular, 25 kinds of recommended lunches are scored on five items: taste, appearance, seasonal feeling, cospa, originality, and the ranking is determined for each category of "Panda", "2020", "Japanese food", "Western food, Chinese food, etc." Did.
Panda section
First place
A lovely lunch box featuring two colored pandas, Fukagawa Meshi and Shirahan.
We dipped Komatsuna and crimson ginger in a soup stock rolled egg.
The amount of rice is moderate and recommended as a snack.
The price of 873 (cherry blossom viewing) is also reasonable.
<Taro> Panda Ohanami lunch 873 yen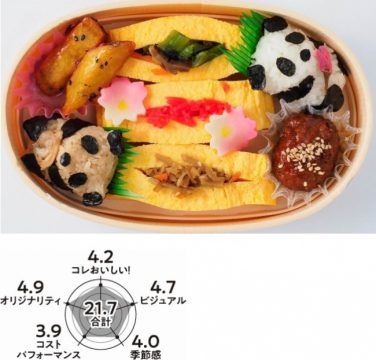 2nd place
It is a perfect set for cherry blossom viewing, such as a strawberry cream bread with the image of cherry blossoms, a quiche with spinach and bacon, and a popular panda bread.
<Alsace Lauren> Cherry-blossom viewing panda box 880 yen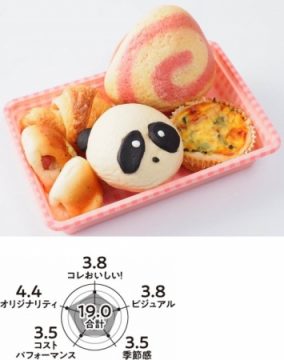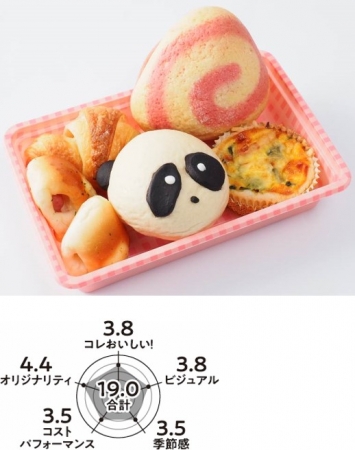 ---
---
3rd place
We treated cute panda to bun and rice.
A lunch box where you can enjoy Ueno, which is perfect for cherry blossom viewing, which you can share and enjoy with your family and friends.
<Akasaka Hanten> Chinese Hanami lunch 1,580 yen * 10 meals each day only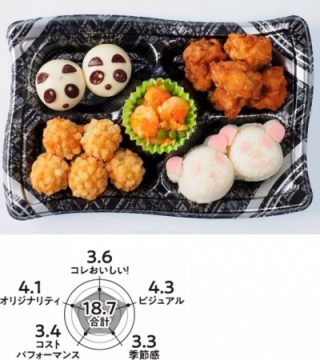 2020 division
First place
20 sticks in connection with 2020!
Assorted sushi of Furuichi-an specialties in spring version!
Perfect for cherry blossom viewing with 10 types of pressed sushi such as sakura, bamboo shoots, and sea bream, as well as cherry snowstorm made from kamaboko and spring ingredients.
<Furuichi-an> Assorted sushi spring dance 2,020 yen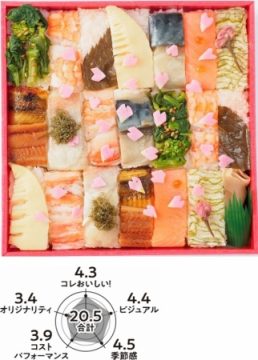 2nd place
20 kinds of ingredients in connection with 2020!
Luxurious seafood & fifth mille-feuille sushi with 20 kinds of ingredients piled up in a lot.
Ingredients are layered, and wherever you eat, there are many ingredients.
Furthermore, we sprinkled gold leaf and finished luxuriously.
<Hokushin Sushi> Sakura Millefeuille SUSHI 2,020 yen
3rd place
A packed lunch with colorful crispy bamboo shoots, shrimp, lotus root, and kinshi egg, all made with seasonal ingredients.
It is a lunch that contains sweets that feel the flavor of cherry blossoms.
<Minokichi> Sakuraka bento 2,020 yen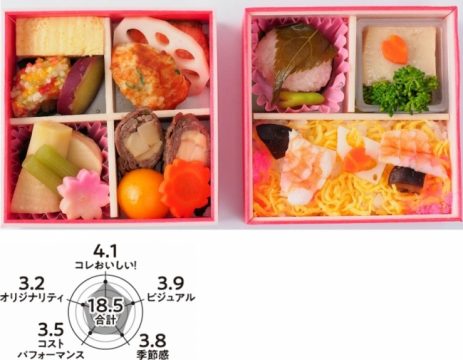 Japanese food section
First place
Cherry blossoms!
Sakura-shaped packaging, seafood rose broiler with cherry prawns, Nigiri to Temari sushi, Roll sushi of Sakura bream, and Petit Yuzu Inari.
This is a plate with cherry blossoms containing seasonal cherry bream and main tuna, and salted cherry balls with cherry leaves and cherry blossoms.
<Hokushin Sushi> Cherry and fragrant hors d'oeuvres ¥ 2,380 * Limited-time sales from March 20 (Friday / holiday) to 22 (Sun), 3/28 (Sat) and 29 (Sun)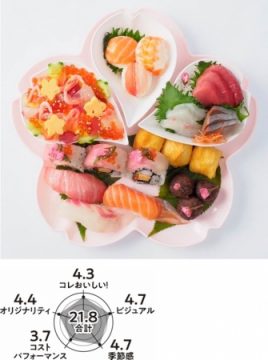 2nd place
When you open the package with the image of cherry blossoms, the cherry blossoms are in full bloom! We collected seasonal ingredients that feel spring.
It is a lunch box where you can feel the cherry blossoms in full bloom in the faint incense of cherry blossoms.
<Kanda Myojin Shimo Miyabi> Cherry-blossom lunch bento 1,296 yen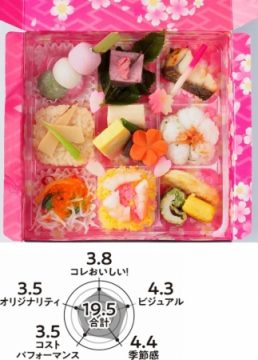 3rd place
Sakura shrimp, salmon roe, rape, bamboo shoots and sushi.
It is a spring-like lunch where you can enjoy three kinds of popular Date Roll and Temari Sushi at once.
<Furuichi-an> Ohanami double cherry blossoms 756 yen * 10 meals each day only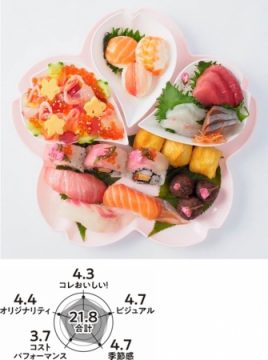 Western food, Chinese food, etc.
First place
You can taste various dishes using spring ingredients such as bamboo shoots, salted cherry blossoms, mountain auctions, butterflies, and rape blossoms.
It is a small lunch that is perfect for cherry blossom viewing, where you can feel the spring when you look at it or eat it.
<Sakiyoken> bento spring 730 yen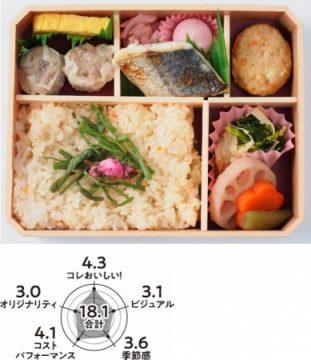 2nd place
There are plenty of seasonal fruits.
Recommended for cherry blossom viewing desserts!
<Kyushuya> Cherry blossom fruit hors d'oeuvre 1,296 yen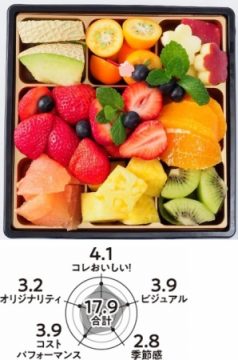 3rd place
A hors d'oeuvre set with assorted spring cabbage mimosa salad and popular roast beef, with rye bread and milk bread.
<Paul Bocuse> Hors d'oeuvre Printemps 1,620 yen