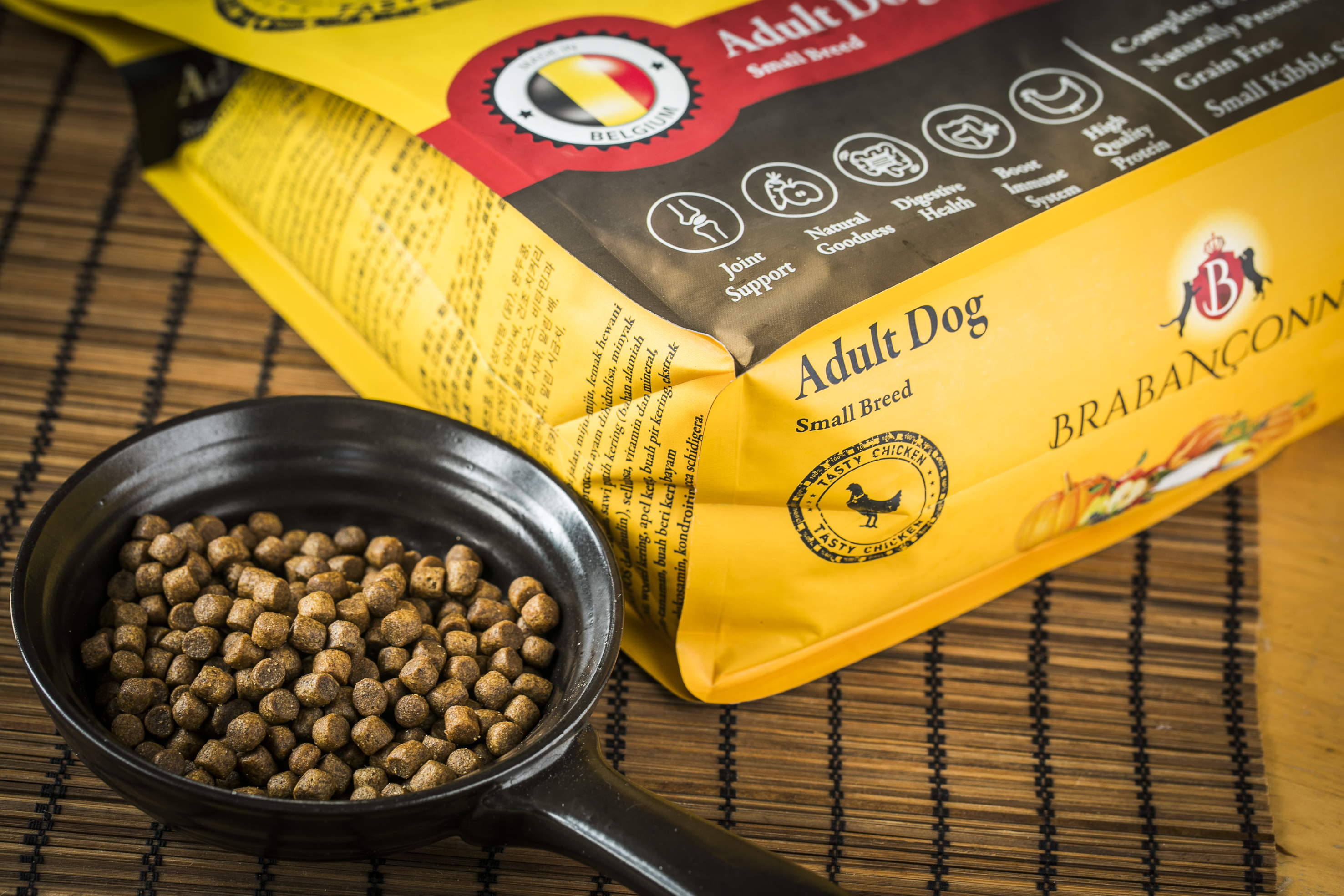 Small size is sold only in Japan for Japan, where many small dogs and cats are bred.
Suga Japan Co., Ltd. is limited to Japan in the middle size 1kg package for Japan, which has received many requests from customers, following the regular size 2.5kg of the Belgian premium pet food "BRABANÇONNE" released in 2018. Sales started on December 25, 2020.
Bravansonne is a Belgian premium pet food that does not use synthetic chemical additives.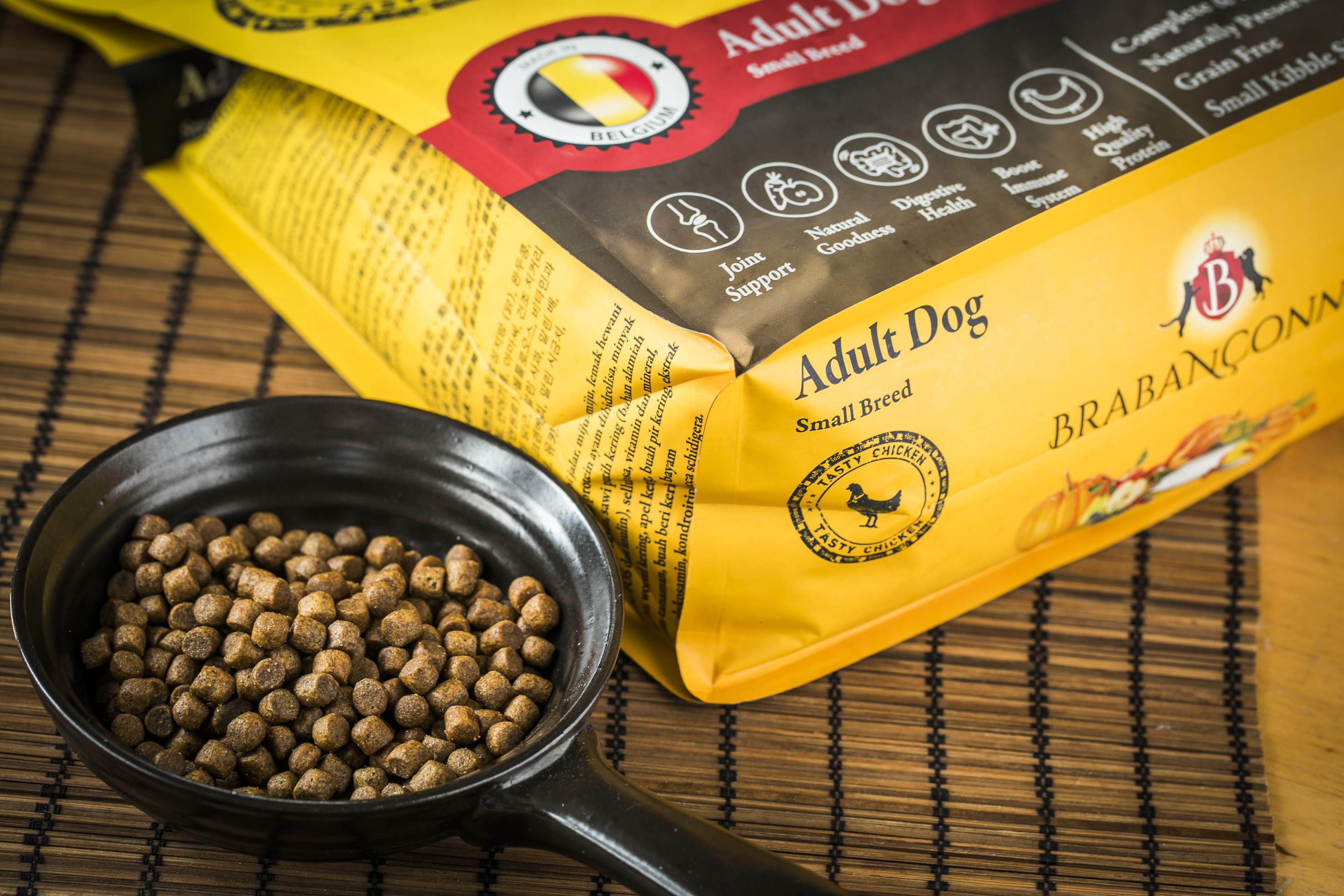 It is a dry food made with the health of pets in mind, and that pets eat deliciously.
Chicken, fish and high quality single protein with dried vegetables and fruits. We use natural ingredients that you can eat safely and with peace of mind.
It meets the nutritional standards of FEDIAF (European Pet Food Industry Association) and contains no colorings, flavors, chemical preservatives or preservatives.
---
---
During development, we visited many manufacturers around the world based on the idea that the quality and safety of pet food depend heavily on hygiene. From among many, we chose to produce at our Belgian factory, where the quality of water and raw materials was good and hygiene was well managed.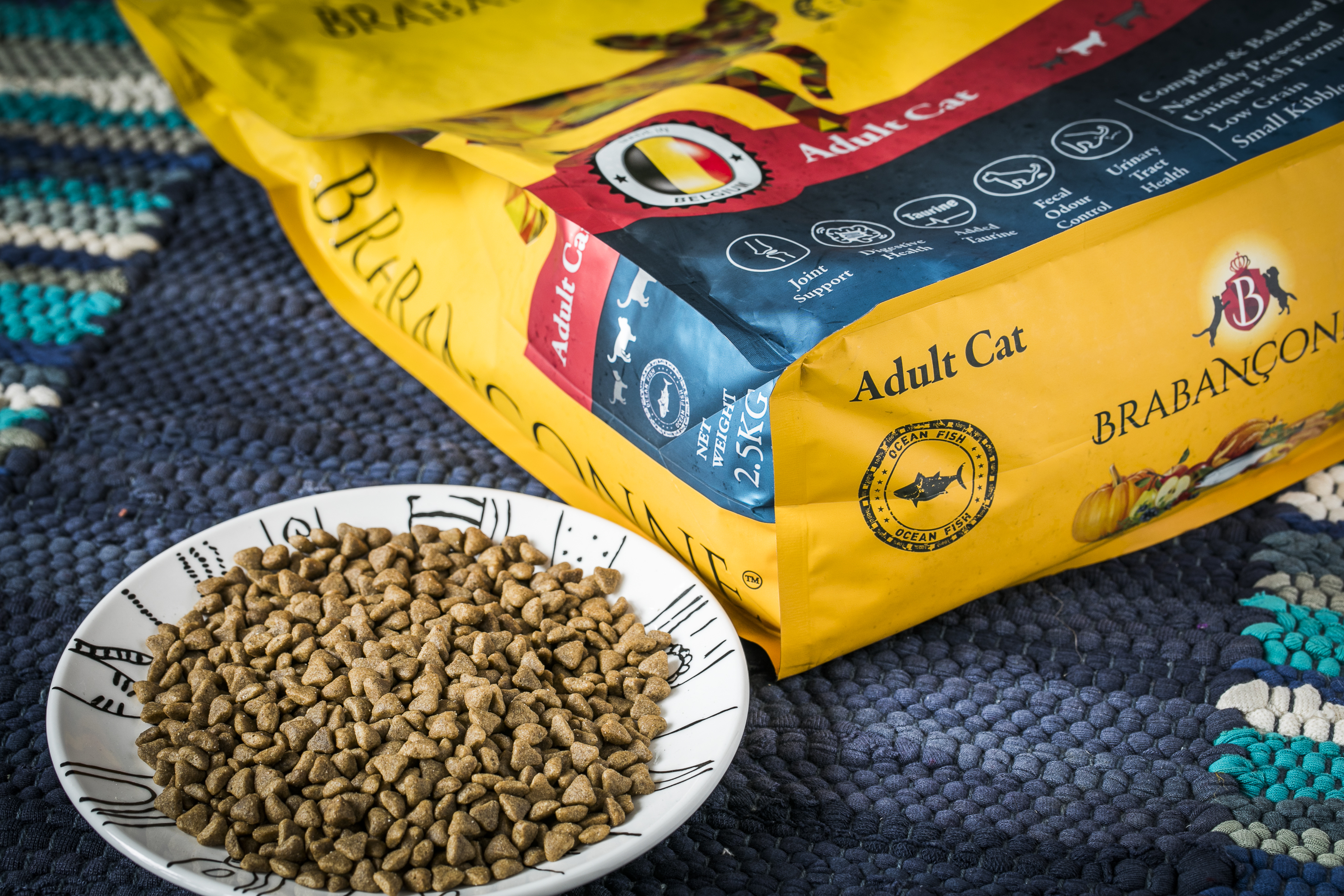 The lineup includes 13 types (8 types for dogs and 5 types for cats), including age groups and quasi-therapeutic foods. So far, 2 types of large dogs for adult dogs weigh 10 kg, and the other 11 types are only 2.5 kg packages. However, we have decided to start selling the 1kg package, which was often requested for 4 types of adult dogs and cats.
■ Product name: BRABANÇONNE
■ BRABANÇONNE official website: https://brabanconne.jp/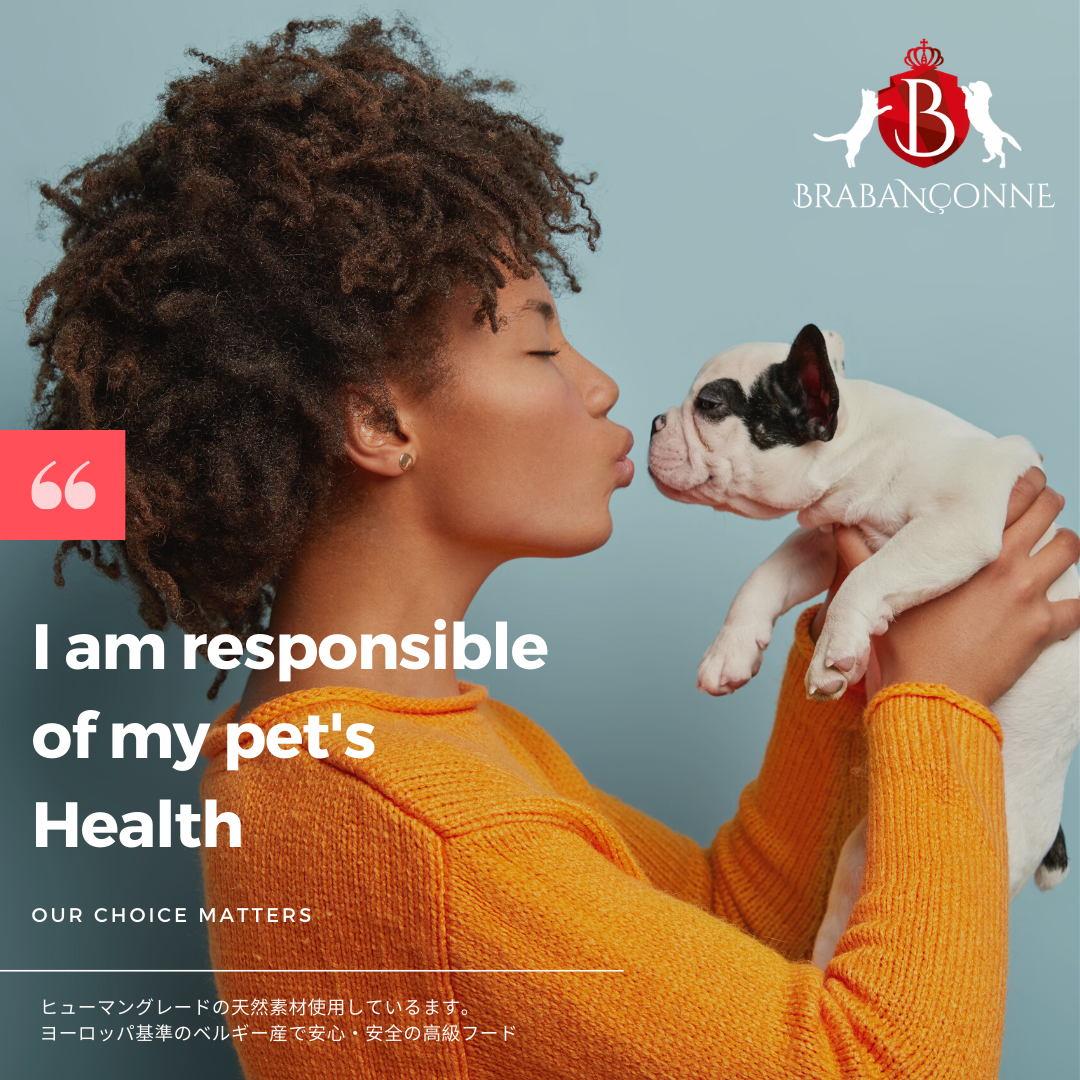 ■ Background of 1kg package sales
Until now, only 10 kg packages for large adult dogs and 2.5 kg packages were sold, but based on the customer's desire to start using a smaller amount, it is compact so that more people can feel free to try it. We have started selling a 1kg package that is easy to handle.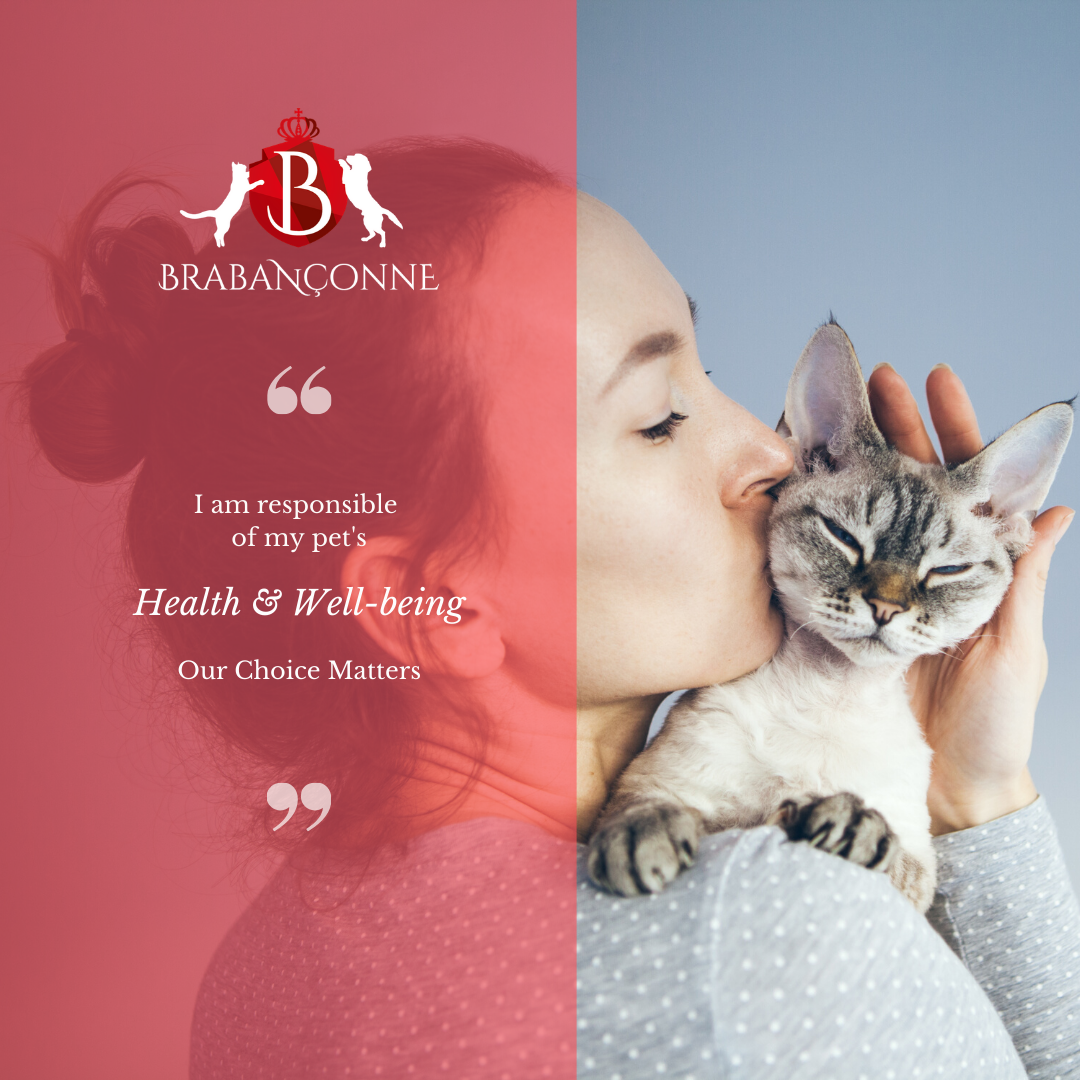 ■ Features of BRABANÇONNE
Sticking to a single protein and considering allergy risk
Mixing different types of meat produces more protein, but it can also cause allergies.
Bravansonne uses a single protein, such as chicken for chicken and fish for fish. Reduces the risk of pets with allergies.
Rich in nutrients that help pets' health
Contains salmon oil and flaxseed, which are rich in omega-3 and omega-6 fatty acids, to support healthy skin and beautiful hair shine.
Glucosamine, chondroitin, and green mussels help maintain joint health.
Cranberries help maintain the health of the lower urinary tract, especially in cats.
Yucca extract adsorbs the odor of the contents in the intestinal tract and reduces the odor of stool.
Reduces the burden on the digestive system with ingredients that are gentle on the digestive system and oligosaccharides
Chicken protein that is slowly dehydrated at low temperature has a high digestion and absorption rate, and is a food that is gentle on the digestive organs without impairing the original nutritional value of chicken.
In addition, we use materials containing natural oligosaccharides such as dried chicory. It balances good and bad bacteria in the intestines and supports healthy intestines and feces.
<1kg package lineup>
・ Bravansonne Dog food for small adult dogs Chicken Grain Free 1Kg
・ Bravansonne Dog food for small adult dogs Oceanfish Grain Free 1Kg
・ Bravansonne Cat food for adult cats Chicken low grain 1Kg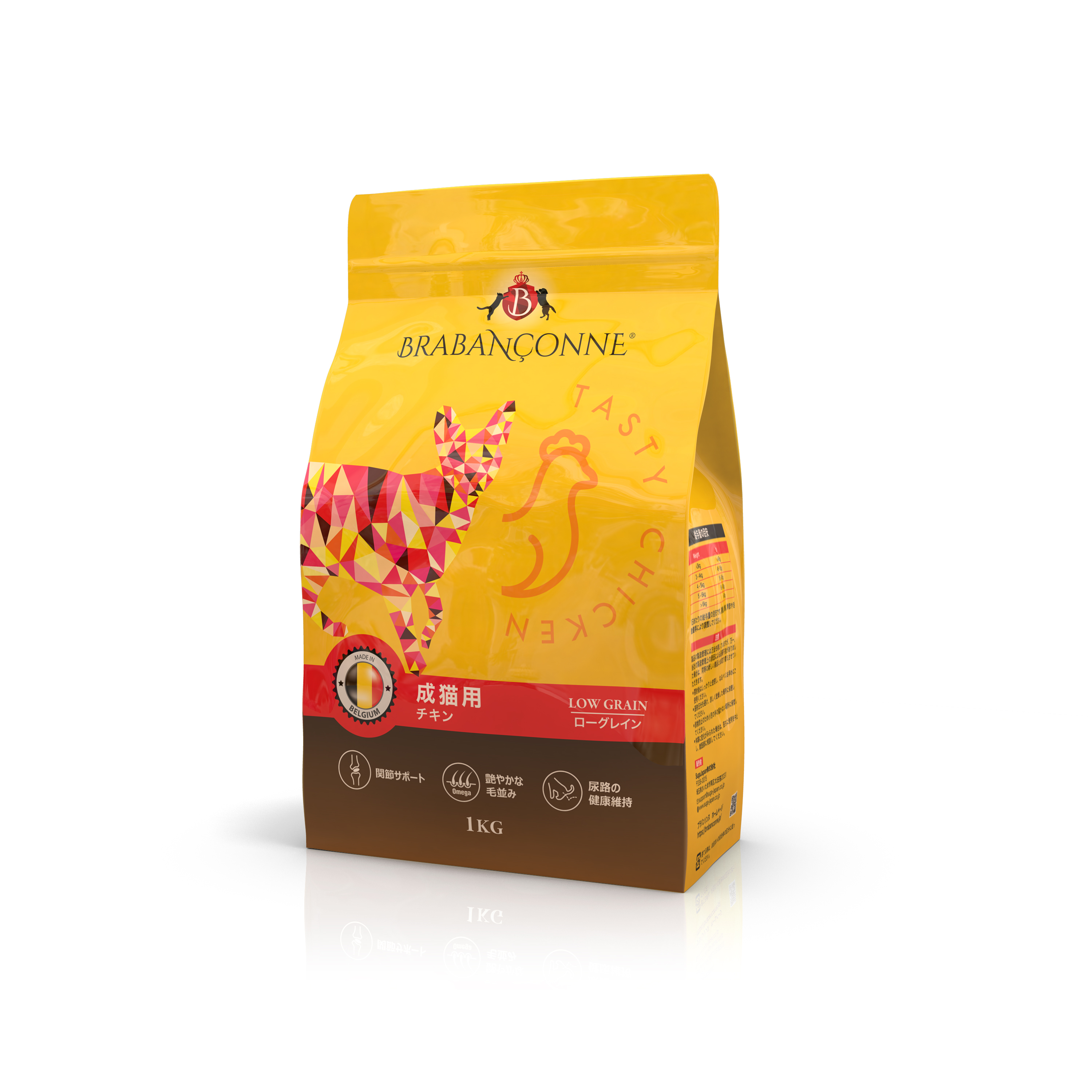 ・ Bravansonne Cat food for adult cats Oceanfish Low grain 1Kg
■ Product overview
Price: 2,700 yen (excluding tax)
Package size: H320 x W180 x D100 (mm)
Weight: 1 kg
Country of origin: Belgium
■ Manufacturing company: United Fountain Investment Limited

■ Company profile
Trade name: Suga Japan Co., Ltd.
Representative: Michihiro Takahashi, Representative Director
Location: [Headquarters] 2031 Daitakubo, Minami-ku, Saitama City, Saitama Prefecture 336-0015
[Ueno Sales Office] 6th floor, Ueno Suzuki Building, 3-16-3 Ueno, Taito-ku, Tokyo 110-0005
Established: July 19, 2017
Business content:
1. Agent sales, wholesale and import / export of electrical products and network equipment
2. Agent sales, wholesale and import / export of pet supplies and pet foods
3. Hydroponics equipment, tools and seeds agency sales, wholesale and import / export
4. Development and sales of computer software, hardware technology and smart products
5. All businesses incidental to the preceding items
Capital: 2,000,000 yen
URL: http://www.suga-japan.co.jp