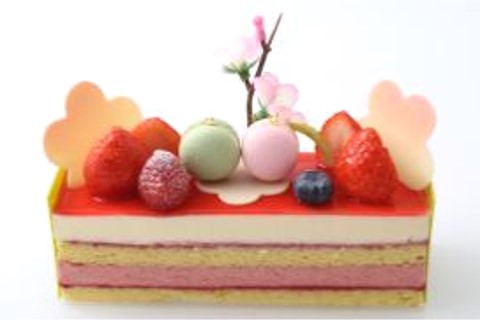 February 17th (Wednesday) -March 3rd (Wednesday) / Matsuzakaya Ueno Store 1st floor Hoppe Town 2nd floor Cafe
Cute sweets that feel spring are appearing one after another for the "Hinamatsuri" festival on March 3rd. There is no doubt that the gorgeous sweets that shine on SNS will liven up your time at home! There are about 20 kinds of cakes and Japanese sweets limited to the Hinamatsuri.
◇ Tension goes up! Hinamatsuri cake that shines on SNS and remotely
Strawberries cut into flower shapes using plenty of fruits,
A cute cake with strawberry chocolate inspired by peach blossoms.
<I like Ueno. Cafe Comsa> Hinamatsuri Limited-Colorful Fruit and Raspberry Cream Cake- (1 piece) 880 yen (Photo is 23 cm in the hall)

* 2/24 ~ / 2nd floor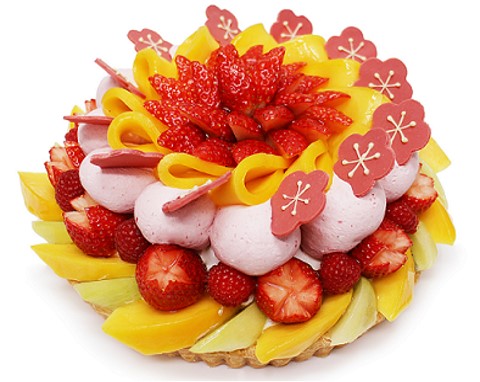 Fruits are brilliantly decorated on a cake with the image of Hishi mochi.
<Shinjuku Takano> Hinamatsuri decoration (1 unit) 4,320 yen * 2/26 ~
---
---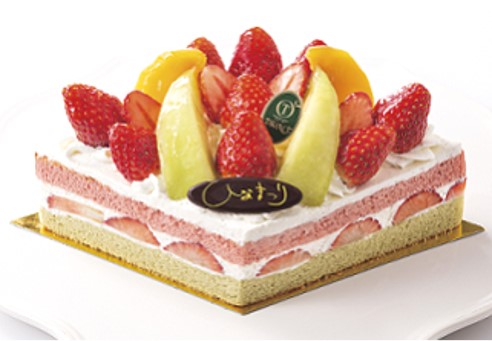 Limited cake of sweet and sour strawberry mousse and vanilla bavarois.
<Antenor> Strawberry Doll Festival BOX (1 unit) 1,944 yen * 3/1 ~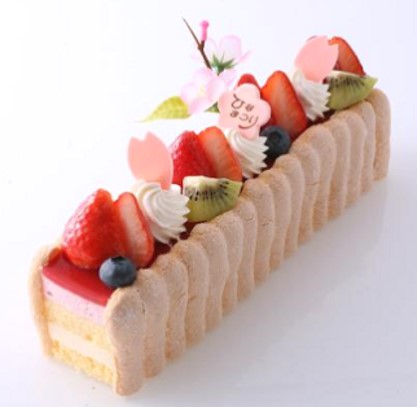 A gorgeous spring cake with strawberry cream sandwiched.
<Morozoff> Spring Temari (1 unit) 1,620 yen * 3/2 ~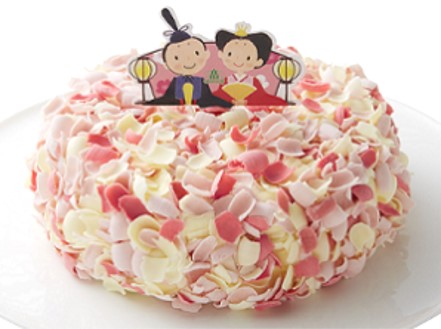 I layered berry mousse and sauce with white chocolate.
<Vitamer> Petit Fille (1 unit) 1,944 yen * 3/1 ~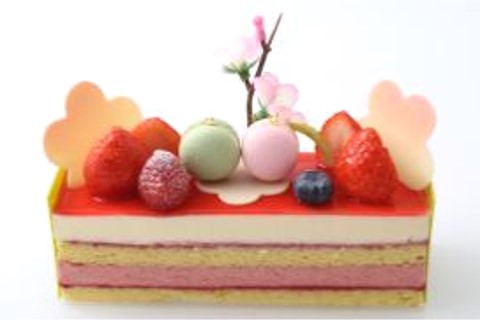 ◇ Recommended for festive gifts!
The five-colored design beautifully expresses the twelve chicks.
<Toraya> Hinai 1,944 yen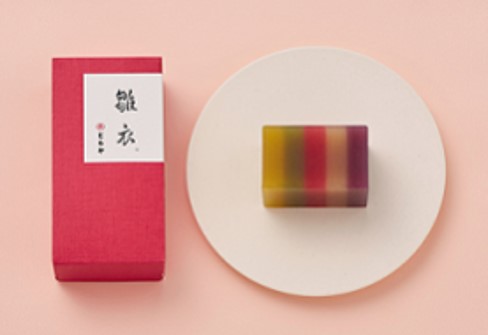 A colorful bite-sized okoshi that is likened to hina-arare.
<Kagurazaka Karyo> Three-colored chicks (1 bag) 388 yen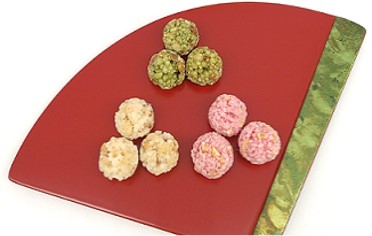 An assortment of cute okaki that are associated with the Doll's Festival.
<Akasaka Kakiyama> Hiina Festival 1,080 yen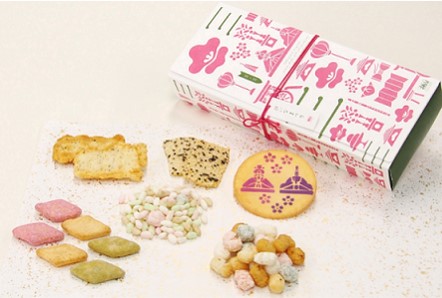 Shrimp rice crackers with dolls and inner linings drawn on them.
<Katsura Shindo> Hinamatsuri (5 bags) 648 yen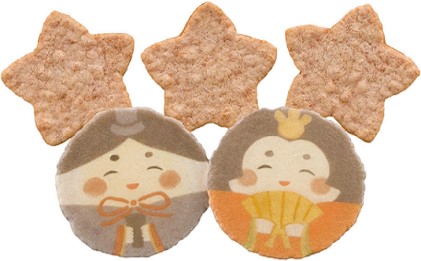 Hina-sama packaged sweets.
<Ryoguchiya Korekiyo> Hinamatsuri Sasaragata (5 pieces) 1,404 yen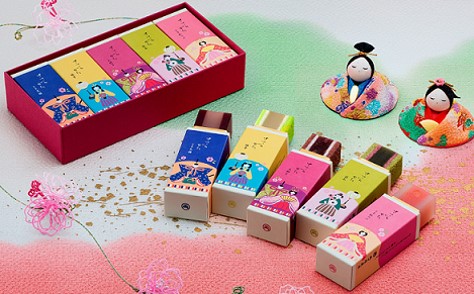 * <I like Ueno. Cafe Comsa> is available on the 2nd floor, and the others are on the 1st floor, Cheek Town.