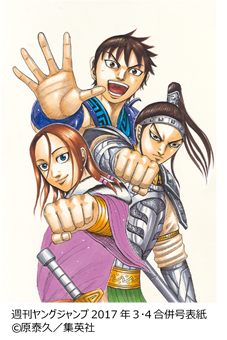 In 2021, which is the 15th year since the serialization of the popular manga "Kingdom" serialized in "Weekly Young Jump" (Shueisha), under the full supervision of the author Yasuhisa Hara, the overwhelming power and excitement of this work An experiential exhibition "Kingdom Exhibition-Shin-" will be held at the Ueno Royal Museum in Tokyo from June 12th (Sat) to July 25th (Sun). ..

Here is a partial lineup of original goods sold at the official exhibition shop in the exhibition hall. In addition, of the more than 400 original drawings exhibited at this exhibition, 9 monochrome and 4 color will be newly released.

◆ Kingdom Exhibition Original Goods
At the official exhibition shop that opens in the venue, many original goods planned and produced to commemorate the holding of this exhibition are lined up. It will introduce a part of.
<Goods image>
* We have a sufficient number of each product, but they may be sold out.
* At the official exhibition shop, you can only pay once per person.
* There is a limit to the number of items that can be purchased. In principle, you can purchase up to 5 items per item per person, and up to 10 random items (excluding some items).
* There is no allocation of the number of goods in stock each day or each time.
* The purchase quantity limit may change regardless of whether it is before or during the session.
* The number of products is limited. Products may be sold out from the time of opening. In addition, we will inform you of the stock status up to the day before on the official Twitter of the exhibition, but it may be out of stock at the time of your visit. We cannot respond to inquiries regarding inventory (current inventory quantity, arrival schedule, etc.). Please note.
* The official exhibition shop does not accept reservations for out-of-stock items or deliver them at a later date.
* Product lineup, product name, price, design, specifications, etc. are subject to change. Details in that case will be announced on this site, etc. as soon as they are decided.
* Products may be postponed or canceled.
* The color and shape of the actual product may differ slightly from the photos shown.
◆ Exhibition original picture (* some excerpts)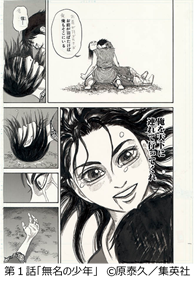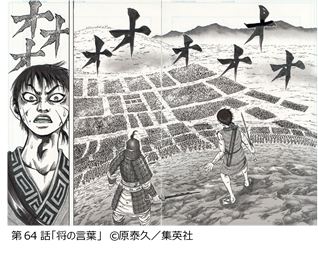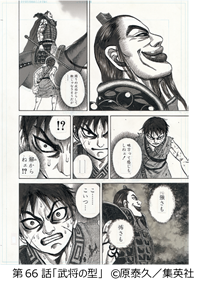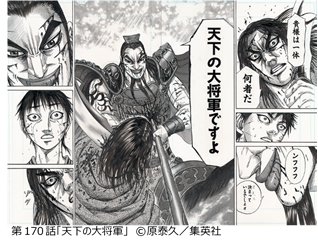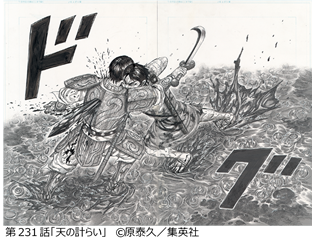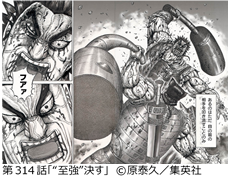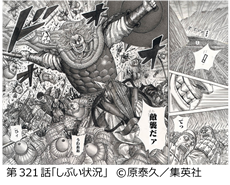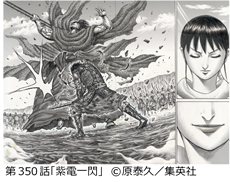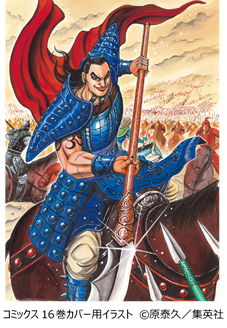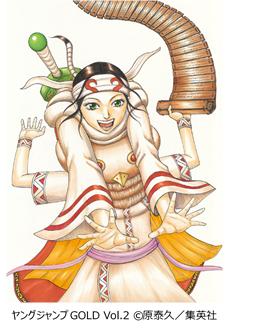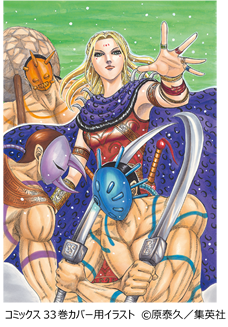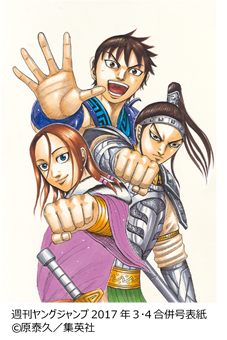 ◆ Outline of the event
Exhibition name: Kingdom Exhibition-Shin-
English Exhibition Name: KINGDOM exhibition The Road of SHIN
Venue: Ueno Royal Museum (1-2 Ueno Park, Taito-ku, Tokyo)
Date: June 12th (Sat) -July 25th (Sun), 2021 * Open all day * Open all day
Opening hours: 10: 00-20: 00 * Last admission is 1 hour before closing
Organizer: Shueisha, Asahi Shimbun
Sponsored by: Kyodo Printing, Lawson Ticket
Inquiries: 050-5541-8600 (Hello dial all day 9: 00-20: 00)
Exhibition official website: https://kingdom-exhibit.com
Exhibition Official Twitter: @kingdom_exhibit
* The contents of the event are subject to change without notice.
◆ Ticket information
This exhibition limited the number of visitors per day to prevent the spread of the new coronavirus.
Tickets will be sold on an all-day date and time designation system. Tickets will not be sold at the venue and there will be no same-day tickets.
To alleviate congestion, divide the day into the following admission time frames and enter within that time frame.
① 10: 00 ~ 11: 00 ② 11: 00 ~ 12: 00 ③ 12: 00 ~ 13: 00 ④ 13: 00 ~ 14: 00 ⑤ 14: 00 ~ 15: 00
⑥ 15: 00 ~ 16: 00 ⑦ 16: 00 ~ 17: 00 ⑧ 17: 00 ~ 18: 00 ⑨ 18: 00 ~ 19: 00
* It is not an hourly replacement system.
[Inquiries about tickets] yoyaku-no-info@ent.lawson.co.jp
Admission fee
Reserved-seat ticket: General 2,500 yen College / professional students 2,000 yen Elementary, junior high and high school students 800 yen
Goods set date and time reserved ticket: Common charge 4,300 yen
Samurai ticket (5 general date and time reserved tickets, 5 vouchers for benefits included): Common charge 12,500 yen
* All 5 "Samurai Tickets" will be sold at the same time. It is not possible to specify different times.
Sales location: ● Purchase and ticketing at Lawson Ministop stores nationwide at "Loppi"
● Settlement and ticketing after making a reservation online at https://l-tike.com/kingdom-ten
Lawson Ticket [L Code 31001/3002]
General sale April 24th (Sat) release
Limited quantity sales for each admission (first-come-first-served basis, sales will end as soon as the planned quantity is reached).
* This exhibition requires a reserved-seat ticket from elementary school students. Children under elementary school age can enter up to 1 person per guardian over 18 years old. It is not necessary to specify the date and time for those under elementary school age.
* Visitor benefits will not be given to those under elementary school age who do not have a reserved-seat ticket. Also, please note that you cannot purchase goods.
* Admission is free for those who have a disability certificate and one caregiver. Please present your disability certificate at the time of admission. You do not need to specify the date and time.
* If both the person with a disability certificate and the caregiver do not have a reserved-seat ticket, the visitor benefits will not be given.
* Goods can only be purchased by those who have a disability certificate. We do not accept the purchase of caregiver goods. Only if it is difficult for a person with a disability certificate to purchase goods, it is possible to purchase on behalf of them.
* For other precautions, please see the official website of the exhibition.
◆ Work introduction: "Kingdom"
The time is BC, the Spring and Autumn Annals of China.
During this great war era, when the war continued for more than 500 years, there was a young king aiming to unify China and a servant who aspired to be a general in the world. The dreams of the two boys involve the fate of seven nations and the lives of more than 300 characters, leading to a magnificent future that no one knows yet. Chinese unification. A blockbuster authentic historical taiga comic that depicts the most endless battles in history.
The 61 volumes already published (the latest 61 volumes will be released on Monday, April 19), and the cumulative circulation has exceeded 80 million (including the electronic version).
Received the 17th Tezuka Osamu Cultural Award Manga Award.
It was overwhelmingly popular in the serialization of "Weekly Young Jump," and became a big topic in the TV anime broadcast and the big hit of the live-action movie.
The third series of TV animation, which had been suspended due to the influence of the new coronavirus infection, resumed broadcasting in April 2021, and it has also been decided to produce a sequel to the live-action movie.
◆ Writer introduction: Yasuhisa Hara
Born June 9, 1975. Born in Saga prefecture.
The work he drew while attending university won the second prize in the Young category of the 40th Tetsuya Chiba Awards. After graduating from graduate school, he got a job as a system engineer, but he couldn't give up his dream of becoming a manga artist and left his place of employment. After that, in 2003, "Ha and Sen" won the Encouragement Award at the 23rd MANGA Grand Prix, which is the newcomer award of "Weekly Young Jump". In the same year, he made his debut with "Kongou" published in "Young Jump Special Edition Manzai" Vol.36. "Weekly Young Jump" started serializing "Kingdom" from the 9th issue of 2006.