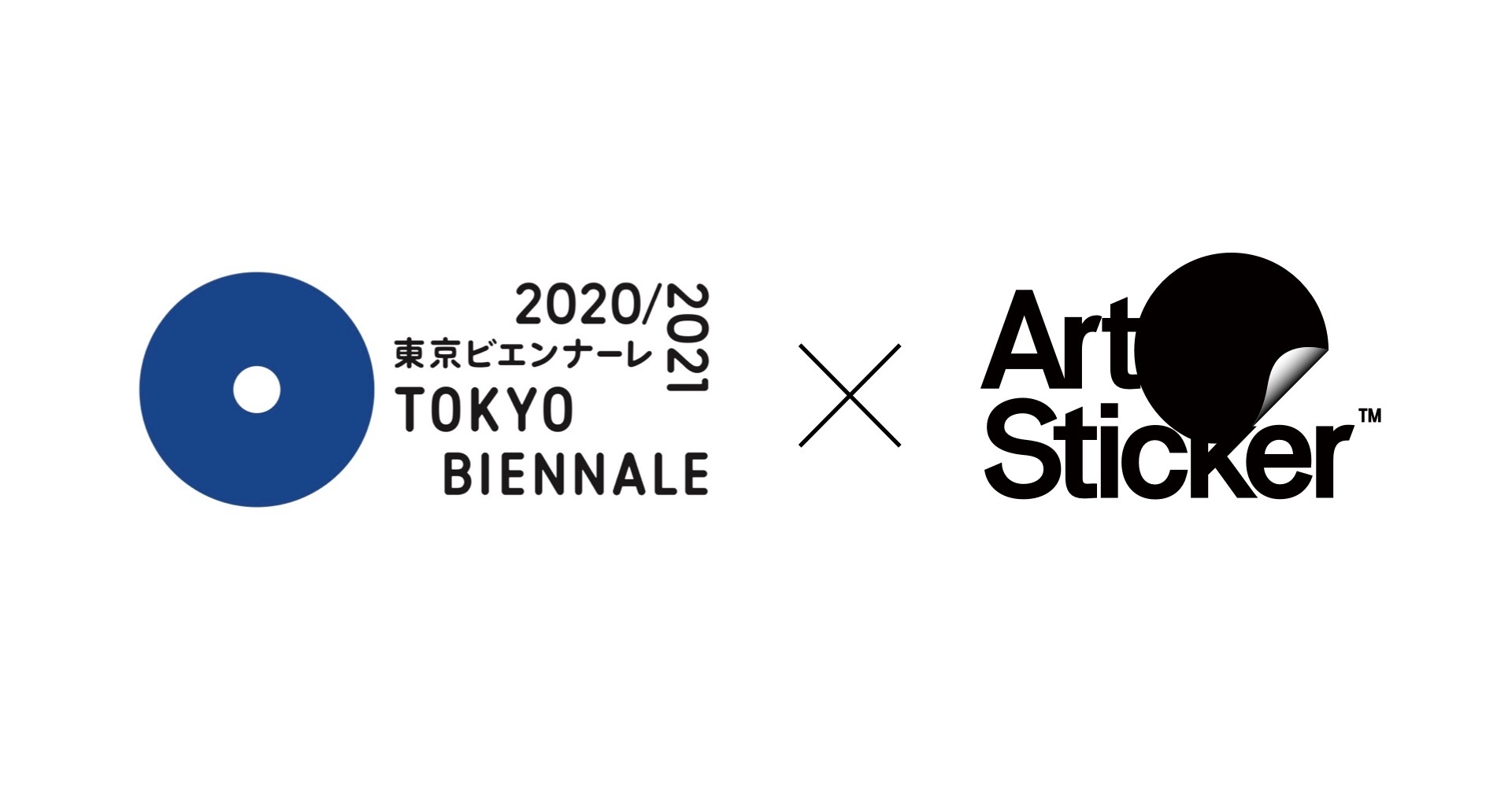 The Chain Museum Co., Ltd. will operate the art communication platform "ArtSticker" for the "Tokyo Biennale 2020/2021" to be held from July 10th (Monday) to September 5th (Sunday), 2021. We will sell this event ticket at.

We also sell advance passport tickets, so please take this opportunity to purchase them.

▼ Click here to purchase tickets
≫ ArtSticker ( https://bit.ly/32Bw4kt )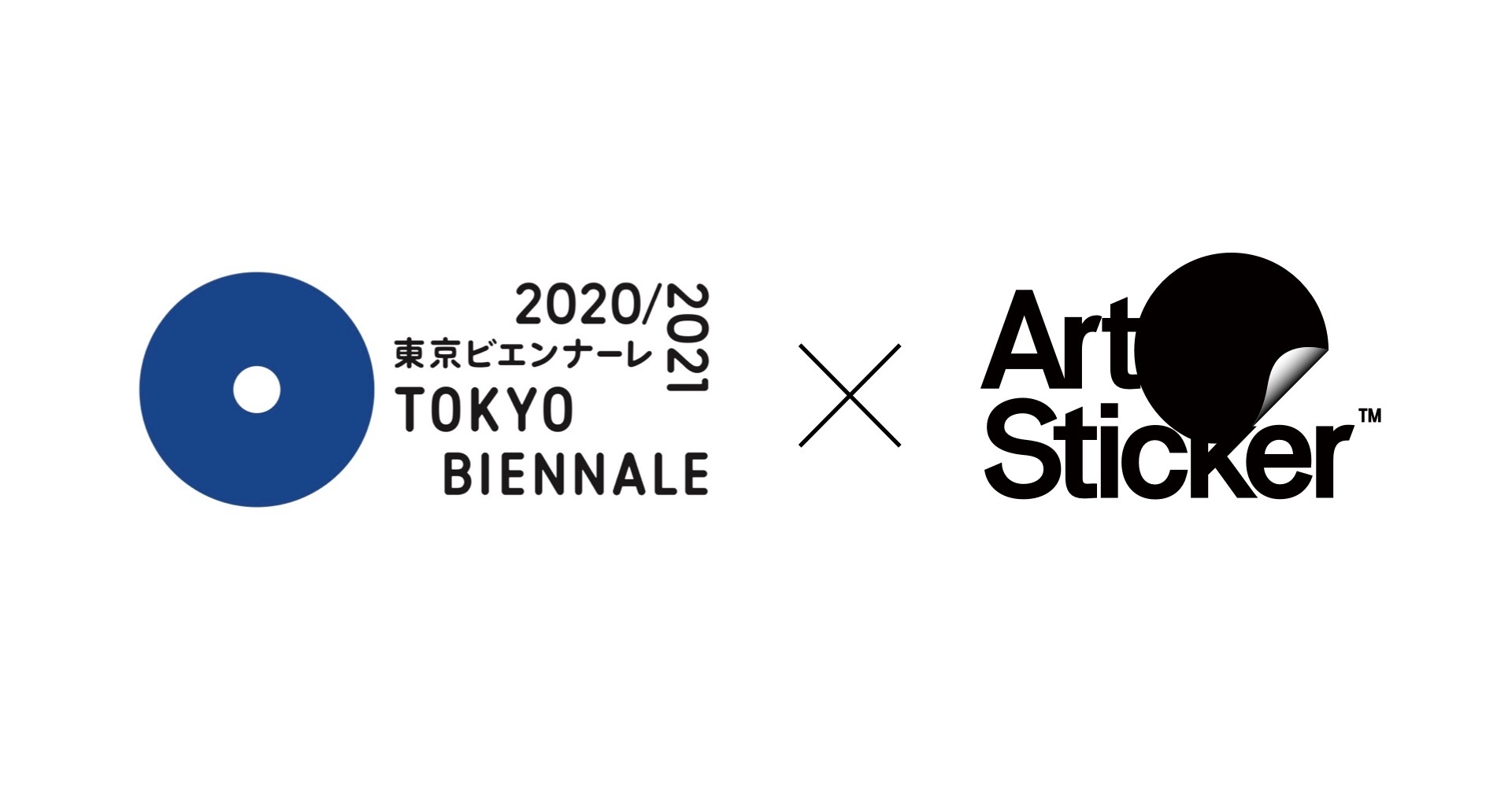 Holding declaration
The third emergency declaration period has been extended, and no prejudice is allowed. Under such circumstances, why do we declare that the "Tokyo Biennale 2020/2021" will be held? This is because the concept of the "Tokyo Biennale" is not an event for art, but a challenge to "share new experiences" at the city level. The theme of "To the unseen scenery" that we have set up this time is derived from that, and the source is the idea of "from" I "to" us "" that was raised at the time of launch.
<The kind of "anxiety" that everyone feels somewhere in Tokyo or in society as a whole cannot be wiped out by the thoughts and existence of "individuals." It is only when the individual consciousness of "I" spreads to the bird's-eye view of "us" that we can reach the core of the problem and find a solution. >
This is the result of the launch of the "Tokyo Biennale City Committee" (2018), but it also includes the "anxiety" associated with the current situation. The activities concept of the Tokyo Biennale, "History and Future," "Education," "Happiness," and "Recovery Power," are becoming more important nowadays, and for that purpose, "a frame for expanding creative activities." I'm sure you're looking for it right now. The "Tokyo Biennale" is a "place to experiment with new frames and mechanisms." Of course, the new frame also includes infectious disease control. Because of this time, I would like to take on the challenge of "creating our own personalization in our own place" more subjectively.
The situation changes every day and it is difficult to predict, but there are some projects that were created because of the corona disaster. It's not just anxiety that's there. The kindness that envelops intangible things, the ability to imagine something that cannot be seen in the eyes, and the connection between people in a new area. Please look forward to the "unseen scenery" that you can only meet in the city of Tokyo, and the many moving experiences.
General Director
Masato Nakamura and Kazuko Koike
Features of "Tokyo Biennale 2020/2021"
---
---
① An art festival to be held over the postponement of 2020
② A completely bottom-up art festival led by the city
③ Arts Festival An art festival that serves as a place for experimenting with new frames and mechanisms of the body.
④ Venue composition that reflects the characteristics of the city of Tokyo and an art festival that can only be experienced in Tokyo
⑤ An art festival consisting of three projects: an arts project, a public offering project, and a social project.
⑥ An art festival that incorporates and develops technologies such as AR
⑦ All 63 groups are scheduled to participate (as of April 26)
Outline of the event
name:
Tokyo Biennale 2020/2021
theme:
To the unseen scenery-pure x urgent x deviation-
Session:
2021 July 10th (May) -September 5th (Sun) * The session is subject to change.
Organizer:
General Incorporated Association Tokyo Biennale
Venue:
Northeastern Tokyo area (area that spans the four wards of Chiyo-ku, Chuo-ku, Kyoto-ku, and Taito-ku)
* This business has taken measures to prevent infection with the new coronavirus infection.
We will collect information from each person and make a careful judgment.
Introduction of artists participating in the Arts Project (in order of 50)
Akinori Ikeda, Gabin Ito, Daisuke Ida, Naohiro Ukawa, Hiroyuki Oki, Wataru Kawamura + Takenori Miyamoto, Grand Level (Motoko Tanaka + Masanori Oo), Yoshiaki Kurihara, Naoki Sato, Masayoshi Takeuchi + Rie Nakata, Akira Takayama, Fumiho Tachibana, Noboru Tsubaki, Kosuke Tsumura, Masamichi Toyama, Rei Naito, Masato Nakamura, Susumu Namagawa, Miya Nishio, Ko Hara, Yusuke Nishimura, Itsuko Nagatanigawa, Naoya Hatakeyama, Kanako Hayashi, Hiroshi Fuji, Aiko Miyanaga , Shujiro Murayama, Nobuno Yanai, Yoshikazu Yamagata, Ryo Yamazaki, Tomoko Lee, Three AR Brothers, O JUN, commandN, KENTARO !! aka Dayonashiik
Introduction of artists participating in the open call for participants project "Social Dive" (in order of 50)
(Domestic) Uguisudani Bell Epoch, Kaoru Endo, Fumiharu Sato + Hiroko Haraguchi, Masaki Suzuki, Studio Battery, Sekai + Ichijo / Murakami / Akinai Garden, Sanae Takahata & Creative Kids Club Ningyocho, 2.5 architects (Fumika Morito +) Katsura Gei), Tokyo Alps, Tokimeki Transport, Taku Hisamura, BKY + Sento Float Cruise Club, Yoshie Fujiwara, Masaharu Oyu, Hogalee, MMIX Lab, Miki Kadoma, Camp, Yamanaka Camera
(Overseas) Fiona Amunsen (New Zealand), Daphna Talmon (Israel), Chung Ting Ting (Taiwan), Chen Fei Hao (Taiwan), Marco Vallotti (Italy), Arena & Jeff Volumis (USA), Michael Honbrow (New Zealand),
(Adjusting participation) Hoziris Gaheed (Brazil), Pedro Carneiro Silva (Brazil) & Adalan Alam (Germany), Clay Chen (Singapore), Kerem Ozan Byractor & Busra Tunchi (Turkey), Hilder Eliza Yonsdottir (Iceland)
All 63 groups are scheduled to participate (as of April 26)
How to buy a ticket
From April 26th to June 30th, we are selling great advance tickets at ArtSticker.
Please check below for ticket purchase.
https://bit.ly/32Bw4kt
About the Tokyo Biennale
The "Tokyo Biennale" is an international exhibition held at the Tokyo Metropolitan Art Museum in Ueno during the postwar reconstruction period. Above all, in 1970, the 10th edition with the theme of "human beings and matter" left a big mark on the history of Japanese art. Half a century has passed since then, and in today's Tokyo, where art and art have changed dramatically, we are about to start the "Tokyo Biennale" in 2020 as a place to experiment with new frames and mechanisms.
Organizer: Tokyo Biennale
Sponsored by: Chiyoda Ward, Chuo Ward, Bunkyo Ward, Taito Ward, Chiyoda Ward Tourism Association, Chuo Ward Tourism Association, Bunkyo Ward Tourism Association, Iceland Embassy, US Embassy, Israeli Embassy , Embassy of Italy, Embassy of the Republic of Singapore, Taiwan Cultural Center, Embassy of New Zealand, Embassy of Brazil
Special Grant: Agency for Cultural Affairs / Japan Arts Council Reiwa 3rd Japan Expo Innovation Project, Ishibashi Foundation
Grant: Tokyo Metropolitan Foundation for History and Culture Arts Council Tokyo, Asian Cultural Council, Association for Corporate Support of the Public Interest Incorporated Association 2021 Social Creation Fund by Arts and Culture
Special sponsorship: Mitsubishi Estate Co., Ltd., Daimaru Matsuzakaya Department Store Co., Ltd., SoftBank Corp.
Sponsored by: Yu Daimaru SDGs ACT5 Executive Committee, Tokyo Dome Corporation, McDonald's Japan Co., Ltd., Nippon Paint Co., Ltd., Building Tech Co., Ltd.
Special cooperation: 3331 Arts Chiyoda, non-profit art activity group Command N, Murayama Co., Ltd., General Incorporated Association Hodaicho / Marunouchi / Yurakucho District Town Development Council
Cooperation: Ryohin Keikaku Co., Ltd., MUJI Area Management Association
General Director: Masato Nakamura, Kazuko Koike
Venue: Central northeastern area of Tokyo (Area that straddles the four wards of Chiyoda, Chuo, Bunkyo, and Taito) Arts Chiyoda 3331, ECOM Surugadai, Ebihara Shoten, Kanda Myojin, Kanda Port Building, Kurenbo, CPK GALLERY, Sanai Dream Center Building, New Tokyo Building, New Yurakucho Building, Sumida Lifetime Learning Center (Utoria), Treasure Building, Tokyo Square Garden, Tokyo Dome City, Noga Hotel Akihabara Tokyo, Hibiya OKUROJI, Fujii Building, Hongo Oyokocho Dori Shopping Street Area, Matsuzakaya Ueno Store, Marunouchi Naka-dori, Grace Hall, Yushima Shrine, Yurakucho Building, Yurakucho micro FOOD & IDEA MARKET, etc. (as of April 26, 2021)
* This project will take measures to prevent the infection of the new coronavirus infectious disease, and will be carried out based on careful judgment while collecting information from various fields.
About ArtSticker
Developed by The Chain Museum Co., Ltd. It is a platform that "connects a series of experiences" of art appreciation, providing an opportunity to meet art and a place to enjoy dialogue. A wide range of recordings, from famous artists to works by young artists of interest. The genres of the works are also diverse, such as installations, paintings, and performing arts.
What you can do with "ArtSticker"

Meet works of various genres at home and abroad,
You can also see detailed information.
You can also search by keyword.

By supporting the sticker, you can directly convey your impressions to the artist.
You may receive a reply from the artist himself to your impressions !?

Buy tickets for events and exhibitions you care about online on the spot.
Simply open the app and present your QR code to enter immediately.

You can also buy your work to help the artist. Bring your favorite work to your hands.

Museums, museums, galleries and
You can listen to the audio guide from your smartphone at art festivals.
* The sticker's money is the total amount of the consideration for using the artist's work photo on the app, the fee of The Chain Museum that operates ArtSticker, and the donation to the project organizer related to the work.
The fee will be used for joint projects with various artists as an activity fee for ArtSticker. In addition, some works do not include donations to project organizers.
Click here to download ArtSticker ( https://artsticker.app/r/dl)
▼ "ArtSticker" iOS version
App Store:
https://apps.apple.com/app/artsticker/id1446438049
▼ "ArtSticker" Android version
Google Play:
https://play.google.com/store/apps/details?id=art.tcm.artsticker
Overview of The Chain Museum Co., Ltd.
Company name: The Chain Museum Co., Ltd. (Reading: The Chain Museum)
Location: 1-10-23 Nakameguro, Meguro-ku, Tokyo
Representative: Masamichi Toyama, President and CEO
HP: https://tcm.art/