Millefeuille, which is very popular every year, is back again this year! This is a limited-time product recommended for Halloween!
Shukley Co., Ltd. will release the popular limited-time product "Ghost and Enjoy Millefeuille" from the Western confectionery brand "France", which enjoys "fruits" and "nuts", again this year! A set of millefeuille with two flavors, "Mont Blanc" and "Apple pie"!
"Mont Blanc" is a crispy pie sandwiched with marron cream and coated with white chocolate. The fragrant pie and rich marron are combined to make it look like "Mont Blanc".
"Apple pie" is sandwiched with cream mixed with sugar-pickled apple and coated with sweet chocolate. I made it like an "apple pie" with a slight scent of cinnamon.
A dish that can only be eaten at this time of year, using the cream of apple and marron, which is the taste of autumn. Francais's pride, the crispy and fragrant puff pastry layered on top of each other is even more appetizing.
Not only as a gift, but also as a sweet to enjoy Halloween and home time!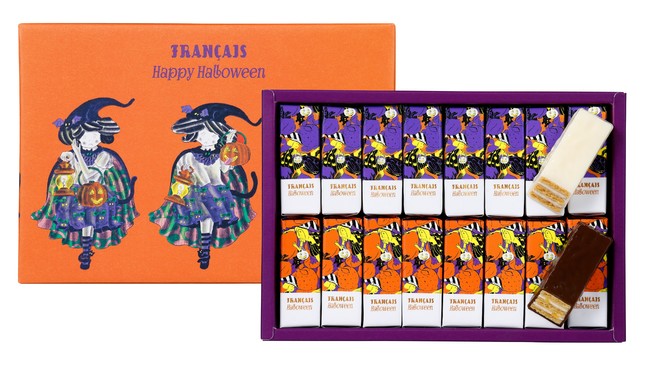 ---
---
◆ Product overview
[Name] Millefeuille to enjoy with ghosts
[Price] 8 pieces: 1,296 yen (tax included)
16 pieces: 2,592 yen (tax included)
[Release Date] September 1, 2021 (Wednesday) ~
Brand logo & story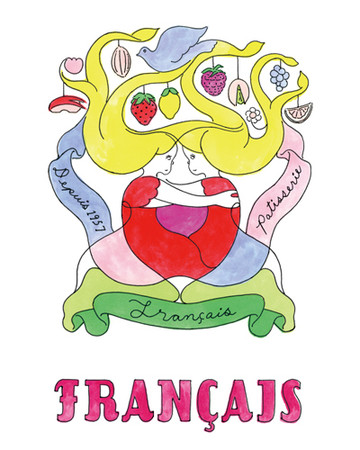 "FRANCAIS"
Western confectionery Francais
Francais started from a pastry shop in Shibuya shortly after the war. Supported by many people, Millefeuille, Francais' flagship product, has been patronized by many people for a long time, from children to adults.
Including the classic millefeuille, we are particular about the ingredients and manufacturing methods of all sweets and pursue deliciousness.
We strive every day to make really delicious sweets, carefully one by one, such as the layer of pie, the texture of fruits, and the aroma of nuts.
Product information
・ Millefeuille to enjoy the fruit Assortment to enjoy the fruit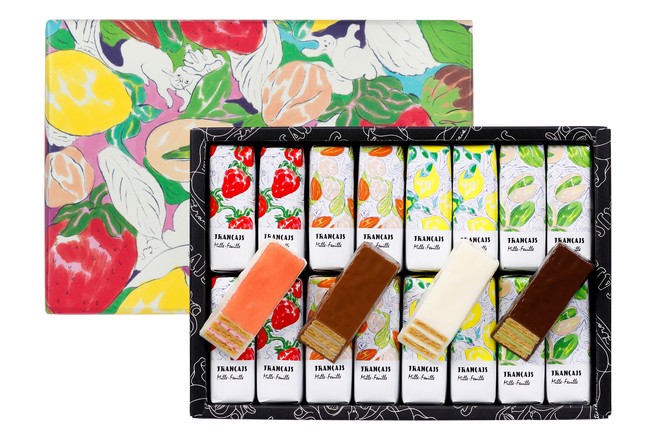 Assorted four millefeuilles with different personalities, "strawberry", "lemon", "pistachio" and "Gianduja". It is also recommended as a gift for loved ones and as a souvenir.
12 pieces 1,620 yen (tax included)
16 pieces 2,160 yen (tax included)
24 pieces 3,240 yen (tax included)
·Lemon Cake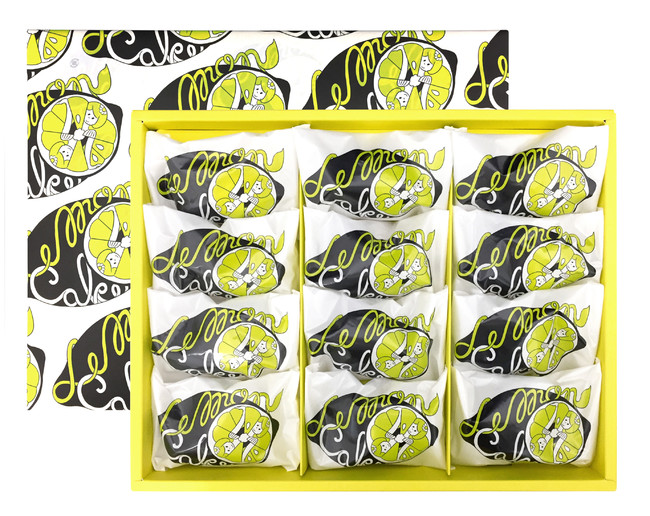 Lemon peel and honey are added, and the moist baked dough is coated with lemon-flavored white chocolate. A cute lemon-shaped lemon cake that you can enjoy the refreshing scent and the flavor of lemon with less sweetness.
4 pieces 864 yen (tax included)
8 pieces 1,728 yen (tax included)
12 pieces 2,592 yen (tax included)
15 pieces 3,240 yen (tax included)
* 15 pieces are only available at some stores
store information
Omotesando Main Store, Ecute Edition Shibuya Store, Tokyo Gift Palette Store, Isetan Shinjuku Main Store, Marui Kitasenju Store, Lumine Ogikubo Store, Atre Ueno Store, Atre Kichijoji Store, Yokohama Takashimaya Store, Lazona Kawasaki Store, Sogo Yokohama Store, Mark Is Minato Mirai Store other

Francais Omotesando Main Store
Official site
Company Profile
<Shukley Co., Ltd.>
Established: December 15, 2011
Headquarters location: 1-2-7 Kita-Aoyama, Minato-ku, Tokyo
Brands: Tokyo Milk Cheese Factory, The Maple Mania, Chitose Tsukiji, Court Cool, Butter Butler, GENDY, Millefeuille Maison, Francais, Caramel Ghost House, BerryUp !, The Taylor, Cat Chef, Cocoris, Doré