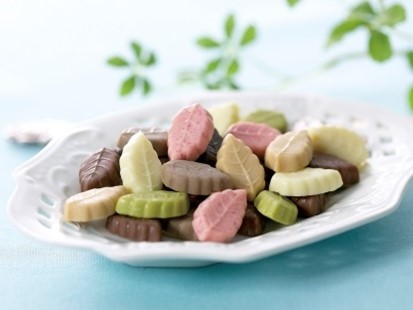 5 Recommended Chocolate Sweets Matsuzakaya Ueno Store Main Building 1st Floor Hoppe Town / Japanese and Western Confectionery Section
Now that autumn is deepening day by day, chocolate products are increasing in the Japanese and Western confectionery section toward the peak demand period from November to February.

From September 22nd (Wednesday) to September 25th (Sunday), the founding fair of the chocolate brand <Mont Loire>, which originated in Kobe Okamoto, is held for the first time at the Matsuzakaya Ueno store! Along with that, we would like to introduce 5 classic and new chocolate sweets that you should definitely try this autumn.
"Mont Loire Founding Fair" held for the first time!
Period: 9/22 (Wednesday) -9/25 (Saturday)

Venue: Main Building 1st Floor Cheek Town / Japanese and Western Confectionery Section <Mont Loire>
Popular chocolate shops <Mont Loire> and <Belplage> are available for a limited time in service bags and special prices. As it is individually wrapped, it is perfect for sharing!
<Mont Loire> Leaf memory (250g) 866 yen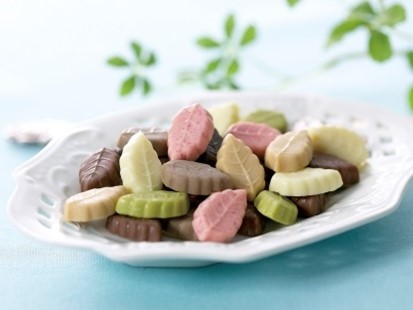 ---
---
<Belle Plage> Cacao Pagne (250g) 866 yen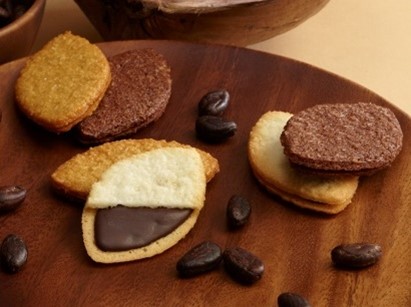 Ganache that combines Western liquors such as cognac and kirsch with nuts and caramel sauce. Praline chocolate with a variety of flavors wrapped in couverture chocolate. You can enjoy the taste of the Belgian Royal Warrant chocolate brand.
<Wittamer> Chocolat de Wittamer (12 pieces) 3,888 yen
A new textured cookie with milk chocolate that melts in a cute panda box. With original tag of twin pandas!
<Lehmann> Panda BOX (7 pieces) 432 yen
Renewal on 9/15! The package has a cute plaid, and new flavors such as milk tea and marron have been added.
<Mary Chocolate> Fancy Chocolate (24 pieces) 1,080 yen
A seasonal product with a gentle sweetness, baked with chocolate on top of shrimp crackers made from Beniharu.
<Katsura Shindo> Relaxing grilled chocolate-sweet potato- (6 bags) 756 yen
Mix strawberry and white with two kinds of seasoned chocolate okoshi!
<Kagurazaka Karyo> Strawberry & white chocolate okoshi (1 bag) 432 yen
* All prices include tax.