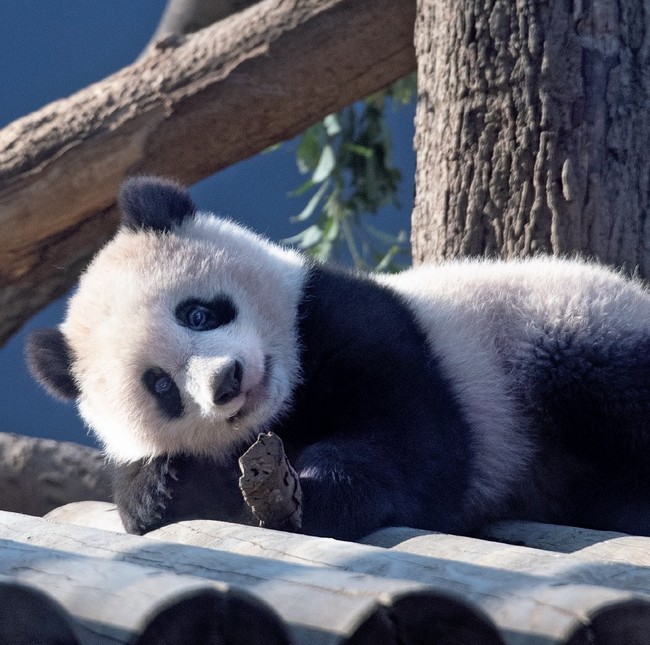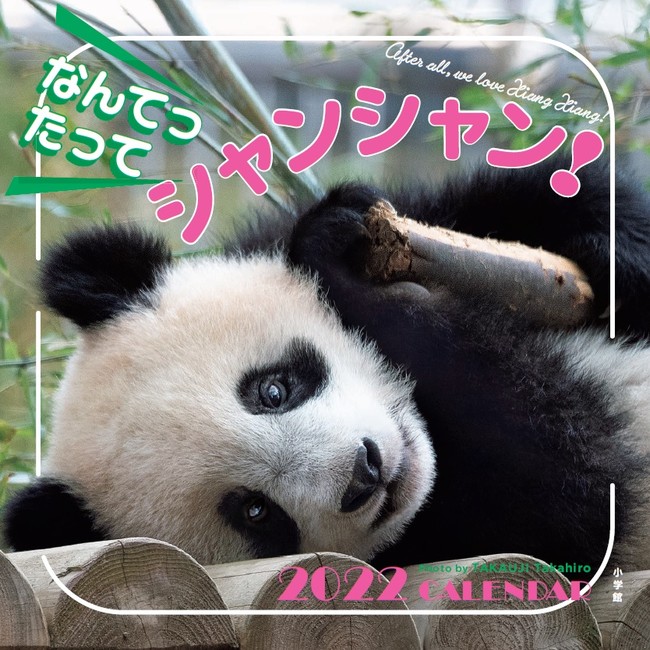 Female giant panda Xiang Xiang at Ueno Zoo. Since it was born in the same garden in 2017, it has caused a Xiang Xiang boom all over Japan.
The return deadline was the end of December 2021, but on December 7, Governor Koike announced that it would be postponed until the end of June next year. It has become a hot topic among Xiang Xiang fans.
Last year, Shogakukan released a calendar based on the photograph of Takahiro Takashi, a photographer who shoots Xiang Xiang every day, and it was very well received.
Therefore, this year, we released a special edition "Nantette Shanshan! 2022 Calendar" with images that have not been released on the blog.
Mr. Taka has taken more than 500,000 Shanshan photos every day! We carefully selected them for this calendar after repeated discussions with Mr. Taka. Among them, photos not posted on the blog "Daily Panda" are also adopted. Not only those who see Mr. Taka's photos for the first time, but also those who have been looking at Mr. Taka's photos for many years can enjoy it.
---
---
Carefully selected from 500,000 Xiang Xiang photos!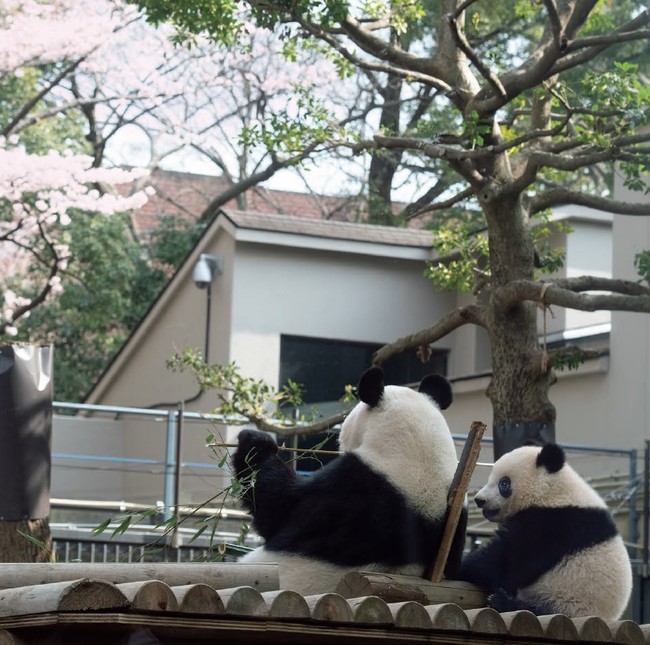 During the cherry blossom season, Xiang Xiang relaxes on the yagura with his mother, Panda Xin Xin. It's as if you're watching cherry blossoms.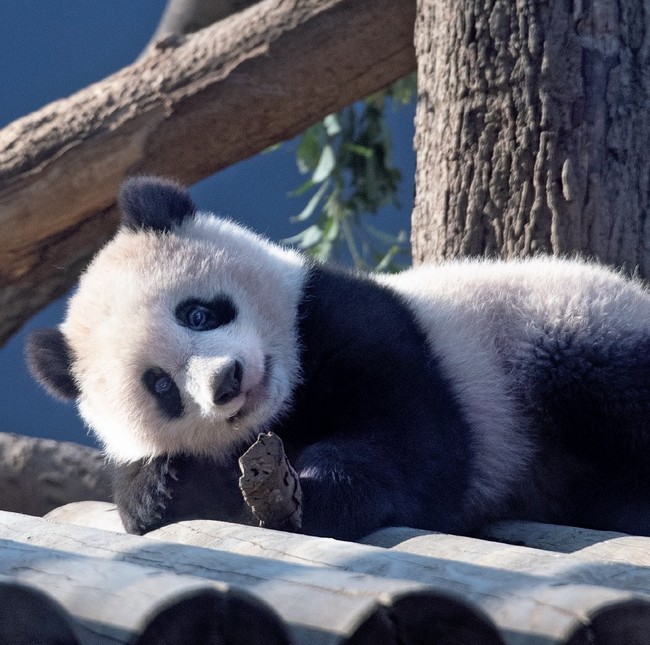 One of the days when the sun is warm and warm. Xiang Xiang is lying down and relaxing in the outdoor playground. Perhaps because it's comfortable, I'm about to fall asleep.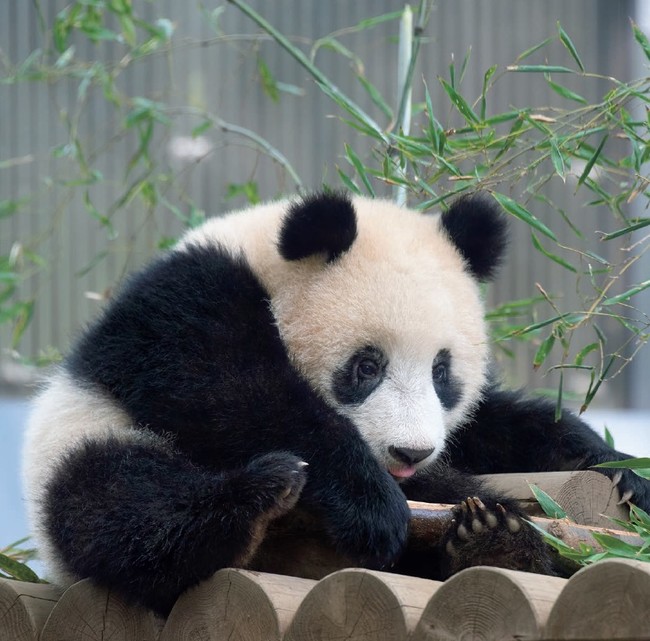 Xiang Xiang finds a wooden stick and uses it as a plaything. The tongue that sticks out makes me sick.
There is also a service page filled with memories of 4 years!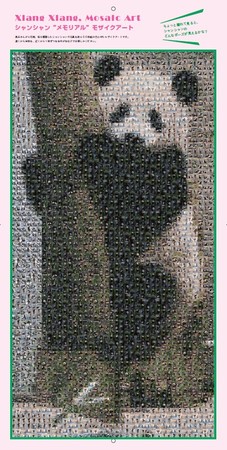 We have prepared a service page at the end of the calendar. Mosaic art made by combining 1000 photos from 4 years of photos! Please see how Xiang Xiang grows for 4 years from 0 to 4 years old. You can also immerse yourself in memories while looking at the old Xiang Xiang.
You can purchase it at bookstores and online bookstores nationwide.
Please enjoy it as a calendar for next year and as a preserved photobook.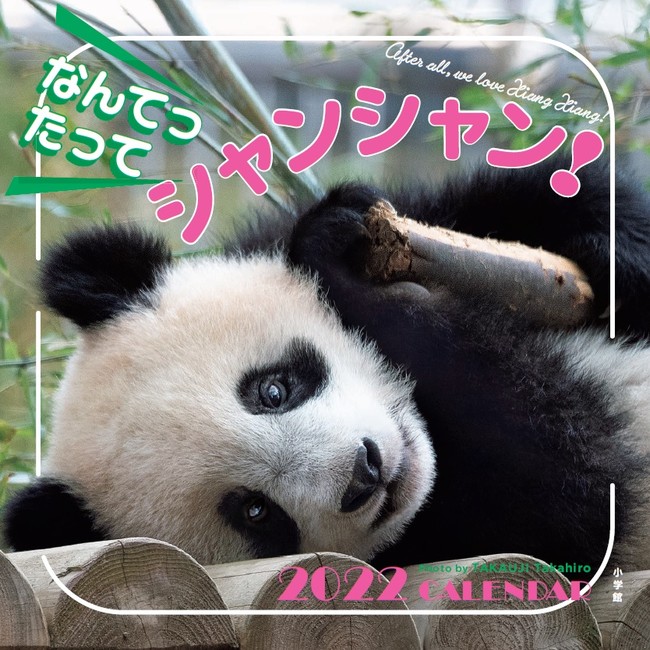 "What a Shanshan! 2022 calendar "
Photo by Takahiro Takashi
Price / 1,430 yen (tax included)
LP jacket size
Now on sale from Shogakukan!
https://www.shogakukan.co.jp/books/09940017
Written and photographed by Takahiro Takashi (Takahiro Takahiro)
Born in Gunma prefecture in 1978. photographer. A photographer and graphic designer who shoots pandas at Ueno Zoo every day, and a member of the Panda Protection Institute of Japan. Opened the blog "Everyday Panda" in August 2011. More than eight years have passed since the operation started, and more than 1,000 people read the blog a day. His major books include "Everyday Shanshan" (KADOKAWA) and "Hello! There are "Shang Shan" (Takarajimasha) and "Daily Panda 365 days I go to Ueno Zoo Diary" (Heibonsha).