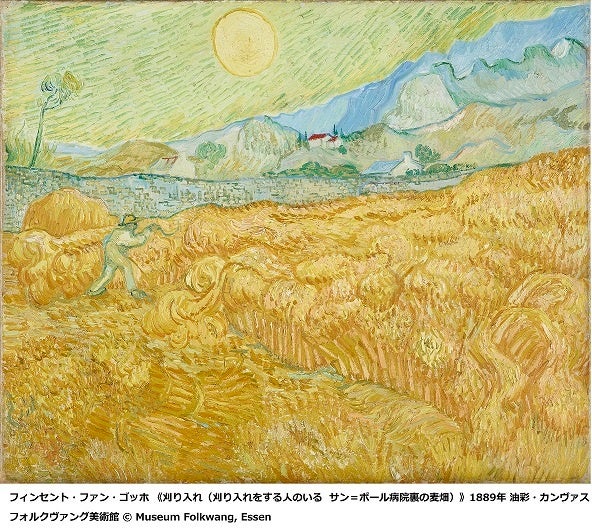 Evonik Japan Co., Ltd., a chemical company headquartered in Germany, will co-sponsor the "National Museum of Western Art Renewal Opening Memorial Nature and People Dialogue Friedrich, Monet, Goch to Richter" to be held from June 4th.
This exhibition is a large-scale exhibition held by the National Museum of Western Art, which was reopened in April after being closed for a year and a half. The exhibition consists of the Volkwang Museum in Essen, Germany and the collection of the National Museum of Western Art. With over 100 works from German Romanticism to Impressionism, Post-Impressionism, and 20th century paintings, natural expressions in Europe are introduced. The wheat field behind Saint-Paul Hospital, where there are people who do) >> will be visiting Japan for the first time.
---
---
Headquartered in Essen, Germany, Evonik Industries offers innovative, profitable and sustainable solutions in more than 100 countries with the slogan "Leading beyond chemistry". We have had a close relationship * with the Volkwang Museum, which is the cultural center of Essen, from the beginning, and decided to sponsor it to support this precious opportunity in Japan.
"Evonik's mission is to go beyond chemistry and improve our lives. We are pleased to be able to help enrich people's lives through cultural exchanges that transcend the countries of Japan and Germany through wonderful works. "Masu," commented Florian Kirschner, President and CEO of Evonik Japan Co., Ltd.
<Outline of the exhibition>
Date: June 4th (Sat) -September 11th (Sun), 2022
Venue: The National Museum of Western Art (Ueno, Tokyo)
Opening hours: 9:30 am to 5:30 pm (until 8:00 pm on Fridays and Saturdays)
Closed: Monday, July 19th (Tuesday) (* However, July 18th (Monday / holiday) and August 15th (Monday) are open)
Fees: General 2000 yen, university students 1200 yen, high school students 800 yen * Advance reservation required
Exhibition official website ( https://nature2022.jp )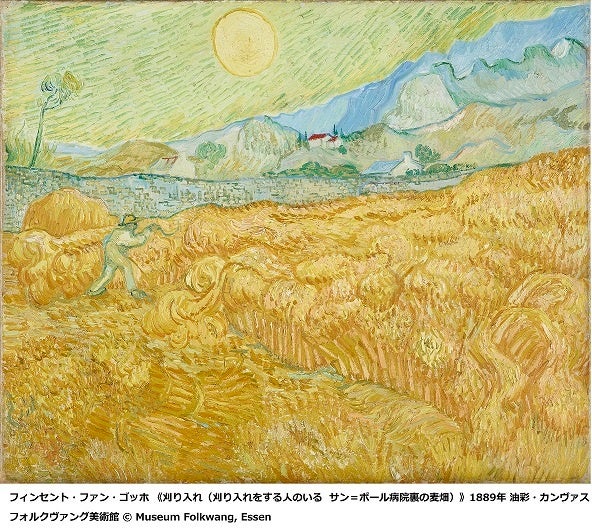 * The current museum has a history of the integration of the Volkwang Museum and the Essen City Museum, which was established in 1902 by Karl Ernst Osthaus, a collector of exhibits in this exhibition, in Hagen, Germany. However, the founder of Th. Goldschmidt, one of Evonik's predecessors, made a significant contribution to the establishment of the Essen Municipal Museum of Art.
Evonik About Industries
Evonik is one of the world leaders in specialty chemicals with operations in more than 100 countries. In 2021, it posted sales of € 15 billion and operating profit of € 2.38 billion (adjusted EBITDA).
We go beyond chemistry to offer our customers innovative, profitable and sustainable solutions. More than 33,000 employees work for the same purpose of "enriching everyday life."
About the Asia Pacific Region
Evonik aims to grow its business further in the Asia Pacific Region, a treasure trove of innovation that drives the global economy. In 2021, it generated sales of € 3.41 billion and employs more than 5,000 people in more than 50 manufacturing sites.
Disclaimer                                        
The forward-looking statements, expectations, or forward-looking statements contained in this press release may contain known or unknown risks and uncertainties. Actual results and developments may vary due to changes in the business environment. Evonik Industries AG undertakes no obligation to update any prospects, expectations or statements contained in this release.