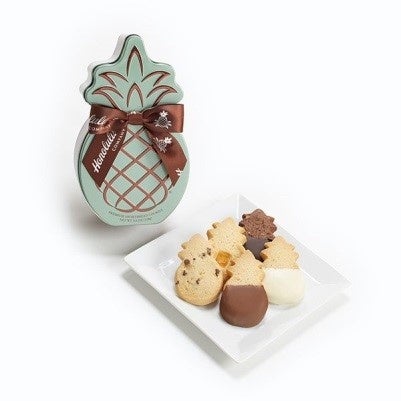 July 26th (Tuesday) -August 1st (Monday) * Closed at 18:00 on the last day Matsuzakaya Ueno Store Main Building 6th Floor Exhibition Hall
Now that you can't easily go on an overseas trip, there is an event in Ueno, Tokyo where you can feel Hawaii in the everlasting summer! The Matsuzakaya Ueno store will hold the "Hawaiian & Resort Fair" from Tuesday, July 26th to Monday, August 1st. This is the second time that the Honolulu Cookie Company, a classic and popular Hawaiian souvenir brand, is making its debut! Besides, speaking of Hawaii such as malasada, mochiko chicken, and lemonade, this is it! A large collection of classic gourmet foods. In addition, there are many items that can incorporate Hawaii into your life, such as fashion goods, Hawaiian art, and room fragrances. It will be 7 days to fully enjoy Hawaii & Resort, including workshops and daily hula dance stages.
Eat and feel Hawaii! All 5 brands of Hawaiian food are now available!
Very popular locally! 9 cookies in a pineapple gift can.
<Honolulu Cookie Company> Pineapple gift can (124g) 2,160 yen
* Limited to 2 items per person * Products sold are subject to change
<Wow Wow Lemonade> Lilikoi Strawberry Lemonade (S) 594 yen, (M) 810 yen, (L) 972 yen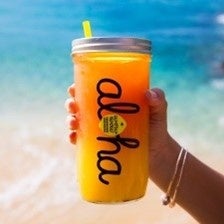 ---
---
<I'm Kitchen! > Mochiko Chicken (150g) 650 yen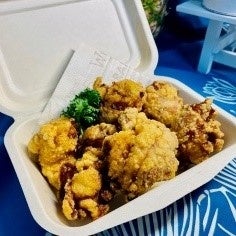 <Ponomarket> Macadamia nut chocolate (16 tablets) 2,160 yen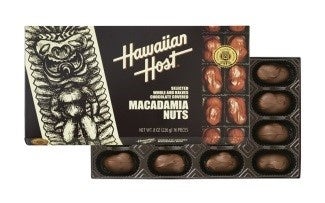 <Masazu Malasada> Malasada donuts (plain sugar) (1 piece) 221 yen
Only now can you buy products from the online limited shop <Tree> at real stores! Only here!
We are developing a pop-up store of the online limited shop <Sustainable Lifestyle Shop Tree>, which mainly deals with sustainable products in Hawaii! You can shop while picking up Hawaii-only products at real stores.
Lunch tote Peco & Poco Hawaii 2,420 yen
© 2021 FUJIYA CO., LTD.

Tree x Creco Sustainable Bag (total pattern) (S size / H46 x W26cm) 1,650 yen
Iolani, Inc. × Hello Kitty Paradise 2 piece pouch (H12.7 × W18cm) 4,235 yen
© 2022 SANRIO CO., LTD.
APPROVAL NO. L631741

Enjoy Hawaii at home! Hawaiian items
<Dero Chunk Aloha Works> TWOPALMS Hawaiian Aloha Shirt (S to L size) 9,790 yen each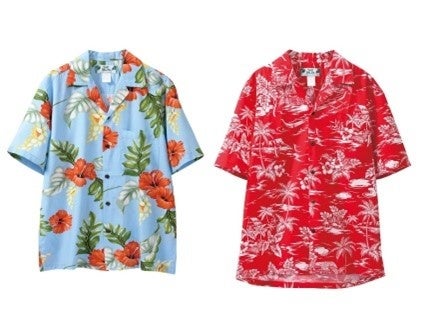 <MaLina> Various room fragrances (home use) (200ml) 8,800 yen each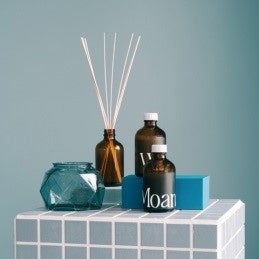 [Other shops] Aloha Ecol / OK Hula Factory / Sunny Sunday Beach / Nanipua / Haleiwa Happy Market / Bamboo Box / Pikake / Face / Bonnie Port / Mutiara / Laurea Hawaii
[ART] Philip Sabad / Jackie / Bailey Onaga
Hula Stage & Workshop
◆ Hula stage
7/26 (Tue) → 29 (Fri) 11: 30-18: 00 (4 stages each day)
7/30 (Sat) and 31 (Sun) 11: 30-17: 45 (3 stages each day)
8/1 (Monday) 11: 30-16: 00 (3 stages)
◆ Workshop
Chalk art (held on July 30), making hula dolls (held on July 31), ukulele trial lessons (held every day during the period), etc. are accepted at any time at the venue. For details, see the special page!
[Special page] https://www.matsuzakaya.co.jp/ueno/topics/006210722_hawaiian.html
※The image is an image.

* All prices include tax.