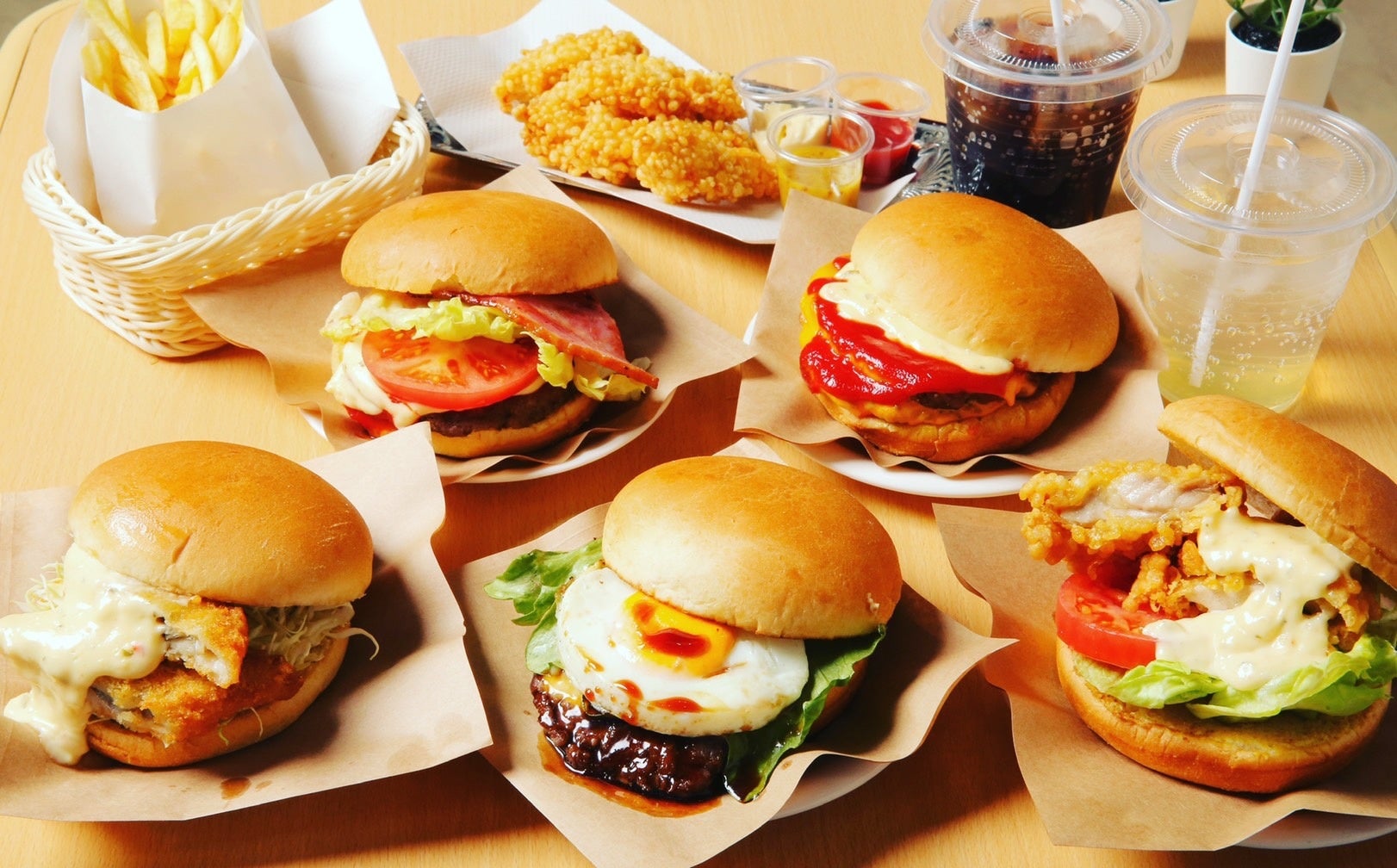 Gomburger is rapidly expanding nationwide! Newly opened along Ueno Chuo Dori!
GONBURGER, which is rapidly expanding nationwide, will open in Ueno 3-chome.

It will be the second store in Tokyo, offering hamburgers & cafes, and bar menus and alcoholic beverages at night!
Gomberger East Co., Ltd. (President Masahiro Takahashi) has grandly opened "Gomberger Ueno Okachimachi" along Chuo-dori in Ueno, Taito-ku, Tokyo!

The "GON Teriyaki Burger (French fries & drink set: 759 yen including tax)", which is finished with an original matured sauce, has become so popular that people line up and it is opening one after another all over the country.
Like the "GON Teriyaki Burger", the "Olive Chicken Burger (French fries and drink set: 759 yen including tax)", which is very popular among women, is a healthy dish made with carefully selected domestic chicken mixed with original spices and finished with olive oil. The juicy and crispy texture is a gem that can only be tasted at "Gong Burger".
In addition, we have adopted many dolce menus to make it easy to use during cafe time, and we have introduced bar sales at night to enhance the alcohol menu and a la carte other than hamburgers.
Commitment to the original quality of the ingredients, adopting a production process that manufactures in a central kitchen with a direct delivery contract from contracted producers directly from the farm, and develops a "unique route" hamburger at a reasonable price for a chain store hamburger "319 yen including tax". ing. Currently, we are developing stores in the Kansai, Shikoku, and Kanto areas one after another, and in August 2022, we plan to open new stores in Niigata, Hokkaido, and Okinawa.
The company aims to open 60 stores nationwide and 5 stores overseas by the end of the year.
http://gonburger.com