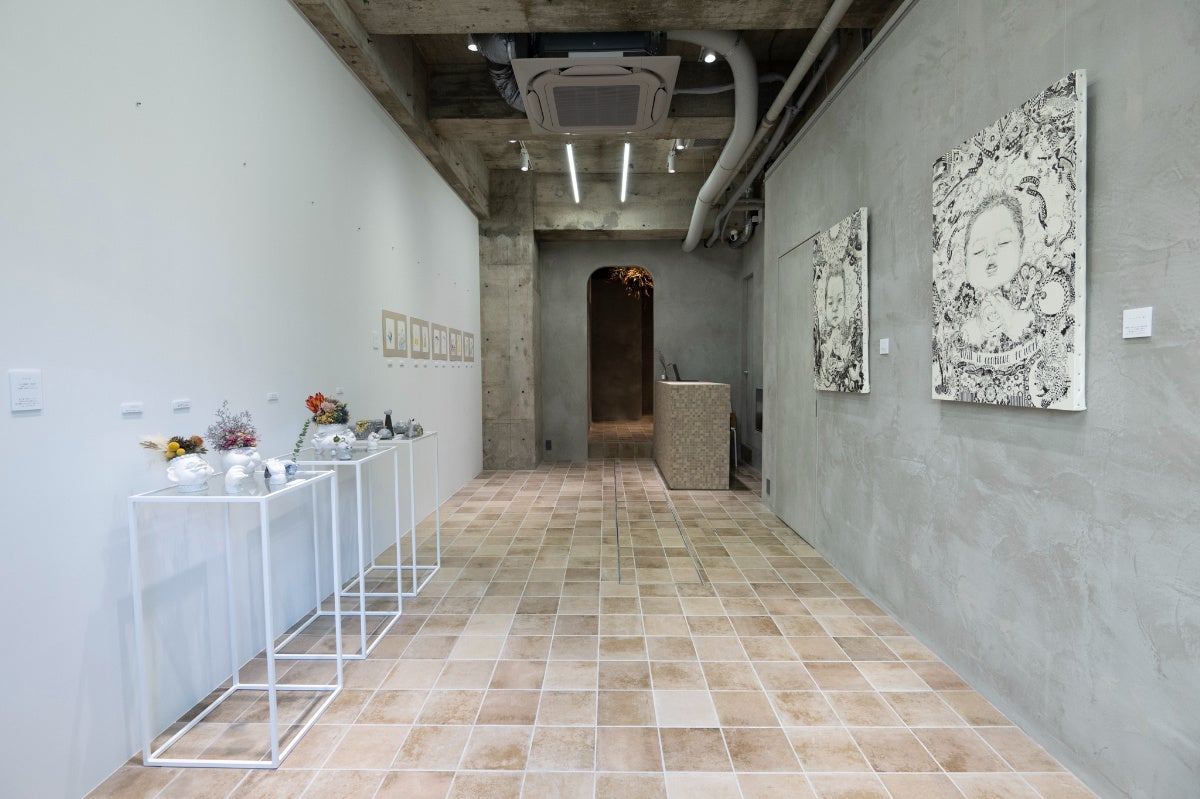 ~Forget the hustle and bustle of everyday life and wash away everything~
November 2022 The hair salon "grus" and the art gallery "marble gallery" opened as a new chill space in a 3-minute walk from Shin-Okachimachi Station (1-18-5 Kojima, Taito-ku, Kusama Building 1F).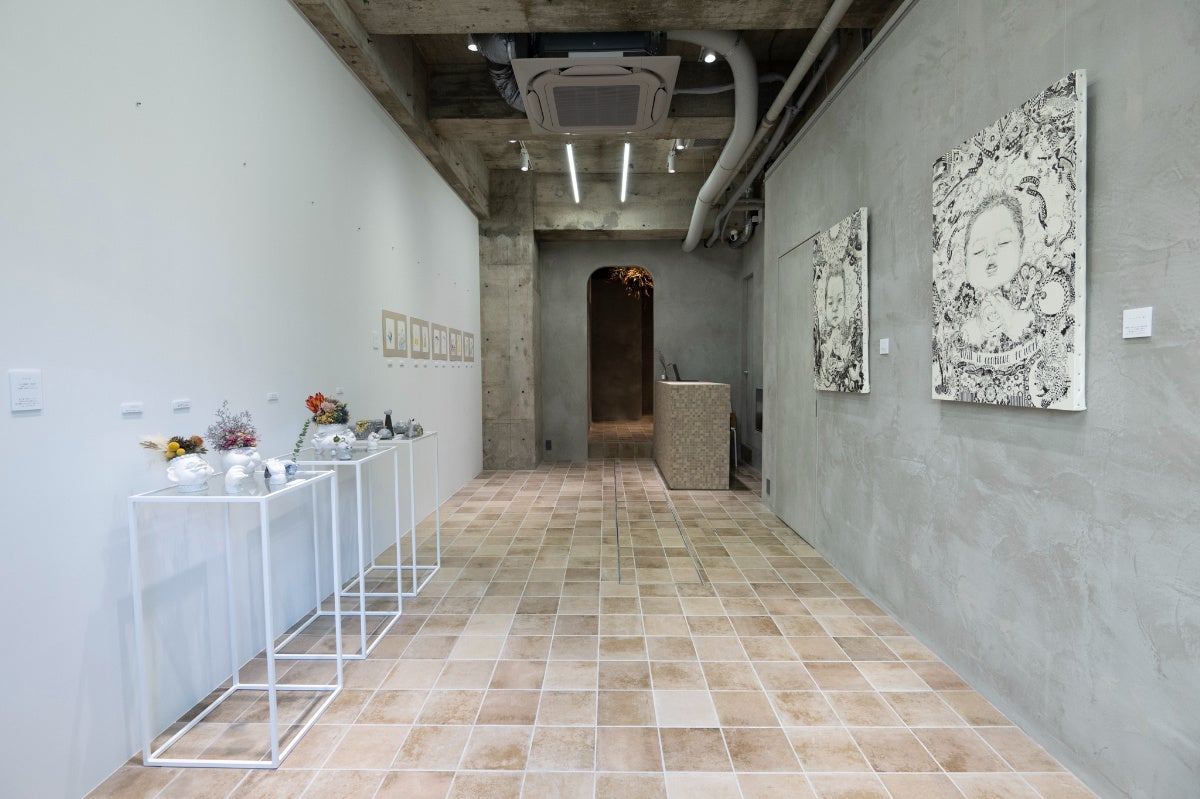 ▼ "grus" A beauty salon specializing in "relaxation of mind and body" in completely private rooms
Half of the beauty salon is an art gallery ( marble gallery https://marble-artgallery.com / ).
Customers who visit the store can appreciate the works of contemporary artists that change every month at the same time as entering the store.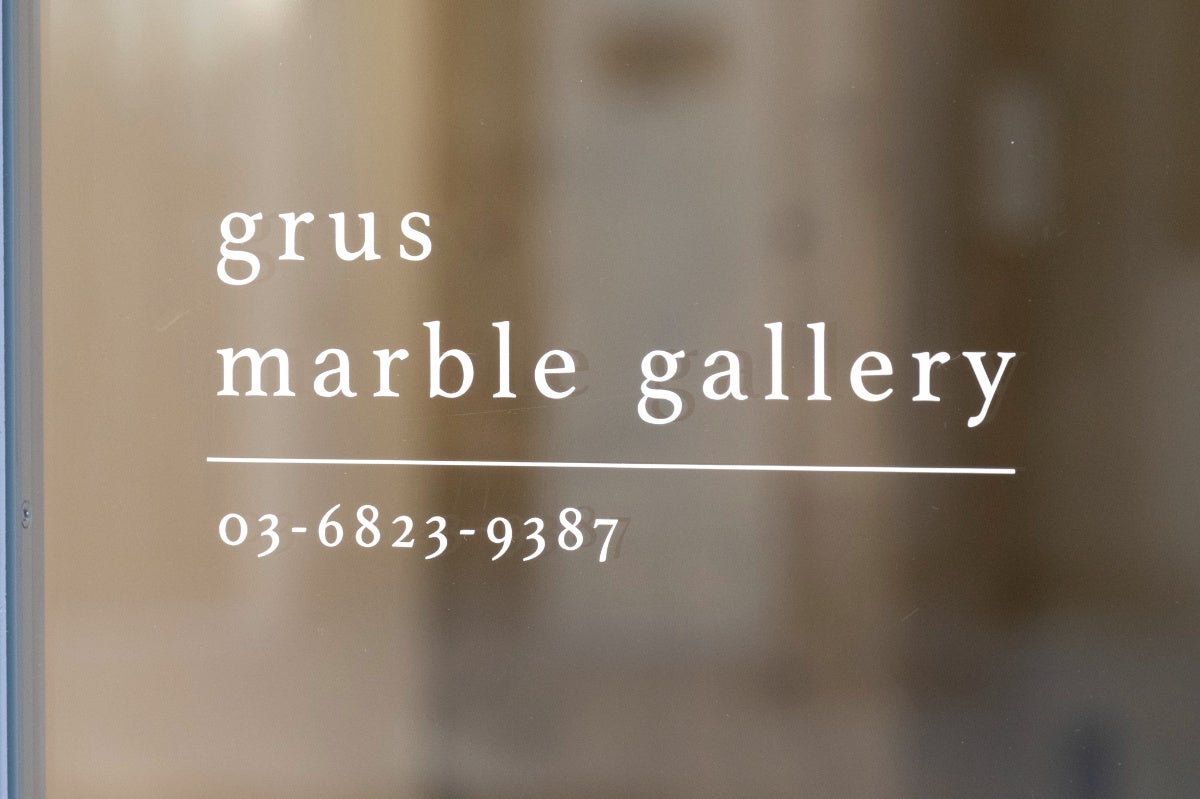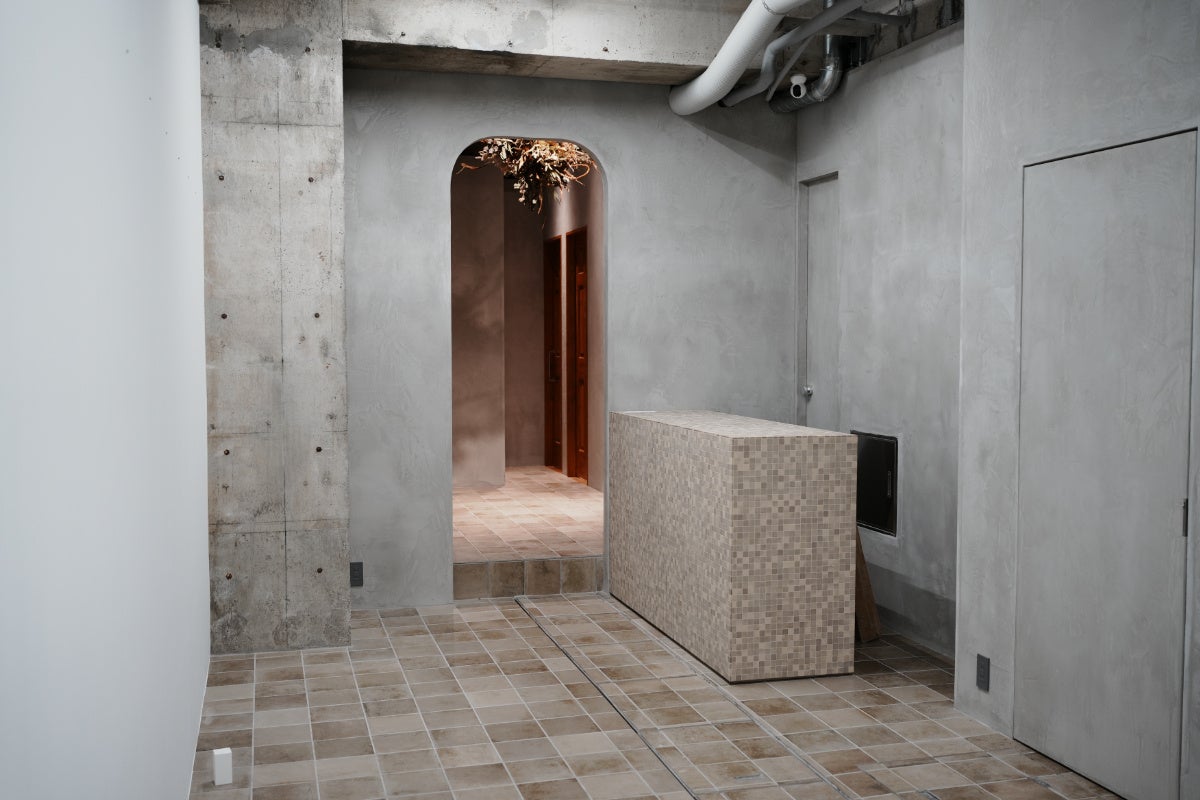 When you pass through the art space with a ceiling height of 3.7 meters, you will find three beauty salons in the back where every corner of "sound, light, materials, and equipment" has been thoroughly designed.
It is a completely private room prepared only for one customer, not a shared space with other customers.
A discerning space that pursues "genuine" and "safety"
There are three completely private beauty salons separated by solid walls instead of partitions on a site area that can normally accommodate 7 or more seats.
From entering the room to paying, all treatments can be completed in one seat, so you can spend your time with peace of mind without passing by an unspecified number of people.
In addition, all private rooms are equipped with the latest air purifiers and a ventilation system that replaces the air in about 15 seconds.
We will always welcome you in a safe, secure and clean environment.
---
---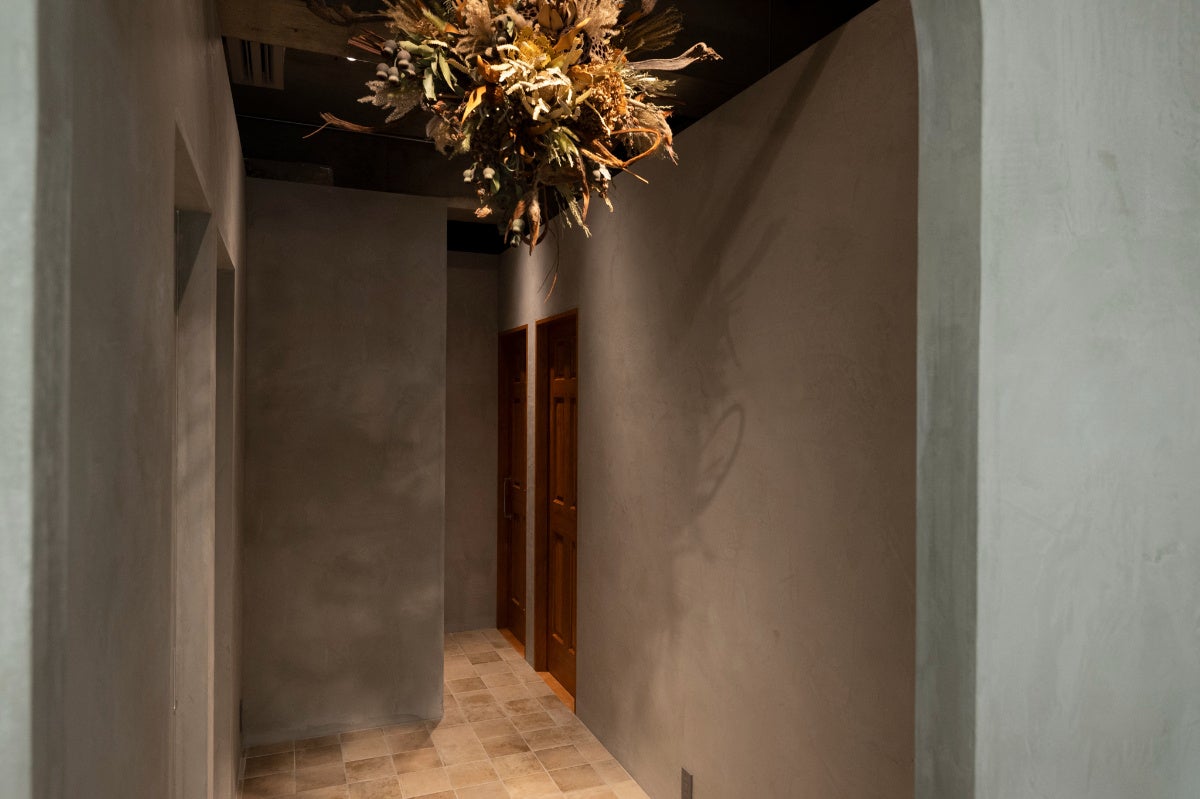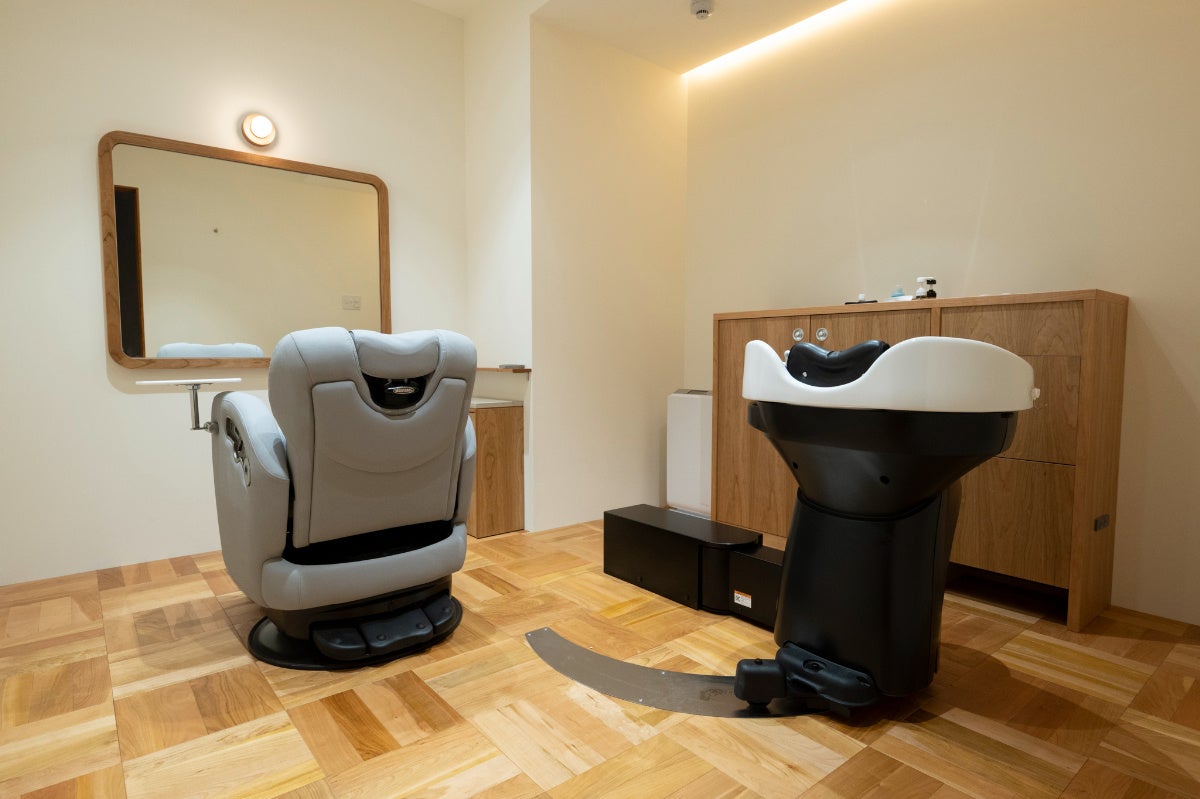 ▼ Hospitality that snuggles up to each customer
Just as there are no two people in the world who are the same, there are no two customers who have the same concerns about hair quality.
There are many cases, such as what you were born with, your daily life style, and your favorite taste.
Therefore, grus generously spends time on pre-treatment counseling and proposes the style that customers are most satisfied with. We will give you careful counseling by dividing it into "past, present and future", such as "past treatment history", "understanding the current hair and scalp condition", and "ideal future image".
In addition, since it is a private room, it is a space where you can feel free to talk about sensitive matters that you cannot usually discuss, or even small anxieties and worries.
For that reason, first-time customers may sometimes receive counseling for about 30 minutes.
▼ Salon menu
In the private room, you can experience not only the usual beauty salon menu (cut, color, treatment, perm, etc.), but also a "head bath" using a carbonated spring that pours warm water from the face line.
Because it is a private room, you can forget the hustle and bustle of everyday life and completely spend your time in the space, which is cut off from the surrounding environment.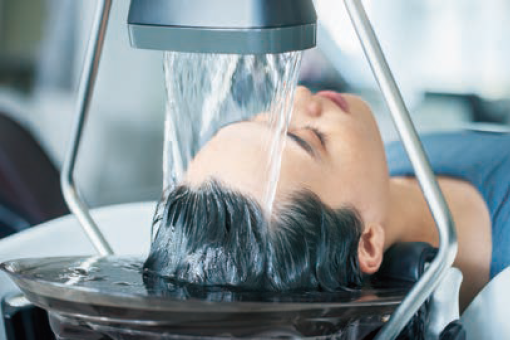 Soothing natural music, the scent of trees that faintly tickles your nose, indirect lighting that gives you a soft temperature, and the well-designed sound of water while soaking your neck and head in plenty of hot water.
Embark on a 5-minute tranquil journey that washes away everything you've never experienced before.
After 5 minutes of water flowing like a babbling river, the temperature of the whole body rises, and the comfortable feeling of liberation and the reset, lean mental environment reminds us of the kind of "preparation" that you feel when you are in a sauna. prize.
▼ Head bath spa
All menus include a head soaking spa (10 minutes total), but for customers who want a more relaxing effect, we offer 3 types of all-hand head soaking head spas.
Since we use carbonated springs, you can expect various effects such as cleaning the scalp, improving hair quality, promoting blood circulation, recovering from fatigue, making your skin beautiful, and relieving insomnia.
All 20 minutes "head soaking head spa Ume"
¥4950 (For single item menu, shampoo dry ¥1650 separately)
All 40 minutes "head soaking head spa bamboo"
¥7150 (In the case of single item menu, shampoo dry ¥1650 separately)
All 60 minutes "head soaking head spa Matsu"​
¥9900 (In case of single item menu, shampoo dry ¥1650 separately)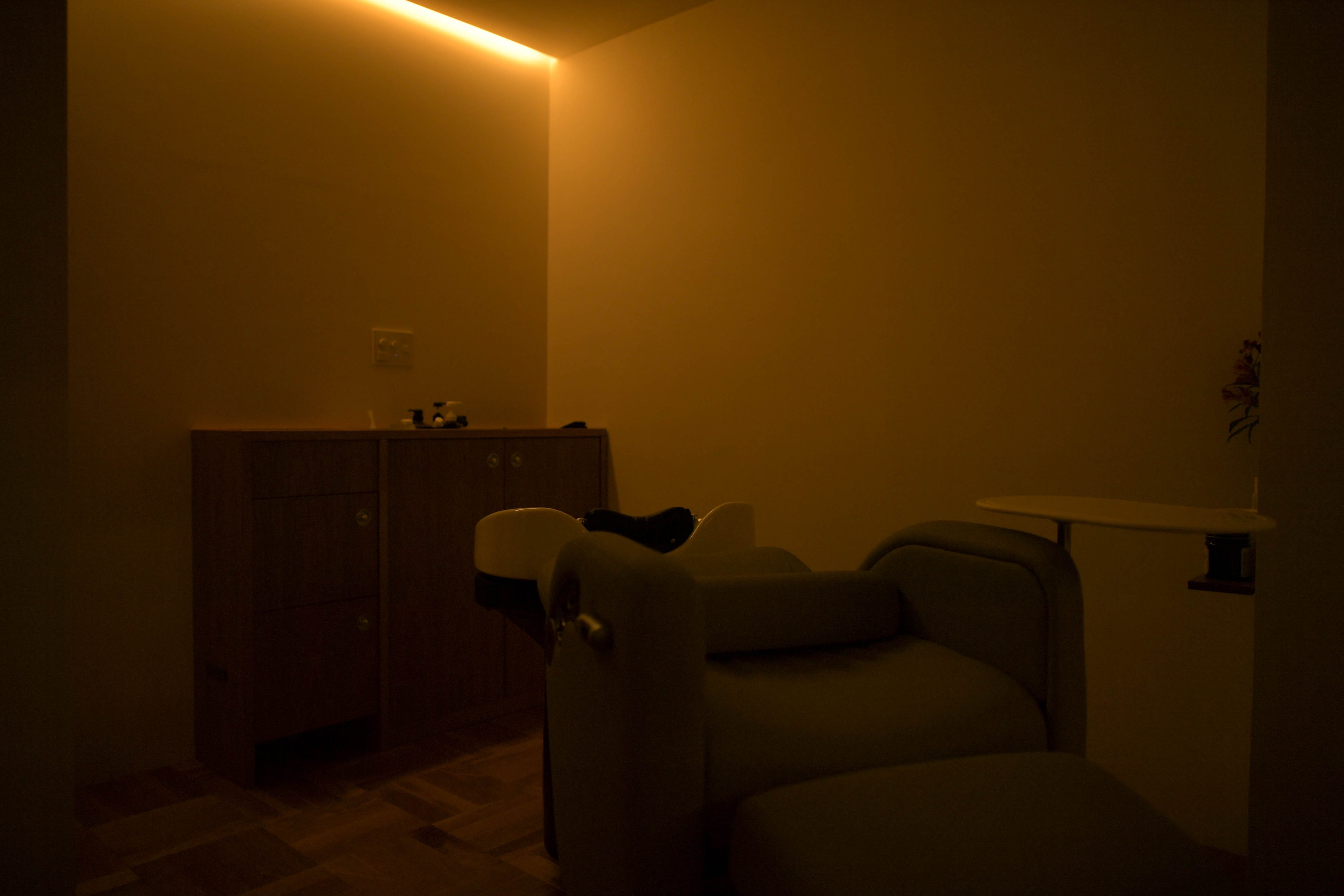 ▼ Other price list
In addition, standard original menus such as "honey color", "honey treatment", and "acid straight" are also very popular.
https://beauty.hotpepper.jp/slnH000620708/coupon/
*Coupons available for new customers only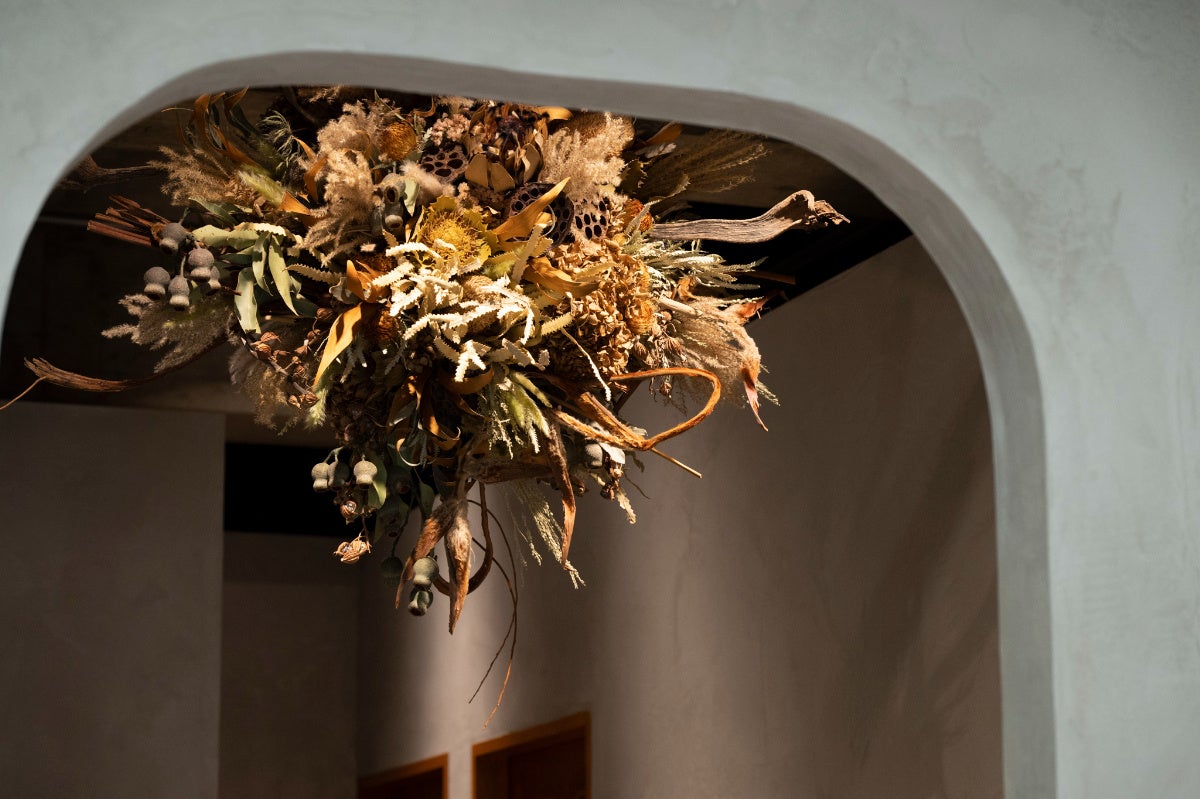 ▼ marble gallery Art gallery of the spirit of coexistence that creates new colors while preserving each color
"Newness" and "tradition" are mutually recognized and coexist.
An art gallery developed as one of the longtime dreams of the owner, who works as a beautician but also takes pictures and videos and directs works. I entrusted the name "marble gallery" to the theme of "coexistence" that he speaks every day.
Since the works are on the way to the beauty salon, it catches the attention of many people, and it is possible to approach those who are not aware of the artists and works on display. You can taste the freshness that the beauty salon changes every day.
Paintings, photographs, miscellaneous goods, calligraphy works, etc. will be exhibited regardless of genre.
Even customers who do not use the beauty salon can enter the gallery space free of charge.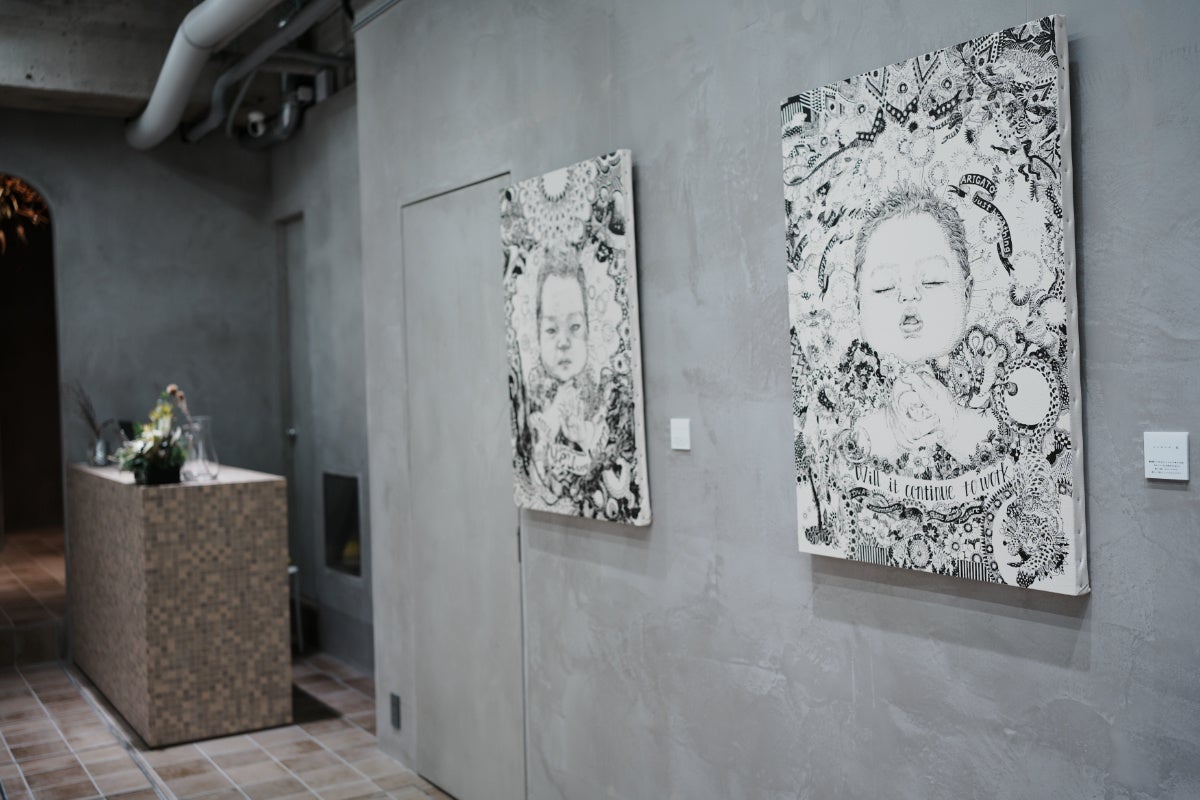 ▼ Located on the first floor of a building facing the street
The store entrance has a large glass door, which is one of our specialties.
You can clearly see that the works are on display from outside, and on sunny days, plenty of sunlight shines through.
At night, warm light bulbs reminiscent of the full moon illuminate the storefront, creating an eye-catching effect.
You can fully feel the energy of the work with your whole body in a space with a sense of openness.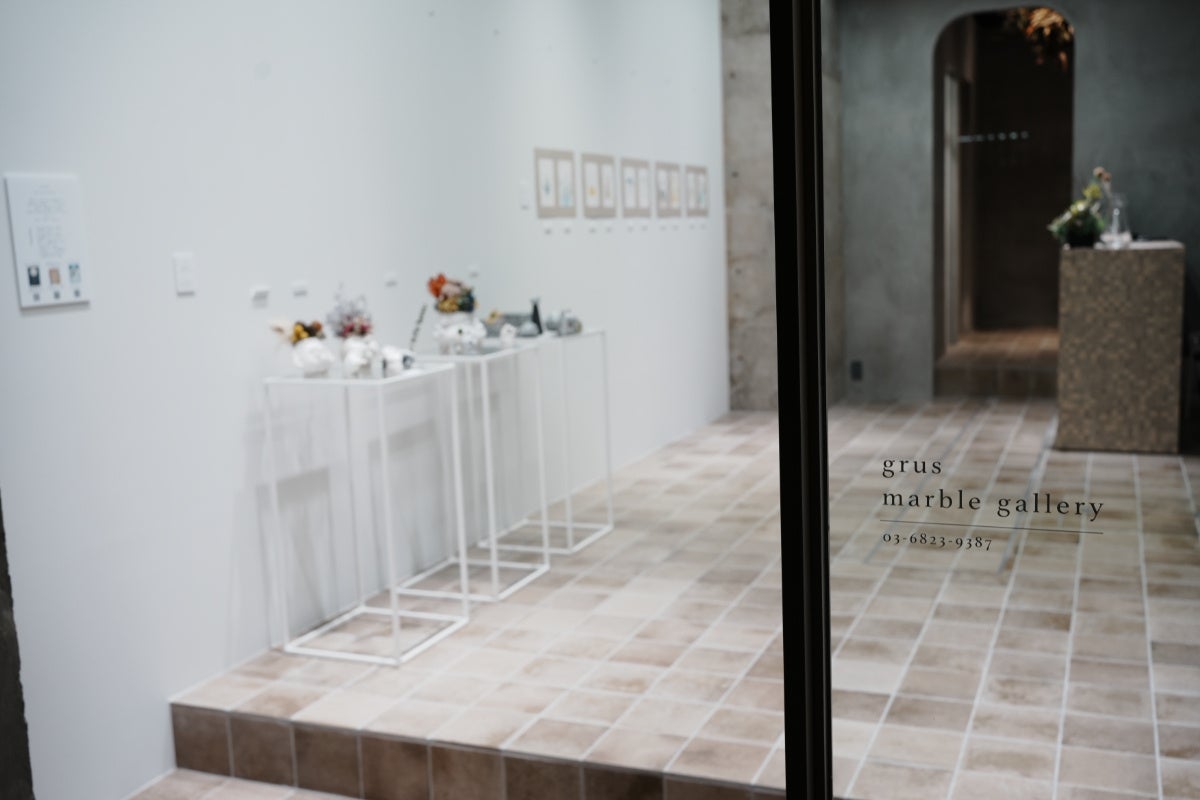 Anyone can exhibit for free until December 2022.
If you would like to exhibit, please contact us below.
■ Click here for artists who wish to exhibit in the gallery ↓
https://meetsgallery.jp/gallery/mamasaid/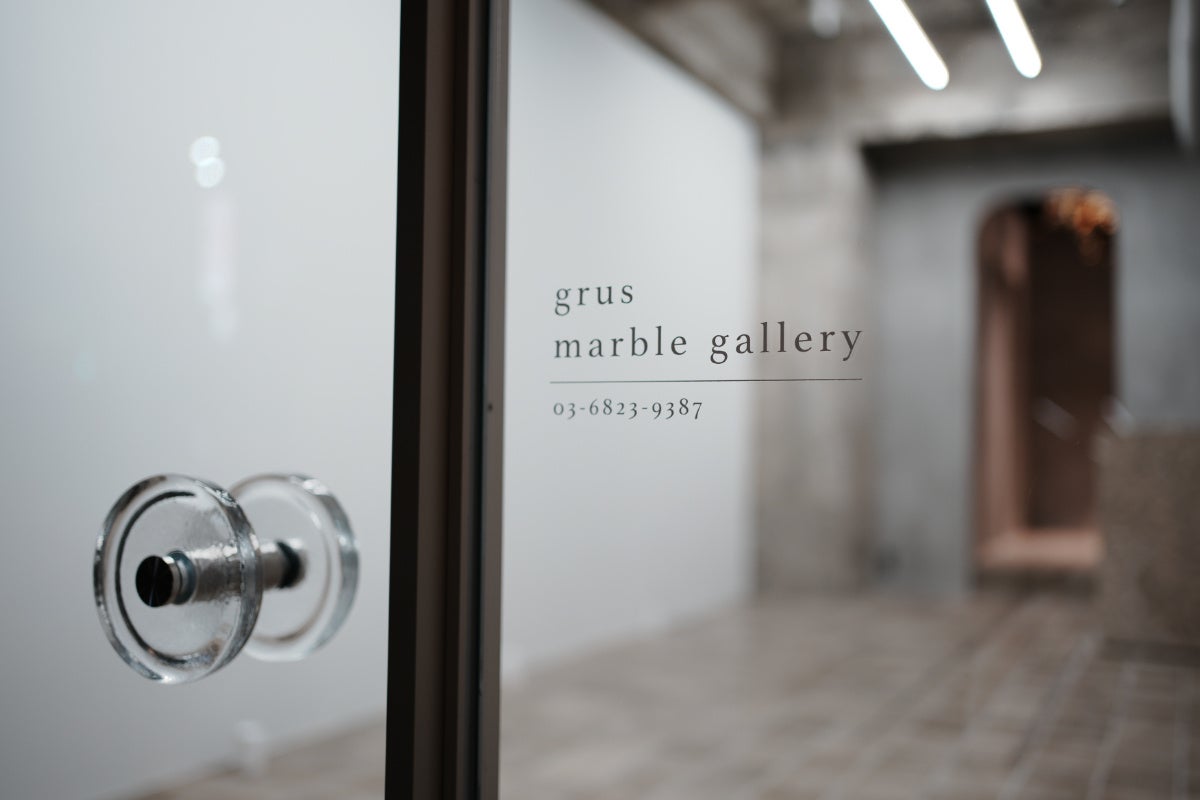 Not to mention a salon that has been around for 1000 years

It hasn't changed from 1000 years ago until now

Continuing to search for values ​​and the essence of things

Dear customers, people living in this town,

and working staff.

for everyone

May it exist as a comfortable place.
mama said Co., Ltd. Representative Director Kentaro Miyashita
▼recruit
https://nicoandniconail.com/recruit/