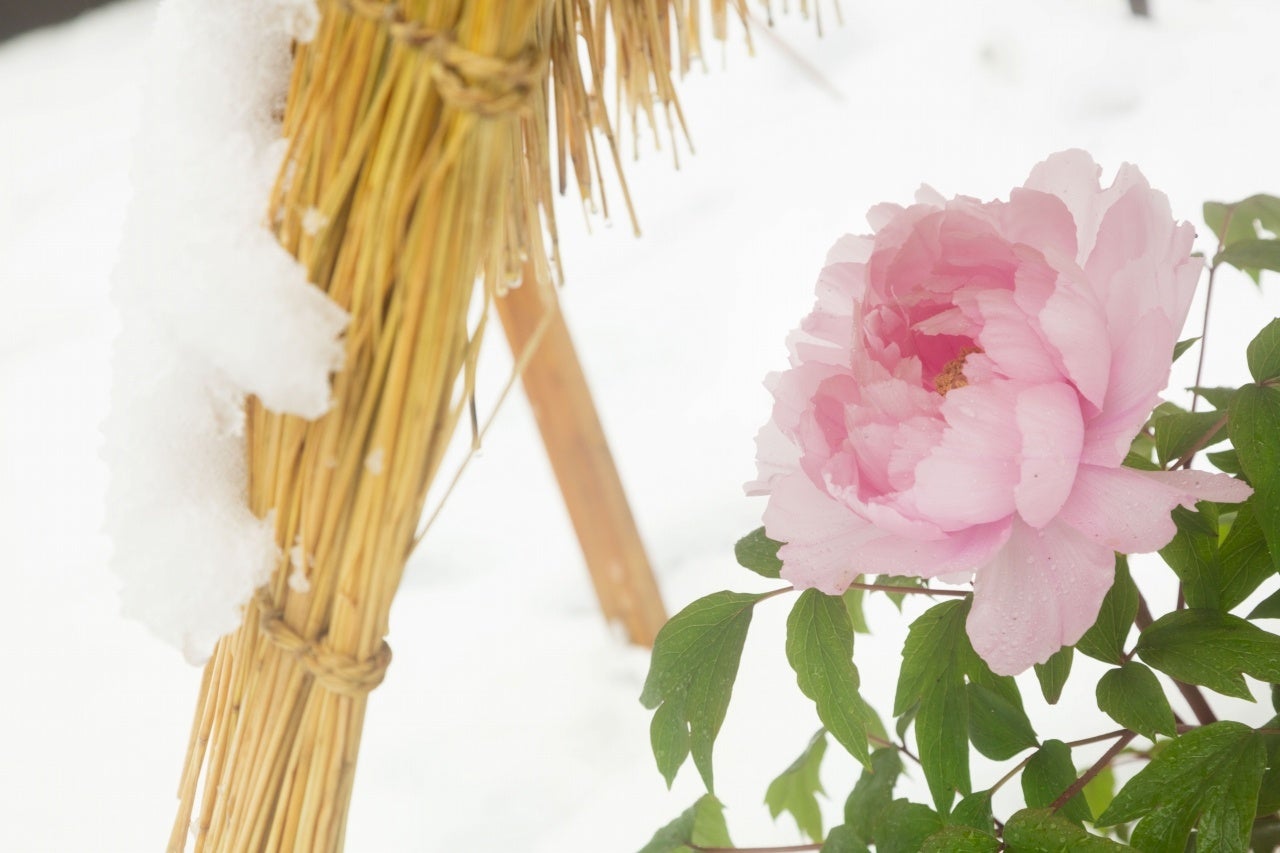 Winter peony and cold peony to beat the cold with "Warabocchi". More than 160 strains of about 40 varieties are on display at all times, one of the largest in the Kanto region.
At Ueno Toshogu Shrine (Ueno Park, Taito-ku, Tokyo), which was built as a shrine dedicated to Tokugawa Ieyasu, Tokugawa Yoshimune, and Tokugawa Yoshinobu, from January 1 (Sun) to February 23 (Thursday/holiday), 2023 In the meantime, about 160 peony trees will be open at all times, "Ueno Toshogu Winter Peony", which will add color to the authentic Edo architecture such as the shrine building and the five-storied pagoda.

*In our garden, we are taking measures such as regular disinfection of the garden and health management of employees as an effort to prevent the spread of new coronavirus infection. In order for all visitors to be able to enjoy the garden with peace of mind, we ask that visitors cooperate with disinfecting their hands and wearing a mask.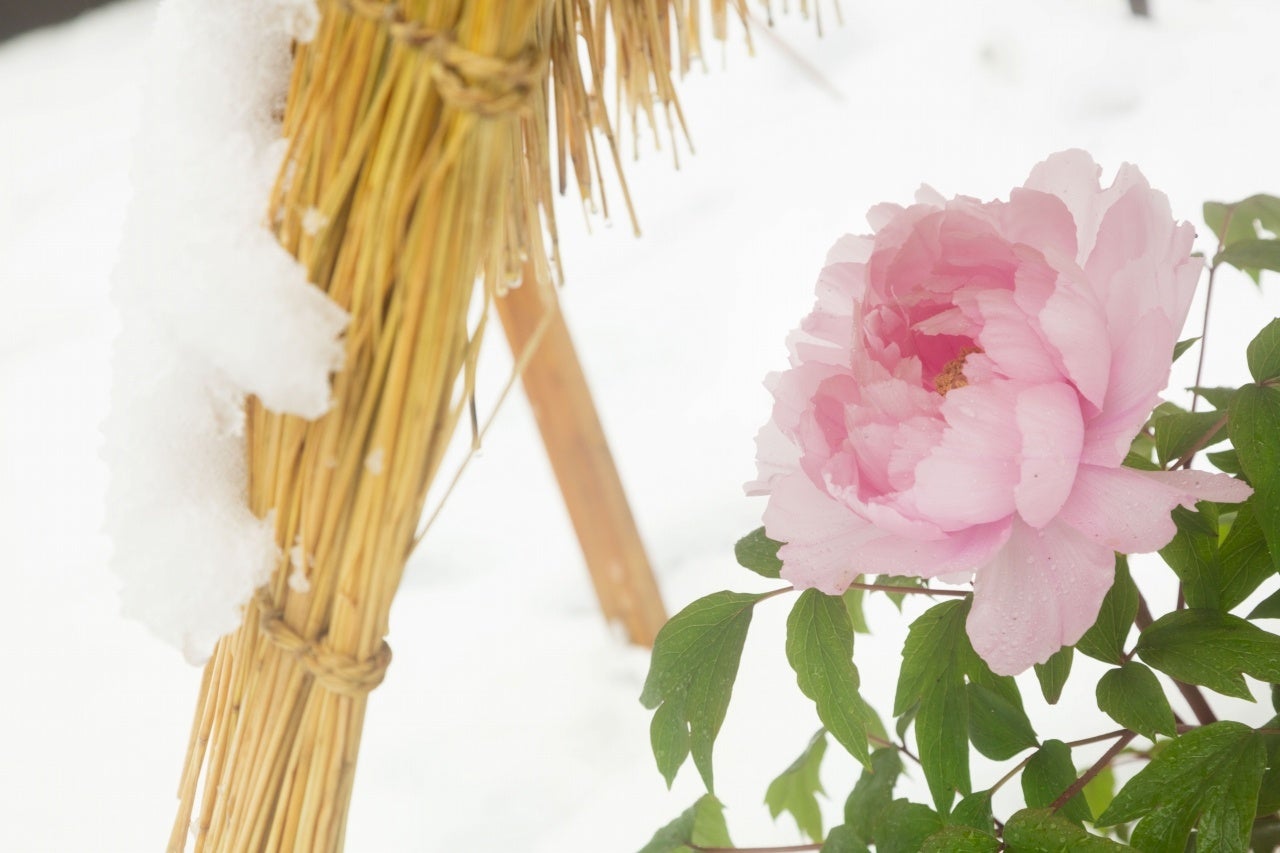 ■The largest in Kanto, displaying more than 160 stocks of about 40 varieties at all times
During the park's opening period, popular varieties such as Yachiyo Tsubaki, Shimanishiki, and Kokan, which suppress flowering in cold regions in spring and summer and regulate the temperature in autumn to bloom in winter, as well as Togawa More than 160 strains of about 40 varieties will be exhibited, including cold peonies such as "Kan" and "Shooting star", which are extremely difficult to bloom with a flowering rate of less than 20%.
The area around the entrance is decorated in the style of traditional Japanese festivals, and you can enjoy different tastes depending on the time of year you visit.

---
---
​
​
​
■ Beat the cold by being wrapped in a "warabocchi" (straw enclosure)
In order to protect it from the harsh winter environment, the winter peonies are wrapped in "warabotchi".
"Warabocchi" has various shapes and ways of tying depending on the region, but since the time of the garden's opening, we have been pleasing the eyes of those who see it with a man's knot using a rough rope and a decorative knot that imitates flowers such as plums.
■Enjoy authentic Edo architecture, including the "Kyu Kan'eiji Five-storied Pagoda"
From the garden, you can see the five-storied pagoda of the former Kaneiji Temple and the stone lanterns lining the approach to Toshogu Shrine, and together with the dry landscape Japanese garden, you can see the peony trees in an Edo atmosphere that you cannot experience anywhere else.
In addition, when it snows, it has a special charm, and the dignified appearance of the peony standing in the snow that falls quietly and piling up attracts the eyes of the viewer.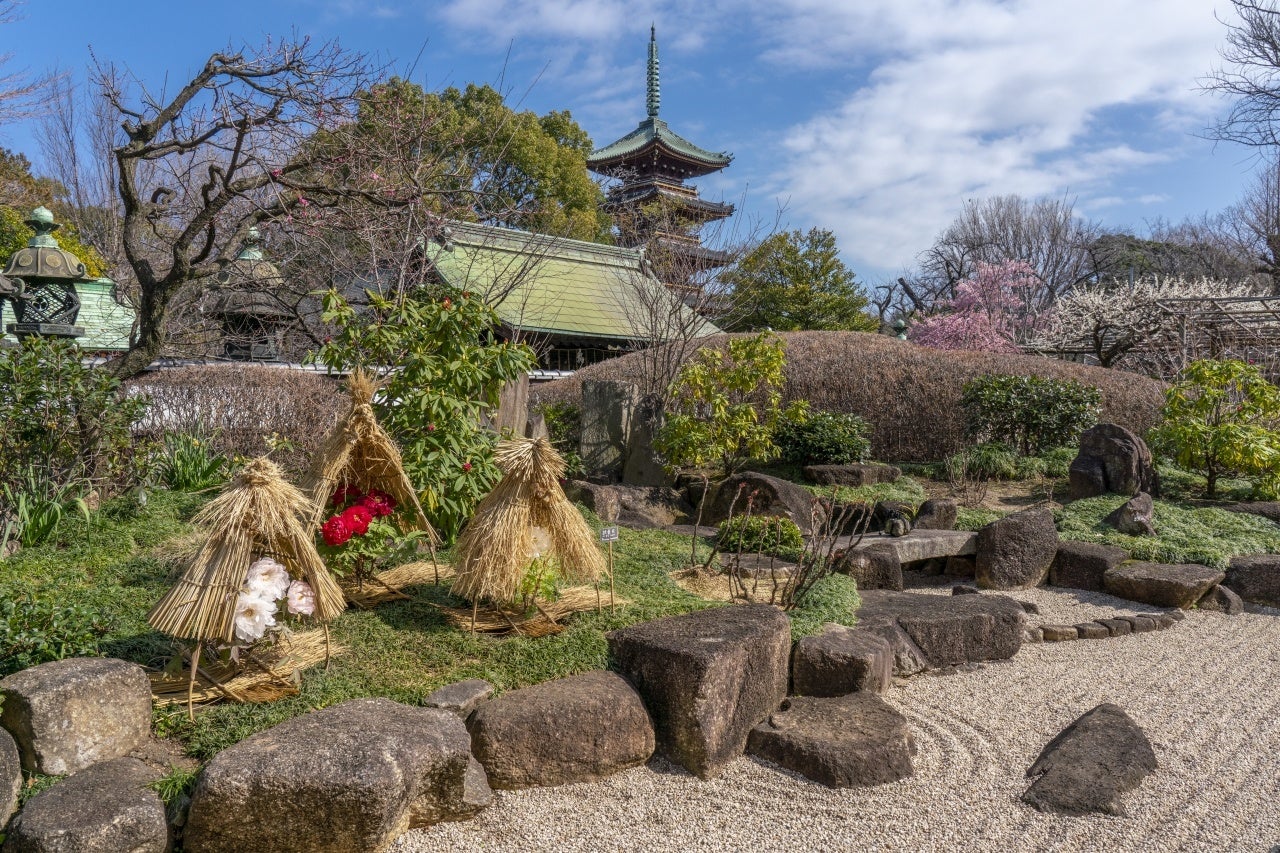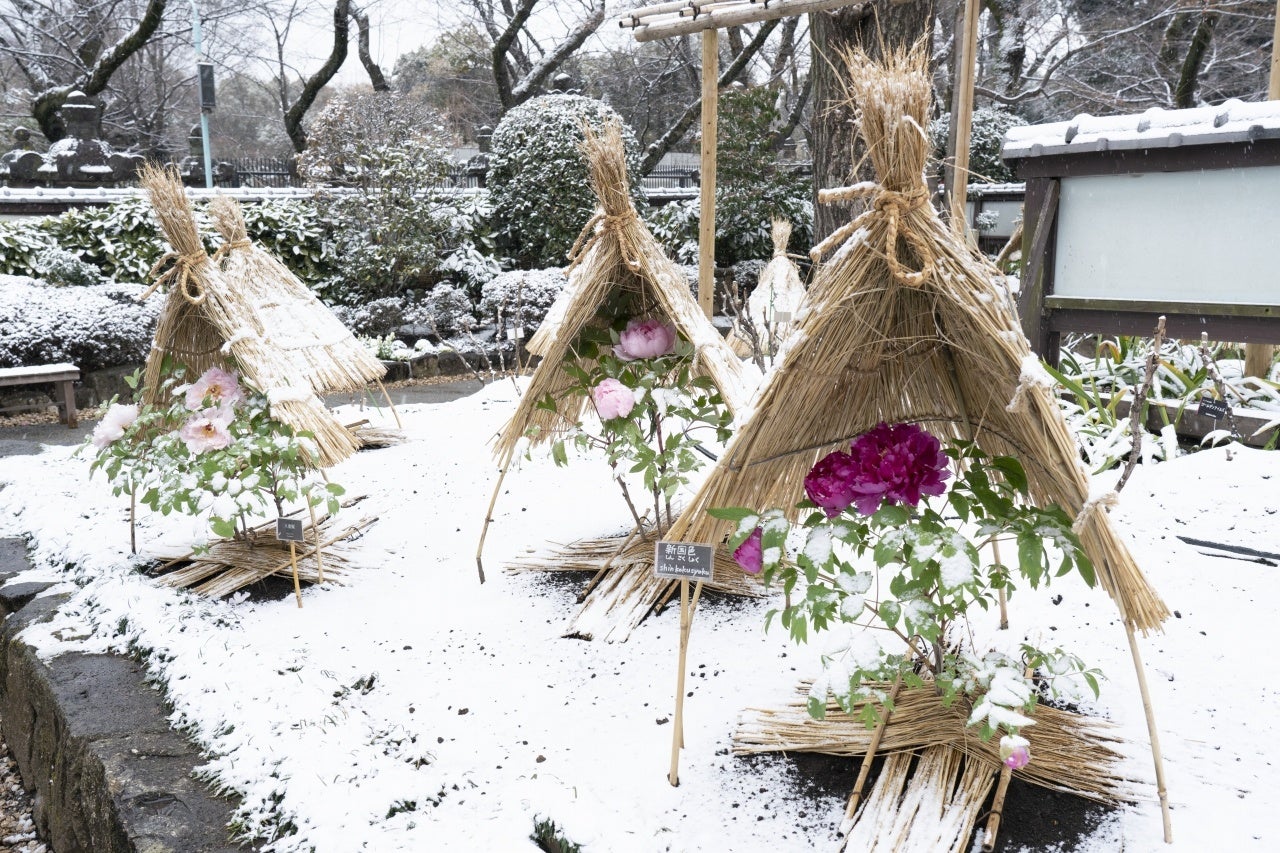 ■You can enjoy different flowers and trees depending on the season, such as Japanese allspice, Japanese apricot and fukujusou.
From the beginning of January, winter sweets and early-blooming plums, and from around the beginning of February, various flowers and trees in the park, such as Fukujusou and Witch hazel, are in full bloom, adding brilliance to the garden with peonies.

Peony seedling and dahlia bulb spot sale
1/7 (Sat), 1/8 (Sun), 1/21 (Sat), 1/22 (Sun), 2/4 (Sat), 2/5 (Sun), 2/18 (Sat), 2 On /19 (Sun), spring-blooming peony seedlings and dahlia bulbs will be on sale for a limited time.
[Overview of Ueno Toshogu Winter Peonies]
Name: The 41st Ueno Toshogu Winter Peony
Opening period: Sunday, January 1, 2023 to Thursday, February 23, 2023 *Open every day during the period
Garden opening hours: 9:30-16:30 (admission deadline)
Entrance fee: Adults (Junior high school students and older) 1,000 yen, Groups (15 or more) 800 yen, Exhibition ticket 2,500 yen, Elementary school students and younger free
Address: 9-88 Ueno Park, Taito-ku, Tokyo 110-0007
TEL: 03-3822-3575 (peony garden)
Access: 5-minute walk from JR Ueno Station Park Exit
5 minutes walk from Keisei Electric Railway Keisei Ueno Station Ikenohata Exit
10-minute walk from Tokyo Metro Nezu Station Exit 2
Official website: https://uenobotanen.com/
Official Instagram:https://www.instagram.com/utbotanen_official/