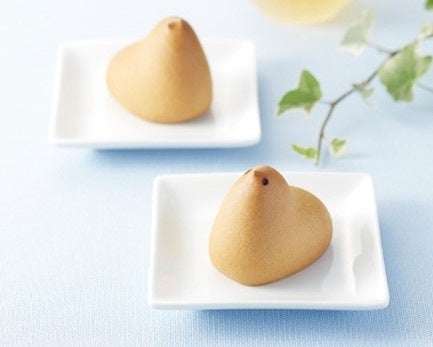 April 26th (Wednesday) to May 2nd (Tuesday), 2023 Matsuzakaya Ueno Store B1F/1F Hoppe Town Event Space
At Hoppe Town, the food floor of the Matsuzakaya Ueno store, events are being held at popular shops every week. From April 26th (Wednesday), sweets will be available as souvenirs perfect for Golden Week, when you have more chances to meet people! Manju with a cute chick shape from 〈Tokyo Hiyoko〉, soft warabimochi from 〈Kanmidokoro Kamakura〉, and 〈Taneya〉's representative confection "Fukumi Tenpyo" will open for a limited time. In addition, there is also a bento box where you can enjoy the special taste! Introducing the 6 seasonal gourmet brands of the Matsuzakaya Ueno store.
A cute chick-shaped manju with smooth and mildly sweet yellow bean paste wrapped in a moist, fragrant skin.
<Tokyo Hiyoko> Famous confectionery Hiyoko (7 pieces) 1,161 yen / 1st floor Oedo Shinmachi event space
Warabi mochi with a chewy texture and a smooth texture that melts in the mouth, made by adding Kamakura's secret recipe to domestic warabi powder.
<Sweetness Kamakura> Kamakura warabimochi with homemade black honey (5 pieces) 900 yen, (10 pieces) 1,600 yen / 1st floor Oedo Shinmachi event space

*Until 5/9 (Tue.)
Representative confectionery of Taneya Shoden. A hand-made monaka made with glutinous rice from Omi, a rice-growing region, with sweet bean paste sandwiched between fragrant monaka seeds.
<Taneya> Fukumi Tempei (6 pieces) 1,274 yen / 1st floor Japanese and Western confectionery event space

*Until 5/23 (Tue.)
"Fukumori Noriben" is a combination of "good for the body" and "delicious", made with specially cultivated Tsuyahime rice and seaweed from Ariake.
<Fukumori> Fukumori Special Yamagata Nori Bento [Top] (1 meal) 980 yen / Basement 1F Hoppe Town Event Hall

*From 4/29 (Sat/Holiday) to 5/8 (Mon)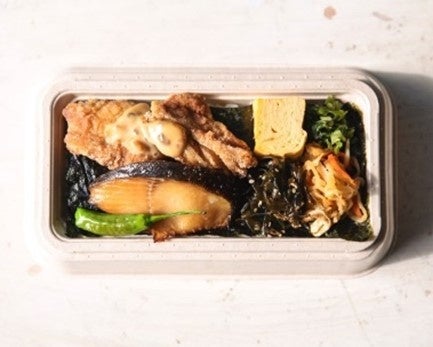 A soul food of Towada, Aomori, where onions and beef ribs are grilled in a soy sauce-based sweet and spicy wine sauce that uses plenty of Aomori apples and garlic.
<Aomori Tamashii> Towada barayaki set (1 fold) 1,296 yen / B1F Hoppe Town Event Hall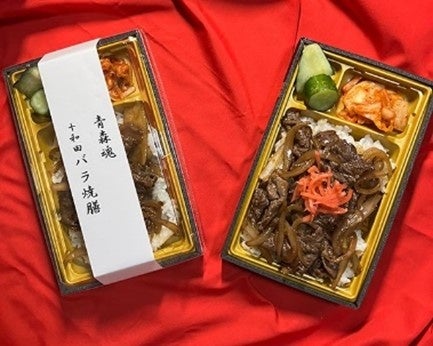 Maguro sushi, which uses tuna grown in the blessings of nature, is attractive in both nigiri and rolls.
<Kantaya> Tuna sushi (1 meal) 2,160 yen / B1F Hoppe Town Event Hall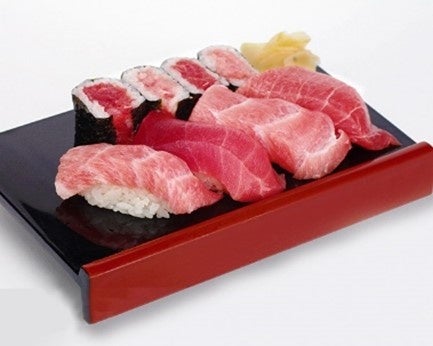 *All prices include tax.
[Hoppe Town Event Information] https://www.matsuzakaya.co.jp/ueno/topics/230102_11831.html