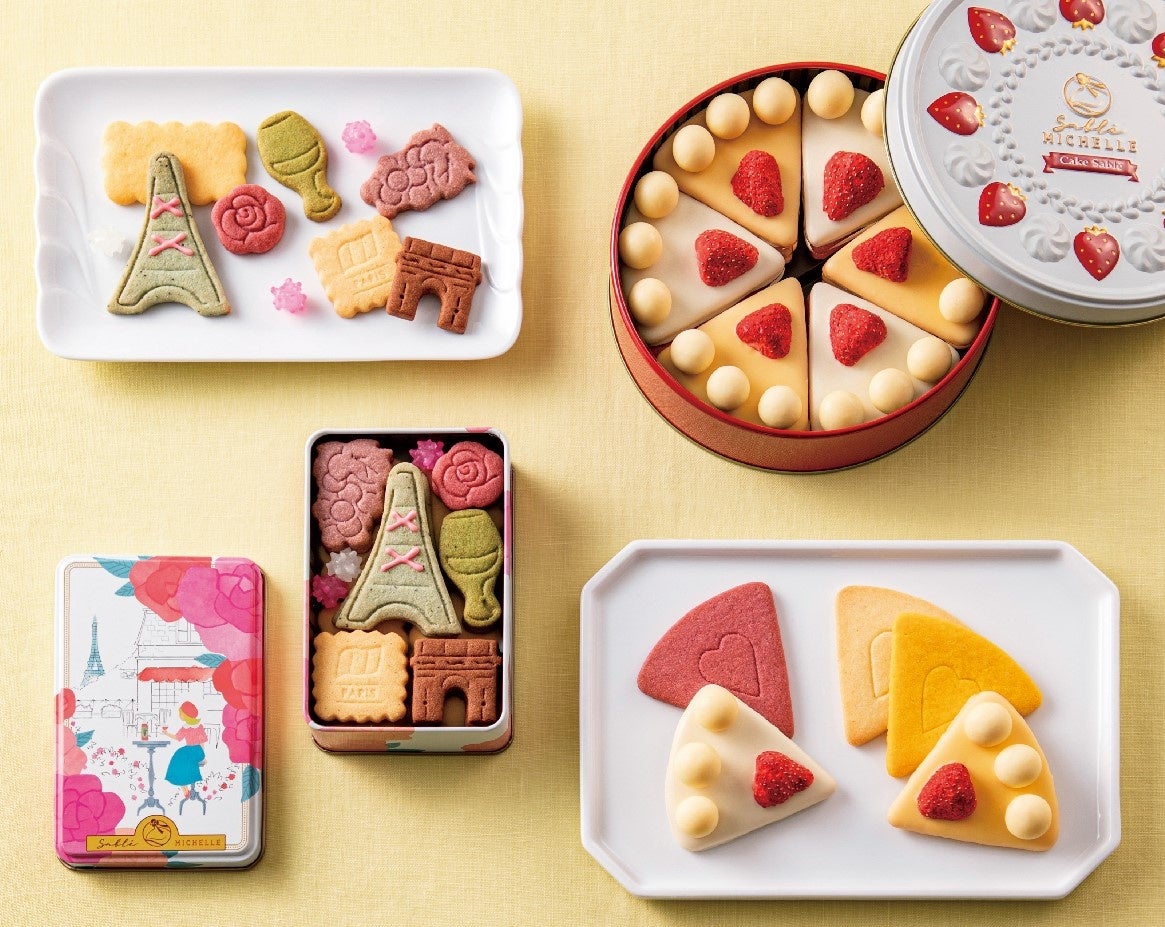 https://www.daimaru-matsuzakaya.jp/ochugen
At Daimaru and Matsuzakaya stores, we will start accepting orders for mid-year gift gifts at stores from Thursday, June 1st. In addition, the Daimaru Matsuzakaya online store will start accepting orders from 14:00 on Tuesday, May 9 (excluding some products).
Assuming that carefully selected consumption will become more active, strengthen "sweets with inevitable queues" and "superb gourmet"
Since 2020, there have been many restrictions such as restrictions on going out and restrictions on movement. This summer, we expect consumer spending to be even more active than last year. We have prepared In addition, in recent years, consumption activities according to the times, such as revenge consumption and frugal consumption, have become apparent. From now on, we believe that new lifestyles will permeate new values, and that the movement toward "selective consumption," a consumption style that finds each value, will become stronger. In anticipation of further activation of consumption behavior, we have increased the number of products we have ordered, including "luxury sweets" , "the taste of that restaurant chef who is known to those in the know" , and "local gourmet foods nationwide". We will increase sales by 3.0% year-on-year and strengthen sales.
We will introduce products that are unique to this year based on three points.
●Point.1 Sweets shop with queue
●Point.2 High-end gourmet food at famous restaurants
●Point.3 Sustainable initiatives
Point.1 Sweets shops with queues
We have a wide variety of sweets that are gorgeous and delicious. [Sales start at 10:00 on Thursday, June 1]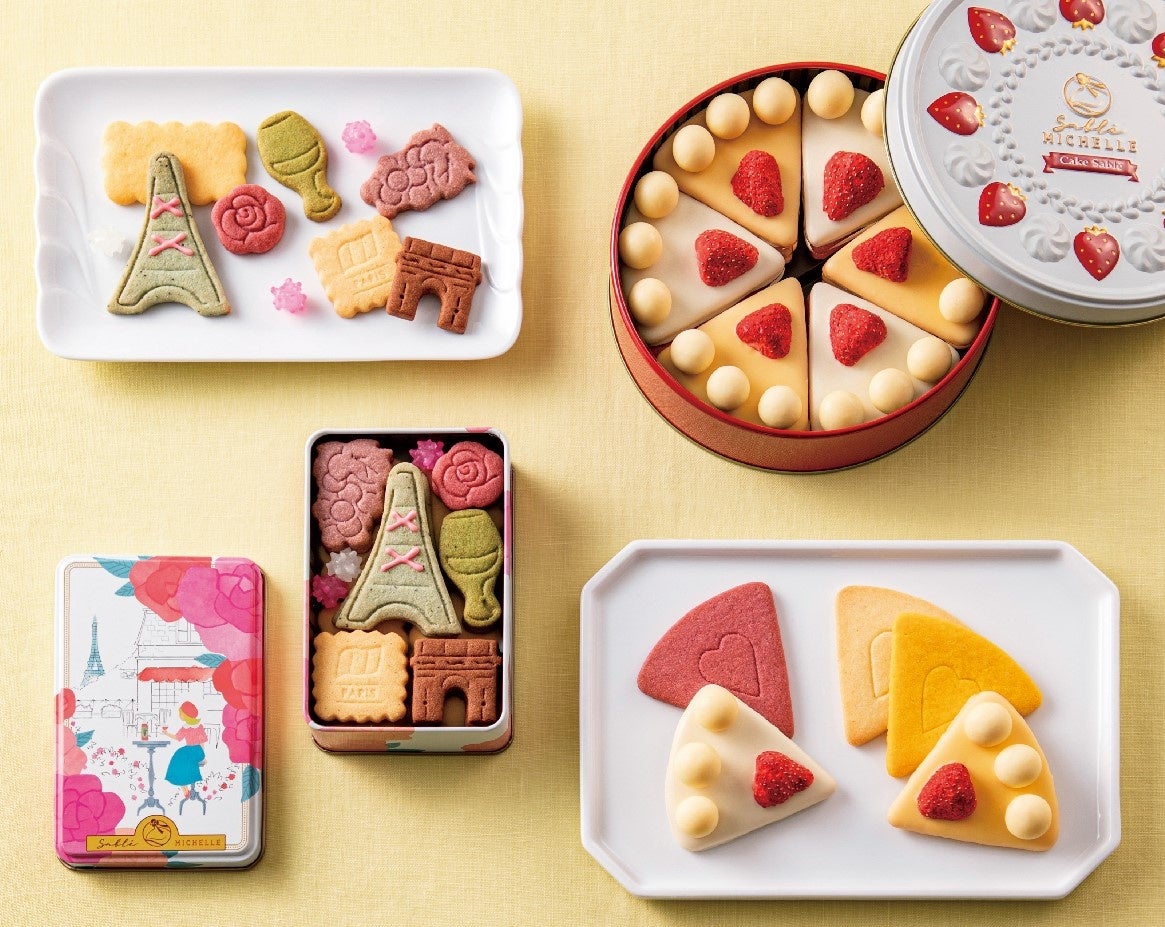 Express your travel memories with crispy sables.
<Sable Michelle> Canned voyage sable and cake sable canned assortment tax-included 4,860 yen
(Daimaru/Matsuzakaya mid-year gift media "Summer gift" article)
A view of the world inspired by the beautiful flowers and scenery that Michel, who travels around the world, encountered. "Voyage Sable Paris" is packed with sables that represent famous places in the city of art, and "Cake Sable" is coated with chocolate and topped with freeze-dried strawberries like shortcake. You can enjoy the crispy and light texture unique to a sable specialty store.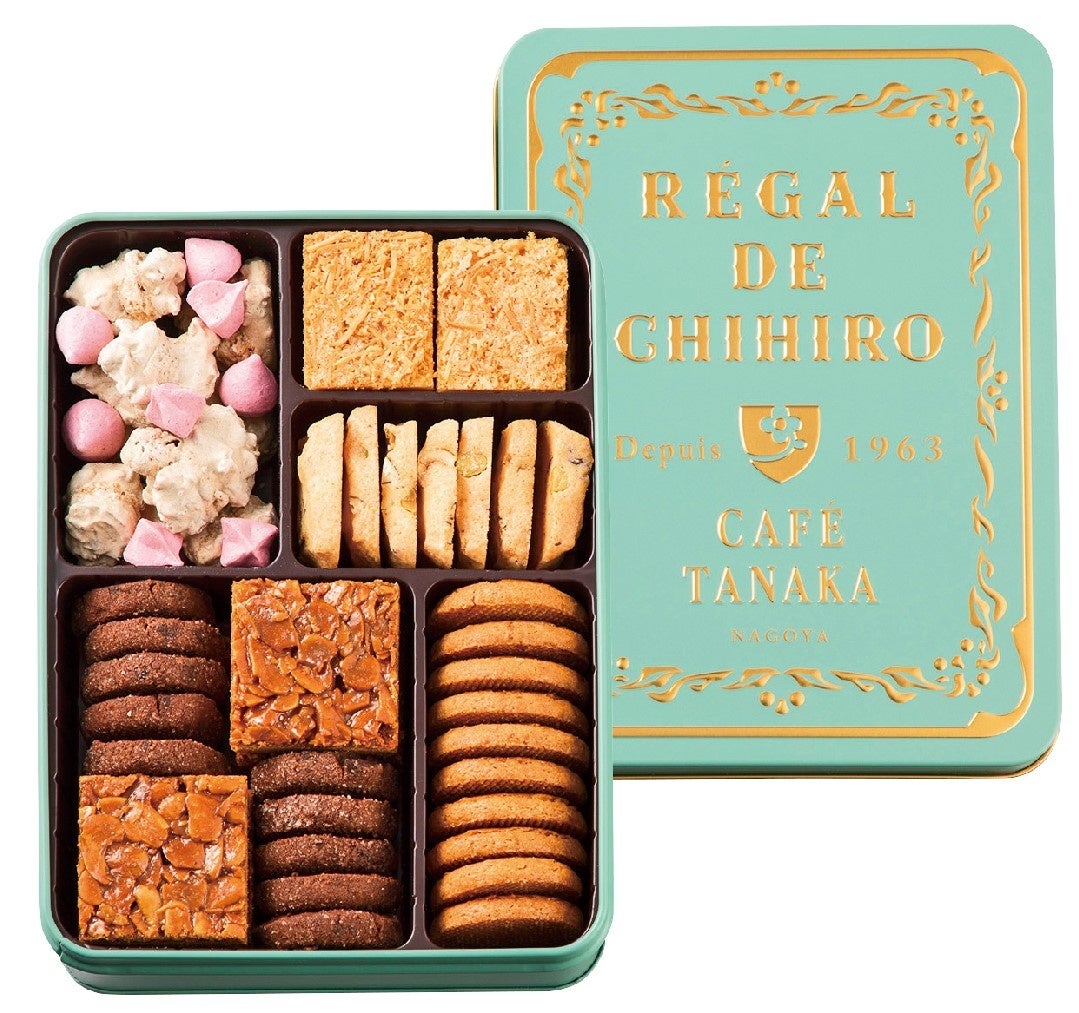 The elegance of French training that attracts fans.
<Cafe Tanaka> Regal de Chihiro Sucre Can
5,211 yen including tax
(Daimaru/Matsuzakaya mid-year gift media "Summer gift" article)
[Daimaru Matsuzakaya online store limited sale]
Chihiro Tanaka, a chef patissier, creates elegant sweets with the skill and esprit cultivated in France. He visited production areas in Japan and overseas, and in 2019 opened his own cacao farm on Sao Tome Island in the Gulf of Guinea, Africa. An assortment of baked sweets made with recipes that bring out the individuality of the ingredients.
A rich but melt-in-your-mouth cheesecake from Tokyo.
<Mr. CHEESECAKE> Mr. CHEESECAKE with Box
5,736 yen including tax
---
---
(Daimaru/Matsuzakaya mid-year gift media "Summer gift" article)
The upper part is firmly baked, and the lower part expresses the smoothness of rare cheesecake. The unique texture, made possible by a method that does not use wheat flour, allows you to enjoy the taste and aroma that change depending on whether it is frozen, partially thawed, or fully thawed.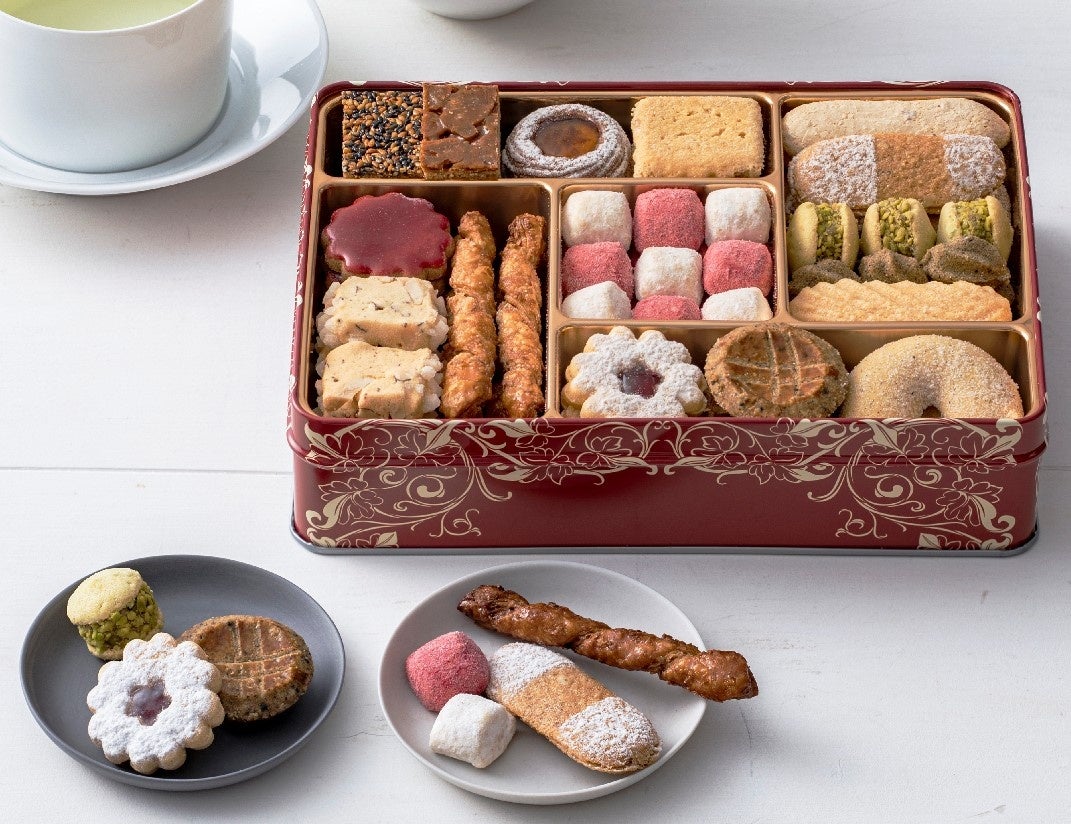 The fun of choosing, the gorgeousness, and the feeling of being rewarded.
<Atelier Ukai> 5,550 yen including tax
(Daimaru/Matsuzakaya Mid-year gift media "GOHOUBI" publication)
[Daimaru Matsuzakaya online store limited sale]
The cookie jewelry box, which is delivered by refrigerated delivery to maintain its freshness, is gorgeous and cheers the moment you open the lid. Homemade jam, gianduja nuts, and high-quality domestically produced butter are flavored, and the box is carefully packed with deliciousness.
Point 2. Fine dining at famous restaurants
Specially ordered with carefully selected ingredients and seasonal tastes that are the pride of well-established and long-established stores.
Among them, we will introduce the Daimaru Matsuzakaya limited menu supervised by the chef of the well-known store.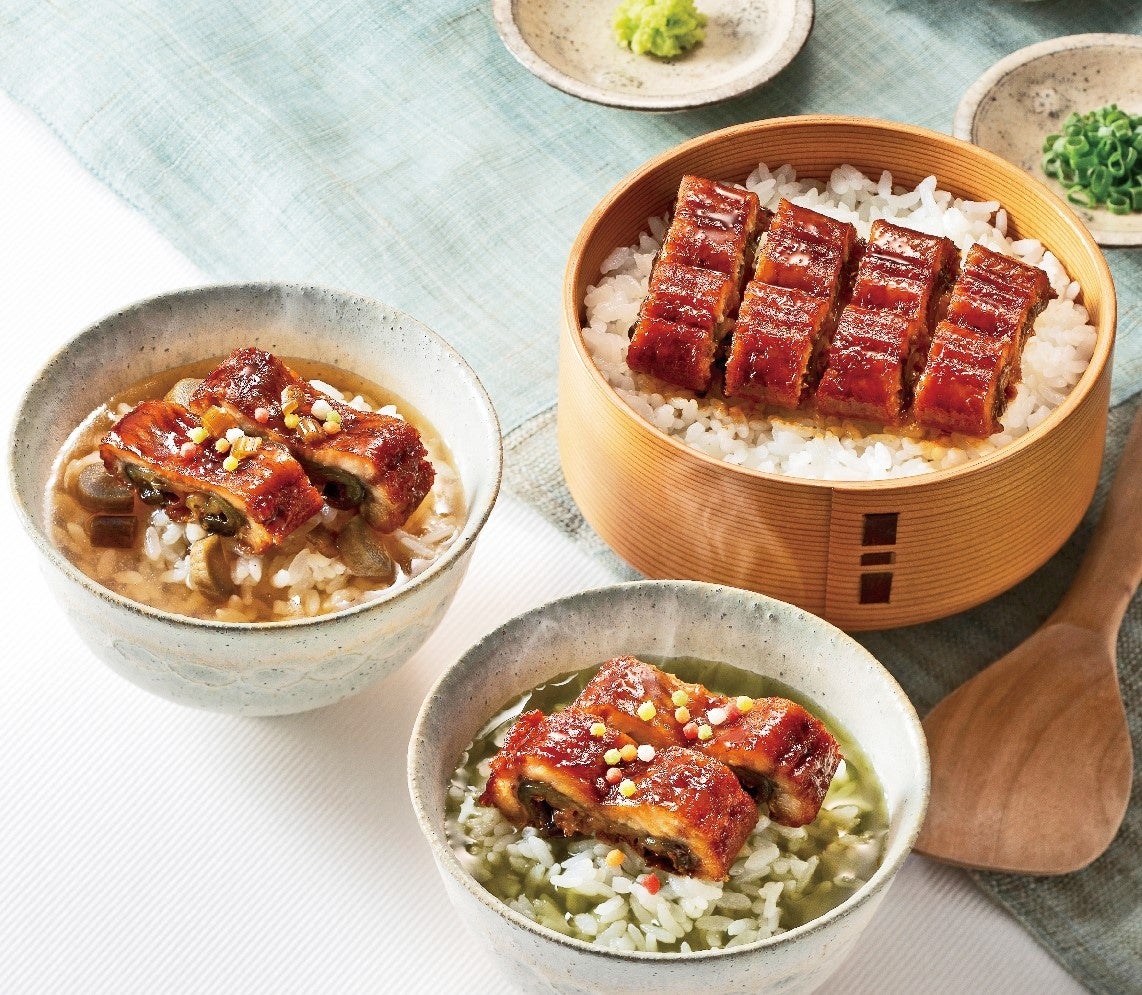 Hitsumabushi is recommended to be served with soup from the beginning.
<Suzunari x Rakan> Set of 2 kinds of eel hitsumabushi to enjoy with a special dashi soup made by a Japanese chef 10,800 yen including tax
(Daimaru/Matsuzakaya mid-year gift media "Summer gift" article)
2A hitsumabushi set to fully enjoy the soup made by a very popular restaurant. From the Japanese restaurant <Suzunari> in Arakicho, Tokyo, a new concept soup that combines high-quality bonito stock and beef soup. Izu Shuzenji's creative cuisine, <Rakan>, uses a blend of high-quality bonito stock and matcha green tea to create a fragrant finish.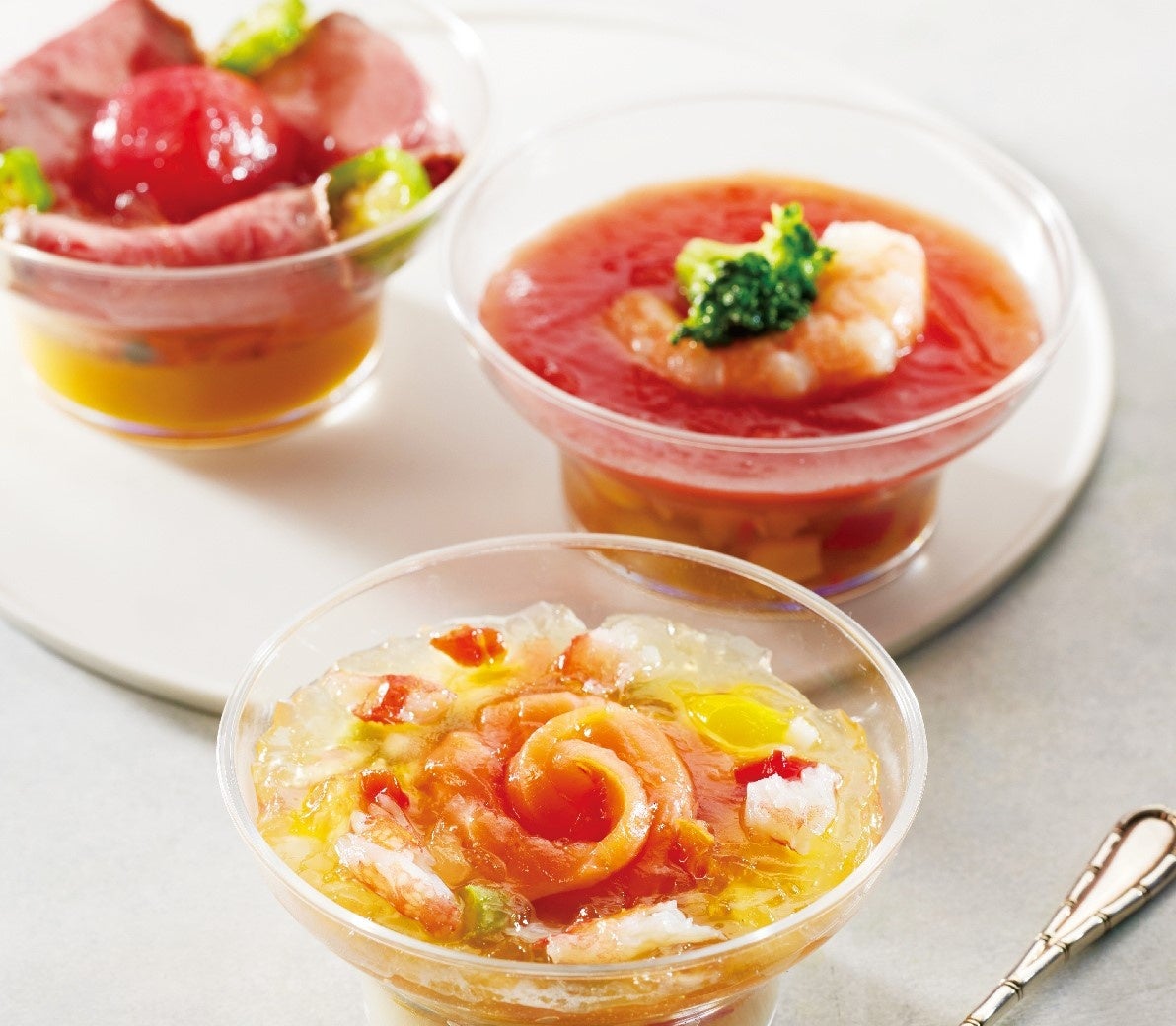 Myers even when I have no appetite. This is already a summer feast trio.
<Nihonbashi Lape> Supervised by Chef Ippei Matsumoto 3 types of cool jelly set 7,200 yen including tax
(Daimaru/Matsuzakaya Mid-year gift media "GOHOUBI" publication)
Even on a hot day, you'll be able to finish the meal with the deliciousness of the summer vegetables. Shrimp jelly pops diced vegetables and the tomato jelly is refreshing.
"Main grade" grilled pork prepared by a chef from a famous restaurant.
<Niku no Fugane x Chef Jika Tamura Supervision> Specially made grilled pork with secret sauce 5,400 yen including tax
(Daimaru/Matsuzakaya mid-year gift media "Summer gift" article)
Supervised by Ryosuke Tamura, the chef of <Jika>, a Chinese restaurant in Aoyama, Tokyo, which is highly evaluated from overseas. Enjoy the fragrant and juicy grilled pork with our special sauce.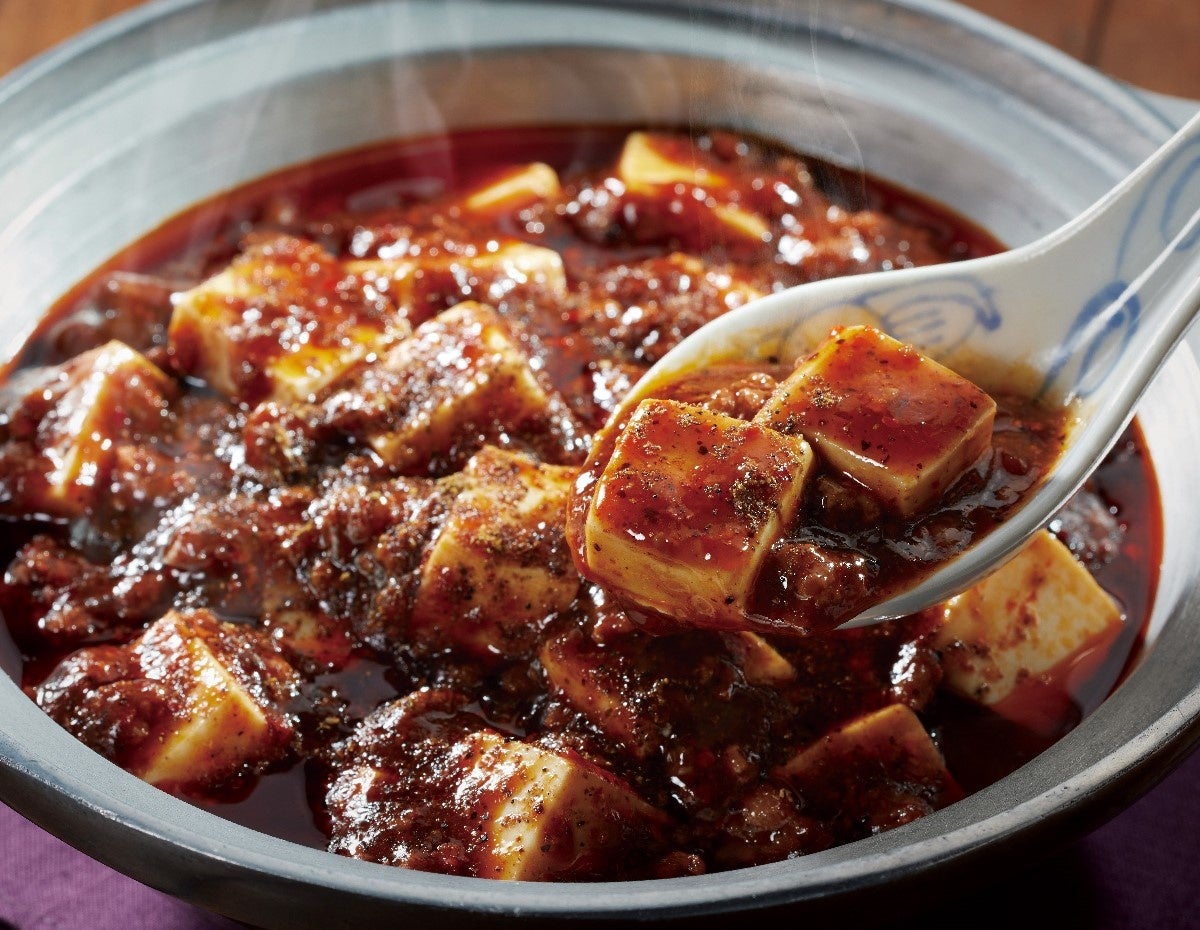 A taste that can't be seen outside the door that blows away the heat.
<Minami Aoyama/4000 Chinese Restaurant>
Chef Kinya Komoda's authentic mapo tofu flavored with Sichuan pepper
4,860 yen including tax
(Daimaru/Matsuzakaya Mid-year gift media "GOHOUBI" publication)
Mapo base made with carefully selected ingredients, hemp oil powder with carefully selected spices and extraction temperature, and Sichuan pepper to finish. A meal kit that allows you to recreate the taste of a well-known restaurant that requires reservations in just 11 minutes. The tangy stimulation and refreshing aftertaste will fully open your summer appetite!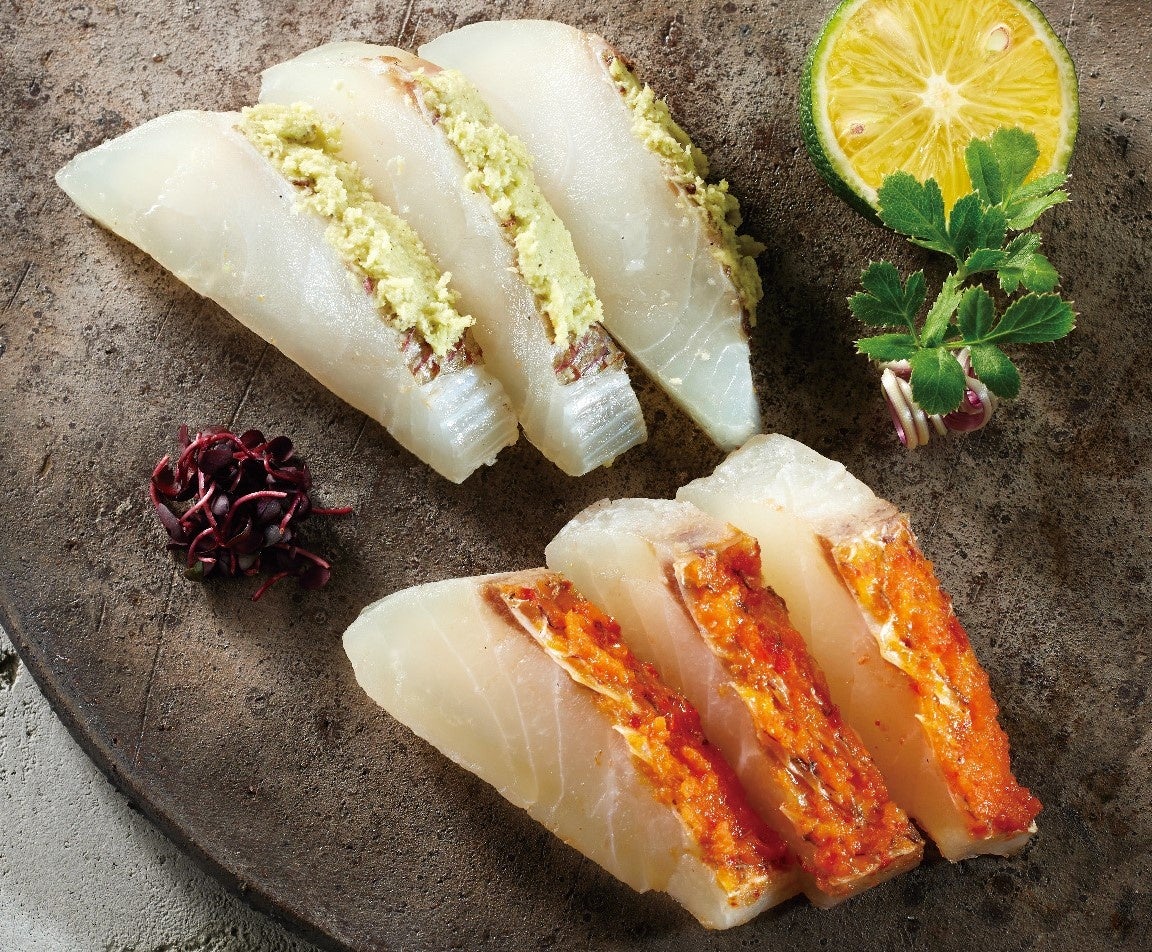 Straw-grilled set with traditional condiments.
<Nogizaka Shin> 2 types of straw-grilled red sea bream 7,560 yen including tax
(Daimaru/Matsuzakaya Mid-year gift media "GOHOUBI" publication)
From 2016 to 2023, a Japanese restaurant that won a 1-star award in the world gourmet guide for 8 years in a row presents two types of "straw-grilled red sea bream" using the traditional condiments of yuzu and chili peppers "mountain sea urchin" and "wasabi". .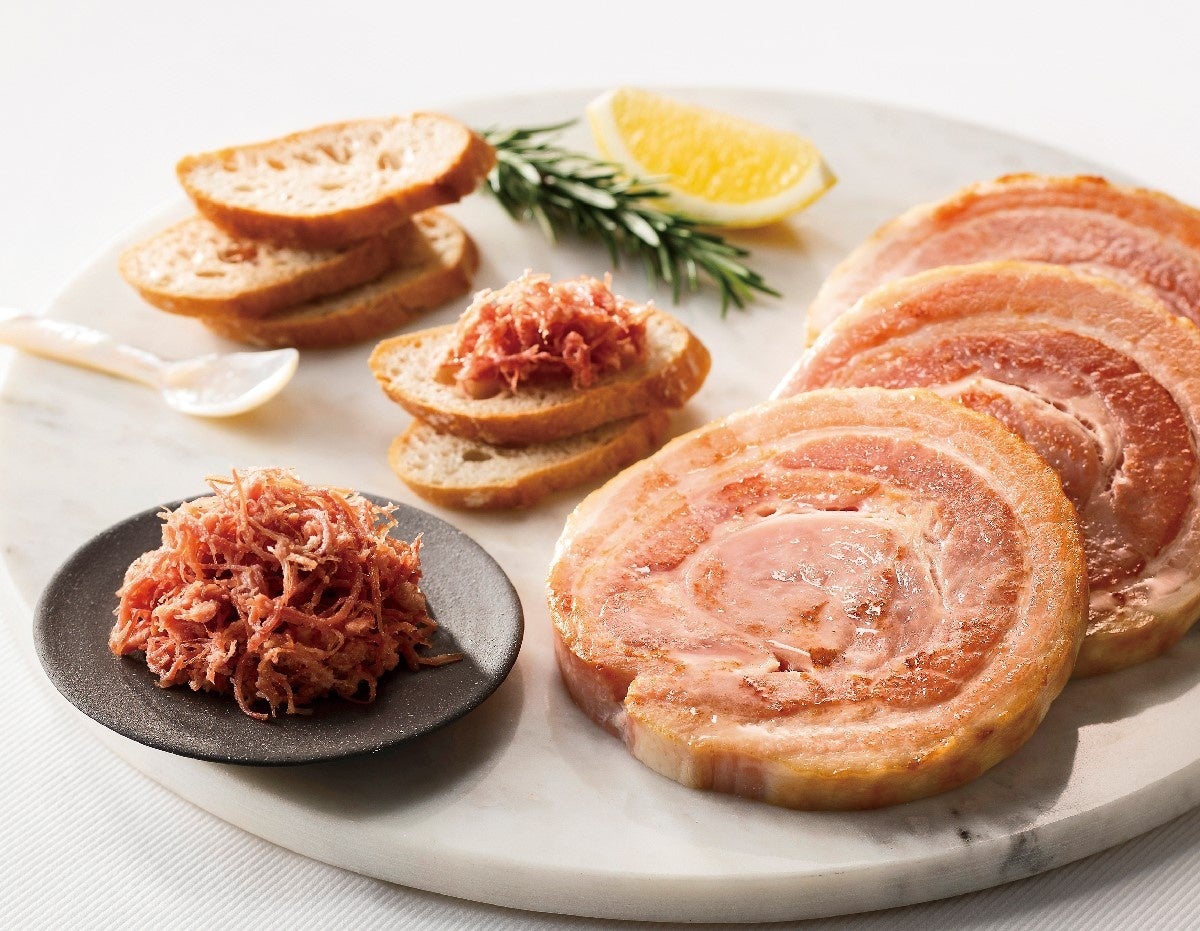 Corned beef that changes the concept of corned beef.
<Sendagi Koshizuka> Set of homemade corned beef and berry ham
6,480 yen including tax
(Daimaru/Matsuzakaya mid-year gift media "Summer gift" article)
Our homemade corned beef, made with high-quality beef tallow that melts on your skin, is a popular item that allows you to fully enjoy the flavor and texture while retaining just the right amount of fiber. The berry ham, which uses pork belly and is carefully hand-rolled by a craftsman, is exquisitely moist with the sweetness of the soft fat. Don't mix extra ingredients and make a gift of the unique taste of home-made products that make the most of the ingredients.
Point 3. Sustainable efforts
We place the highest priority on sustainability in our corporate activities, and believe that it is our mission to provide future children with an environment and society in which they can live happily ever after. "Summer gift" is working on sustainable products and services.
◆Product
We have been selling environmentally friendly products from the end of the year 2021 toward the realization of a sustainable society. Currently, we have 16 items for sale online.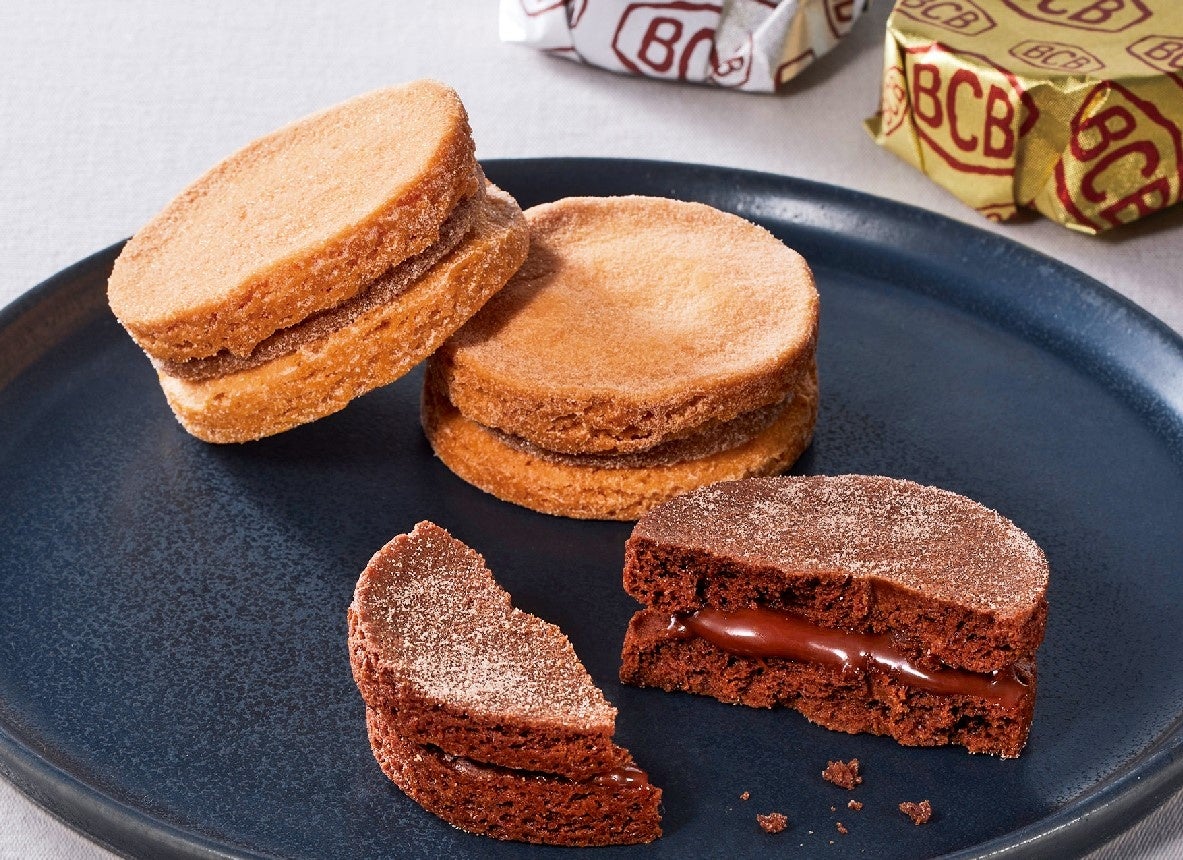 Reduction of food loss
Uses the unused portion of raw milk (whey).
〈BROWN CHEESE BROTHER〉BROTHERBOX
4,500 yen including tax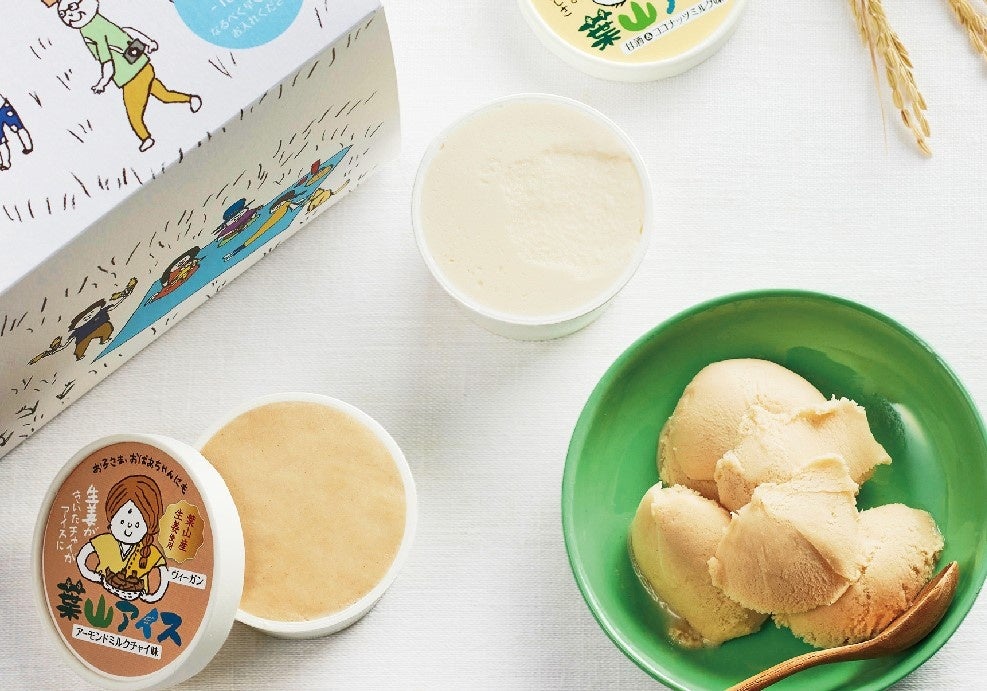 donation
A portion of the sales is donated as a rice terrace preservation fund.
〈BEAT ICE〉
Hayama ice cream set (12 pieces) tax-included 6,080 yen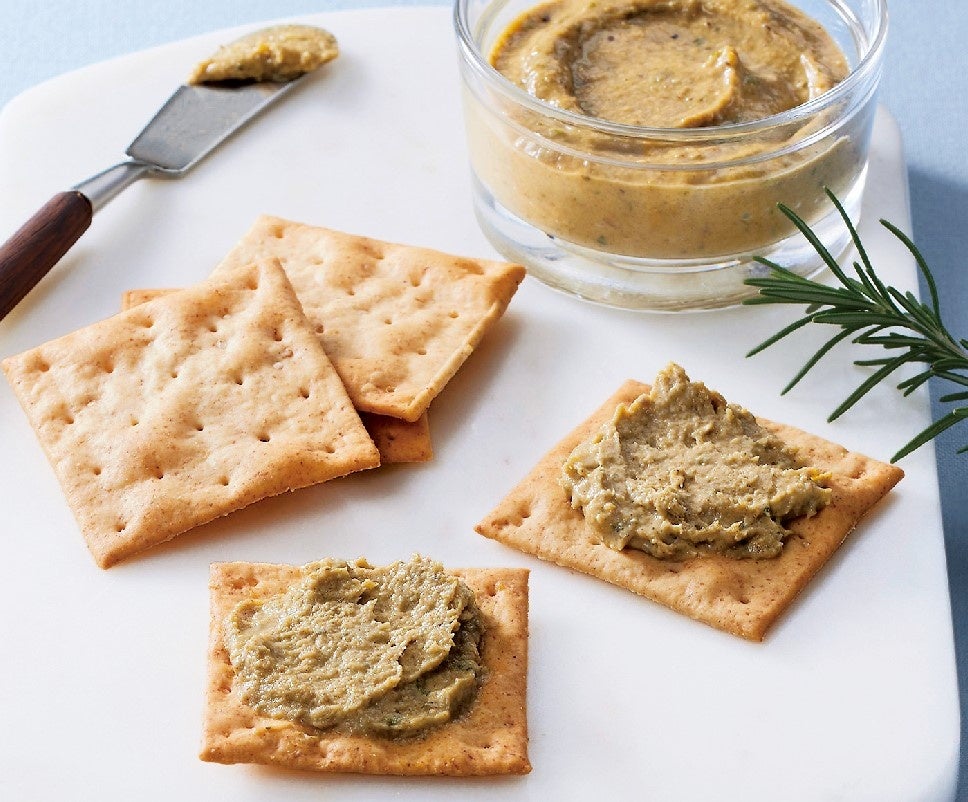 Acquisition of marine eco-label "ASC certification"
Prevention of pollution of the natural environment and overuse of resources.
<Yamanaka> [ASC certification]
OYSTER PATE Tax-included 5,292 yen
◆ Service
At Daimaru Matsuzakaya Department Stores, we are implementing initiatives to think and act together with our customers in consideration of various environmental issues such as global warming and the frequent occurrence of abnormal weather.
1. Collection of mid-year and year-end gift catalogs at stores and recycling into toilet paper
At our company, which promotes a circular economy, we collect and recycle mid-year and year-end gift catalogs at our stores, reprocess them for environmental conservation, and recycle them into toilet paper that is useful for everyone's lives. In addition, in cooperation with the welfare office "Fuji City Kusunoki Gakuen", which provides a place where each person can live in their own way in society, we ask people with disabilities to roll and pack toilet paper.
We will continue to collect and recycle gift catalogs this summer.
About 12,000 copies of catalogs collected during the year-end gift period last year were recycled and recycled into toilet paper equivalent to about 36,000 units. At the Midsummer Gift Center, we hand out newly designed "Daimaru Matsuzakaya original toilet paper (1 roll)" to customers. At the same time, we will set up a collection box for mid-year gift catalogs that are no longer needed, and will collect the catalogs you bring.
It will be held at the following 9 stores from Thursday, June 1st.
Daimaru: Umeda store, Kyoto store, Kobe store, Tokyo store, Sapporo store, Shimonoseki store
Matsuzakaya: Nagoya store, Ueno store, Shizuoka store
*It will end as soon as the toilet paper runs out. Details will be announced at the store.
(2) Promotion of simplification of packaging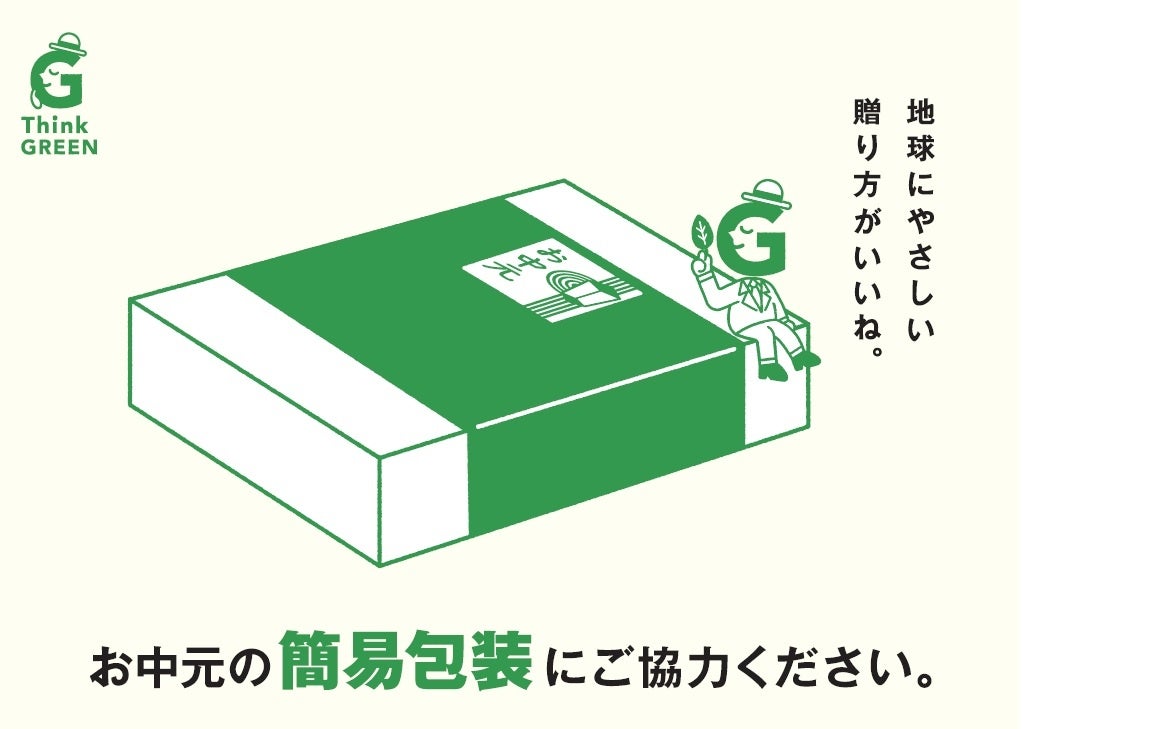 smart wrapping
In order to promote appropriate, waste-free packaging, we ask customers for their intentions when receiving products, and ask for their cooperation in simple packaging.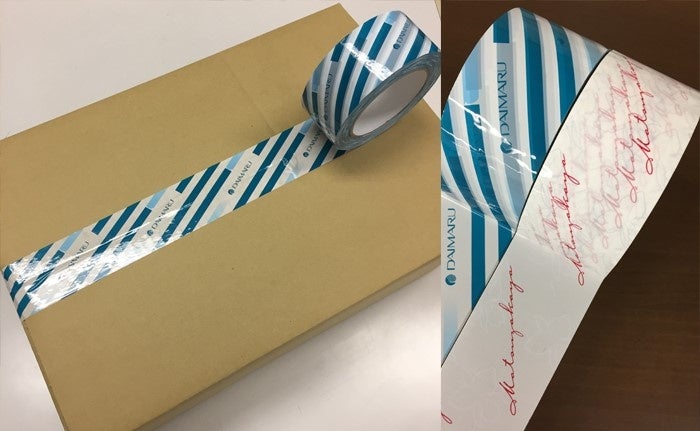 Delivered in simple packaging
Items delivered for home use are simply packed with tape printed with a packaging design instead of wrapping paper on the surface, contributing to a reduction in CO2 emissions.