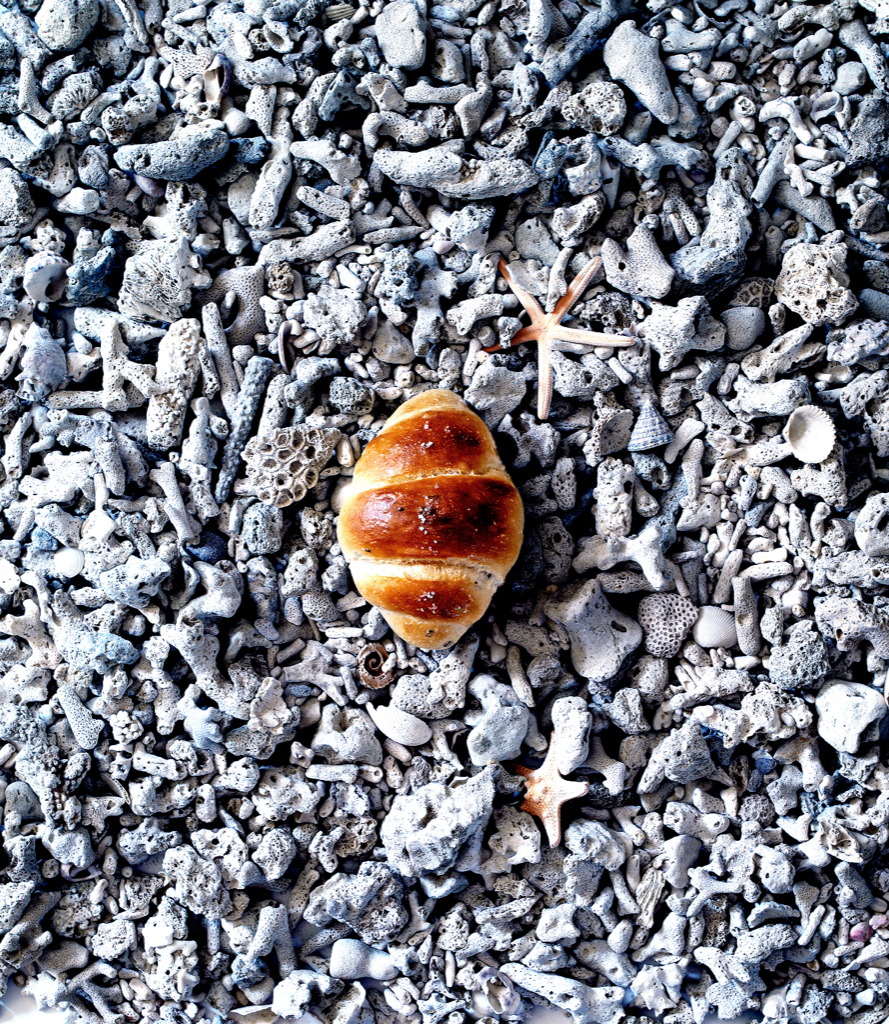 Release date: Friday, August 18
Dress Table Co., Ltd., which creates new value through food and contributes to a rich life, will release the second salt bread, seaweed butter salt bread, on Friday, August 18th. Sales will begin at 4 TruffleBAKERY stores and 6 TRUFFLEmini stores in Tokyo.

Salt bread, which will be released in the 5th year of its founding, started with a journey to find delicious butter. Finally, we were able to make butter that we were satisfied with, and we decided to launch the "salt bread with seaweed butter".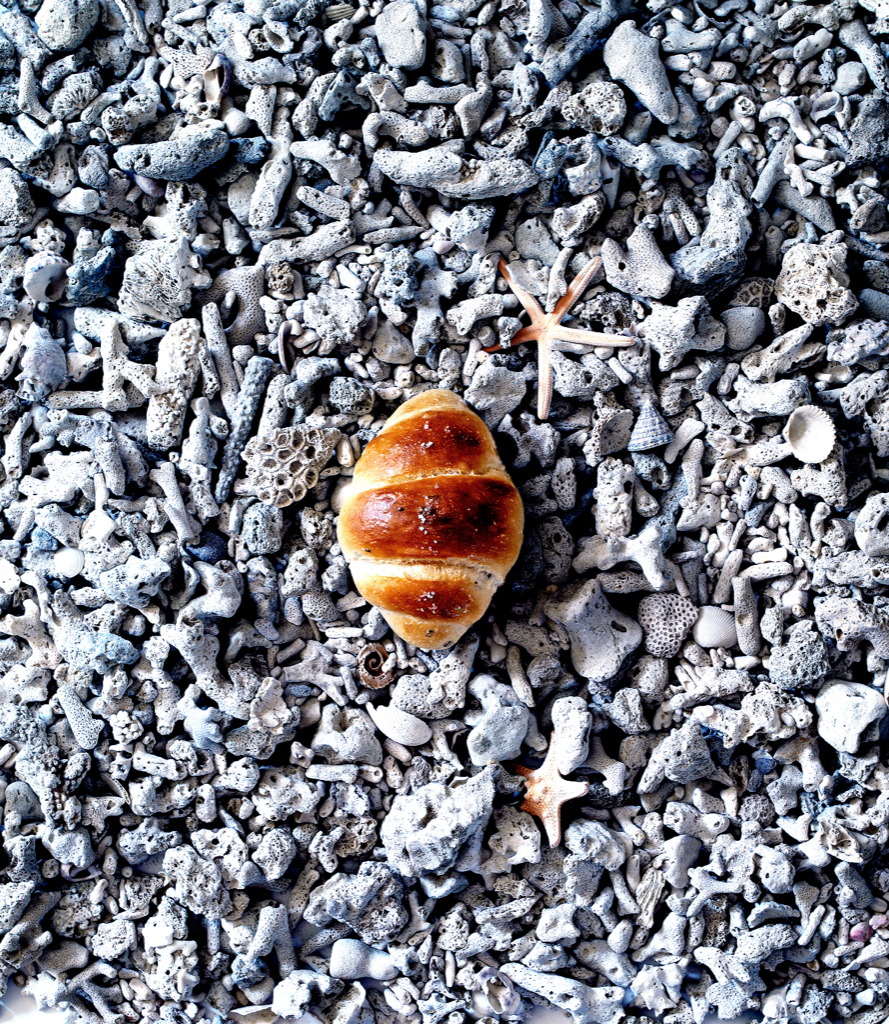 TruffleBakery butter commitment Seaweed (Dulse) is from Brittany
The presence of delicious butter is an essential ingredient in making salted bread. TruffleBAKERY's popular white truffle salted bread started with the completion of a delicious "homemade truffle butter" made using fragrant truffles ordered from Italy. TruffleBAKERY's next choice is seaweed (dulse). We wanted our customers to taste the precious seaweed (Dulce), which can only be harvested twice a year in Brittany, so we imported it directly and started making butter. Of course, we also carefully made bread dough that matches seaweed butter through repeated trial and error. It took us a year to create the butter we were satisfied with, and we have now completed the salted bread that we offer to everyone. Seaweed butter salt bread that can only be tasted here will be the next recommended bread for TruffleBAKERY.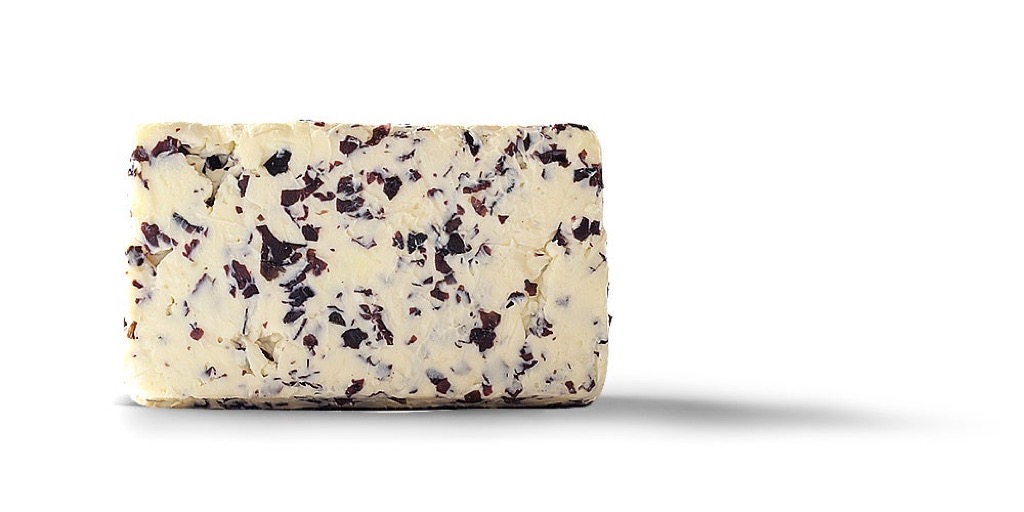 Homemade butter making and exclusive dough making
Mild and melt-in-your-mouth Hokkaido butter, rehydrated Bretagne seaweed (dulce), and a little kelp are added to give it a flavor. Rehydrated seaweed (Dulse) and fragrant water are kneaded into butter from Hokkaido. This is enough, and the moment you put it on your tongue, you can clearly feel the difference from ordinary butter. We also used "Flour de Sel", which has been recognized as "Nature et Progres" that has cleared the strict standards of the Organic Agriculture Federation, and completed an organic seaweed (dulce) butter from Brittany that is delicious even if you eat it as it is.
And another necessary work to complement this butter is making dough. In order to pursue the goodness of this seaweed butter and the deliciousness of bread, we needed a dough that could reproduce the same melt-in-the-mouth texture as butter and create a harmony with the aroma of seaweed. The fabric is made with a completely different idea from white truffle salt bread. White truffle salt bread is characterized by elasticity and strength of pulling, while seaweed butter salt bread is a bread that emphasizes melting in the mouth and lightness. The bread uses hot water, and domestic rice flour and rye flour from Hokkaido are used to bring out the lightness. Designed for fun. We made a lot of samples and completed it here as a form that can offer the best of this seaweed butter. It is a gem that you can enjoy the crispy, chewy dough, melting butter, and the scent of seaweed (Dulse).
overview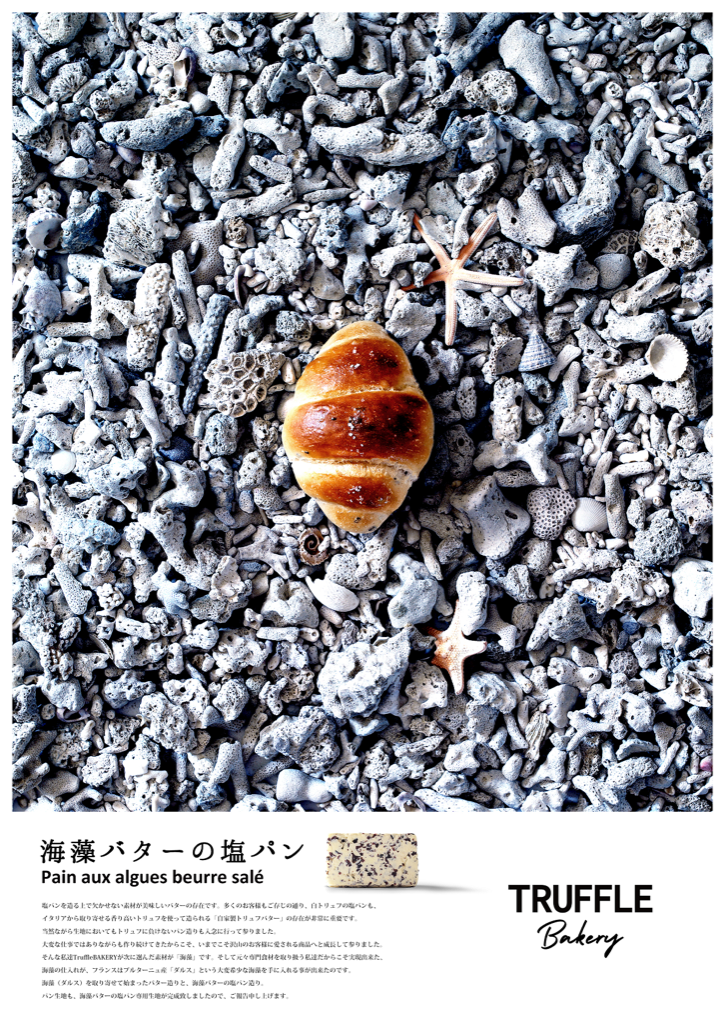 Release date: Friday, August 18, 2023
Sales price: 298 yen (tax included)
Sales store:
TruffleBakery Monzen Nakacho, Hiroo, Sangenjaya, Osaka Main Store
TRUFFLEmini Shimbashi, Yurakucho, Okachimachi, Ikebukuro, Omiya, Tokyo
---
---
What is "TruffleBAKERY"?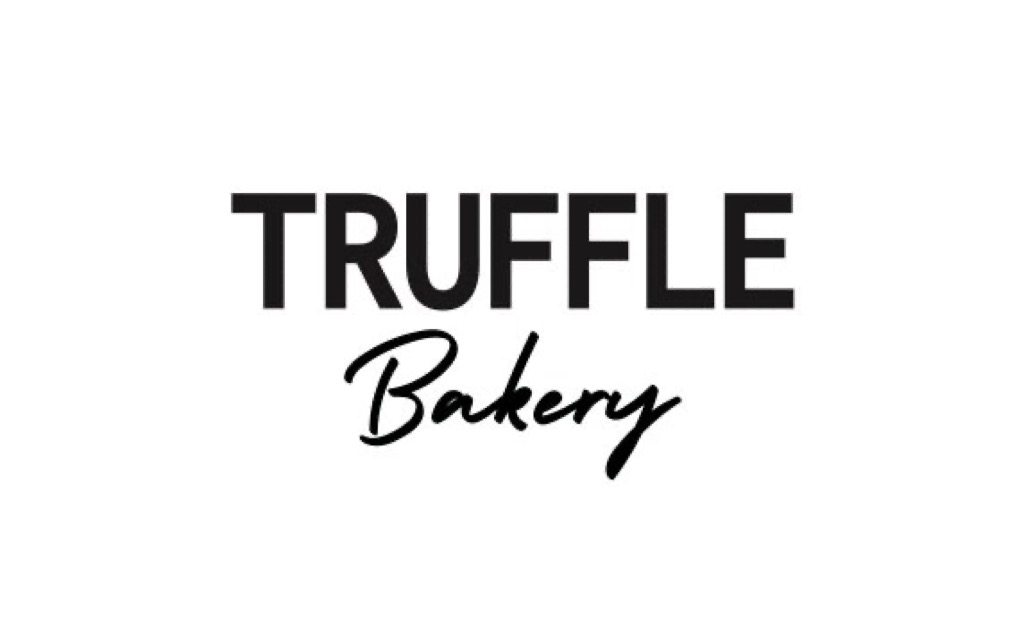 TruffleBAKERY is a bakery operated by DRESSTABLE, which operates the web mail order "High Food Room" that handles European specialty ingredients. I want people to feel more familiar with specialty ingredients that they usually have little to do with. Wouldn't you be happy if you could enjoy specialty ingredients in your daily meals without hesitation? It would be a miracle if there were truffles in the bread that casually goes to the table every day! I would be very happy if I could feel closer to the ingredients that I didn't know about delicious things more deliciously! In addition to making delicious bread and baking it, we also thoroughly select sustainable essential ingredients and make things.
PURPOSE (Purpose)
Delicious ingredients and a little richness because it's bread that you eat every day
Mission
Thorough pursuit of delicious ingredients, making bread that will continue to be loved for a long time beyond generations
Vision
Make bread more delicious with the power of ingredients, and create a third place through people, things, and basho.
Value
Be original Provide the best store experience
Sales store information
●TruffleBAKERY (main store) 1-15-2 Monzennakacho, Koto-ku, Tokyo
Tue-Fri 9:00-19:00/Weekend, Holiday 8:00-18:00
Close Day: Every Monday
☎ 03-5875-8435
●TruffleBAKERY (Sangenjaya store) 2-24-5 Taishido, Setaya-ku, Tokyo
Everyday 9:00-19:00
Close Day: Every Thursday
☎ 03-6805-3223
●TruffleBAKERY (Hiroo store) 5-15-16 Minamiafu, Minato-ku, Tokyo
Everyday 9:00-20:00
Close Day: Irregular holidays
☎ 03-6277-4894
●TruffleBAKERY (Osaka head office) 1-10-10 Nakazaki, Kita-ku, Osaka-shi, Osaka
Everyday 9:00-19:00
Close Day: Irregular holidays
☎ 06-6616-8377

● Truffle mini (ecute edition Shimbashi station store)
2-17-14 Shimbashi, Minato-ku Truffle mini inside JR East Shimbashi Station
Everyday 8:00-20:00
☎ 03-6228-5334
●Truffle mini (Ecute Edition Yurakucho)
2-9 Yurakucho, Chiyoda-ku Truffle mini inside JR East Yurakucho Station
Everyday 8:00-20:00
☎ 03-6206-3308
●Truffle mini (JR Okachimachi store)
5-27-8 Ueno, Taito-ku, Tokyo
Everyday 8:30-20:00
☎03-5812-0362
●Truffle mini (JR Ikebukuro)
1F East Exit, 1-28-2 Minamiikebukuro, Toshima-ku, Tokyo
Everyday 8:30-20:00
☎ 03-5957-3161
●Truffle mini (JR Omiya Lumine store)
630 Nishikicho, Omiya Ward, Saitama City, Saitama Prefecture Lumine Omiya 1 East Exit Annex 2F
Everyday 8:00-21:00
☎ 03-5957-3161
●Truffle mini (JR Tokyo Yaesu store)
1-9-1 Marunouchi, Chiyoda-ku, Tokyo Yaesu north exit outside the ticket gate JR Tokyo Station
Everyday 8:00-20:00
☎ 03-6684-0645
Company Profile
Trade name: Dress Table Co., Ltd.
Representative: Representative Director / CEO Takeshi Maruoka
Location: 5F, 1-11-8 Nihonbashi Hamacho, Chuo-ku, Tokyo 135-0033
Established: January 24, 2007
Business: EC business, overseas business, bakery business, license management business, food wholesale business
Capital: 3 million yen
Brand site: https://truffle-bakery.com/
[Various links]
TruffleBAKERY Official Instagram: https://www.instagram.com/trufflebakery/
Truffle Bakery Official App
APP Store: https://apps.apple.com/jp/app/truffle-bakery/id1460562943
Google Play: https://play.google.com/store/apps/details?id=jp.ajg.trufflebakery&hl=en&gl=US