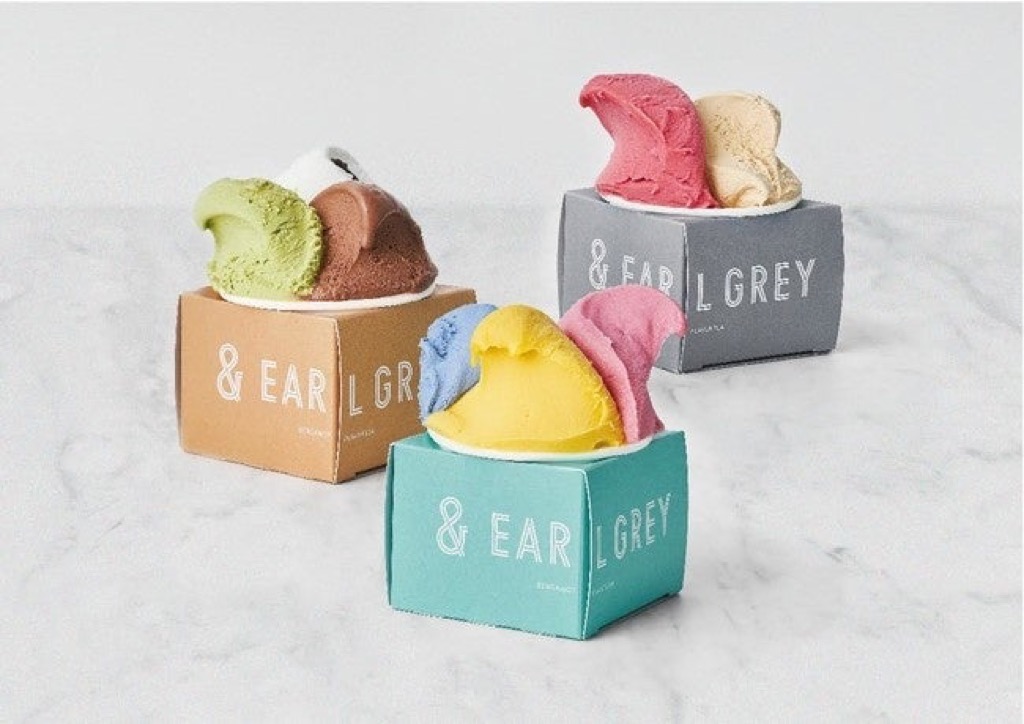 -"Fragrant tea gelato" and new work "Choux canelé" will be sold at the "Autumn Delicious Products Exhibition" held at Matsuzakaya Ueno store-
Japan's first Earl Gray specialty store * "& EARL GRAY Kobe Main Store (Location: Chuo-ku, Kobe City, Hyogo Prefecture, Operating Company: Catherine House Co., Ltd., Headquarters: Chuo-ku, Kobe City, Hyogo Prefecture, Representative Director: Mana Taketani) )" will be held at the "Autumn Delicious Products Exhibition" held at the Matsuzaka Ueno store in Taito-ku, Tokyo from Wednesday, September 13, 2023 to Tuesday, September 19, 2023. Instead of using tea that has been concentrated and extracted dozens of times, we will sell "fragrant tea gelato" and cute canelé-shaped cream puff "choux canelé".



*As an "Earl Gray specialty store" in Japan (April 2018, according to our own research)
The popular "fragrant tea gelato'' uses tea extracted tens of times more concentrated instead of water and is particular about its aroma.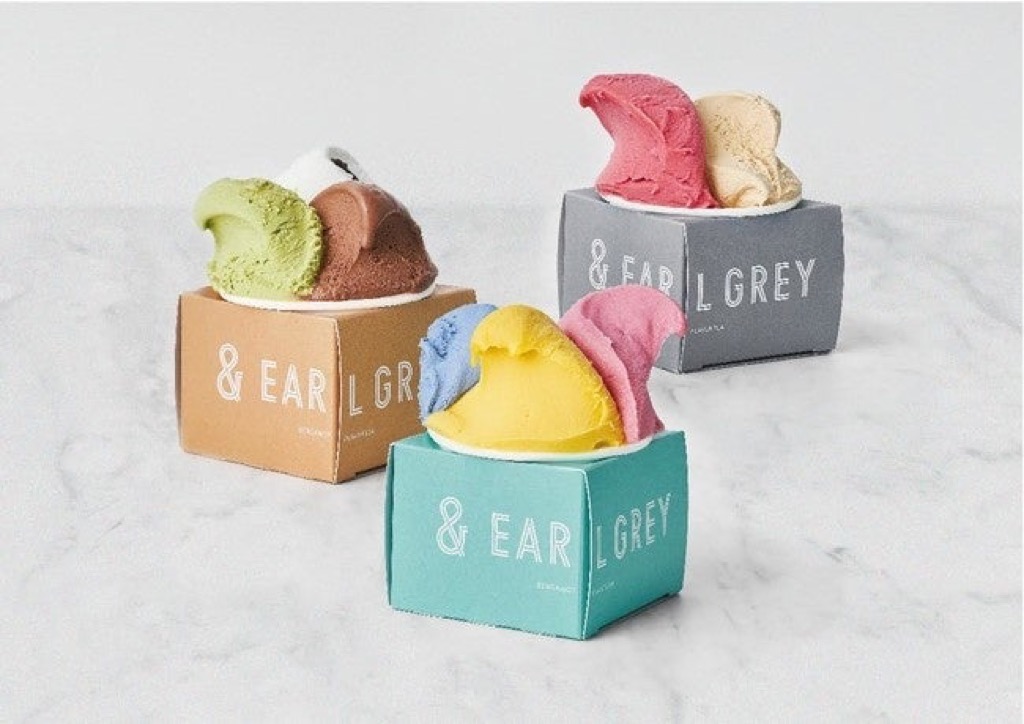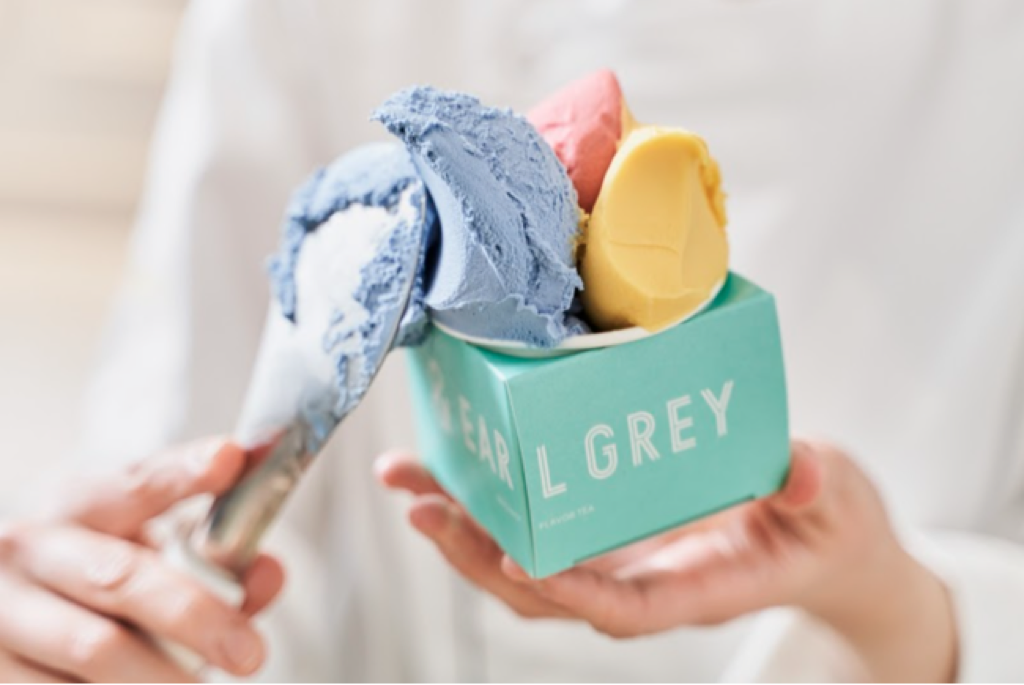 ■What is "fragrant tea gelato®"?
Normally, water is used to make gelato, but our gelato is not made with water. We use tea extracted tens of times more concentrated from various herbs such as honey bush and mint.
After the rich gelato made with fruits and milk, the refreshing scent of tea leaves spreads in your mouth, making it truly a fragrant tea gelato.
Three seasonal flavors now available
Especially recommended is & EARL GRAY's original Royal Milk Tea "Royal Milk Tea & Rum Raisin" containing homemade rum raisins made with tea leaves.
There are also three new fall/winter limited edition gelatos, including "Japanese Chestnut & Hojicha'' and "Purple Sweet Potato & Chamomile.''
–
---
---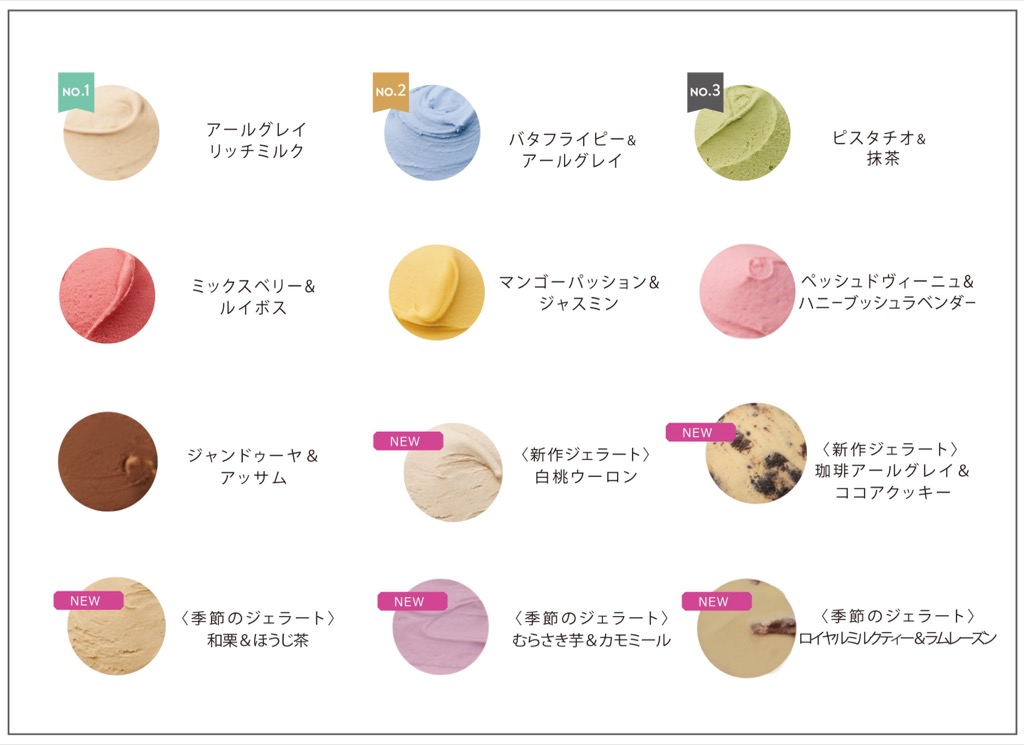 Product name: Fragrant tea gelato
Price: Double ¥638 (¥580 excluding tax) / Triple ¥682 (¥620 excluding tax)
Type: You can choose from 12 types.
[1] <Seasonally limited> Royal milk tea & rum raisin
& EARL GREY's original gelato for adults made with exclusive royal milk tea leaves.
Contains homemade rum raisins.
[2]〈Seasonally limited〉Japanese chestnut & Hojicha
A fall/winter limited edition gelato made with rich, high-quality Japanese chestnuts and mellow-scented roasted green tea.
[3]〈Seasonally limited〉Purple sweet potato & chamomile
A fall/winter limited edition gelato made with domestic purple potatoes rich in dietary fiber and chamomile with a sweet aroma.
[4] <New item> White peach oolong
A new gelato made with high-quality Taiwanese oolong tea and white peach.
[5] <New item> Coffee Earl Gray & Cocoa Cookie
Natural bergamot-scented coffee gelato and bittersweet fragrant cocoa cookies made with coffee beans that have been aged at ice temperature before roasting and concentrated milk.
[6] Gianduja & Assam
A new gelato made with chocolate and hazelnuts that originated in Turin, Italy, and rich, sweet-scented Assam tea.
[7] Earl Gray Rich Milk
The most popular natural bergamot-scented gelato made with ten times more tea leaves.
It's like eating milk tea.
[8] Butterfly Pea & Earl Gray
Milk-flavored blue gelato made with the mysterious blue tea Butterfly Pea.
[9] Pistachio & Matcha
A classic pistachio gelato that uses the finest matcha as a secret ingredient to give it richness and depth.
[10] Mango passion & jasmine
A refreshing gelato with a rich mango flavor and a faint scent of jasmine.
[11] Mixed berries & rooibos
A scent of 6 kinds of sweet berries and plump rooibos. A truly fragrant gelato.
[12] Peche de Vigne & Honeybush Lavender
Honey Bush Tea Gelato is a blend of red peach gelato and refreshing lavender scent, with a distinctive honey scent.
New work! Chou Canelé, a cute cream puff shaped like a canelé, is also on sale at the same time.
"Chou Canelé" is a cute cream puff shaped like a canelé.
Originally, choux was made by squeezing the dough and baking it, but for "choux canelé'', it was difficult to place it in a mold and bake it into the detailed pattern of a canelé, and after making many mistakes, I was able to figure out how to make the dough, how to squeeze it, how to bake it, the temperature, etc. , was completed through repeated trial and error.
This time, the seasonal choux canelé "Shine Muscat" will be released!
◆Product information
[1] Earl Gray
Made with plenty of black tea leaves, filled with natural bergamot-scented Earl Gray cream boiled with fresh cream, and coated with caramel chocolate. Furthermore, it is luxuriously topped with Earl Gray raw chocolate.
[2] Custard
Filled with special custard cream made with fresh cream and coated with pink chocolate. The topping is sweet and sour cranberry.
[3] Chocolate
Filled with refreshing chocolate cream scented with natural bergamot and coated with black chocolate. Orange peel goes well with the chocolate topping.
[4] Matcha
Filled with rich cream made from Nishio's matcha and coated with matcha chocolate. Topped with cute heart marshmallows.
[5] Shine Muscat
Seasonal choux canelé. Topped with juicy and fruity seasonal Shine Muscat.
Price: 378 yen (tax included) ~
Event overview
Name: Autumn Delicious Products Exhibition
Venue: Matsuzaka Ueno store 6th floor event hall
Period: September 13, 2023 (Wednesday) to September 19, 2023 (Tuesday)
Address: 3-29-5 Ueno, Taito-ku, Tokyo 110-8503
TEL: (03)3832-1111
Store overview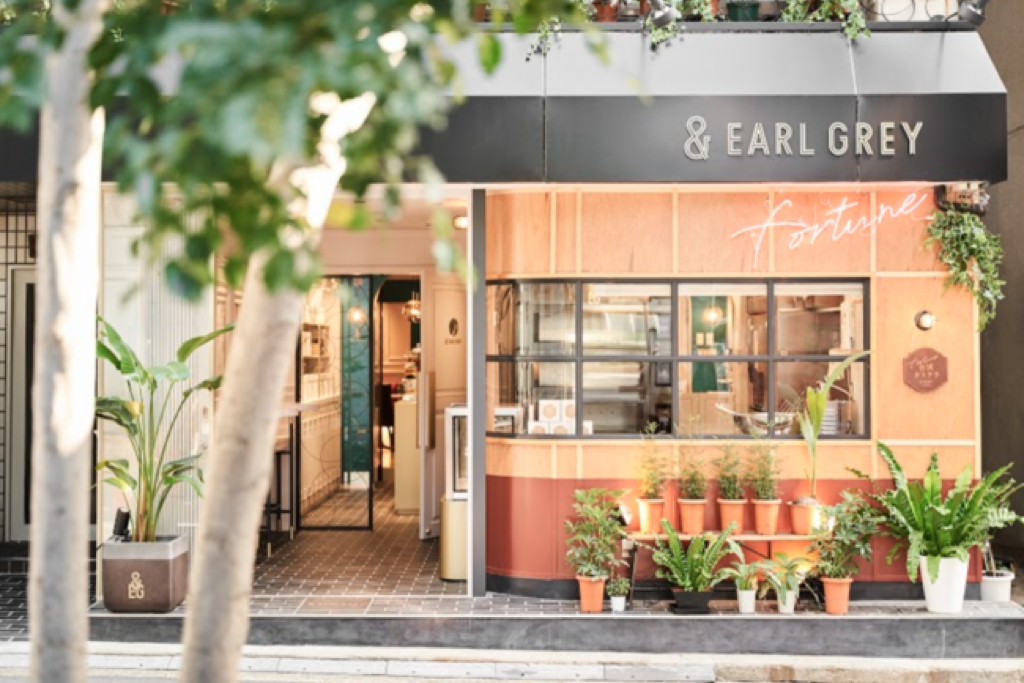 Store name: Earl Gray specialty store "&EARL GRAY" Kobe main store
Location: 8-1-10 Isogamidori, Chuo-ku, Kobe City, Hyogo Prefecture 651-0086
Business hours: 11:00-18:00 (closed on Tuesdays)
TEL: 078-891-3361
■Sendai Station store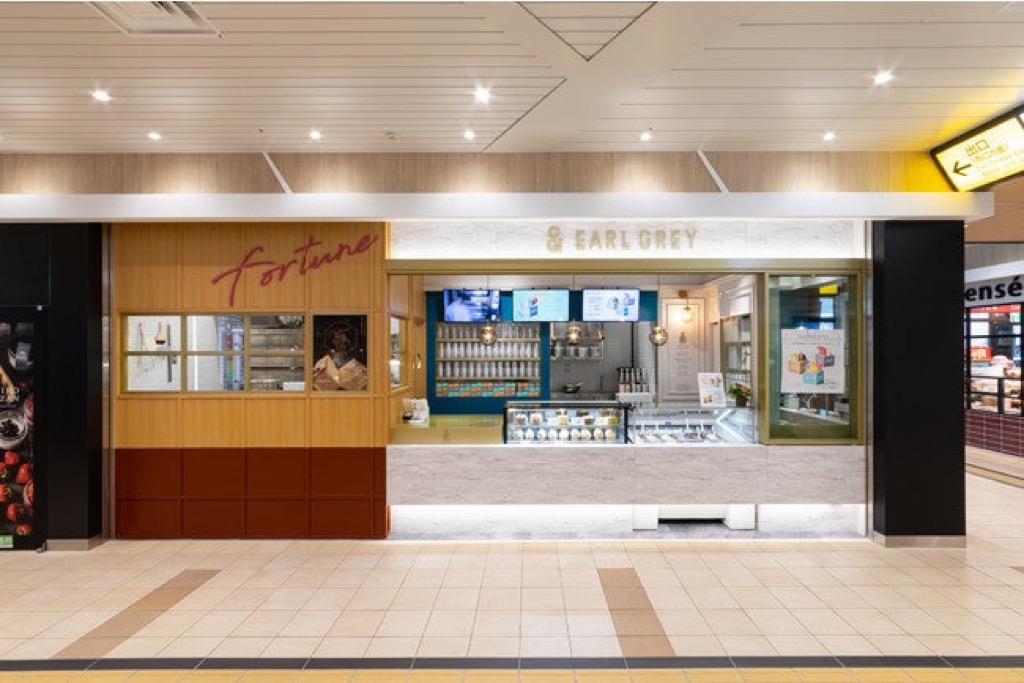 Store name: Earl Gray Specialty Store "&EARL GRAY Sendai Station Store"
Location: 1-1-1 Chuo, Aoba-ku, Sendai 980-0021 JR Sendai Station 1F tekute Sendai
Business hours: Weekdays 11:00-19:00/Saturdays, Sundays, and holidays 10:00-20:00
TEL: 022-397-6668
Company Profile
Trade name: Kasserine House Co., Ltd.
Representative: Representative Director Mana Takeya
Location: Yamato Estate Sannomiya Building, 3-1-2 Isobe-dori, Chuo-ku, Kobe 651-0084
URL: http://www.and-earlgrey.jp/
Mail order site: https://andearlgrey.base.shop
8