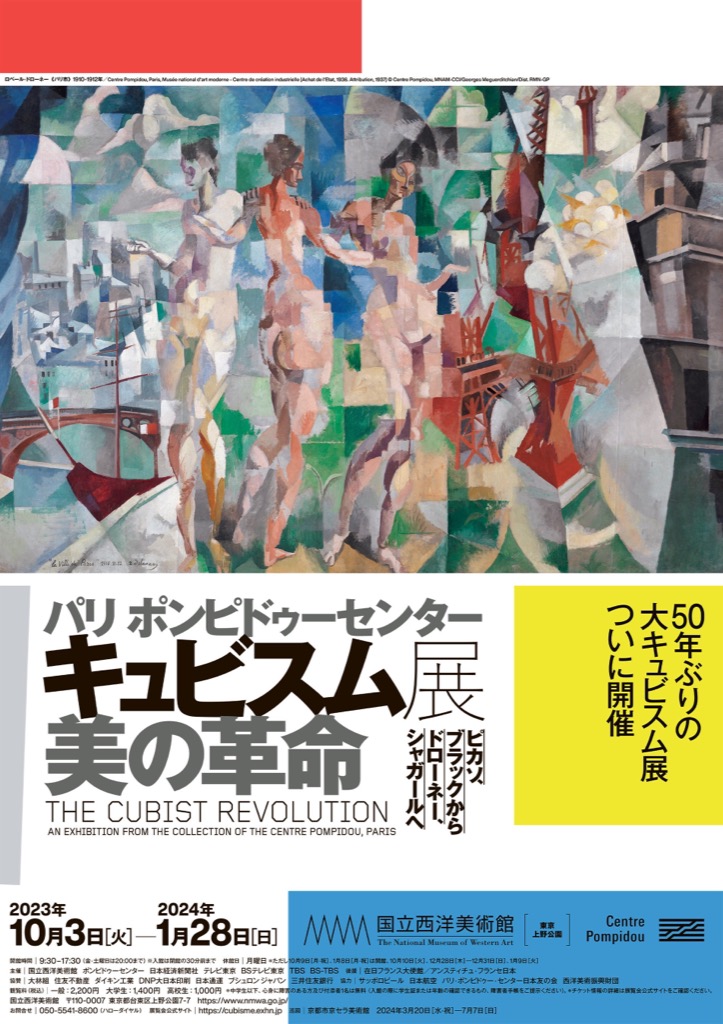 Advantageous advance tickets are on sale for a limited time until October 2nd (Monday)!
From the collection of the Center Pompidou in Paris, which boasts one of the world's best collections of modern and contemporary art, valuable works that are indispensable for talking about the history of Cubism will come to Japan. Delaunay to Chagall" will be held at the National Museum of Western Art from October 3, 2023 (Tuesday) to January 28, 2024 (Sunday).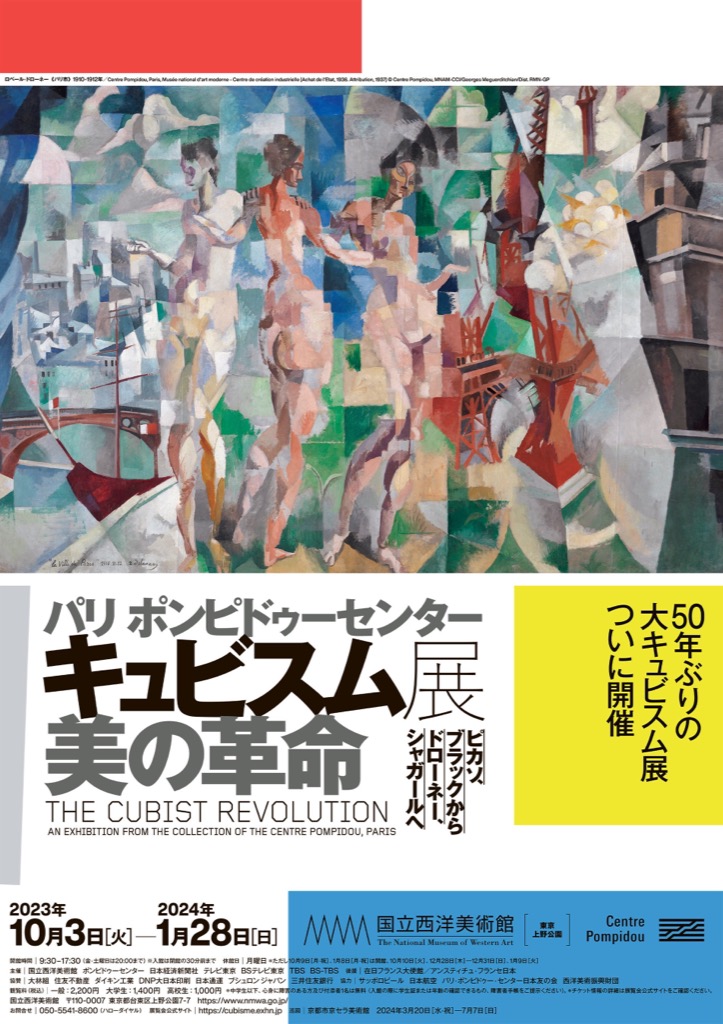 The audio guide will be voice actors Shinichiro Miki and Yurie Ikoma!
Voice actors Shinichiro Miki and Yurie Ikoma have been chosen as the audio guides for this exhibition.
Mr. Miki, a veteran with a love for art, and Mr. Ikoma, a fresh face, will gently and carefully navigate the world of Cubism.
We will guide you through the highlights and how to enjoy the works, as if you were walking around the venue with us.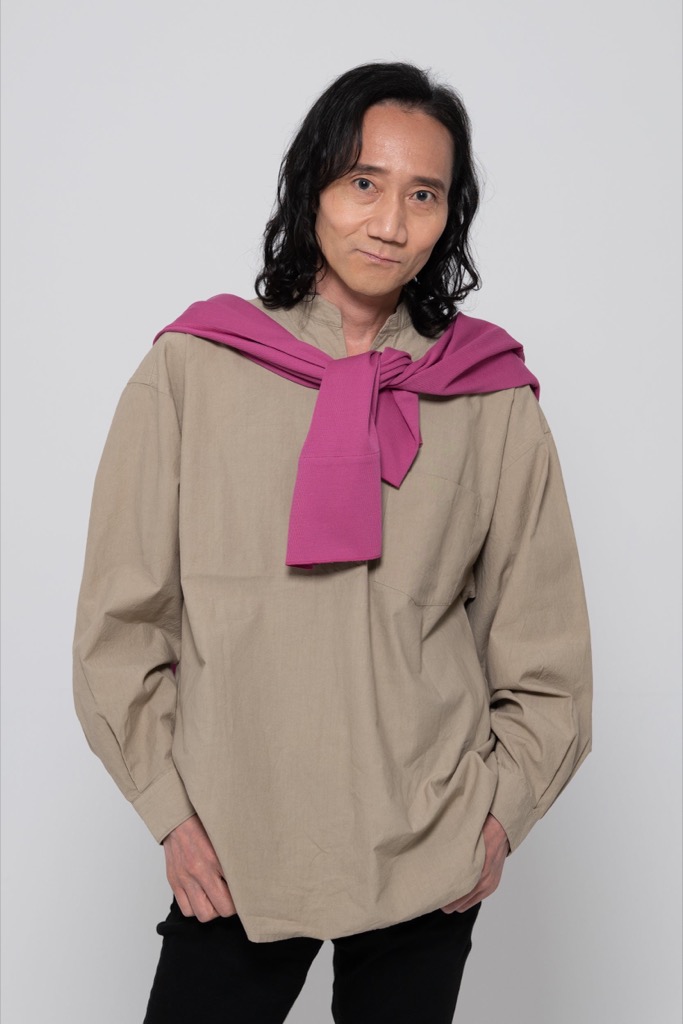 Profile of Shinichiro Miki
voice actor. Born in Tokyo. Main appearances include "Pokemon Series" (role of Kojiro), "Demon Slayer: Kimetsu no Yaiba" (role of Tanjuro Kamado), "Osama Sentai King Auger" (narration, role of Kamejim), "BLEACH Millennium Blood War Arc" (role of Kisuke Urahara) ), "Elementary Holmes & Watson in NY'' (playing the role of Sherlock Holmes), and many others. Also active in program narration.
Comment from Shinichiro Miki <br>Before the coronavirus, I refreshed my mind and body by going overseas every year and visiting museums and world heritage sites in those countries. Therefore, I was very happy to hear about the audio guide. Especially since I had visited Center Pompidou about 20 years ago. I think the moment when you see a painting or work and your heart moves is a very precious experience, so I would like to accompany you while explaining the background and the artist's thoughts so as not to interfere with that moment. I think so.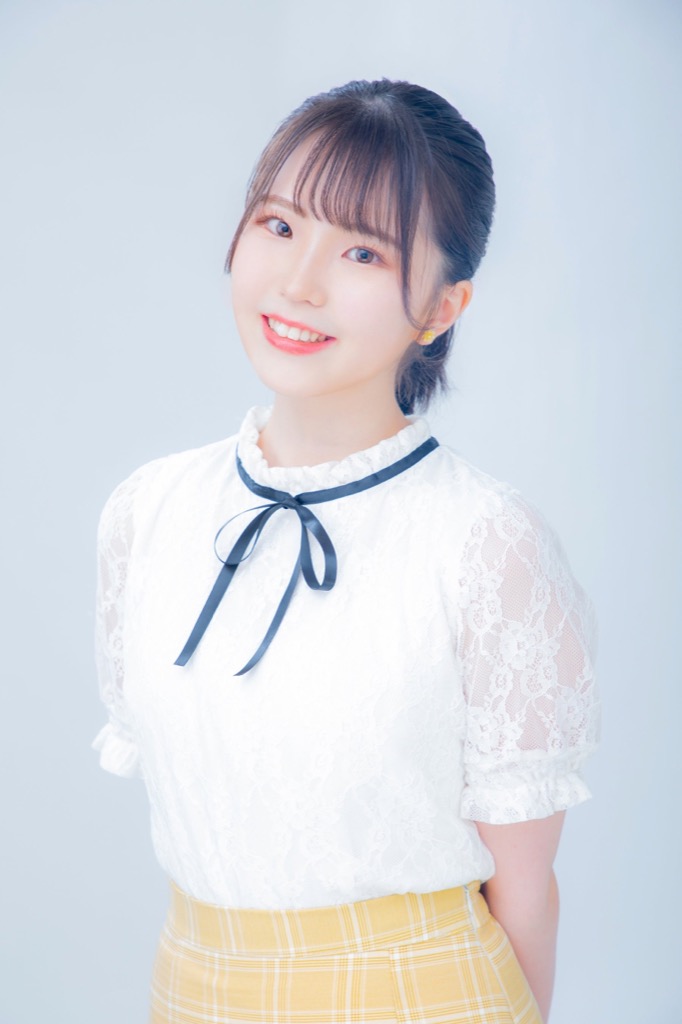 Profile of Yurie Ikoma
voice actor. Born in Tokyo. Her main appearances include "Oshi no Ko'' (as Ruby), "Another World with a Smartphone. 2'' (as Sluss), the game "Monster Strike'' (as Roshirata), and "THE IDOLM@STER Shiny Colors'' (as Ruby). Internet radio "A&G NEXT STEP HOOOOPE!" In charge of Wednesday personality.
Comment from Yurie Ikoma <br>I am very honored to be in charge of the audio guide for the Cubism exhibition. Cubism shattered the common sense of the time and brought new possibilities to the history of art. I will do my best to convey the appeal of your work. This exhibition presents about 140 precious works. More than 50 items are being exhibited for the first time in Japan! Please take this wonderful opportunity to experience the world of Cubism with your eyes, ears, and whole body!
---
---
Bonus track by Goro Yamada! A must-listen for art fans: cubist talk
A bonus track filled with Goro Yamada's love for cubism. "What exactly is Cubism? "etc.
Supplementary commentary by Yamada Goro to enjoy the exhibited works even more. There is no doubt that if you listen to it, you will want to talk about it. A must-see for art fans.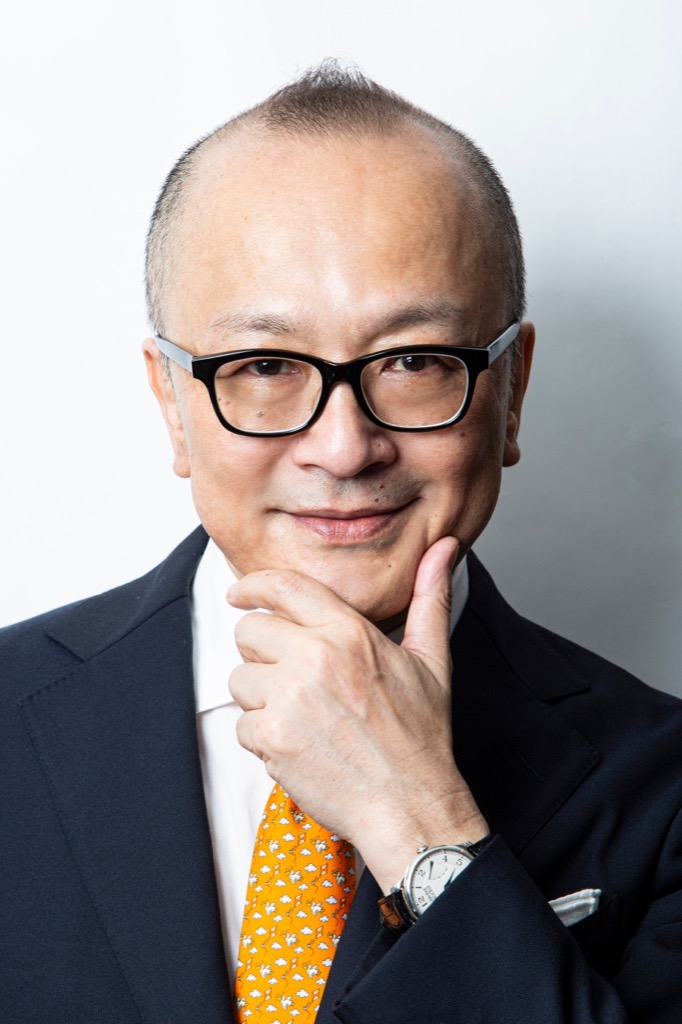 Profile of Goro Yamada <br>Editor and critic. Born in Tokyo in 1958. While studying at the Faculty of Letters at Sophia University, he spent a year studying Western art history at the University of Salzburg, Austria. After graduating, he joined Kodansha Co., Ltd. Became a freelancer after working as the editor-in-chief of "Hot-Dog PRESS" and the director in charge of the general editorial department. Currently, he continues to lecture and write in a wide range of fields such as watches, Western art, and town planning.
His publications include "An Introduction to Western Painting History from Zero Knowledge'' (Gentosha), "Hentai Museum'' (Diamondsha), "Weird Western Paintings'' (Kodansha), and "The World's Most Dangerous Introduction to Western Paintings'' (Takarajimasha). TV "Appearance! Regularly appearing on radio programs such as "Ad Street Heaven'' (TV Tokyo) and radio program "Goro Yamada and Shoko Nakagawa's Remix Z'' (JFN).
Audio guide production: Art and Part Co., Ltd. Rental fee: 650 yen (tax included) * Per person
Advantageous advance tickets and various special tickets are on sale for a limited time until October 2nd (Monday)!
| | | |
| --- | --- | --- |
| (tax included) | advance ticket[10月2日まで販売] | Tickets for today[10月3日から販売] |
| General | 2,000 yen | 2,200 yen |
| university student | 1,300 yen | 1,400 yen |
| high school student | 900 yen | 1,000 yen |
*Reservations are not required for this exhibition.
Special ticket ①
Ticket with audio guide 2,600 yen (tax included)
Save 250 yen compared to purchasing the same-day ticket (general) and audio guide (650 yen including tax) separately!
Special ticket ②
Ticket with catalog 5,200 yen (tax included)
Save 500 yen compared to purchasing same-day tickets (general) and exhibition catalog (3,500 yen including tax) separately!

For details on various tickets, please check the exhibition official website ticket page ( https://cubisme.exhn.jp/ticket/ ).
*Sales of special tickets will end as soon as the planned number of tickets is reached.
Event overview
Exhibition name:
Paris Pompidou Center Cubism Exhibition – Revolution of Beauty
From Picasso and Braque to Delaunay and Chagall
The Cubist Revolution
An Exhibition from the Collection of the Center Pompidou, Paris
Date: October 3, 2023 (Tuesday) – January 28, 2024 (Sunday)
Opening hours: 9:30-17:30 (until 20:00 every Friday and Saturday) *Last entry is 30 minutes before closing.
Closed: Mondays (but open on October 9th (Monday/Holiday) and January 8th (Monday/Holiday)), October 10th (Tuesday), December 28th (Thursday) – January 2024 1st (Monday/holiday), January 9th (Tuesday)
Venue: National Museum of Western Art 7-7 Ueno Park, Taito-ku, Tokyo 110-0007
Sponsored by: National Museum of Western Art, Center Pompidou, Nihon Keizai Shimbun, TV Tokyo, BS TV Tokyo, TBS, BS-TBS
Inquiries: 050-5541-8600 (Hello Dial)
Exhibition official website: https://cubisme.exhn.jp
Exhibition official X (old twitter): @cubisme2023_24
Tour: Kyoto City Kyocera Museum of Art March 20, 2024 (Wednesday/Holiday) – July 7, 2024 (Sunday)