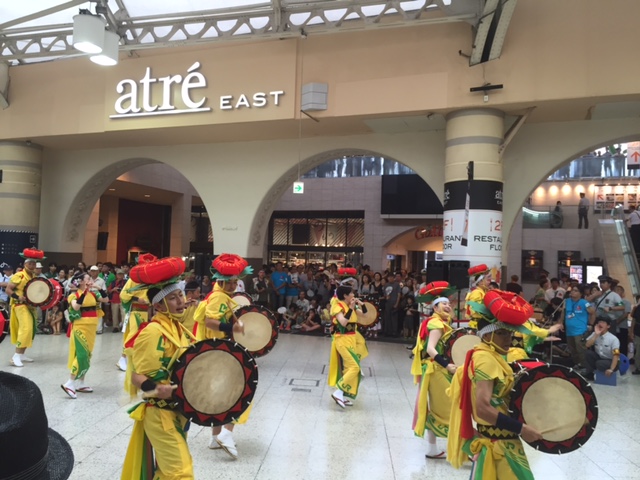 The parade of UENO Summer Festival 2015 started at 1 pm on July 18 at JR Ueno station. A big audience was waiting for the parade to start in a cheerful atmosphere.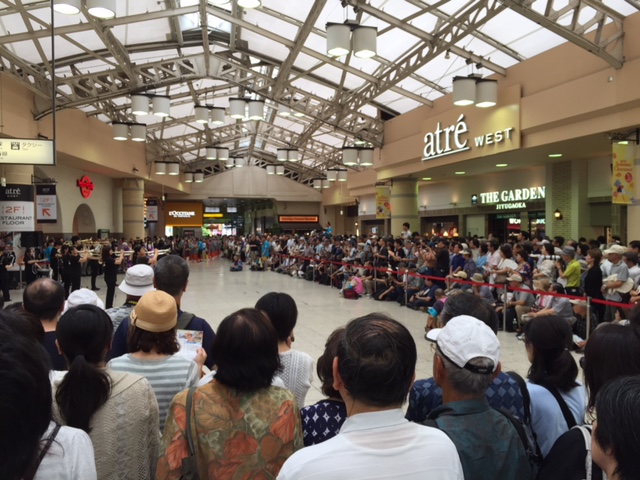 It was started with the greetings from the Chairman of Ueno Kanko-remmei (Ueno Tourism Association) and the Station Master of JR Ueno Station.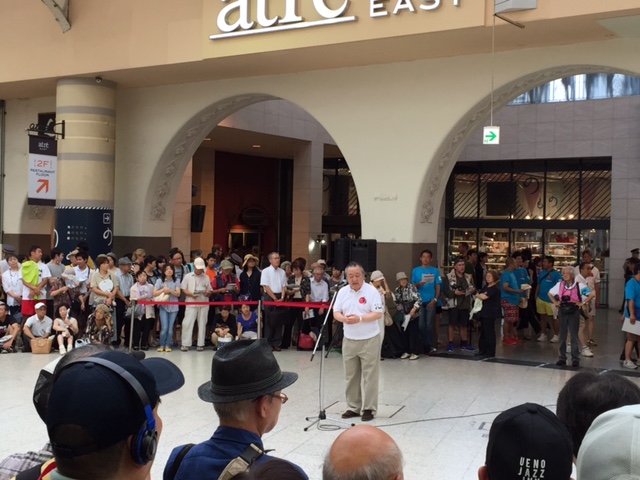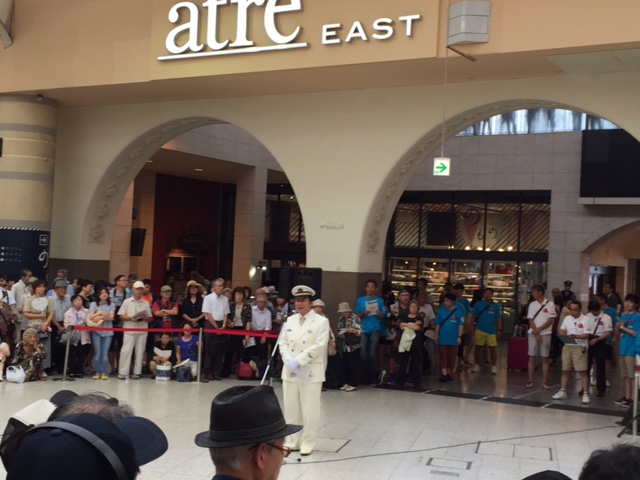 The first performer was the marching band "mizuchi."
---
---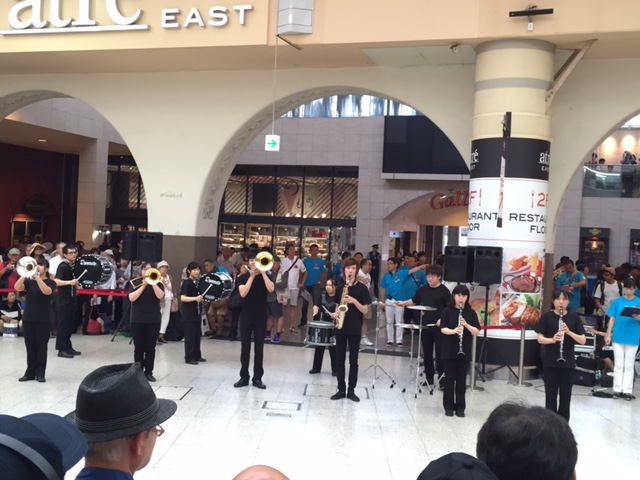 They offered a brilliant performance, playing popular songs that include Dragon Ball theme song and "Katteni Sindbad" of Southern All Stars. Next is the performance of Fukushima Prefecture Tourism & Local Products Association.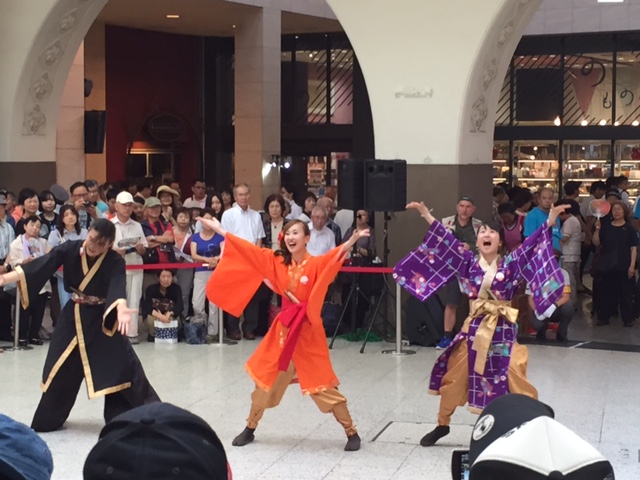 Date Masamune, the 17th head of Date clan, and his wife Megohime introduced the history of Date city.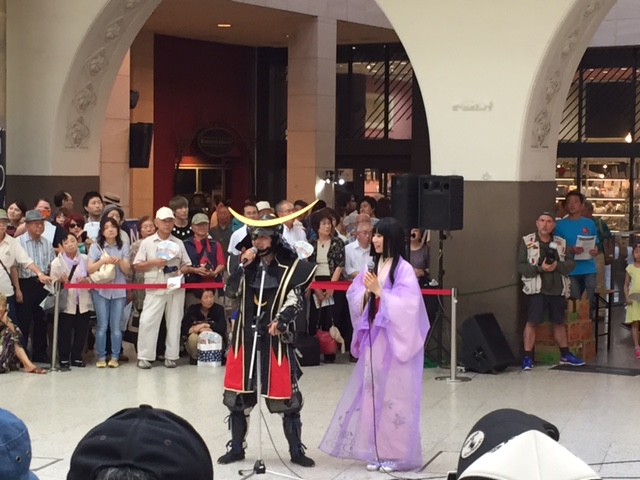 Aomori-shi Namioka Nebuta-kai (Aomori pref. Namioka Nebuta club) played Nebuta music. They also played the most important part of the parade started from 17:30.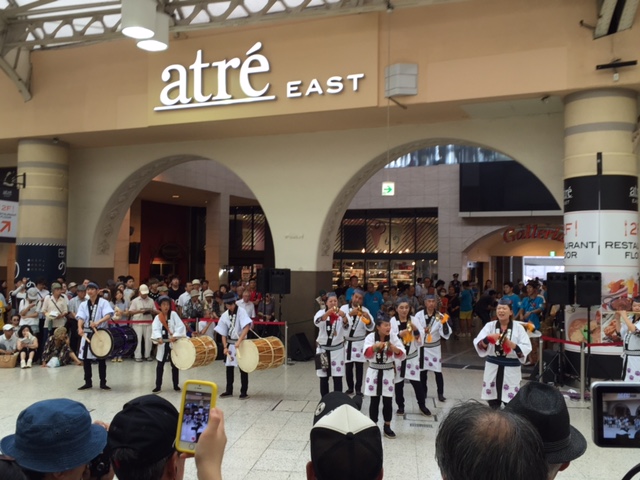 Sakuragawa Edogei Kappore came next. The audience was carried away by their "Kappore" (a traditional Japanese dance)!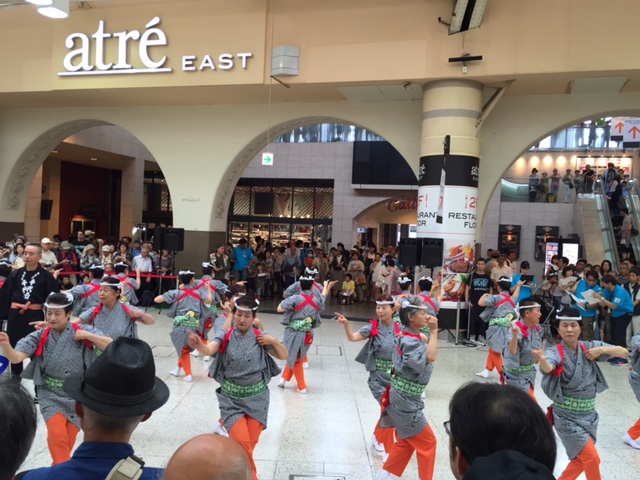 "Tokyo Sky Tree Ondo" (music and dance) by Nihon Mai-no-kai. They offer Japanese classical dance and music in overseas countries as well, having cultural exchange via dancing.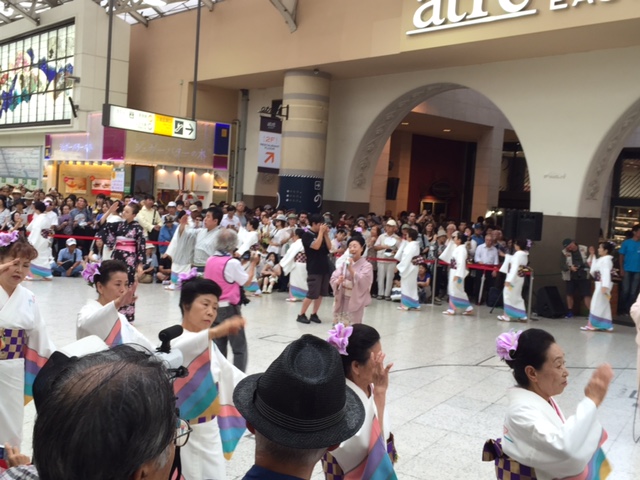 Next is Japan Latin America Yuko-Kyokai (friendship association). They offered folk dances of Bolivia, Columbia, and other Latin American countries.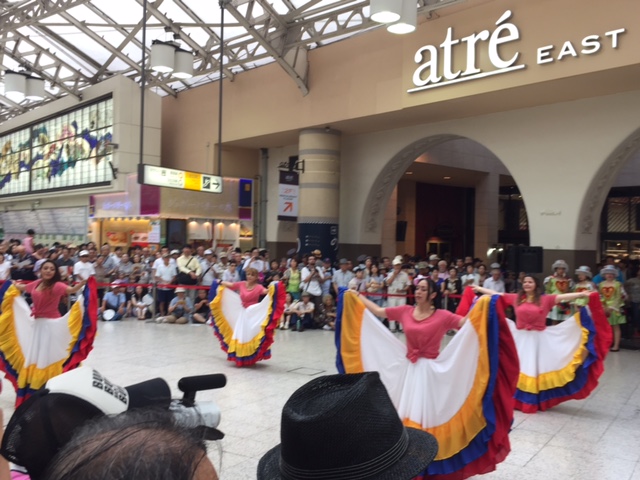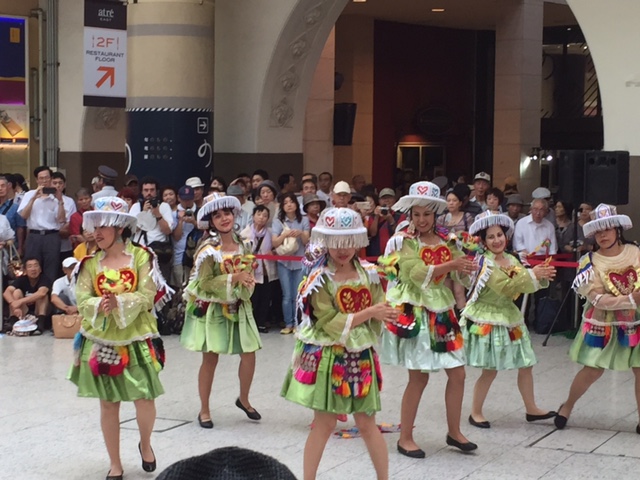 Owara Hozonkai from Toyama Prefecture offered folk songs of the region.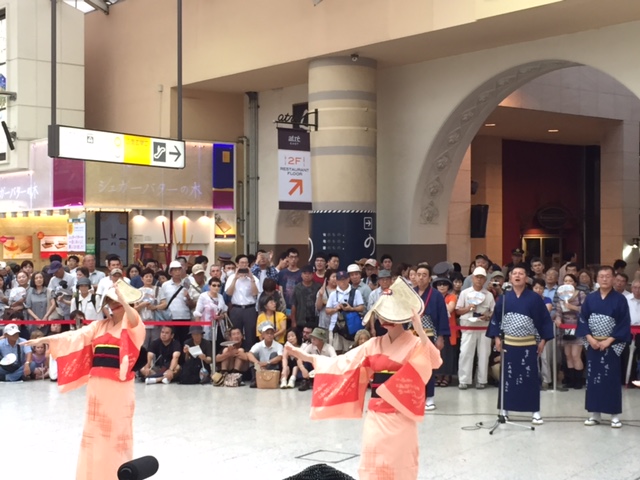 The Lion Dance performed by the student alumni association of Chinese schools in Yokohama.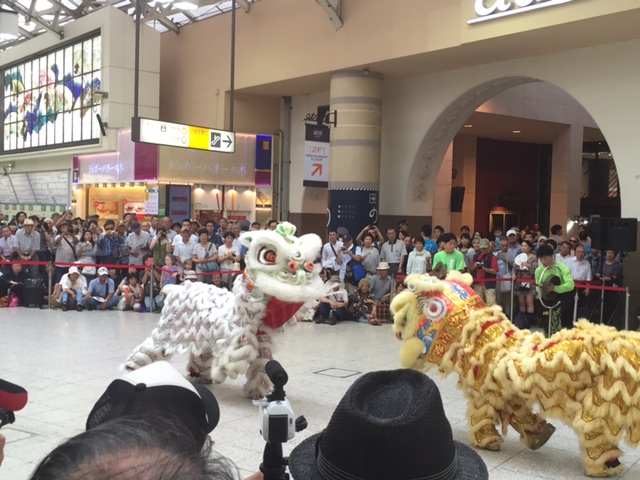 The lion bit at the audience in head! It is believed that those who were bitten will have safe, healthy life in the year.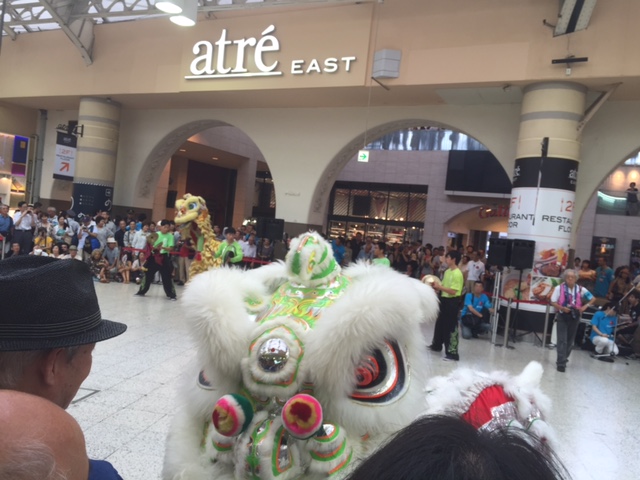 That was a great, authentic show!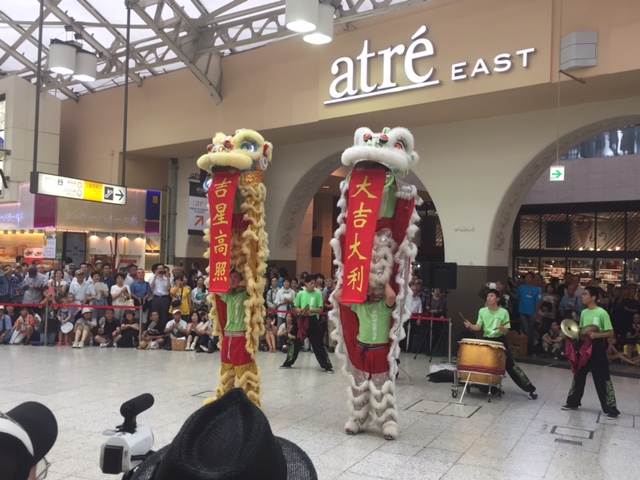 Harajuku Yosakoi-ren followed. They offered the energetic Yosakoi dance, making impressive sound by using a percussion called Yosakoi Naruko.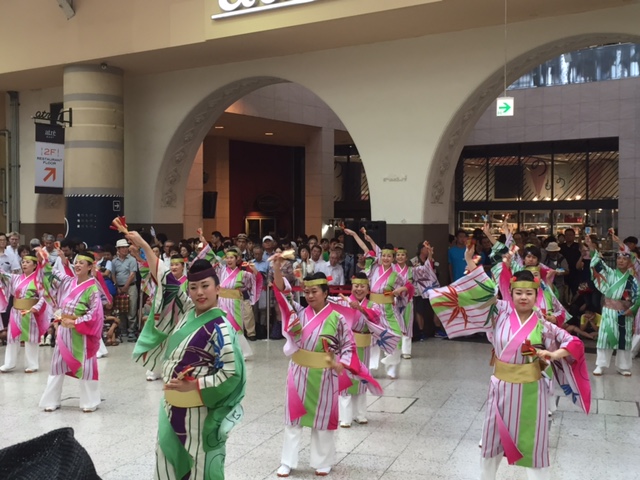 The last performance was done by JR Morioka Sansa Project Team that have achieved the award for excellence in the local Sansa dance contest. It was a powerful performance accompanied with the loud beat of Japanese "Taiko" drums.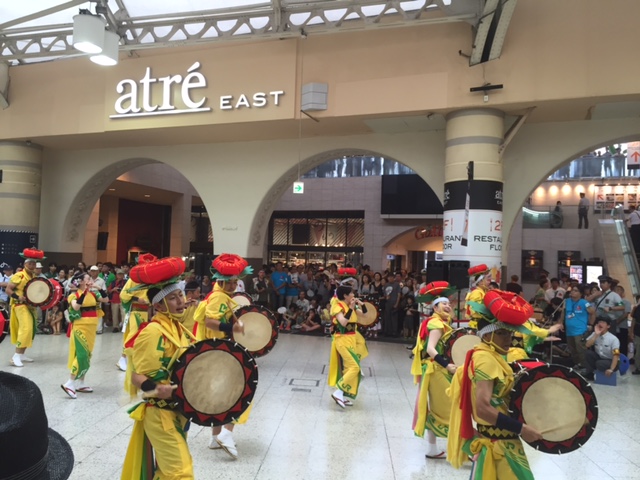 All of them also performed at Suijo Ongakudo from 15:00, and then at Ueno Chuo-dori street from 17:30. That was a great parade that introduced a lot of different cultures. If you missed this year, I strongly recommend you to see the parade next year! I hope you enjoy the rest of the festival!