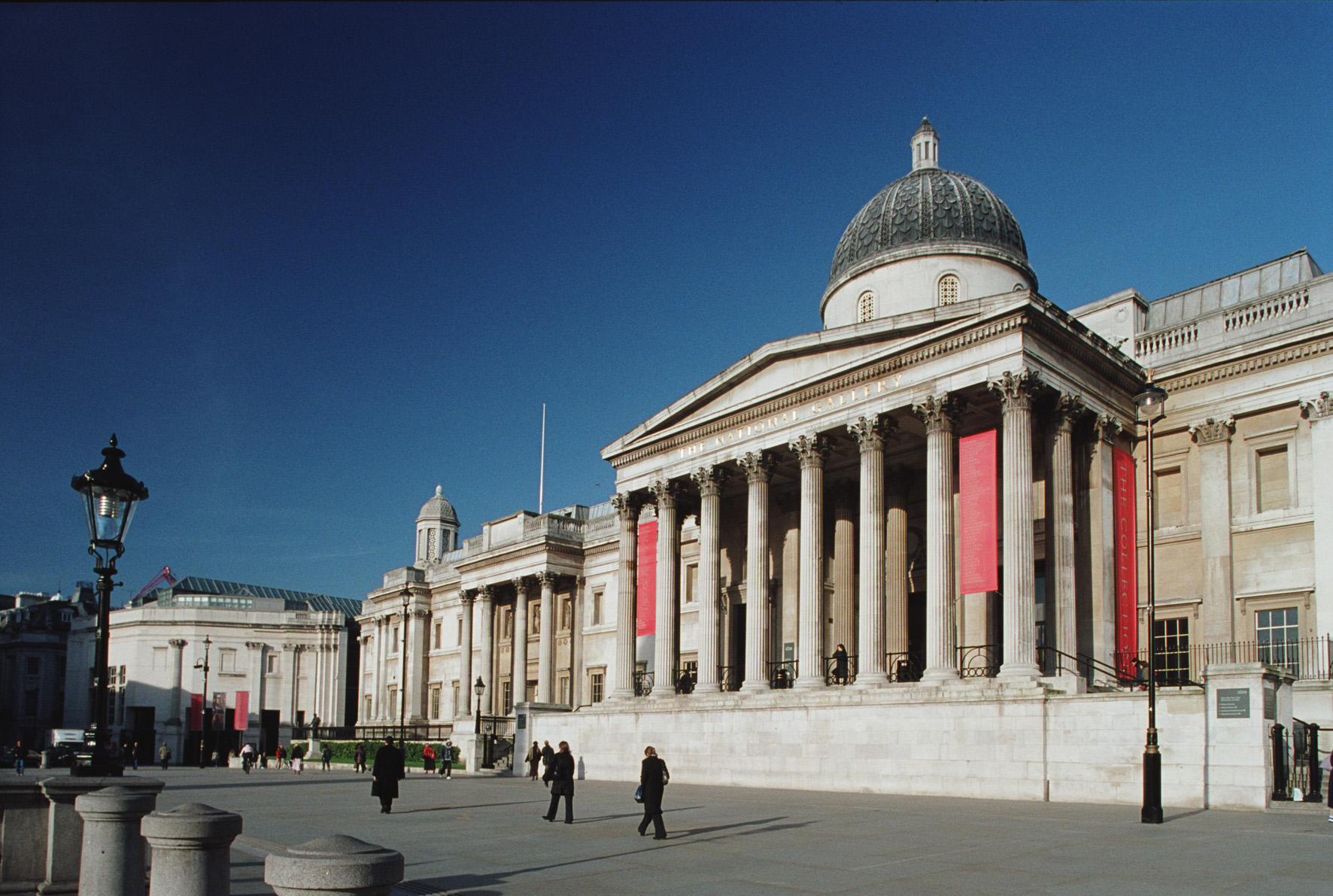 London National Gallery Exterior Image Photo © Phil Sayer © The National Gallery, London
The National Museum of Western Art will host the London National Gallery Exhibition from March 3 (Tuesday) to June 14 (Sun), 2020.
The London National Gallery is one of the world's leading art museums facing Trafalgar Square in central London. Unlike many European art museums, which are based on royal collections, it has its greatest feature in being an art museum founded in 1824 by a national statute. Van Eyck, Leonardo da Vinci, Raffaello, Titian, Rubens, Velazquez, Turner, Monet, Cezanne, Gogh, etc., about 2,300 points covering various paintings of European paintings from the late 13th century to the early 20th century It holds works and has more than 5 million visitors, one of the top five in the world's museums and museums.
London National Gallery Exhibition held for the first time in 2020! Gogh "Sunflower" first visit to Japan! !
---
---
However, the museum, which has many permanent works on display, is known to be extremely difficult to lend works, and it has never been held outside of the museum. The exhibition of about 60 masterpieces, including Goch's masterpiece "Himawaru", which will be released for the first time in Japan, is one of the first attempts in the museum's history and will be held historically. In addition, 2020 is the year of the Tokyo Olympics and Paralympic Games, and there is no doubt that this groundbreaking exhibition will receive global attention.
This time, about one year until the holding, information of 14 works other than Goch's "Sunflower" was announced. At Kokosil, we will introduce a few of them carefully.
Vermeer
Monet
This exhibition presents about 60 masterpieces of western paintings covering regions and genres from the Renaissance to the end of the 19th century, held by the London National Gallery. Its composition is based on the interrelationship in the art of Britain and the continent of Europe, and the collection of art of the continent in the UK, and plans to light the characteristics of the museum as a pan-European collection built in the UK doing. Above all, Japan's first exhibition of works including Goch "Himawari", which is the largest feature of the museum, will be a long-awaited opportunity even for art fans.
Turner
Crivelli
Renoir
Kokosil will continue to provide the latest information on this exhibition, so stay tuned!
Outline of "London National Gallery Exhibition"
Session
March 3 20 (Tuesday)-June 14 (Sun)
Venue
National Museum of Western Art (Tokyo, Ueno Park)
Ueno Park 7-7, Taito-ku, Tokyo 110-0007, Japan
Opening time
9:30 am-5:30 pm
* Friday-Saturday until 8 pm
* Admission is 30 minutes before closing
closing day
Monday
* However, March 30 and May 4 are open
TEL
03-5777-8600 (Hello dial)
Special site
https://artexhibition.jp/london2020/
Tour Exhibition National Museum of International Art (Osaka) July 7-20, 2020