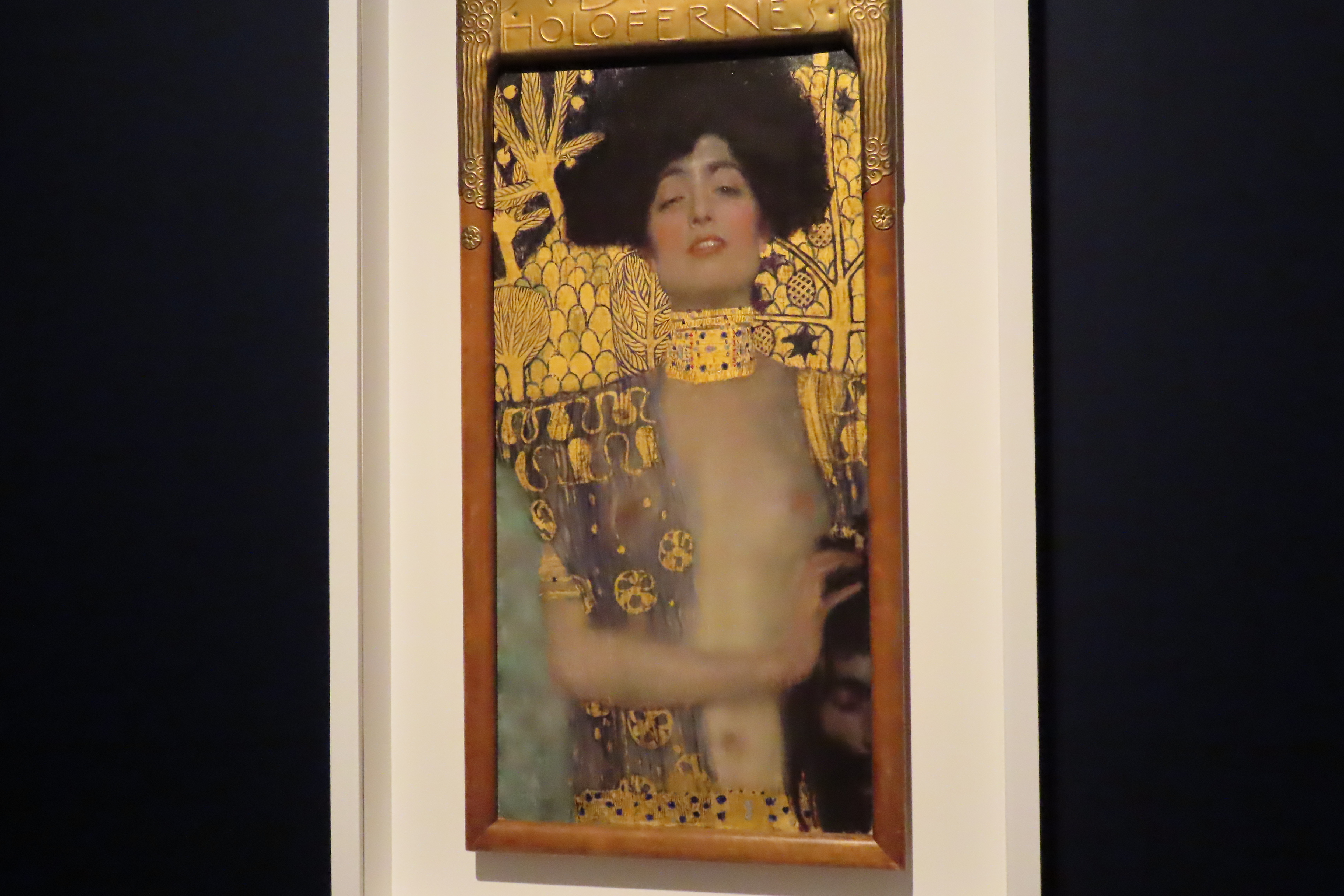 Gustav Klimt "Judit I" 1901
From April 23 (Tuesday) to July 10 (Wednesday), 2019, "Klimt Exhibition Vienna and Japan 1900" will be held at the Tokyo Metropolitan Art Museum. Prior to the opening, the press preview was held on April 22 and we will tell about the situation.
Gorgeous decorativeness using many gilts. End-of-the-century sensuality that also senses death, eros, and the chain of life. At the end of the 19th century Vienna, the lovely female statues and landscapes created by painter Gustav Klimt (1862-1918) are still overwhelmingly popular.
This exhibition, which is held to commemorate 100 years after his death, from the early naturalistic works to the style of the age of the "golden age" that everyone knows, women's paintings and landscape paintings, Klimt's oil paintings have been past in Japan The largest collection of more than 25 works. Furthermore, the works of painters who were active in the same period, Japanese art objects influenced by Klimt, etc. will be introduced together, and the whole picture of Klimt's painting business will be approached.
Exhibition scenery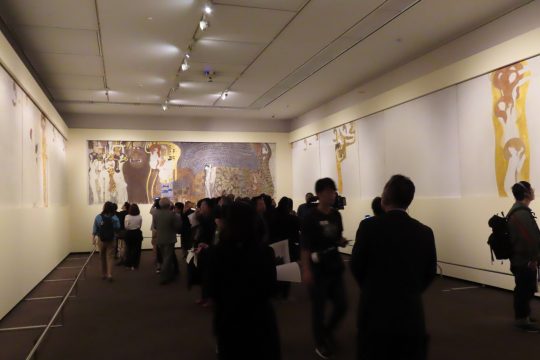 This exhibition has eight chapters.
I Klimt and his family
II Training period and theater decoration
III Private life
IV Vienna and Japan 1990
V Vienna separatist
VI landscape painting
VII Portrait
VIII Linkage of life
Klimt did not talk much in life, saying , "If you want to know about me, you should observe my pictures carefully."
It is just the "life" itself that is transmitted from his picture so as to support the words. The composition of the exhibit is also organized to follow Klimt's painting work from the beginning.
Klimt is a gorgeous golden style, but its style was born after trial and error. Klimt initially worked on orthodox classical paintings through the management of the atelier "artist company", but his co-owner, his younger brother, quickly turned to the "Viennese separatist" in 1897. Klimt became its first president and took off an academic and conservative style, and brought out a unique world view.
In addition, this exhibition will introduce you to the style of the moving Klimt, but chapter 4 can not be overlooked.
Klimt was fond of collecting Japanese art objects such as Ukiyo-e and Kai, but he exhibited works that showed his research results, such as "17-year-old Emilylier Frege" . I will interpret and interpret the painting world in the context of "Japan and Klimt".
Introduction of exhibited works
Gustav Klimt "Judit I" 1901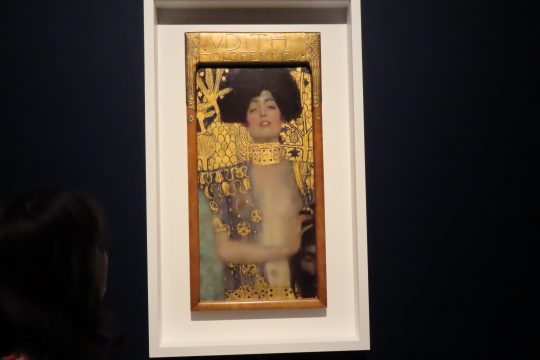 Judith I, known as Klimt's masterpiece.
"This work has all the elements that make Klimt a famous painter today," said Marks Ferringer, the curator of the Austrian Art Museum Belvedere, who described the exhibition.
The subject is a scene of the Old Testament Foreign Scripture. A young widow, Judith, has seduced Holofernes, who has encircled the Jewish town of Bethuria, and cut off his neck.
Stylized compositions, decorative patterns, eroticism of widows exposing nakedness. And above all, real gold leaf is used, and it is a symbolic work that has truly become the "end of the golden age".
Although Judito's expression of looking at this with his hollow eyes runs scared, at this time Klimt is obliged to support him by having two unextracted children, and such personal circumstances are reflected in his work It seems to have been done (!).
Gustav Klimt "Portrait of Eugenia Primafez" 1913 or 14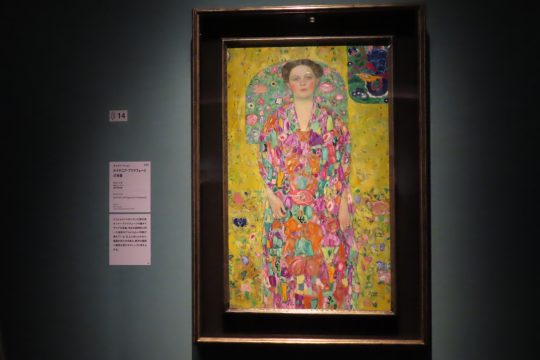 Portrait of a woman who is one of Klimt's most important supporters and wife of a wealthy banker.
On the screen are colorful flowers, and in the upper right corner are drawn porcelain, or a symbol that symbolizes good luck and longevity that may have been inspired by a cloisonne figurine.
Of note is the yellowness of the background. Klimt uses complementary colors in most of his later works, and in this work the background yellow color and the color of the eugenia dress and the floral decoration are contrasted.
Gustav Klimt "The Three Generations of Women" 1905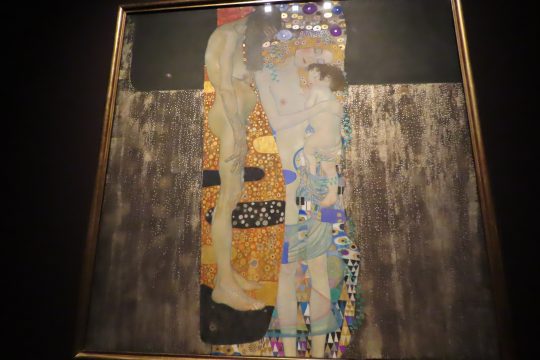 The eighth chapter, entitled "The Linkage of Life," discusses the critically influenced theme of Klimt's pictorial world, the relationship between life and sex from reproduction to death.
This work is a work that directly deals with such themes, and has a very mysterious presence among the Klimt works exhibited in this exhibition.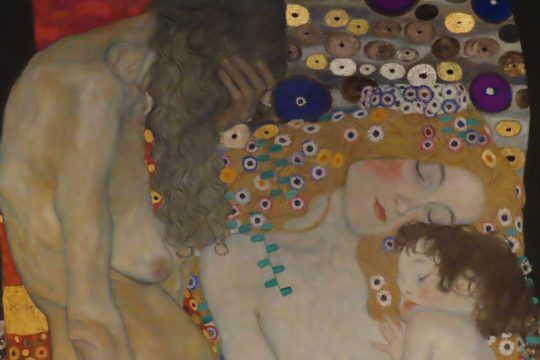 Sleeping infants and young women full of vitality, colored by flowers. An old woman who sighs with a noddy posture behind it.
This is a masterpiece depicting the "three generations of women" on one screen, symbolically depicting the figures of women at each stage of their life.
The strangeness of the decoration, such as triangles, circles, and swirls that color them, is also impressive.
The Japanese artist Kijiro Ota, who saw the work in Rome between 1911 and 1913, pointed out that "the taste of Japanese painting" can be seen in this work, such as the depiction of Japanese paintings and the patterns of friends. . Klimt's work says that the composition, combination of colors, and patterns are unique to Japan. In this work, it seems that the lives of Japanese paintings in Vienna and in Klimt paintings are inherited.
---
"All works, whether they are portraits or landscapes, are common to Gustav Klimt that the paintings were ornaments. It's not something that's drawn with an eye-catcher, as portraits are treated as decorative as well, and this is one of the characteristics of Klimt's paintings. "
Marks Ferringer emphasized "decorability" in Klimt's paintings in the exhibition commentary, and at the same time he said that "the most important being" in the context of the 19th century Vienna art world.
The universe of his thoughts that can be seen by turning around a number of venues in turn. And lifetime.
Please enjoy various expressions including innovation and eros, and "golden style" at the venue.
Outline of the event
Session
Tuesday, April 23, 2019-Wednesday, July 10
Venue
Tokyo Metropolitan Art Museum Planning Exhibition Room
Opening time
9:30 am-5:30 pm
※ Friday 8:00 pm (30 minutes before closing)
Closed day
May 7 (Tuesday), 20 (Mon), 27 (Mon),
June 3 (Mon), 17 (Mon), July 1 (Mon)
inquiry
○ Official site
https://klimt20019.jp/outline.html
○ Hello dial
03-5777-8600
Fee for viewing
General 1,600 yen / College student, technical college student 1,300 yen / High school student 800 yen / 65 years old or older 1,000 yen ※ Junior high school students and below are free
※ Person with disability certificate, love notebook, nursing notebook, mental patient health welfare notebook, A-bomb survivors health notebook and person (the one up to one person) are free
※ Please bring what you can prove