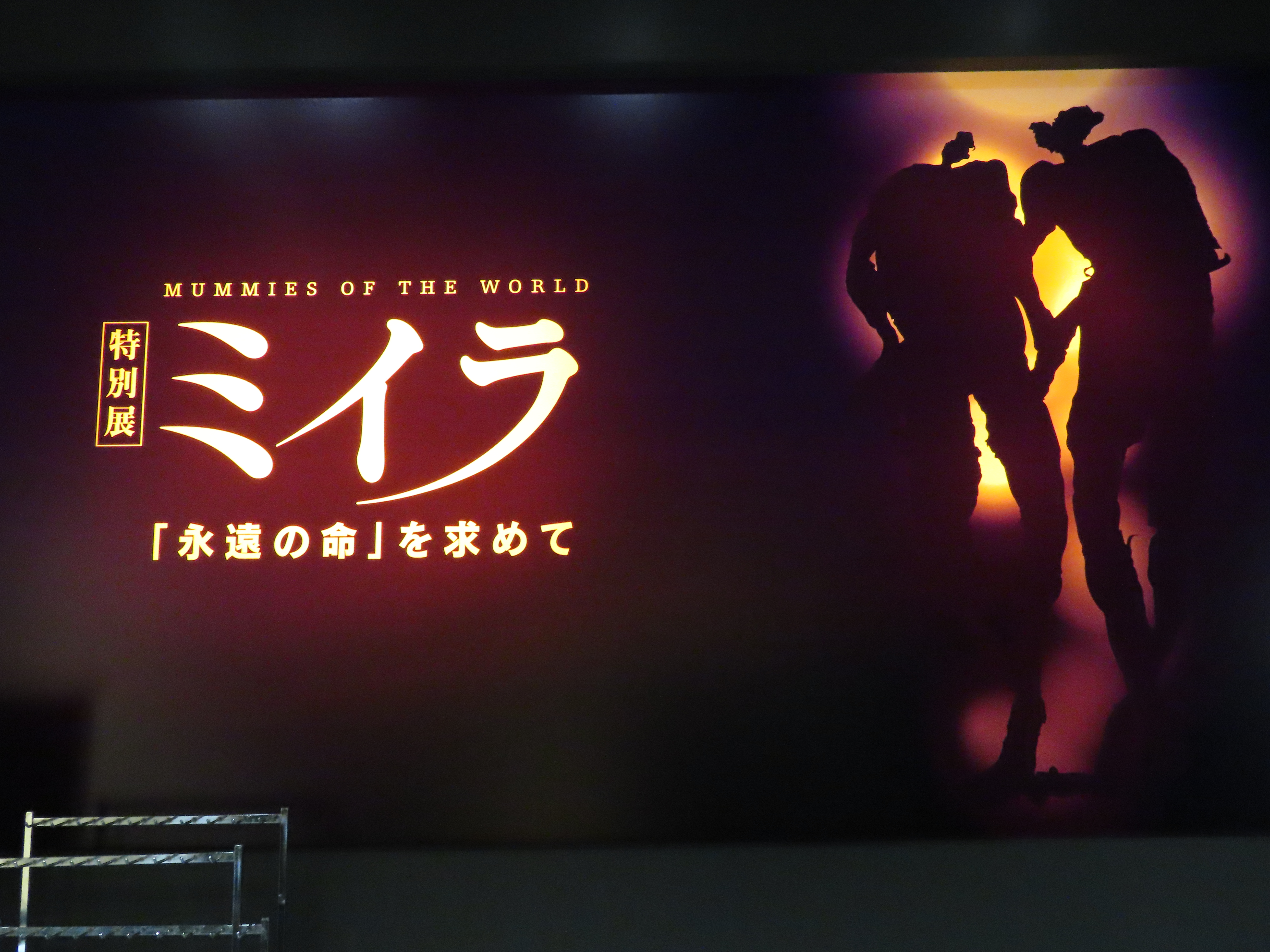 From November 2, 2019 (Saturday) to February 24, 2020 (Monday, National Holiday), the National Science Museum is holding a special exhibition "In Search of Eternal Life" . I participated in a media preview, and this time I will tell you about it!
The largest in Japan! "Science" mummy exhibition
---
---
"Scared" "Uncomfortable" … Some people might look at the mummy and grin unexpectedly.
But at least many of the readers of this article have a fundamental "curiosity" beyond a certain interest, likes and dislikes about mummy.
Why did people make mummy? There is a deep connection with the environment surrounding the people who lived at that time, the view of life and death, and the view of religion.
Mummy has not attracted academic interest for a long time due to its rarity, but the information that can be extracted by the recent science and technology has increased dramatically, and the mummy has been re-investigated and development of preservation methods has been conducted again. It is broken.
In this exhibition, we will explain the mummy from all over the world, various cultures and views of life and death, and the actual image of the mummy that has been revealed scientifically. South America, Egypt, Oceania, Japan … Through the 43 mummy gathered from all over the world, we introduce the various views of life and body that human beings have.
Mummy from all over the world gathers in "Kahaku"!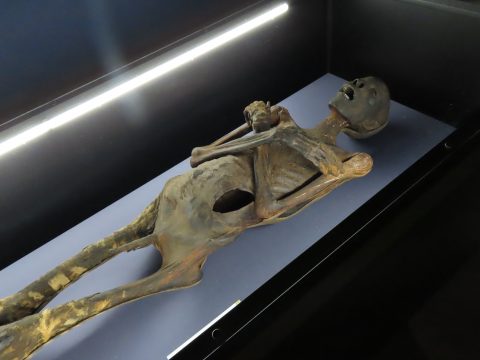 Mummy with genitals attached? !
Greco-Roman era, ruled by Gilshas and Romans. Even after the ancient Egyptian religion was considered heresy, mummies were made in a simpler way. This is a male mummy with a distinct pose that crosses arms, which has been a trend since the New Kingdom. The state of preservation is good, and if you look up close, you can feel the freshness of the facial expression.
According to a CT scan survey, this mummy is a 35-40 year old man. The brain is removed from the nose, the internal organs are removed by incising the left flank, and the body is filled with bags containing linen and natron. Characteristically, the male genitalia made of linen is attached, which is based on the myth of Osiris and is related to the concept of regeneration and resurrection.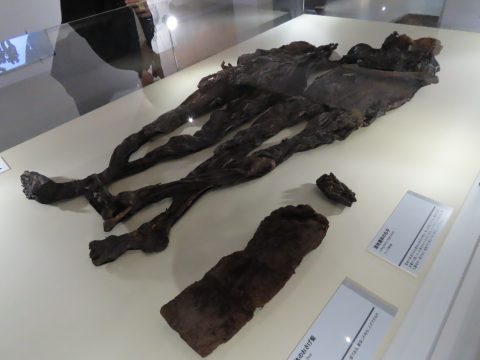 First public release in Japan! Mysterious two mummy
European culture has little custom of preserving bodies as mummies, and most of the discovered mummies are "natural mummies" (those that have not been artificially processed and become dead due to natural conditions). Here are two wetland bodies found in the Bortung Marshland in the Netherlands in 1904.
Two mummy that seems to hold hands. In an extreme state, I can imagine that it is a couple who died while staying close together, but it turns out that both are actually men. Unfortunately, it seems that the relationship between the two has not been elucidated due to poor DNA preservation, and there are still many mysteries.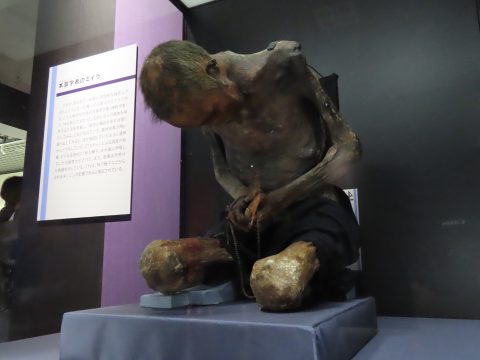 A herbologist who made himself an experimental bench
A Japanese mummy that keeps its original appearance from appearance, body shape and skin texture. This person is an Edo herbologist (modern natural history and pharmacology) who devised a method for preserving his body in order to confirm his own research results. It seems to have been told. In other words, you have become a mummy with your own will (!) From an academic pursuit.
The skin has a reddish brown color, but this may have been due to the effects of tannins in the seeds of cocoons because it was found that they had consumed a large amount of "seed seeds" just before their death. How did he succeed in mummyizing himself? Unfortunately, no specific method has been reported.
Special supporter Beat Takeshi also appears!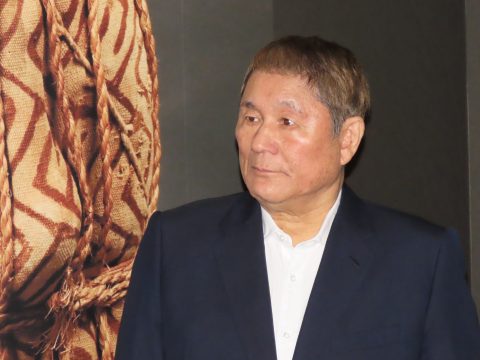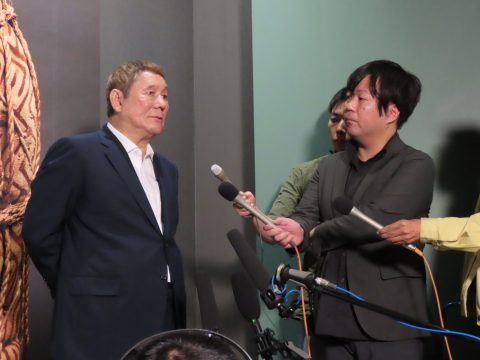 In addition, Beat Takeshi, a special supporter of this exhibition, also appeared at the preview. Takeshi who visited the exhibition hall with the curator
"When I became a mummy, I saw a mummy (mummy of a herbologist) and trembled up. It 's a great spiritual world. Is unknown and cannot be done. ''
And enthusiastic about the cultural value of the mummy, which retains clues from the ancient times. In addition, he mentioned that there was an era of burning mummies in the past, appealed for the importance of spreading education that valued cultural heritage early,
"After all, I want the children to see it. It 's important to be interested in something and want to know more. In this era, there are Google and other searches, but the real thing is still a photo. No, there are strange gears. "
He talked about the significance of this exhibition.
---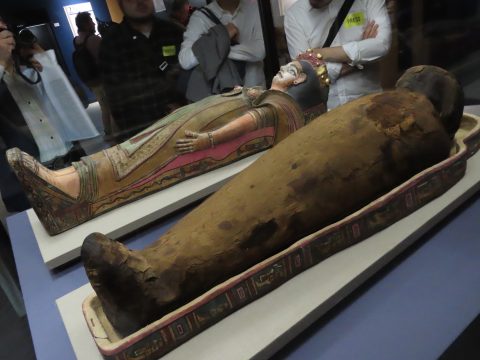 Real image of the mummy revealed by the latest science. Mummy is a "traveler from the past" that tells us the culture and history of people who lived in the past and various "feelings".
"Mummy seeking for eternal life" will be held until February 24, 2020 (Monday / Holiday). Please come to the venue and listen to the words spoken by mummy from all ages and regions.
Outline
Exhibition name
Special Exhibition "In Search of Eternal Life"
Session
From Saturday, November 2, 2019 to Monday, February 24, 2020
9am-5pm (Friday and Saturday until 8pm)
Until November 3 (Sunday / Holiday) 8:00 pm
November 4th (Mon / Close) Until 6pm
* Admission until 30 minutes before each closing time
closing day
Monday (Tuesday if Monday is a public holiday)
And December 28 (Sat)-January 1 (Wednesday / Holiday)
However, it is open on February 17 (Monday)
* Opening hours and closed days are subject to change.
Venue
National Science Museum
Admission fee
General / university students Advance 1,500 yen On the day 1,700 yen
Group Advance 500 yen 600 yen on the day
・ Free for preschoolers. Free for those who have a disability certificate and one caregiver.
・ This exhibition will not be available on Friday / Saturday limited pair tickets.
・ Persons viewing this exhibition with this ticket can also see permanent exhibitions (Ground Hall and Japan Hall) on the same day.
Official site
http://www.tbs.co.jp/miira2019/