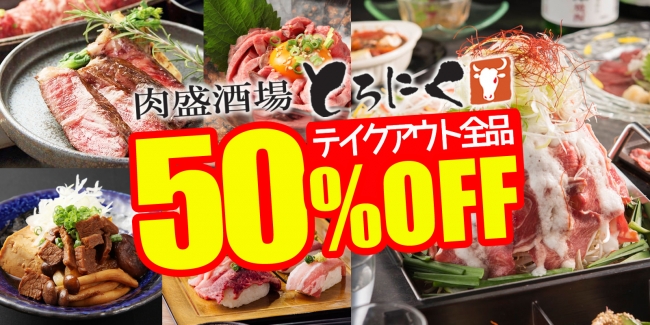 You can enjoy popular low temperature cooked roast beef and roast pork at home!
"Nikumori Bar Toroniku," operated by D-R Co., Ltd. (Headquarters: Minato-ku, Tokyo, President: Ryuki Nakajima), will launch a "50% OFF" campaign for all takeout menu items from May 25 I will do it.
■ Eat popular meat dishes at a meat specialty store at home
Popular low temperature roast beef
---
---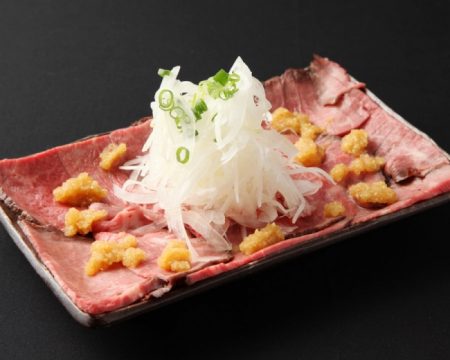 Fried young chicken loved by children and adults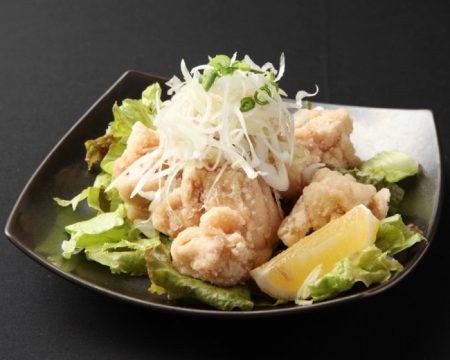 Please enjoy the pork meat dish at home at home. We offer "50% OFF" items such as our proud roast beef, roast pork and low temperature cooked chicken ham that you can't taste at home.
Now that the number of self-catering meals at home is increasing due to a request to refrain from going out to prevent the spread of new coronavirus infection, I think there are many people who are starting to feel "self-catering fatigue / stress" nowadays. I will.
With our popular izakaya brand "Toroniku", you can spend a luxurious time even if you want to refrain from going out, just as you can spend a luxurious time during a request to refrain from going out. We will hold the campaign as follows.
■ 50% off campaign for all takeout menu items
・ Sales period: May 25, 2019 (Mon) ~
・ Stores: "Toroniku Ueno store / Ebisu store / Tachikawa store"
・ Contents: 50% off all takeout menu items
【Notes】
・ Orders for the takeout menu can be ordered by the store staff at the store where you purchased the product or by phone.
・ The pick-up time will be within the business hours of each store.
・ Please note that you will be charged for the call charges when placing an order by telephone.
-The prices, contents, etc. of the target menus (takeout menus) on the Web may be changed without notice for our convenience. When ordering, please check the latest contents before ordering. Please note that we may not be able to receive the order for the desired product due to the sold-out etc.
・ This discount campaign cannot be used with various coupons or other discount services.
・ Some stores have different take-out menu prices (excluding lunch boxes). For details, please check with the store staff when ordering.
・ Please take your ordered products as soon as possible after taking them home.
[Store details]
Store name: Nikumori Bar Toroniku Ueno store
Address: 5-14F, Baritas Okanoeisen Building, 6-14-7 Ueno, Taito-ku, Tokyo 110-0005
Phone number: 03-5812-5686
Opening hours: dinner
16: 00 ~ 20: 00
Store Name: Meat Master Toroniku Ebisu Store
Address: 8F, Irifune Building, 1-9-4 Ebisu Nishi, Shibuya-ku, Tokyo 150-0021
Phone number: 03-5784-3340
Opening hours: dinner
16: 00 ~ 20: 00
Store name: Nikumori Bar Toroniku Tachikawa
Address: Tachikawa Regent Hotel 4F, 2-11-7 Akebonocho, Tachikawa, Tokyo 190-0082
Phone number: 042-548-5088
Opening hours: dinner
16: 00 ~ 20: 00