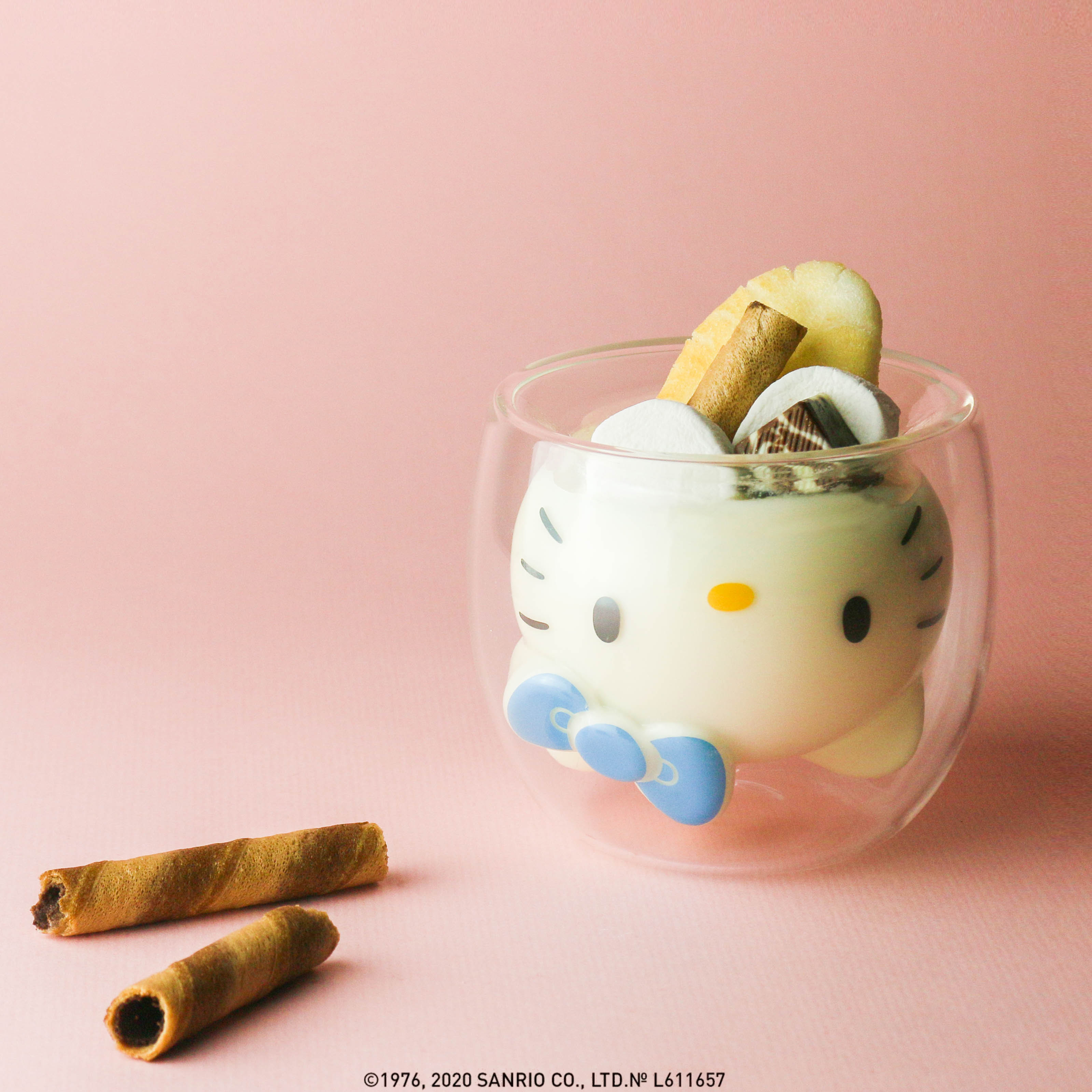 -Sold for a limited time from December 2nd to 25th-
Aiwa Kogyo Co., Ltd. "Good Glass Japan" will sell Good Glass at Ueno Marui from December 2nd (Wednesday) to 25th (Friday) for a limited time. This will be the second sale following July this year.

We are planning to line up more than 25 types such as the popular "Hello Kitty" glasses and the "Shiba" series.
■ Dealer information
Store name: Ueno Marui
Location: 6-15-1 Ueno, Taito-ku, Tokyo 110-8502
Location: Ueno Marui 1F Front entrance right
Period: December 2nd (Wednesday) to 25th (Friday)
---
---
■ Product lineup
We have a lineup of more than 25 types of products, including the popular Hello Kitty glass and the Shiba series including the new "Shiba Mug".
■ Glass to enjoy home time
Now that we have a long time at home due to the corona virus, more and more people are enjoying our home cafe.
Good glasses can help you with that.
This is because Good Glass makes glasses in the hope that customers will smile during tea time.
If you pour milk into a bear glass, it becomes a "white bear", and if you use a latte, it's as if you're wearing a muffler.
You can enjoy various drinks because the atmosphere changes depending on the drink you pour.
Also, because it is heat resistant, it is very useful in winter when you often drink hot drinks.
■ Ideal for gifts A glass filled with "I'm glad I got it"
Good glasses are chosen by many customers as gifts.
"I want you to smile with this glass" It is a perfect gift to convey such kindness.
It can be used for various occasions such as Christmas, birthdays, and anniversaries.
■ Handmade using traditional glass crafts
The products are made by the blown glass manufacturing method used in traditional glass crafts.
Good glass is born from the fusion of traditional craftsmanship and the sensibility of young designers.
Since the glasses are handmade, the same product has different ear sizes, different heights, and different facial expressions.
That is what makes it unique and attractive.
■ Product information
Product name: "Hello Kitty" Double Wall Glass
Color: red, pink, blue, gold
Material: Borosilicate glass
Specifications: Heat resistance -20 ℃ ~ 120 ℃
Size: Dia9.5cm H8.2cm There are individual differences because it is handmade
Capacity: 250ml Handmade, so there are individual differences
Package: Dedicated box
Price: 3600 yen + tax
Written by: Sanrio Co., Ltd.
Publisher: Skater Co., Ltd.
Distributor: Aiwa Kogyo Co., Ltd. Good Glass Japan
© ︎1976, 2020 SANRIO CO., LTD. TOKYO, JAPANⓁ
Product name: "Shiba" series
Material: Borosilicate glass
Specifications: Heat resistance -20 ℃ ~ 120 ℃
Size: Dia9.2cm H9.6cm (There are individual differences because it is handmade)
Capacity: 250ml (There are individual differences because it is handmade)
Package: Dedicated box
Manufacture: Taiwan
Price: 3200 yen + tax, mug 3500 yen + tax
Product name: Standard series "Dog" "Cat" "Bear" "Duck"
Material: Borosilicate glass
Specifications: Heat resistance -20 ℃ ~ 120 ℃
Size: Dia9.2cm H9.6cm (There are individual differences because it is handmade)
Capacity: 250ml (There are individual differences because it is handmade)
Package: Dedicated box
Price: 3,200 yen + tax
Product name: "Rabbit mug"
Material: Borosilicate glass
Specifications: Heat resistance -20 ℃ ~ 120 ℃
Size: Dia9.2cm H11cm (There are individual differences because it is handmade)
Color: pink, blue
Capacity: 320ml (There are individual differences because it is handmade)
Package: Dedicated box
Manufacture: Taiwan
Price: 3500 yen + tax
■ Company profile
Trade name: Aiwa Kogyo Co., Ltd.
Established: October 1989
Representative: Kazuhiko Sakakibara, Representative Director
Headquarters: Handa City, Aichi Prefecture
URL: "Good Glass Japan" https://www.r-kj.com
The official website is operated by Good Glass Japan Co., Ltd.
( Https://www.goodglas-jp.com/ )
Others: Received the Minister of Education, Culture, Sports, Science and Technology Award for "Cleaning Award 2019"
https://www.soujikyoukai.jp/ Cleaning Award / Cleaning Award 2019
Photo courtesy of: Some photos are provided by Wada Coffee.
Wada Coffee: 2-8-16 Higashitsukurimichi, Aomori City, Aomori Prefecture