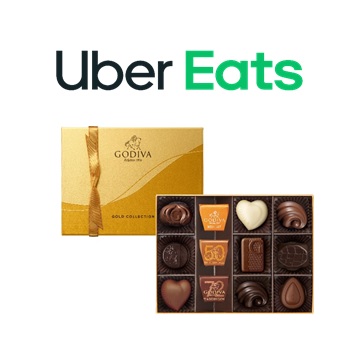 -Starts sequentially at limited stores from March 8, 2021 (Monday)-
Godiva Japan Co., Ltd. (Minato-ku, Tokyo) will offer a delivery service using the delivery service "Uber Eats" provided by Uber Eats Japan LLC (Minato-ku, Tokyo) from Monday, March 8, 2021 in Tokyo. , Kanagawa, Aichi, Osaka, and some limited stores in Fukuoka will start in sequence.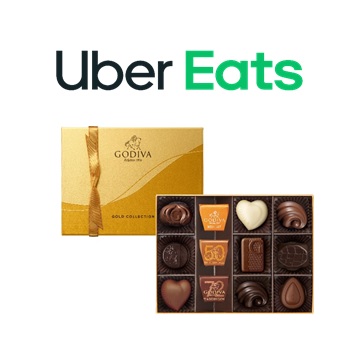 ---
---
With "Uber Eats", Godiva's chocolates and cookies can now be delivered to your home or office.
We have a lineup of 6 types of chocolate and baked goods, including the classic "Gold Collection" and "Cookie Assortment", which can be said to be Godiva's symbol. In addition, you can reserve the delivery date and time, and deliver at the best time for gifts (within one week from the date of order).
We plan to continue expanding the number of dealers and target products.
For gifts to loved ones and rewards for yourself when spending time at home.
With shopping in a new lifestyle, Godiva will continue to deliver a lot of happiness.
■ Introduction overview
Start time / Dealer:
Starts from Monday, March 8, 2021 <br /> Sunshine City Alpa store, Yokohama Motomachi store, Nagoya Sakae store, Namba CITY store, Tenjin underground shopping area store
Scheduled to start on Monday, March 29, 2021 <br /> Atre Ebisu store, Atre Ueno store, Shinjuku station west exit store, Coppice Kichijoji store, Hankyu Nishinomiya Gardens store
How to purchase: Please check at https://www.ubereats.com/ja-JP/.
Target products: Gold Collection (7 tablets), Gold Collection (8 tablets), Gold Collection (12 tablets), Gold Collection (20 tablets), Nuts & Fruits Almonds, Nuts & Fruits Cranberries, Nuts & Fruits Hazelnuts, Cacao beans, cookie assortment (18 pieces), cookie assortment (32 pieces)
Remarks:
* Godiva Club points are not eligible.
* Store / online shop campaigns are not eligible.
* For inquiries regarding Uber Eats orders, please use the help of the Uber Eats app.
Reference ■ Product overview
Gold collection
A Heart of Gold With all your heart. The moment you untie the ribbon and open the box
May your feelings overflow. An assortment of fragrant pralines, mellow ganache, and art-like chocolates that are alive with Belgian tradition. We will deliver happy times to that important person.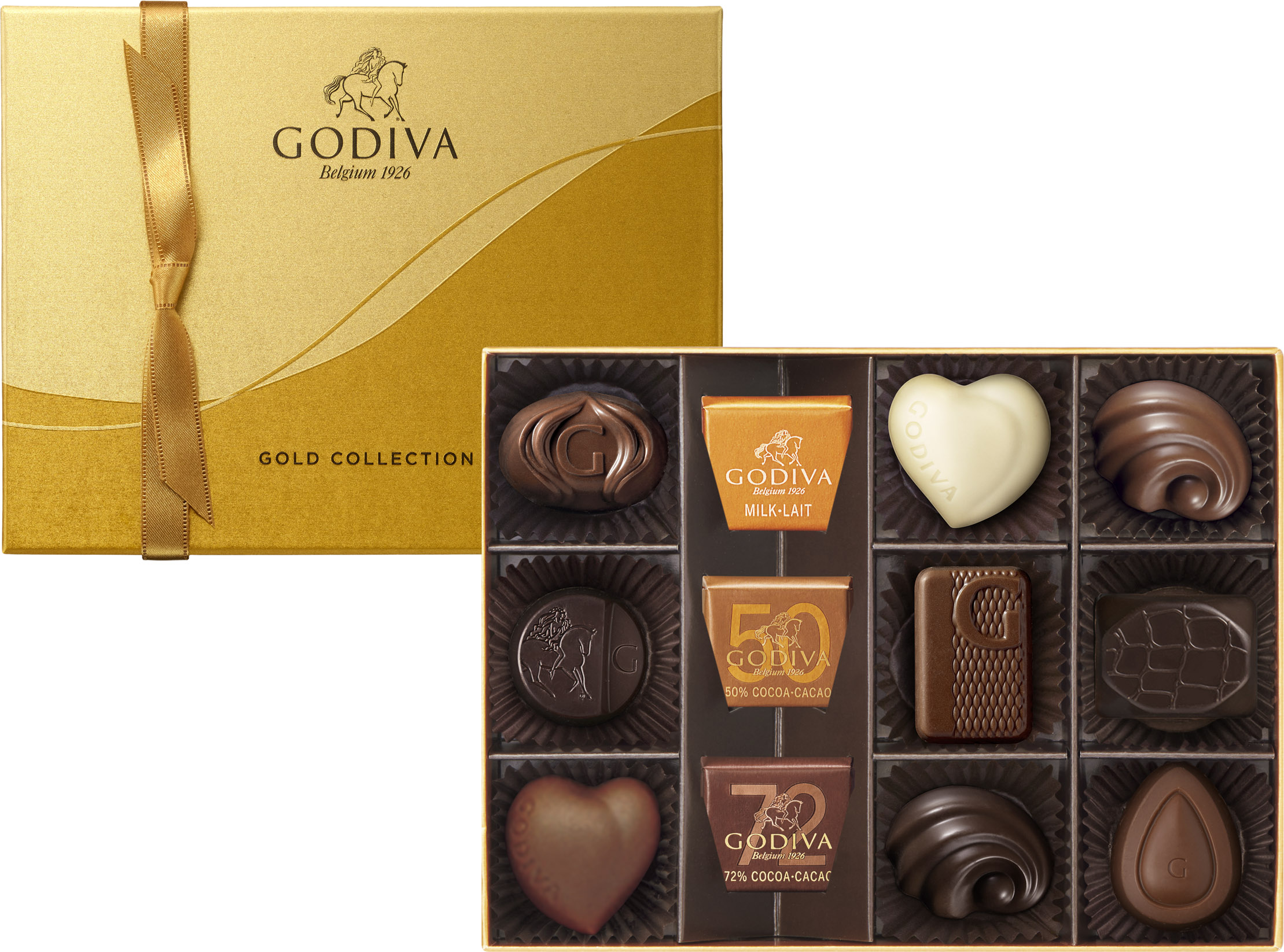 Cookie Assortment <br /> Chocolate is sandwiched with a light cat tongue dough. You can enjoy the crispy texture and the harmony of flavorful chocolate. Two types of cookies, milk chocolate and dark chocolate, are packed in Godiva-colored gold and brown cans.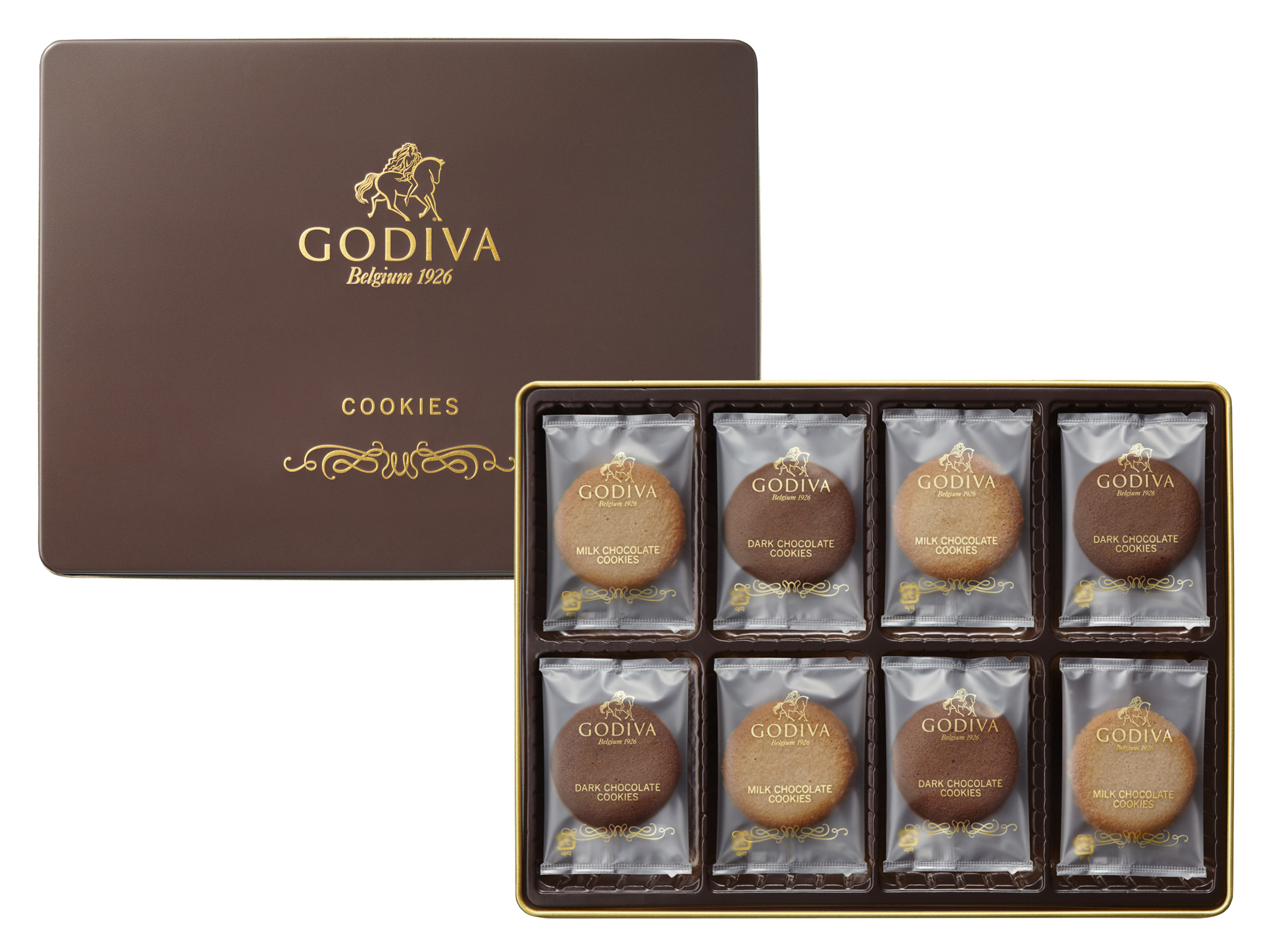 Nuts & Fruits, Cocoa Beans <br /> Natural ingredients such as cocoa beans, nuts and fruits are coated with high cocoa chocolate.