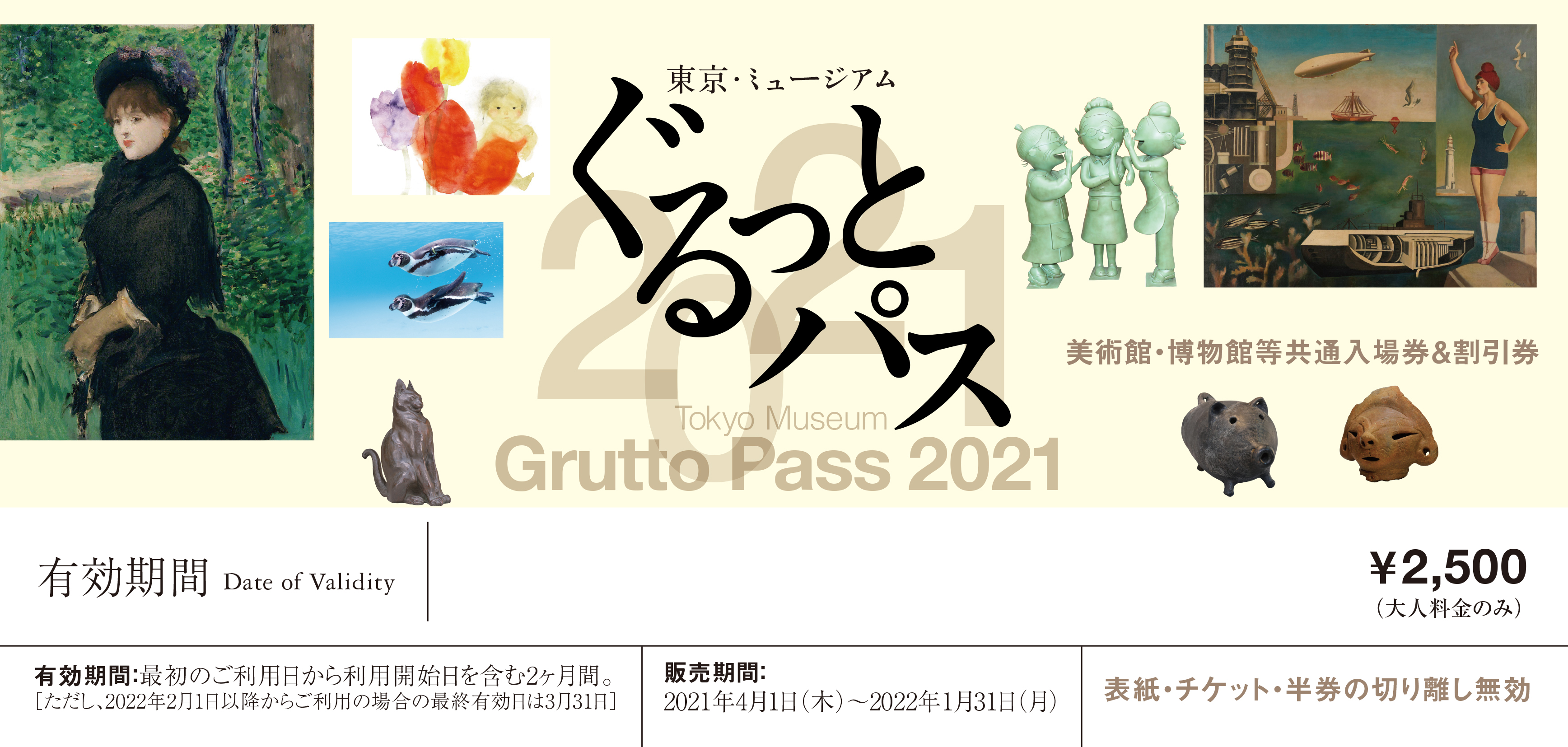 "Tokyo Museum Grutto Pass 2021" is a great ticket book of 2,500 yen per book that includes admission tickets and discount tickets for 99 museums mainly in Tokyo. https://www.rekibun.or.jp/grutto/
We are pleased to inform you that it will be released on Thursday, April 1, 2021.
Four new museums will participate in "Gurutto Pass 2021"!
All four attractive and unique buildings can be used as admission tickets.
Hasegawa Machiko Museum
---
---
The works of art collected by manga artist Machiko Hasegawa with her sister are open to the public. In addition to the permanent exhibition that introduces Machiko's works and life, a special exhibition is also held at the annex, Hasegawa Machiko Memorial Hall.
You can also enter the Hasegawa Machiko Memorial Hall.
Eisei Bunko
The only museum in Tokyo that is directly affiliated with the daimyo family. It holds about 94,000 cultural properties handed down to the Hosokawa clan, who ruled the 540,000 stones of the Higo Kumamoto domain. Held special exhibitions on various themes.
Tokyo Fuji Museum
With a collection of about 30,000 works, the museum's greatest feature is the oil painting collection, which offers a panoramic view of the 500-year history of Western painting from the Renaissance to the present day.
Tamashin Museum of History
The Tamashin Museum opened in May 2nd year of Reiwa at the north exit of Tachikawa Station. Exhibits centered on the collection of excellent paintings and sculptures of modern Japan, and precious ancient ceramics of the Orient.
99 museums, zoos, aquariums, botanical gardens, gardens
* 99 facilities where "Gurutto Pass 2021" can be used → https://prtimes.jp/a/?f=d38211-20210127-8592.pdf
* Can only be used once for exhibitions designated by each facility.
* There are "exhibitions that can be entered" and "exhibitions that can be used as discount tickets".
2,500 yen (* Adult fee only)
April 1, 2021 (Thursday) -January 31, 2022 (Monday)
2 months from the date of first use
(However, the final expiration date is March 31, 2022 (Thursday))
You can purchase it at the counters of 99 facilities where you can use "Gurutto Pass 2021".
* Cannot be purchased at facilities that are closed.
● Other sales counters
Tokyo Tourist Information Center (1st floor of Tokyo Metropolitan Government Building No. 1) / Libro Shiodome Shiosite Store / Parco Book Center Chofu Store / Asakusa Culture and Tourism Center (in front of Asakusa Raimon) / Ueno Park Information Center / TIC TOKYO (JR Tokyo Station Nihonbashi Exit) / Tokyo City Eye (KITTE) / Chuo Ward Tourist Information Center (in Kyobashi Edglan) / Chubu Regional Information Plaza in Keio Shinjuku / T-CAT Foreign Tourist Information Center (in Tokyo City Air Terminal), etc.
● Voucher sales
(Please exchange for the pass itself at the target facility of Gurutto Pass 2021)
Lawson Ticket / Seven-Eleven / Family Mart / Ministop / Kinki Nippon Tourist Branches, etc.
* Refunds are not possible. Please check the contents in advance on the "Gurutto Pass 2021" homepage https://www.rekibun.or.jp/grutto/. (After Thursday, April 1, 2021)
* The museum may be temporarily closed without notice to prevent the spread of the new corona infection. When you go out, please be sure to contact each facility for the latest information or check the official website of each facility.
【Contact Us】
Tokyo Museum Round Pass Secretariat
Phone 03-5610-0051 (10 am-5pm on weekdays excluding weekends and holidays)
1-4-1, Yokoami, Sumida-ku, Tokyo 130-0015, Tokyo Metropolitan Foundation for History and Culture