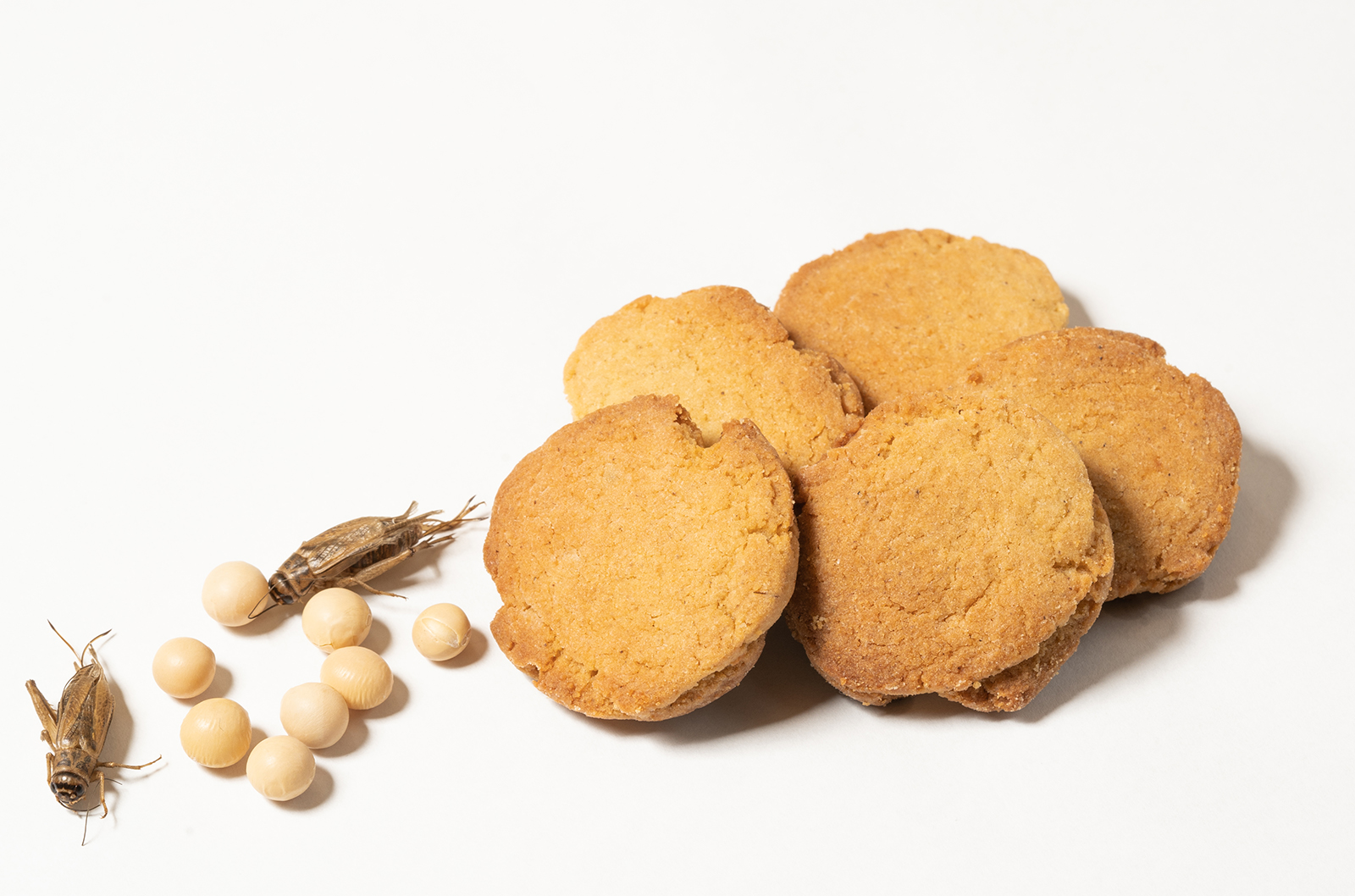 A protein-rich gluten-free cookie that is a combination of "soybeans" and "crickets" that are attracting worldwide attention.
TAKEO, a limited liability company specializing in insect foods, will release "soybean and cricket cookies made by insect food specialty stores" in late April 2021.
Development background-Make insect food easier and more everyday. –
TAKEO's actual store opened in 2018 in the Ueno Asakusa area of Tokyo. Since then, the actual store has been very important as a place where we can communicate directly with our customers.
The number of people who are interested in insect food is increasing year by year. There are various reasons for coming to the store, such as "I want to give it a try," "It looks nutritious," "It looks interesting," and "Thinking about future food problems." Among them, I often heard the need for "insect foods that can be eaten on a daily basis" and felt that there was a need to develop products that were close to such daily life.
---
---
Most of the products that can be enjoyed at the actual store are gorgeous and have an impact, but the product concept of this "soybean and cricket cookie made by an insect food specialty store" is "more casual and more everyday insect food." To. " We have developed it as a product that is close to the lives of many people, aiming for deliciousness, ease of eating, and affordability that can be eaten every day.
By blending soybean powder, which is the main ingredient, a moist and rich texture is expressed. The cricket powder is kept at 3%, which has a faint scent, to achieve both the taste of crickets and the ease of eating. I hope this product will be an opportunity to incorporate insect food into our daily lives.
(TAKEO real store manager Michiko Miura)
Product Features
It is a gluten-free cookie that is a combination of "soybeans" and "crickets" that are attracting worldwide attention. The amount of protein derived from soybeans and crickets is 11g per bag, and you can enjoy twice as much protein (* 1) as ordinary cookies. In addition, by blending high-quality crickets, it is delicious without any habit. The texture is moist and rich, making it a perfect texture to fill your stomach.
(* 1 Refer to the Standard Tables of Food Composition in Japan 2020 (8th edition))
● What is the world food problem in the first place?
The world's population is increasing every year and is projected to reach 9.7 billion by 2050. It is said that we will enter an era of shortage of drinking water and protein as the population grows.
● Why soybeans are attracting attention?
Soybeans are used everywhere in Japan. Recently, it has been attracting attention as an alternative meat and diet food because it has abundant nutritional value such as protein.
● Why are crickets paying attention?
Since its announcement at FAO in 2013, it has been attracting attention for its nutritional value, its impact on the environment during production, and its novelty as a new ingredient.
Product Summary
Product name: "Soybean and cricket cookies made by an insect food specialty store"
Release date: Late April 2021
Capacity: 80g
Suggested retail price: 500 yen (tax included)
Sales channels: Online stores, retail stores nationwide.
TAKEO real store
We operate a physical store where you can enjoy shopping and light meals while talking with the staff.
Business Hours: 12:00 – 18:00 Mon / Tue / Thu / Fri / Sun
Regular holiday: Closed on Wednesdays and Saturdays. There are other temporary closures.
About GK TAKEO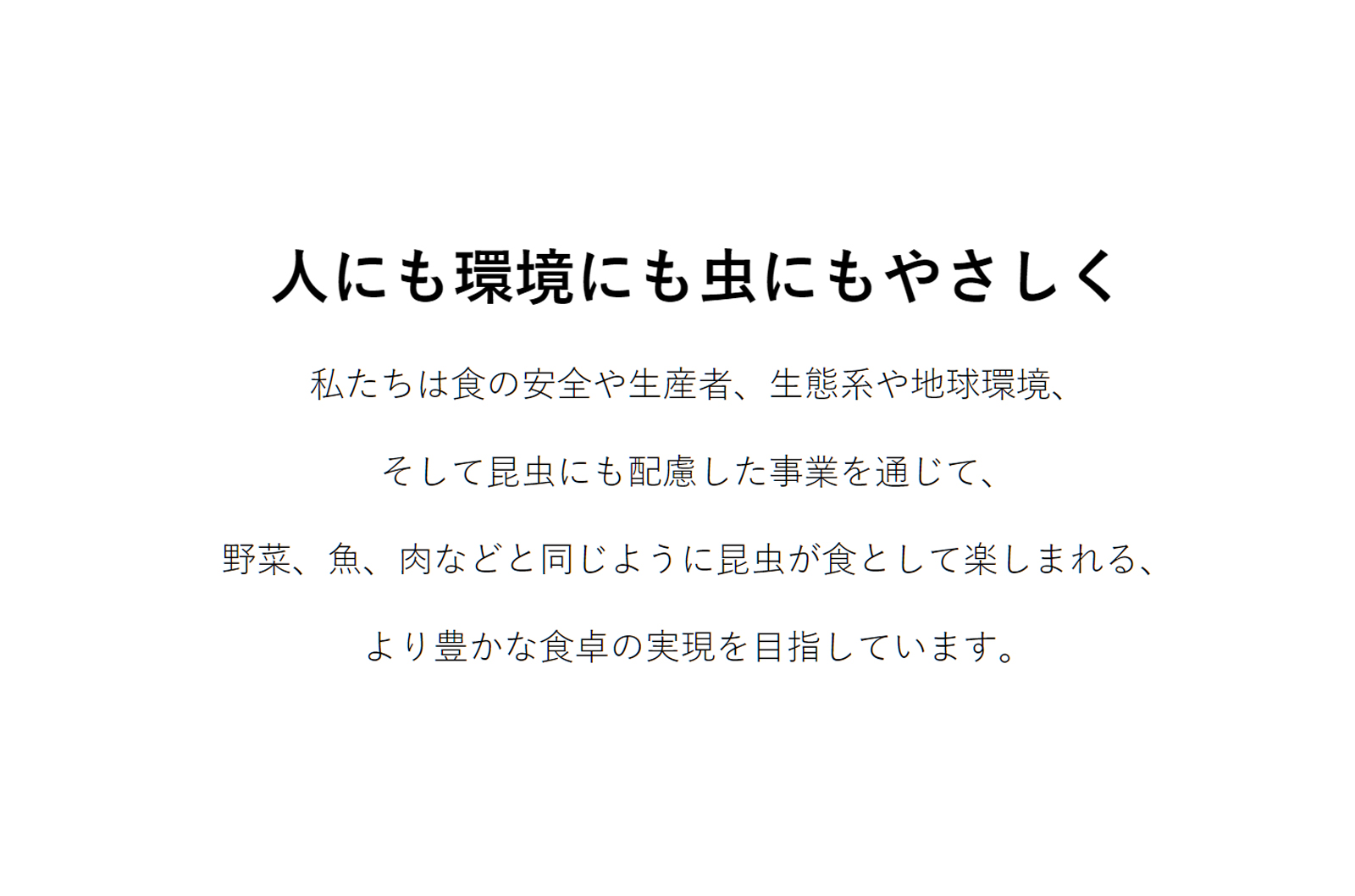 TAKEO is a company specializing in insect food. We aim to create a richer dining table where insects decorate the kitchen in the same way as vegetables, fish, and meat. We are developing a wide range of businesses related to insect food, from developing insect farming technology to developing and manufacturing domestic insect series, original products such as tagame cider, online shops, restaurants specializing in insect food and direct sales shops.
■ Company profile
Company name: GK TAKEO
Location: 1-6-10 Matsugaya, Taito-ku, Tokyo
Representative: Takeo Saito
Established: 2016 (Founded 2014)
Homepage: https://takeo.tokyo/ (Click here to purchase)
Corporate site: https://about-takeo.tokyo/
twitter: https://twitter.com/takeo_tokyo/
Instagram: https://www.instagram.com/takeo.tokyo/