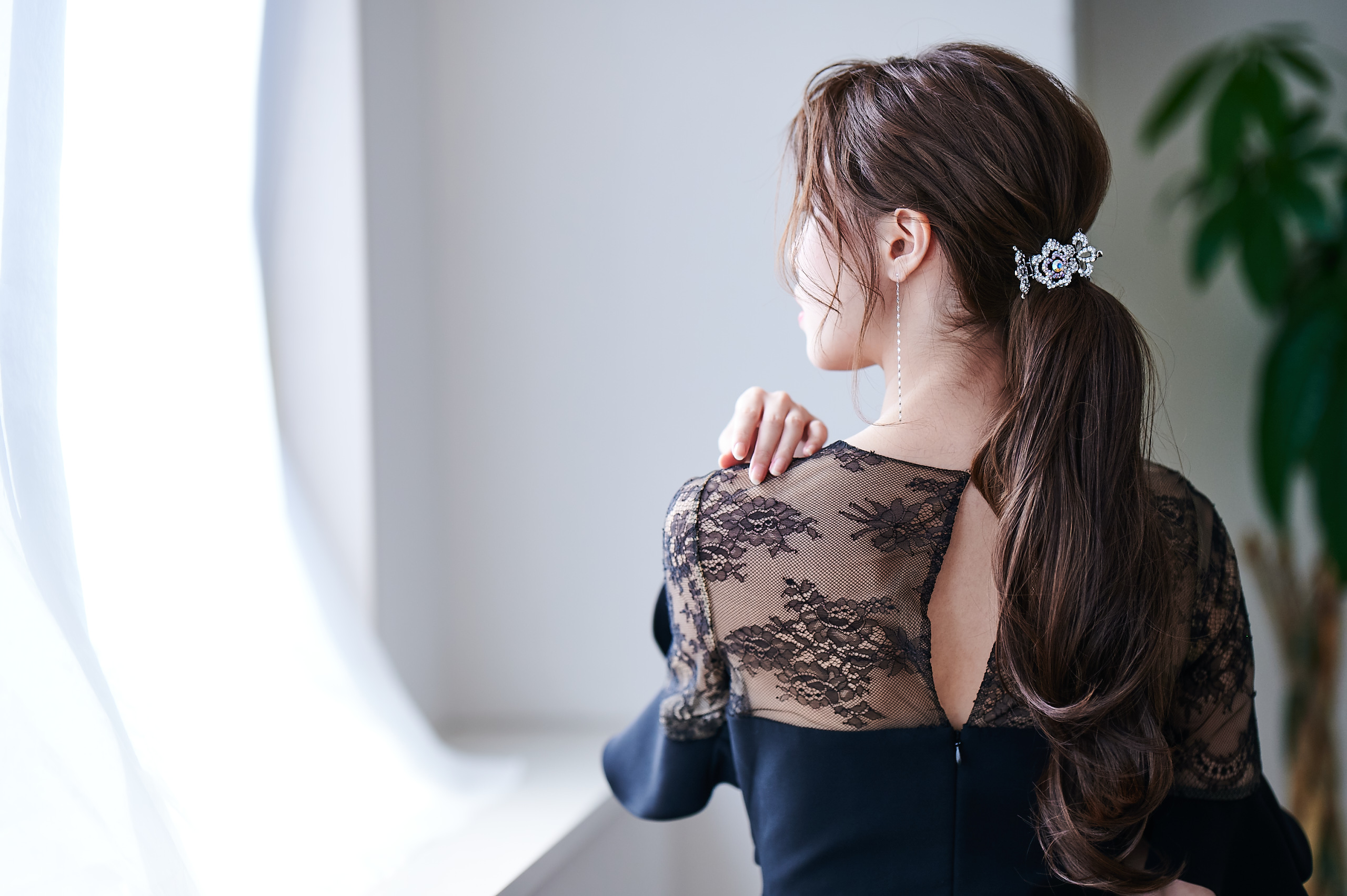 The concept is to arrange hair using hair extensions and hair accessories that "change from hair", and you can find your own style according to TPO ◎ Proposal of new hair fashion that can be used in any scene
The finest hair extension with 100% human hair. Handmade hair accessories using Swarovski crystals. You can freely arrange the style according to the TPO. We have a large selection of standard items that are extremely popular locally, and we are opening our store for the first time in Japan! SOHO Style Japan Co., Ltd., a Japanese corporation of "SOHO" based in Los Angeles, USA, has opened its first pop-up store in Japan on PARCO_ya Ueno 1F for a limited time from 5/13 (Thursday) to 6/6 (Sunday). We will open it.
SOHO brand story
-Hair items recognized worldwide by Los Angeles-
SOHO is a manufacturing, manufacturing and sales company based in Los Angeles, West Coast of the United States, mainly dealing with hair extensions and hair accessories. Since its establishment in 1998, it has opened about 70 retail shops throughout the United States.
We want to deliver the highest quality hair items born at the cutting edge of the world's fashion to Japanese users, and we are currently starting to develop in Japan, mainly online sales through our website.
■ SOHO Style Japan WEB site
https://sohostyle.jp/shop/
■ SOHO Style Japan Online Shop
https://sohostyle.theshop.jp/
Proposal of new hair fashion that "changes from hair"
SOHO, which is developing in the United States, uses both hair extensions and hair accessories, and arranges hair from the desire that anyone can easily change clothes according to TPO and enjoy hair fashion. We provide products and services, including proposals from.
The use of hair arrangements in combination with these two categories, rather than hair extensions and hair accessories alone, has not yet penetrated the Japanese market.
We would like to make proposals for more women to enjoy hair fashion through our items.
Product item
At SOHO, we have set brand lines for both hair extensions and hair accessories according to usage and style, so you can enjoy hair arrangements in a variety of scenes. The names and concepts of the brand lines are listed below (photos are representative products).
[Hair extension]
・ Los Angeles
The finest extension of 100% human hair. Freely arrange the volume and hair according to the TPO. A standard item that is extremely popular locally .
・ Santa Monica
Artificial hair that can be arranged in any way, including volume up, length, mesh, upstyle, and ponytail. Open up the "playfulness" of hairstyle arrangements.
・ Hollywood
With point makeup as a hair accent and color extensions, you can instantly make an impact just like a Hollywood star.
【hair accessory】

・ Beverly Hills
The decorative design with items based on flower motifs is impressive. A high-end line that vividly colors special scenes and outfits.
・ Route.66 (Route Sixty Six)
Based on a simple design, even in the business scene, personalize your personality as a high-quality hair accent.
・ Malibu
A new type of point accent accessory that meets a wide range of uses such as mask accessories and brooches, in addition to its use as a hair clip.
Pop-up store details
Period: May 13, 2021 (Thursday) -June 6, 2021 (Sunday)
Location: PARCO_ya Ueno 1F * Business hours will be from 11:00 to 19:00 due to the influence of the state of emergency.
Address: 3-24-6 Ueno, Taito-ku, Tokyo
Expanded brand line:
Hair extension
Los Angeles (Los Angeles) Santa Monica (Santa Monica) Hollywood (Hollywood)
hair accessory
Beverly Hills Route.66 Route.Sixty Six Malibu
At the shop, you can try all the products, and also give advice and lectures on hair arrangement.
Brand information
<America home country>

Denver Airport 3 (A)
Address 8500 Peña Blvd Denver, CO 80249, USA
Phone number (+010-1-) 720-933-4585
Denver Airport B2
Address 8500 Peña Blvd Denver, CO 80249, USA
Phone number (+010-1-) 303-342-6352
Dolphin Mall
Address 11401 NW 12th St. Miami, FL 33172, USA
Phone number (+010-1-) 305-994-7415
Florida Mall
Address Take over on 06/29/18 Orlando,
Phone number (+010-1-) 407-362-9757
West Farm Mall
Address gajin82@hotmail.com West Hartford, CT,
Phone number (+010-1-) 702-972-2947
Dallas Galleria
Address 13350 Dallas Pkwy, Dallas, TX 75240Dallas, TX,
Phone number (+010-1-) 972-661-3345
Houston Galleria
Address 5085 Westheimer Rd, Houston, TX 77056 Houston,
Email Texas.sohofashion@gmail.com
North Star
Address 7400 San Pedro, San Antonio, TX 78216San Antonio,
Phone number (+010-1-) 210-541-8854
Stonbriar
Address 2601 Preston Rd, Frisco, TX 75035 Frisco,
Phone number (+010-1-) 214-872-2522
Fashion Valley
Address 7007 Friars RdSan Diego, CA 92108, USA
Email ycsim@sbcglobal.net
Mission Viejo Mall
Address 555 The Shops At Mission ViejoMission Viejo, CA 92691, USA
Phone number (+010-1-) 949-364-1958
Valley Fair
Address 2855 Stevens Creek Blvd Santa Clara, CA 95050, USA
Phone number (+ 010-1-) 408-247-1570
Brea Mall
Address 1065 Brea Mall, Brea, CA 92821, USA
Phone number (+010-1-) 714-255-1226
Cherry Creek Mall
Address 3000 E 1st Ave Denver, CO 80206, USA
Phone number (+010-1-) 303-355-1459
Denver Airport B
Address 8500 Peña Blvd Denver, CO 80249, USA
Phone number (+010-1-) 303-342-6352
Denver Airport C
Address 8500 Peña Blvd Denver, CO 80249, USA
Phone number (+010-1-) 720-205-1215
Orlando MCO Airport
Address 1 Jeff Fuqua Blvd Orlando, FL 32827, USA
Phone number (+010-1-) 407-825-2223
Orlando MCO Airport 2
Address 1 Jeff Fuqua Blvd Orlando, FL 32827, USA
Phone number (+010-1-) 407-825-7612
Tampa Mall
Address 2223 N. West Shore Blvd. Tampa, FL 33607, USA
Phone number (+010-1-) 248-454-0388
Northbrook Mall
Address 1515 Lake Cook Rd Northbrook, IL 60062, USA
Phone number (+010-1-) 847-962-4322
Hawthorn Mall
Address 122 Hawthorn Center Vernon Hills, IL 60061, USA
Phone number (+010-1-) 847-362-5474
Fashion Show Mall
Address 3200 S Las Vegas Blvd. Las Vegas, NV 89109, USA
Phone number (+010-1-) 702-794-0430
Planet Hollywood
Address 3667 S Las Vegas Blvd. Las Vegas, NV 89109, USA
Phone number (+010-1-) 702-836-3513
Prudential Mall
Address 800 Boylston St, Boston Boston, MA 02199, USA
Phone number (+010-1-) 857-277-1054
Mall of America
Address 60 E Broadway 60 E Broadway, MN 55425, USA
Phone number (+010-1-) 952-854-5411
Willowbrook Mall
Address 1400 Willowbrook Mall Wayne, NJ 07470, USA
Phone number (+010-1-) 973-837-1015
Southpoint Mall
Address 6910 Fayetteville Rd Durham, NC 27713, USA
Phone number (+010-1-) 214-872-2522
Fair Oaks Mall
Address 11750 Fair Oaks Mall Fairfax, VA 22033, USA
Phone number (+010-1-) 703-279-5956
Tyson's Corner Galleria
Address 1961 Chain Bridge Rd Tysons, VA 22102, USA
Phone number (+010-1-) 703-288-1810
Alderwood Mall
Address 3000 184th St SW Lynwood, WA 98037, USA
Phone number (+010-1-) 317-728-9017
Soho Style Corporate Office
Address 731 South Broadway St. Los Angeles, CA 90014, USA
Phone number (+010-1-) 213-745-3020
Email sohocustomerservice@sohofashion.net
<Information in Japan>
Basically, we are developing sales on the EC site below
https://sohostyle.theshop.jp/
▪ Various SNS information
Instagram https://www.instagram.com/sohostylejapan/
facebook https://www.facebook.com/sohostylejapan