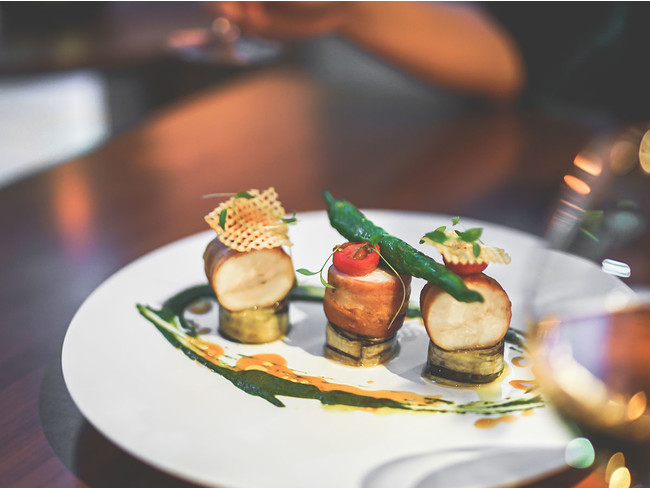 NOHGA HOTEL UENO TOKYO is pleased to announce that the restaurant "Bistro NOHGA" on the 1st floor of the hotel has started offering an autumn menu where you can enjoy the taste of the season.
"Bistro NOHGA" actively uses carefully selected local ingredients and sake, such as rice, miso, bread, and wine, in order to deliver the hotel's concept of "a wonderful experience created by deeply connecting with the community." I am using it. In addition, we carefully purchase and cook each and every ingredient not only in Japan but also overseas. In order to maximize the taste of the ingredients, we are particular about the cooking method and finish the dish with a simple and gentle taste.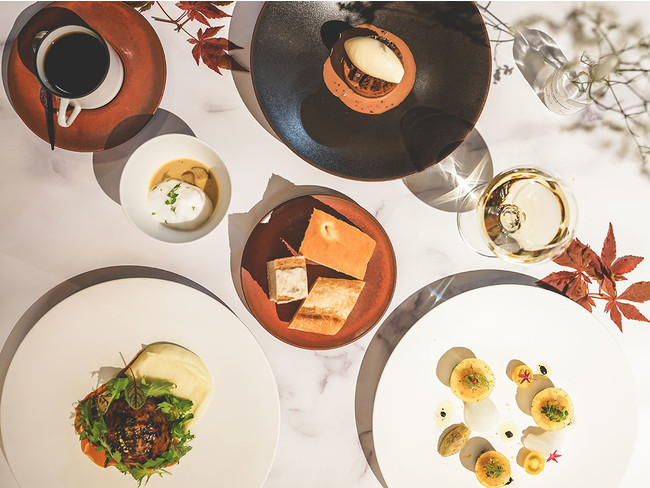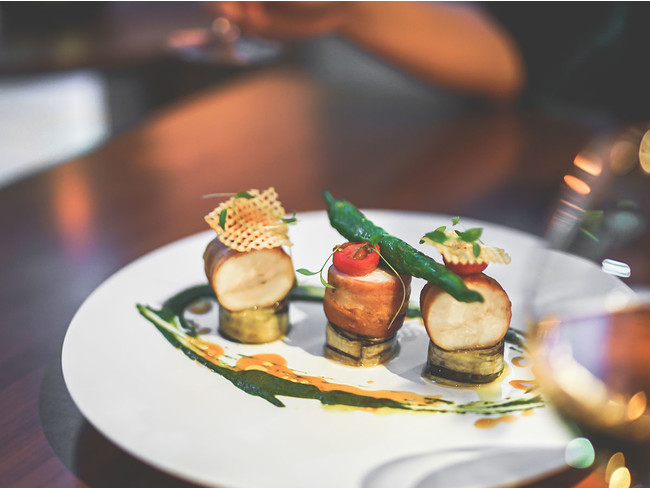 ---
---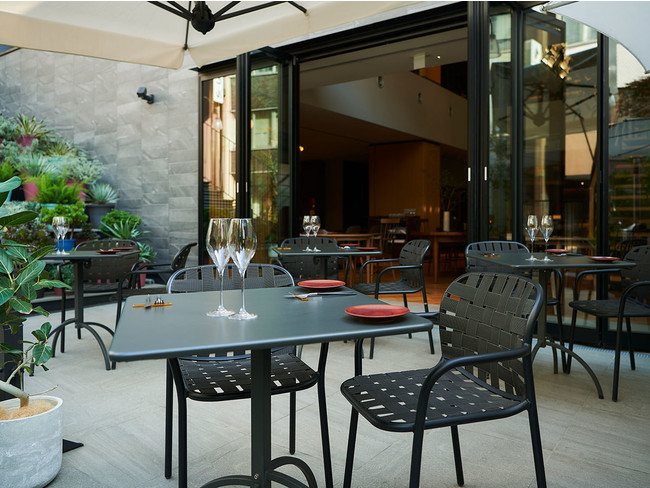 The aroma of greasy meat and fish, sweetened vegetables, fruits, and nuts. Autumn is where you can enjoy plenty of delicious ingredients in the four seasons.
Currently, the five senses of autumn are "Marinated swordfish with Kaoru and persimmon condimon", "Steamed pancetta-wrapped eggplant caviar and basil sauce", and "Chestnut espuma and meringue ice cream". French menus that you can enjoy at are appearing one after another.
We also recommend the terrace seats where you can dine while feeling the cool autumn breeze.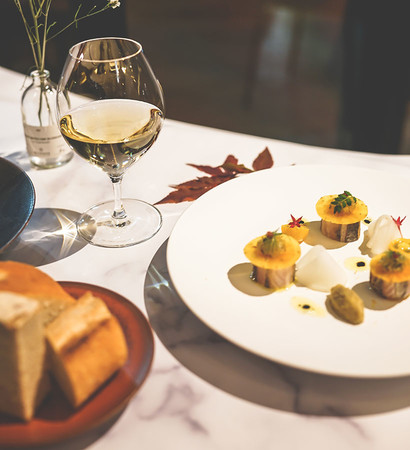 [ Bistro NOHGA ]
2021 Autumn Menu ( Example ) :
● Salad lunch 1,760 yen (weekdays only)
Today's soup, today's salad, Asakusa manufacture bread, Kabuki coffee or tea
● Main lunch 2,530 yen (weekdays only)
Today's soup, today's fish dishes, almond milk sorbet and apple compote, Asakusa manufacture bread, Kabuki coffee or tea
● Lunch course
3,500 yen (4 Dishes + Bread + Café / Tea)
4,500 yen (5 Dishes + Bread + Café / Tea)
Appetizer: Marinated cutlass fish with incense and persimmon condimon
Main: Steamed sea bream wrapped in pancetta Eggplant caviar and basil sauce
Dessert: Caramel creme brulee praline ice cream, etc.
◆ A la carte
Italian olives 660 yen, pork rillettes 770 yen, pate anclute ~ cold pie wrap with minced pork and foagra ~ 1,650 yen, fisherman-style ring rice 1,760 yen, pork and mushroom kaiette with potato puree 2,860 yen , Chestnut espuma and meringue ice cream ~ Montblanc image ~ 1,210 yen etc.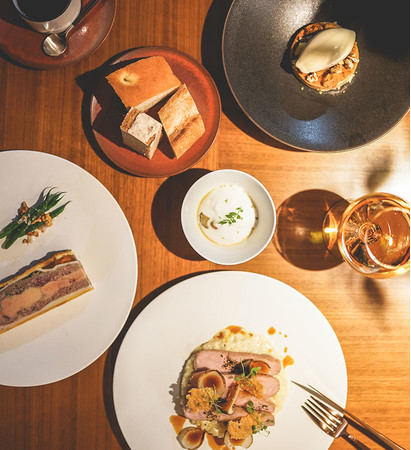 ■ Dinner course from 6,050 yen
Today's amuse
Appetizers: pork x foie gras
Soup: fish and tomato
Main Dishes: Italian veal loin x Parmesan cheese
Dessert: Caramel x Praline
Asakusa Manufacture Bread, Kabuki Coffee or Tea
* All prices include tax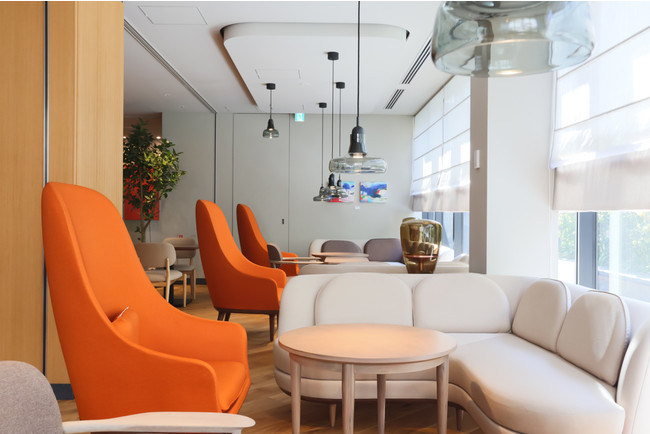 Business hours: Breakfast 7: 00-10: 30 (LO10: 00)
Lunch 11: 30-14: 00
Cafe 14: 00-16: 30 (LO 16: 00)
Dinner 17: 00-20: 00 (LO19: 00)
* The content of the offer and business hours are subject to change in consideration of the spread of the new coronavirus infection and the health and safety of our customers. Please check the website of Noga Hotel Ueno Tokyo for the latest information.
Contact: 03-6284-2417
< About infection prevention measures in the hotel >
NOHGA HOTEL is a new model because it is necessary to comply with not only domestic standards such as guidelines established by each industry group but also international standards so that customers can use it with peace of mind as a hotel that welcomes domestic and foreign customers widely. Safety and hygiene measures for the new normal era after the spread of coronavirus infection are evaluated, and it is common throughout the world to facilities that meet the international standards set by Bureau Veritas, the world's largest testing, inspection and certification organization. We were the first hotel in Japan to acquire the "SAFEGUARD label" issued by. (Expiration date: January 9, 2022)
The hotel carries out regular disinfection and thorough hygiene management in the hotel, and customers are required to disinfect their hands and fingers when visiting the hotel, check the temperature and physical condition, wear a mask, avoid three-cs, and follow the guidelines. We ask for your cooperation.
In addition, employees carry out temperature measurement before going to work, and gargle, wash their hands, and disinfect their hands.
[NOHGA HOTEL UENO TOKYO (Nogahoteru Tokyo Ueno) Overview]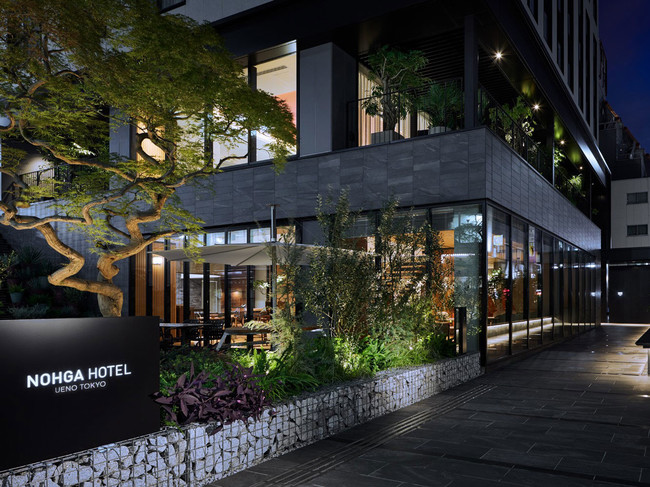 Ueno is a city where the culture that continues from Edo is still alive. Conveniently located as a base for popular tourist destinations such as Ueno Park, the National Museum of Western Art, Ueno Zoo, and Ameyoko, with easy access to Narita Airport.
Sophisticated guest rooms that provide a "comfortable awakening", restaurants that are particular about the active use of local ingredients and natural manufacturing methods, a relaxing terrace, library lounge, gallery, and fitness facilities.
We value "being deeply connected to the community. The wonderful experience that comes from it." A lifestyle hotel that will satisfy your curiosity, regardless of your travel style.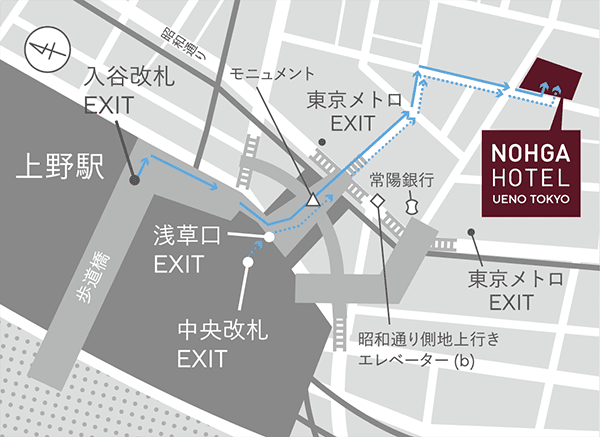 Residence: 2-21-10 Higashiueno, Taito-ku, Tokyo
Representative TEL: 03-5816-0211
Check-in: 15:00, Check-out: 11:00
Total number of guest rooms: 130
Official site: https://nohgahotel.com/ueno/
[access]
5 minutes walk from Asakusa exit of JR Ueno station
3 minutes walk from Exit 3 of Tokyo Metro Ueno Station
10 minutes walk from Keisei Ueno Station