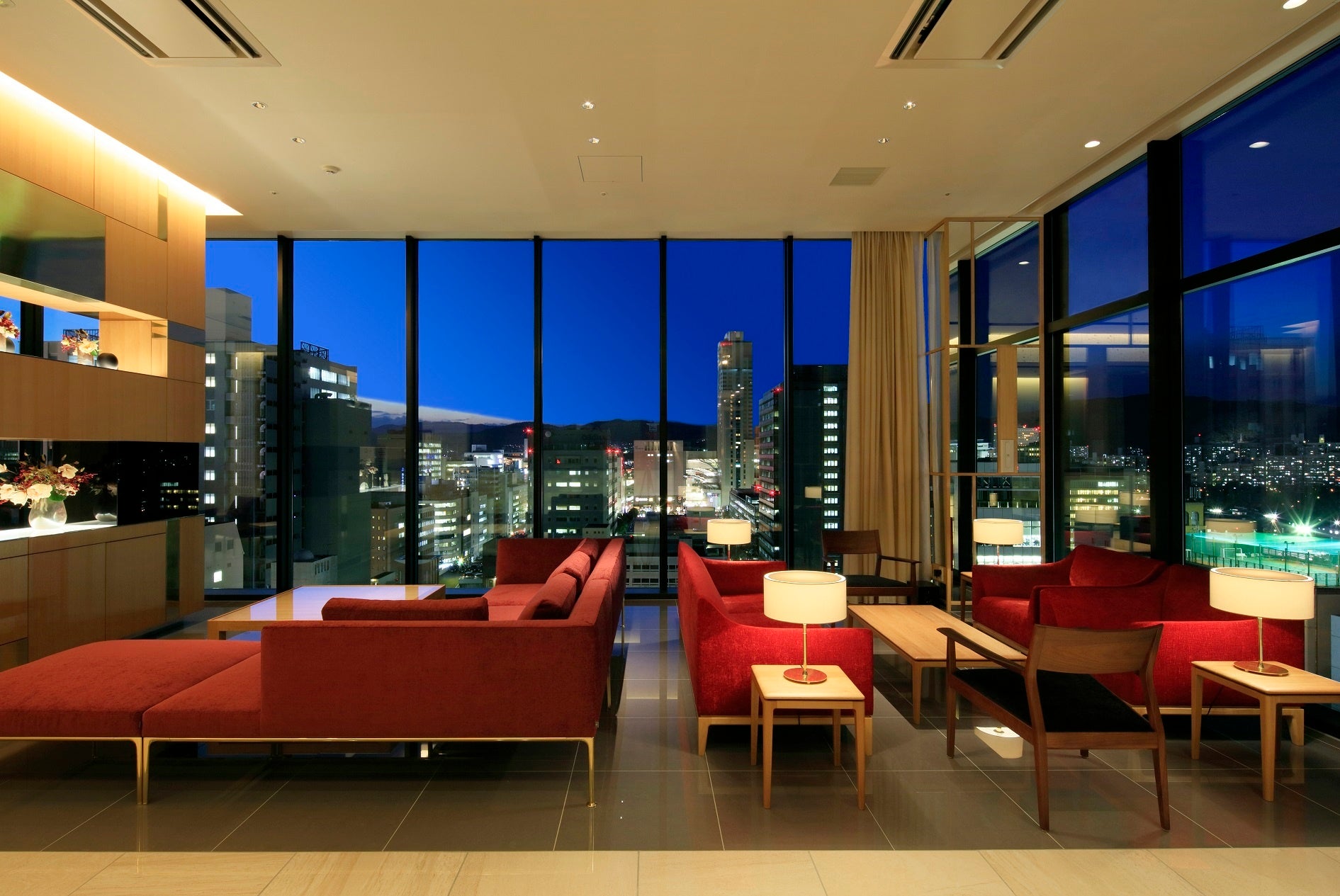 -Enjoy a fulfilling meal experience at your spring trip together with the prefectural discounts of each region-
Candeo Hospitality Management Co., Ltd. will sell the accommodation plan "GoTo Candeo Gourmet & Delica" with a meal voucher that can be used at affiliated restaurants near the hotel from May 16 (Monday) at Candeo Hotels * 1 nationwide. start.

* 1 Excluding Ueno Park, Shizuoka Shimada, Kameyama, Osaka Namba, Nara Kashihara, The Singulari Hotel & Sky Spa at Universal Studios Japan

As one of the measures aimed at contributing to the local community, Candeo Hotels plans and sells advantageous plans that allow you to enjoy eating and drinking at restaurants near the hotel along with accommodation. "GoTo Candeo Gourmet & Delica" is a very advantageous accommodation plan with meal vouchers (2,000 yen, 2,500 yen, 3,000 yen, 5,000 yen) that can be used at nearby restaurants around Candeo Hotels.

During this year's Golden Week holidays, restrictions on movement across prefectures and self-restraint were not called for for the first time in three years, so Candeo Hotels has resumed a partnership plan with restaurants that had been suspended. As measures to prevent the spread of the new coronavirus infection, priority measures such as prevention of spread, self-restraint of business due to the declaration of an emergency, and shortened business hours continued, so Candeo Hotels allows customers who use this plan to open local restaurants. I would like to contribute to the revitalization of the economy by visiting.
Now that regional tourism support projects (prefectural discounts and block discounts) have resumed all over the country, making it easier to travel in the spring, we would like our customers to enjoy their meals at their destination with this plan.
The Candeo Hotels Group as a whole will continue to plan various plans that will enable even more customers to use Candeo Hotels comfortably and revitalize the surrounding area.

List of restaurants affiliated with "GoTo Candeo Gourmet & Delica" target facilities
---
---
・ Sano
Western-style restaurant sanga, charcoal-grilled meat and Chuen, Trattoria Sukakkomat, popular cooking Miiwa
・ Omiya
Airon-tei, Sushi Sakai, Eggs'n Things Saitama Shintoshin, water-cooked / mochi-nabe / bird dishes Hakata Hanamitori Saitama Shintoshin, MARE di SAKAI, Ginger's Beach OMIYA
・ Tokyo Shimbashi
Itamae Sushi Shimbashi Store, Chinese Cuisine Shimbashitei Shinkan, My Italian Shimbashi Akarenga Dori, My Spanish, My Yakitori Ginza 9-chome, My Grilled Meat Ginza 9-chome, My Cooking Ginza Main Store, Oden My Dashi, My French Tokyo, My Italian Tokyo, My Italian Aoyama, My Yakiniku Ginza 4-chome, Breeze of Tokyo, Mizutaki Restaurant Hakata Hanamitori Ginza 2-chome, Hard Rock Cafe Ueno Station Tokyo, Hard Rock Cafe Tokyo, Baba Gamp Shrimp Tokyo, Giant So, Tony Rome Roppongi
・ Tokyo Roppongi
Empire Steak, My French Tokyo, My Italian Tokyo, My Italian Aoyama, My Yakiniku Ginza 4-chome, My Italian Shimbashi Akarenga Dori, My Spanish, My Yakitori Ginza 9-chome, My Yakiniku Ginza 9-chome, My Cooking Ginza Main Store, Oden My Dashi, THE SAKAI Tokyo, Hard Rock Cafe Tokyo, Gijuso, Tony Roma Roppongi, Breeze of Tokyo
・ Chino
Gastronomy Club Tatsumi, Kakomi, Peter, Gatten
·solder
Izakaya Izakaya Oisuta, Isshinya Main Store
・ Kyoto Karasuma Hexagon
Torikura, Tomoshibi, Tomoshibi, Family
・ Osaka Kishibe
My French Umeda store, Wolfgang Steakhouse Osaka store, Mizutaki restaurant Hakata Hanamitori (Umeda store, Hilton Plaza West store)
・ Kobe Tor Road
Eggs'n Things Kobe Harborland Store, Kobe Beef Yoshikichi Group
・ Nankai Wakayama
Thick sliced pork cutlet Yoshihira, Kitagawa beef samurai, steamed dining Musu Musu, seafood restaurant Kanpachiya, Gator, soba udon Shinanoji, Central Park, Taiheiyo Sakaba
・ Fukuyama
Tachiki, Sakura, Luce, Matsuoka, Sakisaki, Pena, Shoei
・ Hiroshima Hatchobori
Cirrus, Yamakin, Pinecone, Benbei, Kakikoyabukurocho Kaihei Shoten, Akisaryo, Okisaryo, Main Street, Large Fishing Bar Uotaru Main Store, Kamefuku, Tomiya
・ Matsuyama Okaido
Sushimaru Main Store, Unagi Ogura, Sea and Mountain Feast KOHKOH Main Store, CHICKEN Bar GU, Shintoko Hitsuji, Hinata, KOHKOH Bettei, Seafood Italian GIROLAMO, Restaurant Kadota, Yakiniku Roku
・ Fukuoka Tenjin
My French Hakata store, Hakata Hanamidori (Nakasu main store, Tenjin store, Nishinakasu store, Gion store, Hakata station Chikushiguchi store), Kadno Kashiwa, Kitchen & Chicken Peptide, Tori Sakaba Kazen Haruyoshi store, Tori Yakiniku Sakaba Chicken House, Wolfgang Steakhouse Fukuoka Store
・ Nagasaki Shinchi Chinatown
Kai Paradise, Chaidelica, bistro Bordeaux, Tara Fuku Asa, Nagasaki Wagyu Beef Pure
・ Kikuyo Kumamoto Airport
Harukatei, Yakiniku Shichirin, Sake dressing room, Yakiniku Fuji no Kura, BARBiTT, Tonkatsu Hamakatsu Kumamoto Tatsuda store
・ Ozu Kumamoto Airport
Horse meat dish Makatsuzo, Tonkatsu Hamakatsu Kumamoto Ozu store
* It may not be available depending on the situation.
"GoTo Candeo Gourmet & Delica" Plan Overview
Plan name: "GoTo Candeo Gourmet & Delica"
* The actual plan name may differ slightly depending on the facility.
Sale period: May 16, 2022 (Monday) -End undecided
Contents: Includes meal tickets (2,000 yen, 2,500 yen, 3,000 yen, 5,000 yen) that can be used at affiliated restaurants near the hotel
Tax-included fee: Refer to the plan of the target facility
Reservation method: Candeo Hotels official website ( https://www.candeohotels.com/ )
Target facilities: 17 facilities nationwide
* Excluding Ueno Park, Shizuoka Shimada, Kameyama, Osaka Namba, Nara Kashihara, The Singulari Hotel & Sky Spa at Universal Studios Japan
* Plan sales may be suspended depending on the spread of infection to prevent new coronavirus infections.
■ About the Candeo Hotels Chain
The concept of Candeo Hotels is the only "4 star hotel" in the world. That doesn't mean it's just halfway between a luxury 5-star hotel and a handy 3-star hotel. By combining both high quality and ease of use, we create excitement that was not possible with conventional hotels. We take pride and desire to deliver a unique experience value to the concept of "4 star hotel". In addition, CANDEO HOTELS, which is named after the Latin word "shining", exists to make our guests more shining.
<Candeo Hotels Official SNS Account>
[LINE] https://liff.line.me/1656837143-9z5llzpJ/f0171d50e9a24ef0946089ac3c49d60c
[Twitter] https://twitter.com/CANDEOHOTELS
[Instagram] https://www.instagram.com/candeohotels/
[Facebook] https://www.facebook.com/candeohotels/
■ Candeo Hospitality Management Co., Ltd.
[Address] 4-5-1, Shinbashi, Minato-ku, Tokyo Urban Shinbashi Building 7th floor
[Representative] Teruaki Hozumi, Chairman and President
[Establishment] 2005 [Number of employees] 361
[URL] https://www.candeohotels.com/
[Capital] 100 million yen
[Business description] Hotel management
■ Currently 23 facilities nationwide
Most recently, Kyoto Karasuma Hexagon opened in June 2021.
■ First place in customer satisfaction ranking
In the customer satisfaction ranking conducted by Nikkei Business Magazine
Won first place. Achieved consecutive championships in 2012 and 2017
■ "Management of the Year 2015"
The best of the year announced by "Diamond Management Club"
Received the "Management of the Year 2015" award