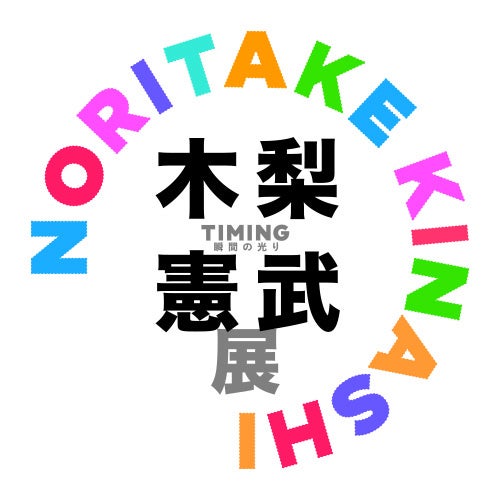 "Noritake Kinashi Exhibition Timing-Momentary Light-" sponsored by Sankei Shimbun and others will be held at the Ueno Royal Museum (Taito-ku, Tokyo) from June 4th (Sat) to 26th (Sun). Starting with the Osaka venue in July 2018, we are finally coming to Tokyo as the final venue for an art exhibition tour of 20 museums nationwide. [URL] https://www.kinashiten.com/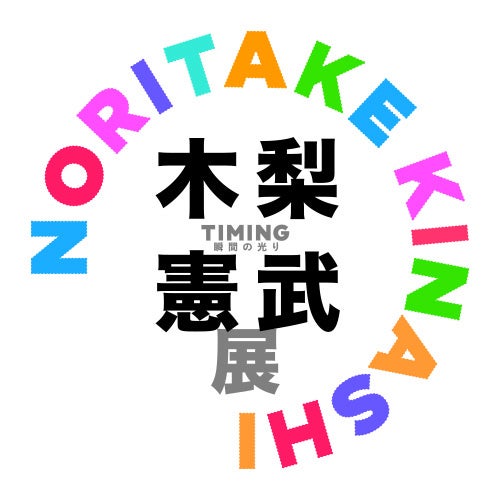 Noritake Kinashi, who is highly regarded both at home and abroad as an artist while playing an active role as a talent. This is the second national museum tour since the "Noritake Kinashi Exhibition x 20 years", which visited eight venues from 2014 to 2016, and has mobilized more than 1.15 million people so far. Mr. Kinashi himself decides the exhibited works and how to show them for each venue, and it is an exhibition that both those who have seen it before and those who see it for the first time can enjoy it.
Approximately 200 paintings, drawings, videos and objects, including the popular series that was shown at overseas solo exhibitions, will be exhibited. Please enjoy the enhanced "Kinashi World" with the addition of new works created for the Tokyo venue.
---
---
■ Profile
Noritake Kinashi
Born in Tokyo in 1962. While playing an active part as a tunnels, he also has an atelier and is also active as a painter. From the first solo exhibition "Taiyo Nikonica Exhibition" held in Nagoya City, Aichi Prefecture under the name of "Kintaro Kinashi" in 1994, he has held nine solo exhibitions in Japan this time. The venue will be the 35th venue in total. He has also succeeded in two overseas solo exhibitions in New York, USA (2015) and London, England (2018).
Message
: The Ueno Royal Museum in Tokyo will be the final event of the "Noritake Kinashi Exhibition Timing" that started in 2018. I also added a new work. Aiming for a PEACE exhibition! Please come and visit us.
■ Audio guide
LiLiCo will guide you to Kinashi World with a fun talk with Kinashi! We will also approach the source of inspiration for Mr. Kinashi and the creative process. Please enjoy the audio guide with lots of laughter and accompany the exhibition.
Time required: Approximately 40 minutes / Rental price: 600 yen (tax included)
■ Ticket sales
・ Electronic ticket "Asoview!" * Advance reservation (date and time specified)
https://www.asoview.com/channel/ticket/8X4S8pBQkR/ticket0000013211
* Purchase is possible from 30 days before the day of arrival
·Play guide
<Reserved-seat ticket>
Phase 1: June 4th (Sat) -June 10th (Fri) * On sale
Phase 2: June 11th (Sat) -June 17th (Fri) * On sale
Phase 3: June 18th (Sat) -June 26th (Sun) * May 25th (Wed) 10am
Lawson Ticket https://l-tike.com/kinashiten-tokyo/
[L code] 1st term: 38301, 2nd term: 38302, 3rd term: 38303
[Over-the-counter sales] Loppi in Lawson Ministop store
e + https://eplus.jp/kinashiten-tokyo/
[Over-the-counter sales] FamilyMart in-store multi-copy machine
Ticket Pia https://w.pia.jp/t/kinashiten-tokyo/
[P code] Phase 1: 562-267, Phase 2: 562-268, Phase 3: 562-269
[Over-the-counter sales] Seven-Eleven store multi-copy machine (Ticket Pia)
* System usage fees and ticketing fees may apply.
■ Outline of "Noritake Kinashi Exhibition Timing-The Light of the Moment-"
Session : June 4th (Sat) -June 26th (Sun), 2022 * Open all year round
Venue : Ueno Royal Museum (1-2 Ueno Park, Taito-ku, Tokyo)
Opening hours : 9:30 to 17:30 * Admission is 30 minutes before closing (until 19:00 on Fridays, Saturdays and Sundays)
Official HP : https://www.kinashiten.com/
Official SNS : @kinashiten (Instagram, Twitter, Facebook)
Organizer : Sankei Shimbun, Fuji Television, Imra Art Gallery, Ueno Royal Museum
Special cooperation : Kinashi Kokka
Sponsor : Sony Music Entertainment, Sony Marketing, Nozaki Insatsu Shigyo
Admission : General 2200 yen (2400 yen on Saturdays and Sundays), 1500 yen for university / high school students (1600 yen on Saturdays and Sundays), 700 yen for junior high and elementary school students (800 yen on Saturdays and Sundays)
* All admission fees include tax
* Reservation required by date and time
* Free for preschoolers, those with a disability certificate and one caregiver (certification required)
Inquiries : 050-5541-8600 (Hello dial, all day / 9: 00-20: 00)