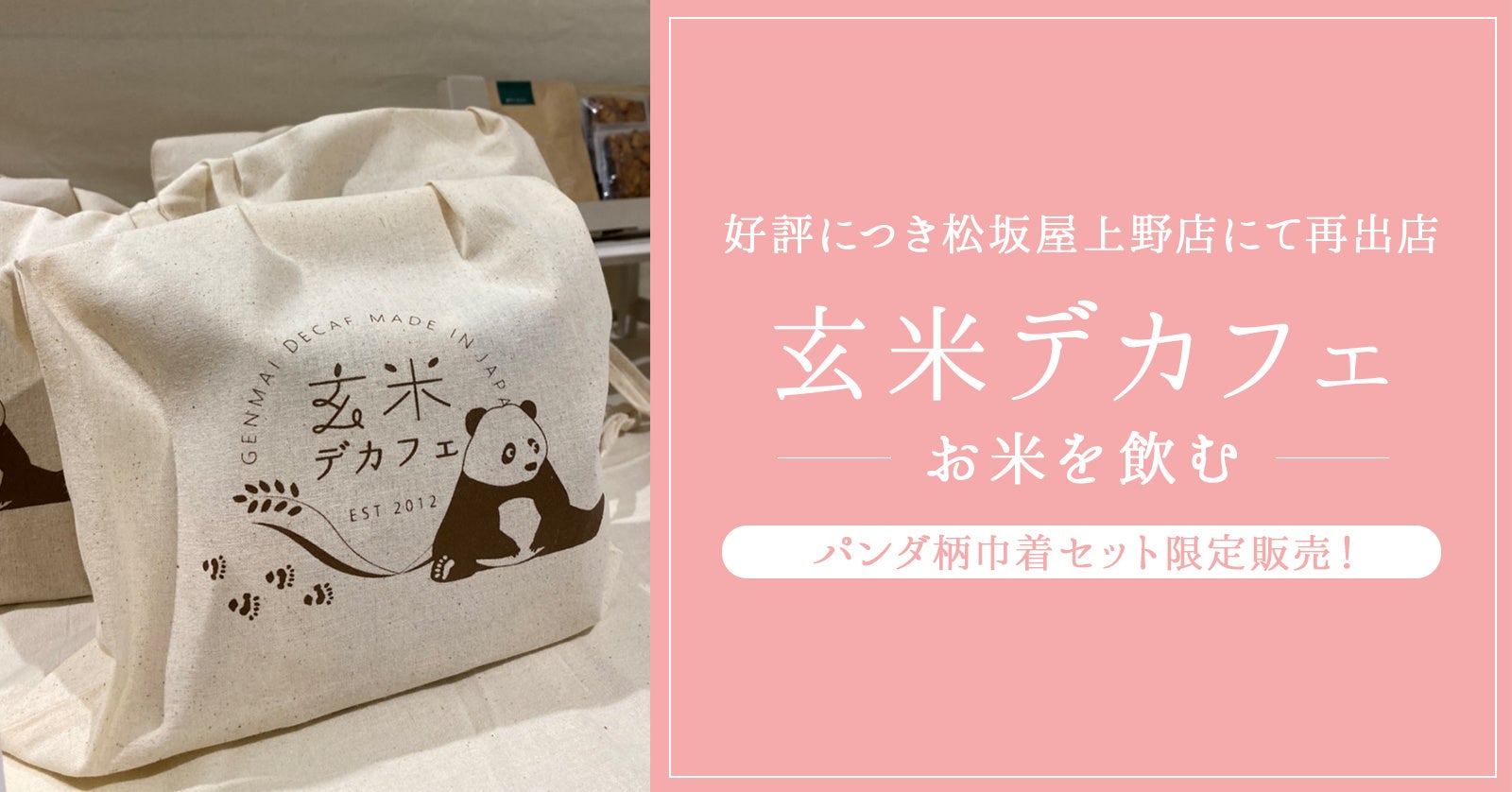 From October 19th (Wednesday) to 25th (Tuesday), 2022, MNH Co., Ltd.'s brand "Atelier Brown Rice Decaf", which is sending out new ways to enjoy rice from Japan to the world, will be at the Matsuzakaya Ueno store. I will open a store.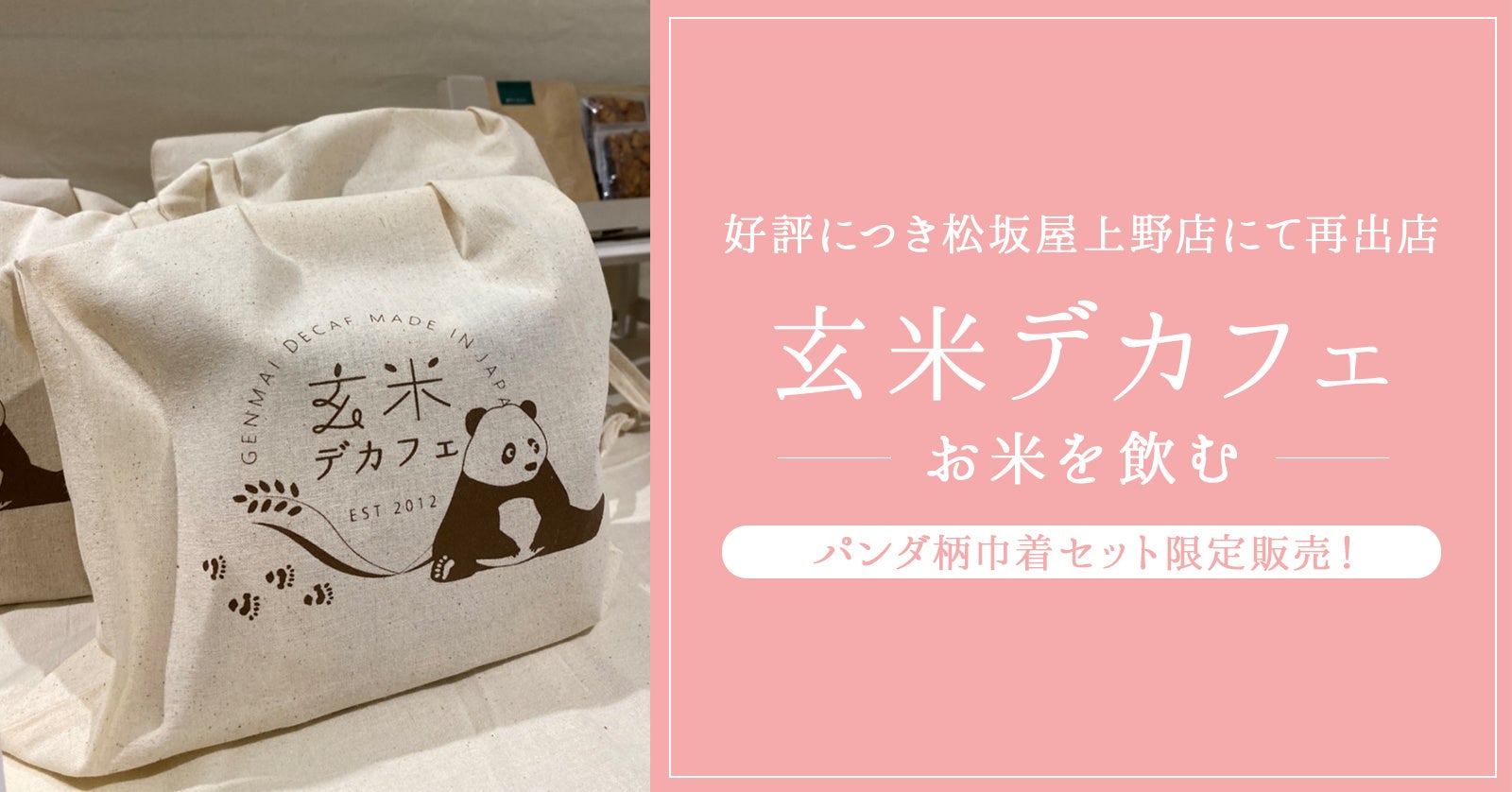 ●Limited commemorative goods related to Ueno and pandas are on sale!
This is the second pop-up at the same store since it opened in July this year.
---
---
Last time, it was very well received by many people, and it was decided to hold it again at the Matsuzakaya Ueno store.
And speaking of Ueno, "Panda"!
This year marks the 50th anniversary of the arrival of giant pandas in Japan, so we have prepared limited commemorative goods.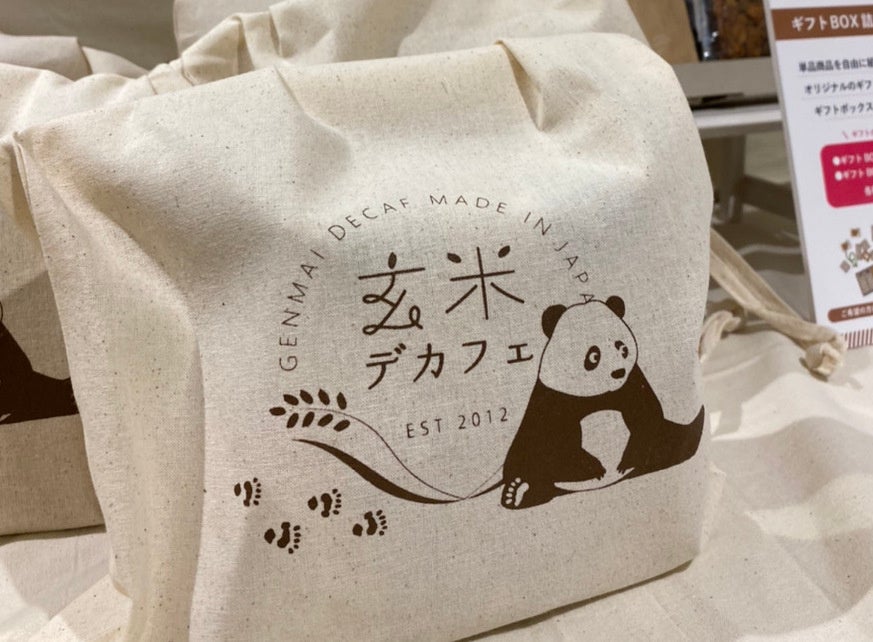 A limited edition version with a panda illustration printed on an original cotton bag (drawstring type) that is popular as a gift.
A limited cotton bag with a panda illustration will be a set product with a brown rice decaf drink comparison set (14 types in total).
In addition, we also sell standard products and gift sets.
You can also taste it, so please try it at this opportunity.
●What is brown rice decaf?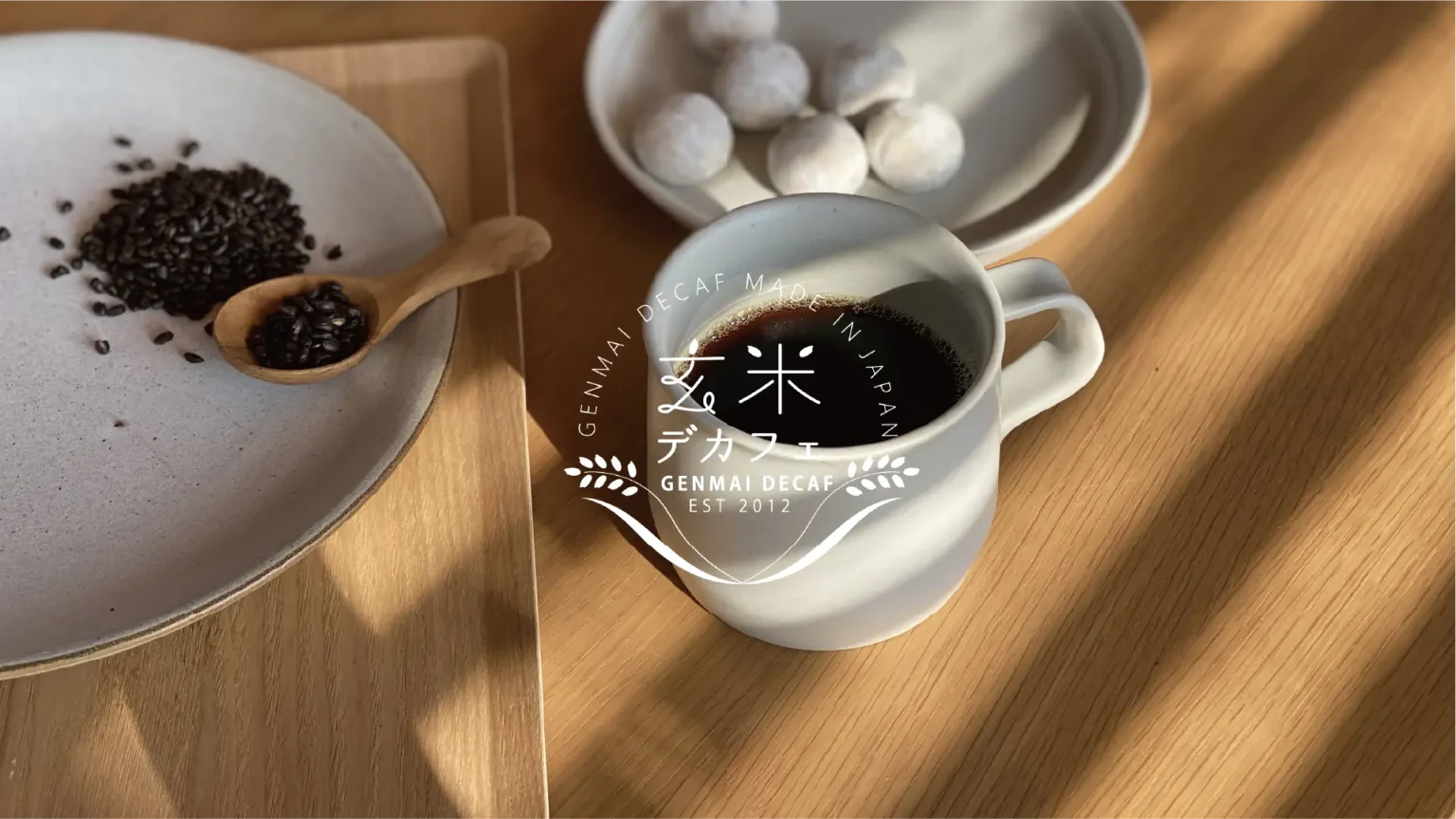 "Brown rice decaf" is a non-caffeine drink that allows you to enjoy the flavor of fragrant rice (brown rice).
It is a caffeine-free rice drink that is carefully roasted one by one by the hands of "Brown Rice Decaf Meister" at the atelier in Shonai Town, Yamagata Prefecture.
With our unique manufacturing method, it has become a new drink that allows you to fully enjoy the deliciousness of rice.
▼ Click here for details
-Outline of pop-up store-
https://www.matsuzakaya.co.jp/ueno/topics/hoppetown.html/#atoriegenmai
Period: October 19th (Wednesday) to 25th (Tuesday), 2022 10: 00-20: 00
Venue: Matsuzakaya Ueno Store Basement 1st Floor Subway Entrance Event Space
3-29-5 Ueno, Taito-ku, Tokyo 110-8503
*Please check the following for temporary closures and changes in business hours of some shops on the sales floor.
■ Matsuzakaya Ueno store
https://www.matsuzakaya.co.jp/ueno/
■Brown rice decaf
https://www.genmaidecafe.com/
▼ A promotional movie for brown rice decaf has been made.
https://youtu.be/zzE-pcwTn1o