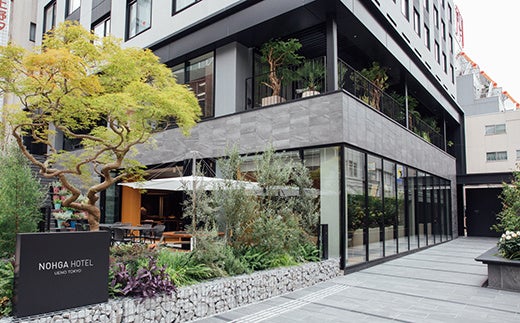 A moment of richness and moisture to your heart who spends a busy day.
・Collaboration between NOHGA HOTEL UENO TOKYO, which has the concept of "a wonderful experience born from a deep connection with the region," and artwine.tokyo, a "120-minute art experience with a glass of wine in one hand, drawing a masterpiece."

・We will provide a special art experience that can only be done here in a luxury space that is a 5-minute walk from Ueno Station, along with special snacks by the hotel chef and wine pairings selected by the hotel sommelier.
What you can experience at artwine.tokyo × NOHGA HOTEL UENO TOKYO
The venue for our guests is NOHGA HOTEL UENO TOKYO, a luxury hotel located a 5-minute walk from Ueno Station. At the hotel's 1st floor restaurant "Bistro Noga" and 2nd floor library, we will provide a luxurious art drawing experience that you can not taste anywhere else, with chef's special snacks and sommelier's art and wine pairing.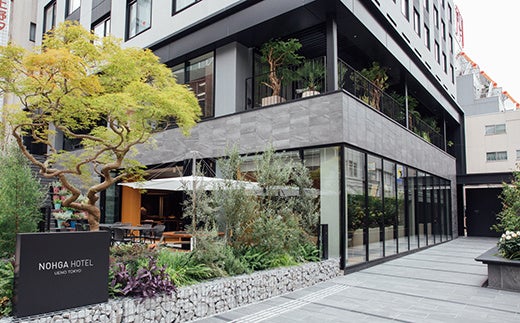 ---
---
Instructors who graduated from art universities such as Tokyo University of the Arts will gently guide you step-by-step until the completion of the masterpieces of Van Gogh and Klimt.
Most of the participants have been drawing pictures for the first time since art class in elementary and junior high school. You can complete the picture of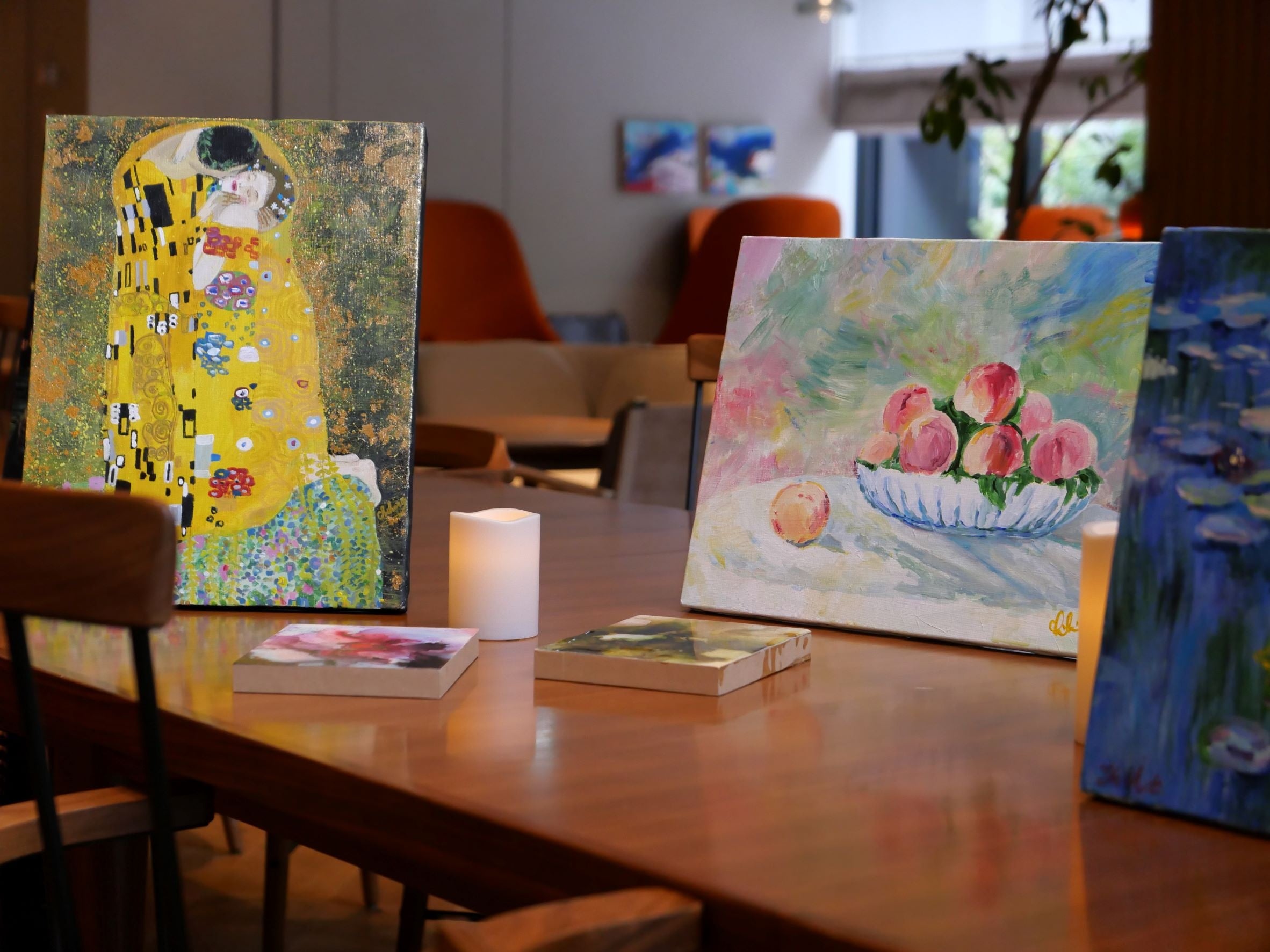 We will provide not only painting materials such as paints, brushes and canvases, but also aprons to keep your clothes clean and bags to take home with you. Customers only need to make a reservation in advance on the website and come to the store on the day.
You can take your own work home with you. A life where your usual space is colored with your own art awaits.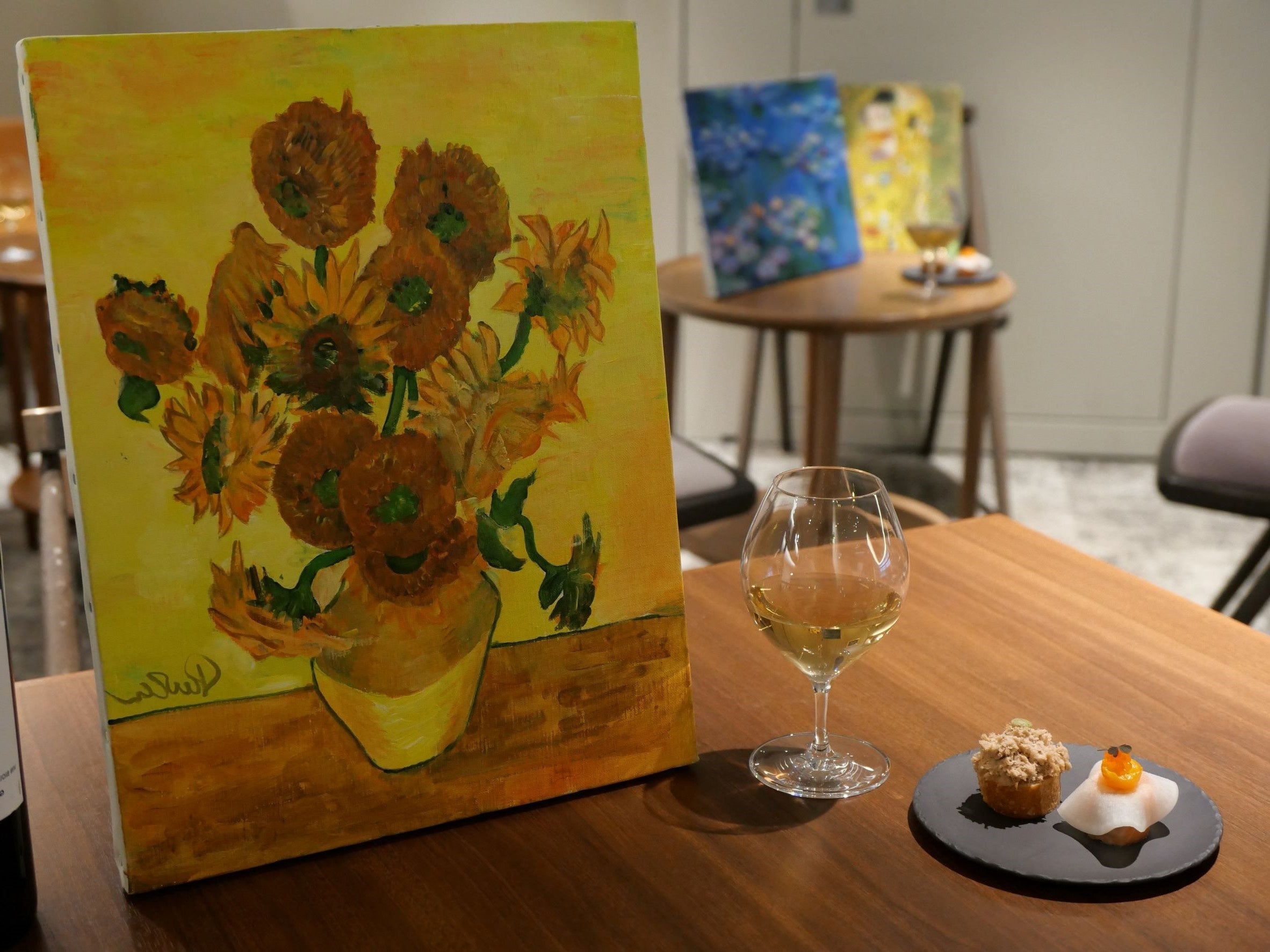 ■Date, time and place
① Every Friday in November 2022 *Limited to 10 people (November 4th, 11th, 18th, 25th) 19: 00-21: 30 @ Hotel 2F Library
② Every Sunday in November 2022 *Limited to 16 people (November 6th, 13th, 20th, 27th) 15: 00-17: 00 @ Hotel 1F "Bistro Noga" Big Table
■ Subject (theme art)
November 4 (Friday): Van Gogh "Sunflower"
November 6th (Sun): Monet "Water Lilies"
November 11 (Friday): Klimt "The Kiss"
November 13 (Sun): Van Gogh "Starry Night"
November 18th (Friday): Renoir "Peach"
November 20th (Sun): Alcohol ink art*
November 25 (Friday): Katsushika Hokusai "Thirty-six Views of Mount Fuji"
November 27th (Sun): Alcohol ink art*
*An art in which alcohol ink is dripped onto the surface, allowing the ink to spread, bleed, and create unexpected patterns from the mixture of colors.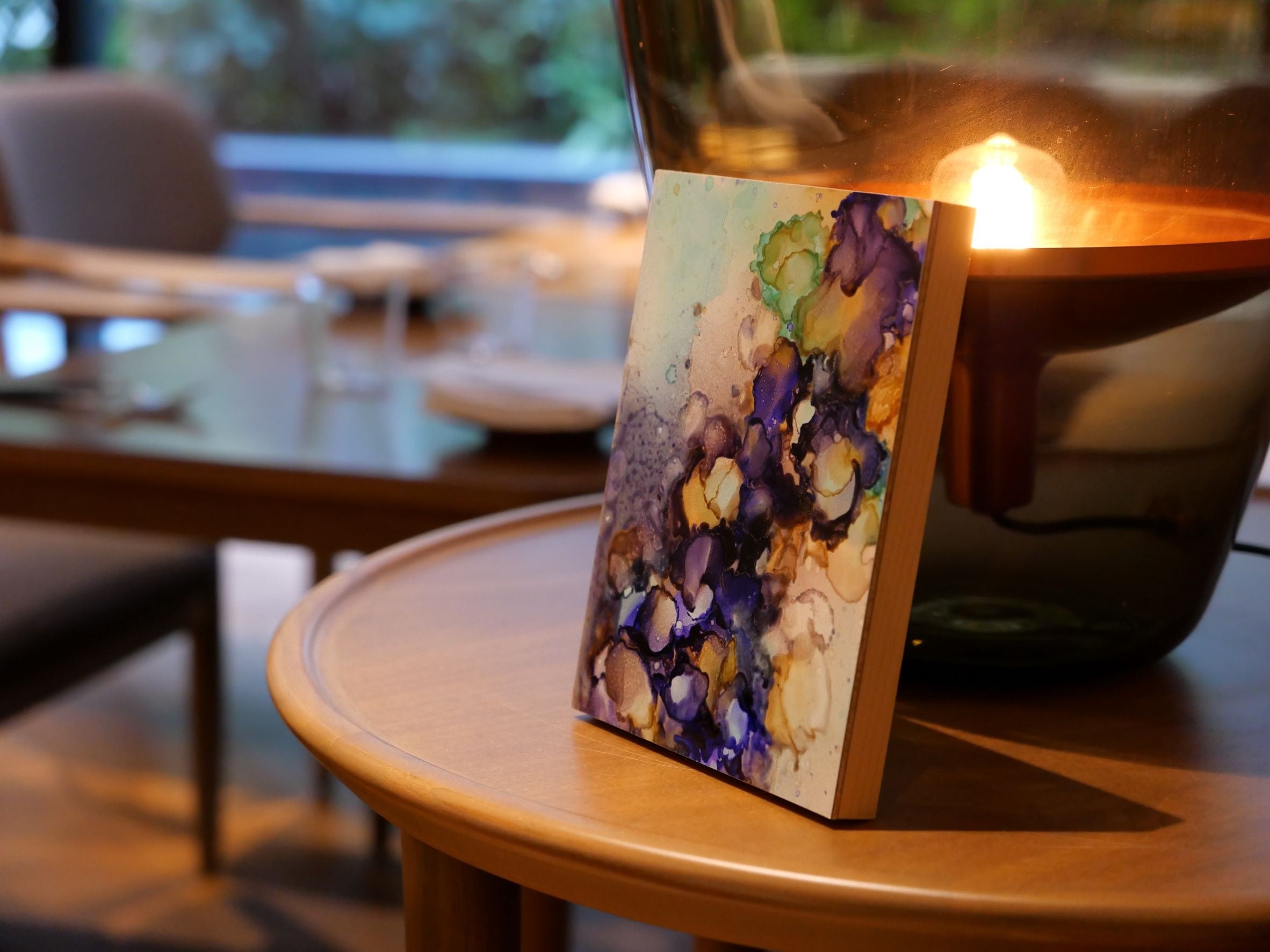 ■ Experience fee
8,800 yen (tax included) per person for each session
■ Reservation method
Advance reservation system Accept applications from the official website of "artwine.tokyo"
https://onl.sc/hTcCWvd
■ About the event venue
NOHGA HOTEL UENO TOKYO
2-21-10 Higashiueno, Taito-ku, Tokyo
https://goo.gl/maps/mtvZNAKHgmzQ6T5X7
About artwine.tokyo's Instagram
Every day on Instagram, we post more detailed information about events, famous artists and paintings. Please follow us and enjoy the world of artwine.tokyo.
Instagram:
https://www.instagram.com/artwine.tokyo
■ Store (company) overview
Company name: Artwine Co., Ltd.
Representatives: Co-representatives Junki Kanda, Yuki Nagame
Store name: artwine.tokyo
Location: Room 205, Hanazono Alley, 3-3-9 Ikenohata, Taito-ku, Tokyo 110-0008
ー Tokyo Metro Chiyoda Line Nezu Station Exit 2 4 minutes on foot
ー 11 minutes walk from JR Ueno Station Yamashita Exit via Dobutsuen-dori
ー Keisei Main Line Keisei Ueno Station Ikenohata Exit 10 minutes on foot
ー Tokyo Metro Ginza Line/Hibiya Line Ueno Station Exit 8 12 minutes on foot
Instagram: https://www.instagram.com/artwine.tokyo
URL: https://artwine.tokyo/
Inquiries: artwine.tokyo@gmail.com (Address: Co-Representative Hiroki Nagame)