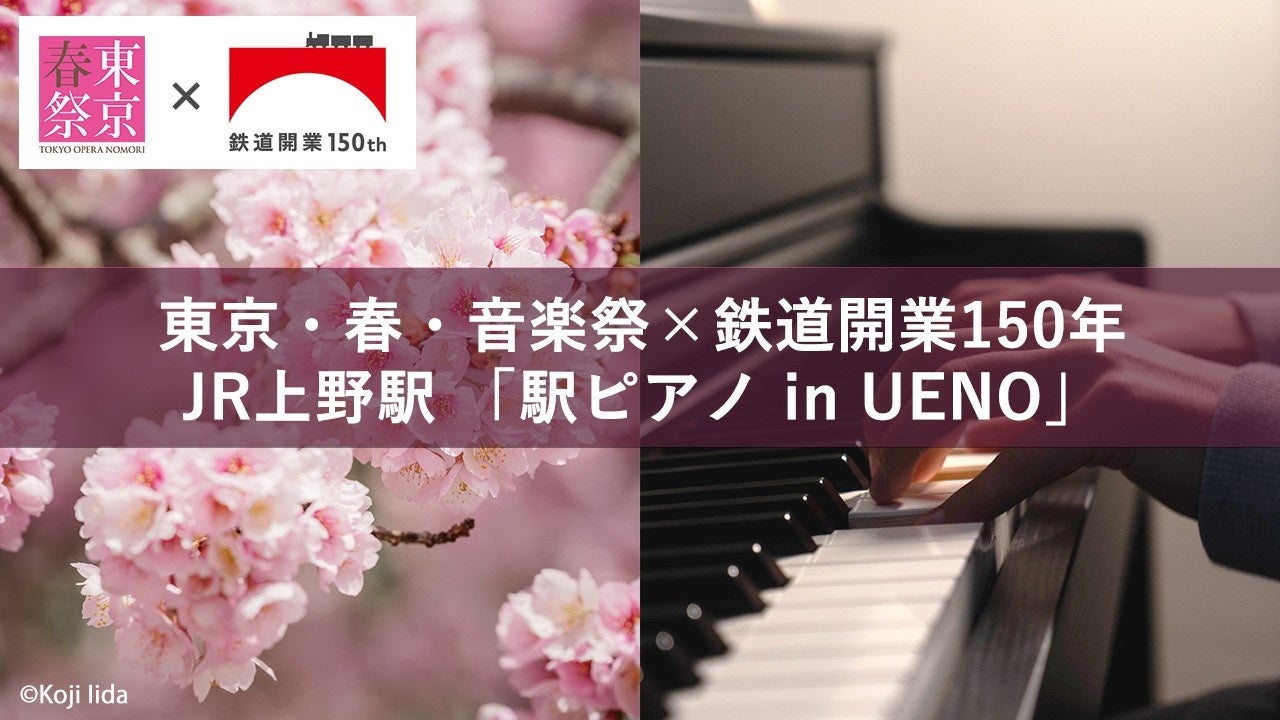 ― Spring Music Festival Pre-Event in Tokyo ―
This time, at the Tokyo Spring Music Festival 2023, in conjunction with the opening of the music festival at JR Ueno Station and the 150th anniversary of the opening of the railway, we will create opportunities for many people to experience music inside the station (park entrance ticket gate). Station Piano" will be installed for a month. This is the first time that an "Eki Piano" has been installed at JR Ueno Station, the gateway to Ueno Park, a cultural capital. The park ticket gate, which was renewed last spring, will be filled with music ahead of the cherry blossom season.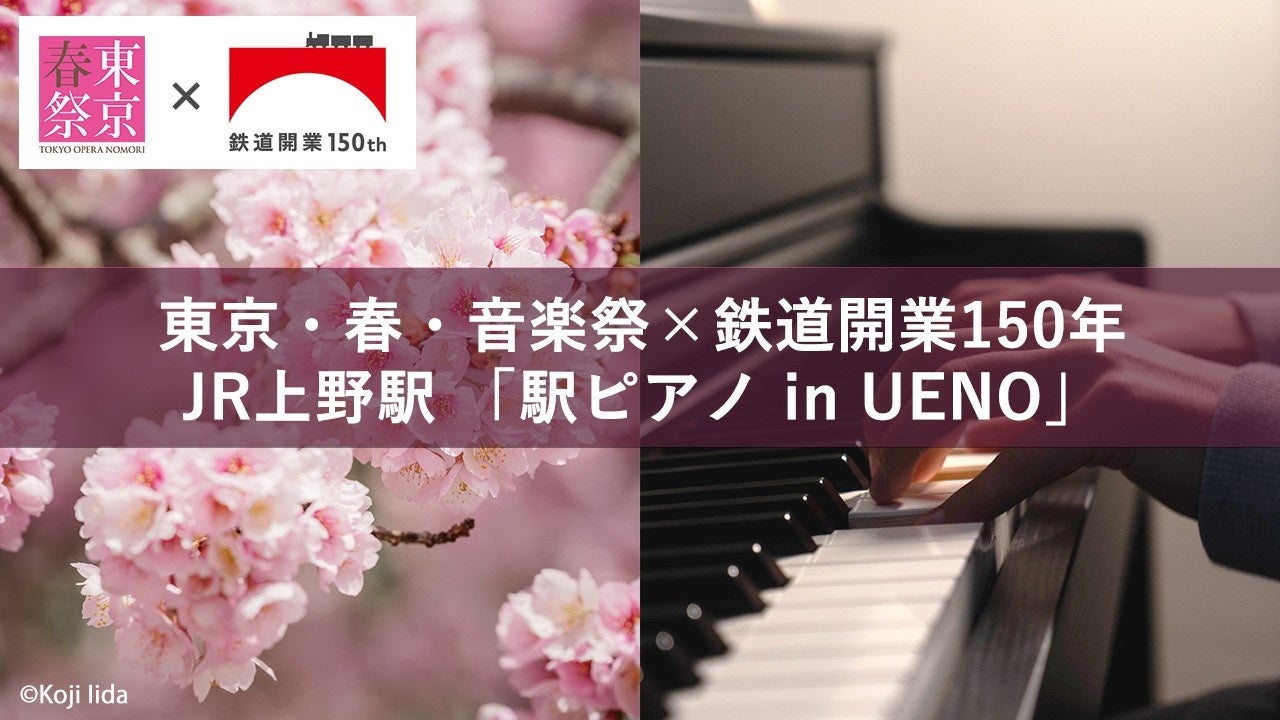 The Tokyo Spring Music Festival Executive Committee (Chairman: Koichi Suzuki) will hold Japan's largest classical music festival "Tokyo Spring Music Festival 2023" in March 2023, set in Ueno in spring when cherry blossoms are blooming. It will be held from Saturday, April 18th to Sunday, April 16th. With about 70 paid performances, a free music program for children called "Tokyo Spring Festival for Kids" performances, and projects set in Ueno Park, which celebrates its 150th anniversary, the diverse line-up will brighten up the arrival of spring.
---
---
On February 20 (Monday), the station piano will be unveiled with decorations by local kindergarten children and pianos by winners of an international competition held by the Tokyo Bunka Kaikan, a music hall of fame located in Ueno Park. We will also hold a mini concert. In addition, performances by JR station staff are also planned.
We would like to ask for your cooperation in reporting this matter and in disseminating it widely.
Tokyo/Spring/Music Festival x 150 years since the opening of the railway JR Ueno Station "Station Piano in UENO" Outline
[Period] February 20, 2023 [Mon] – March 19 [Sun] 10:00-19:00
(February 20th [Monday] will be open to the public from the afternoon)
[Place] Inside JR Ueno Station Park Exit ticket gate
[Name] Eki Piano in UENO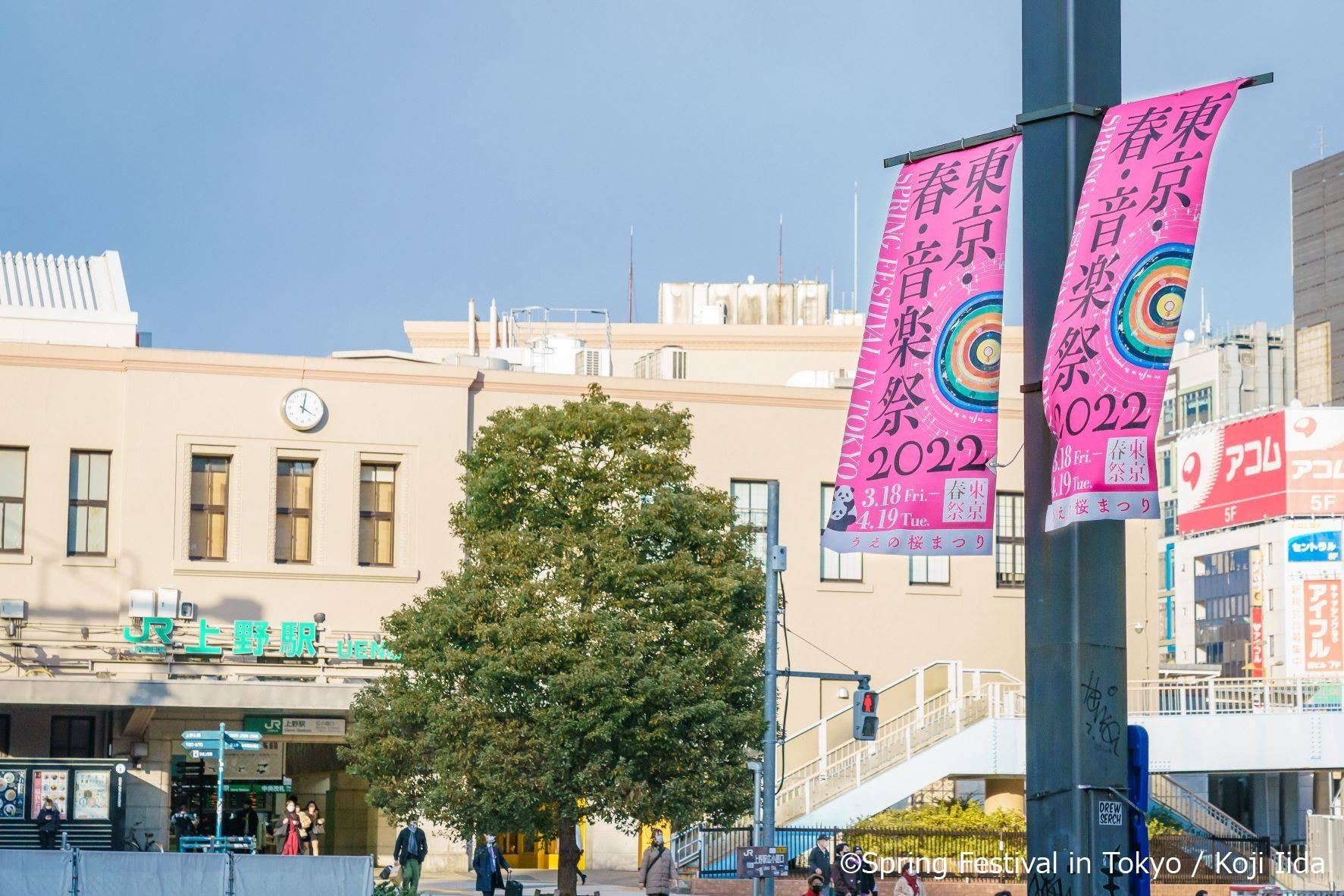 ◆ [Notice of unveiling event] "Eki Piano in UENO"
Date and Time: February 20, 2023 [Mon] 10:00 a.m. to 11:30 a.m.
・Piano decorations by kindergarten children in Taito Ward
・ Station piano performance (Performance: Yui Morishita Song: Alkan: Etudes "Railway" op.27 / others)
・ Station piano performance (appearance: JR station staff)
*Advance application is required for coverage.
[Yui Morishita (Piano)] Click here for profile
https://www.morishitayui.jp/morishita-profile/
■ Tokyo Spring Music Festival Official Site
https://www.tokyo-harusai.com/
Click here for details on each concert and how to apply.
ーーーーーーーーーーーーーーーーーーー
Six points of "Tokyo Spring Music Festival 2023"
❶ High-quality classical music such as opera, orchestra, chamber music, etc. performed by leading domestic and foreign artists
❷ Numerous unique series projects unique to the Tokyo Spring Festival
❸ "Museum Concerts" at Ueno Park Art Museums and Museums
❹ "Tokyo Spring Festival for Kids" provides a place for children to meet opera and classical music during spring break.
❺ Ueno Park 150th Anniversary! Vibrant events such as the "Cherry Blossom Town Concert" are back!
❻ Implementation of live streaming distribution (paid) with high image quality and high sound quality
■Overview of "Tokyo Spring Music Festival 2023"
Period March 18 [Sat]-April 16 [Sun], 2023
Venue Tokyo Bunka Kaikan, Tokyo University of the Arts Sogakudo (on campus), Former Tokyo Music School Sogakudo, National Museum of Nature and Science, Tokyo National Museum, Tokyo Metropolitan Art Museum, National Museum of Western Art, The Ueno Royal Museum, Sumitomo Mitsui Banking Corporation East Building Rising Square 1F Earth Garden / others
Organized by Tokyo Spring Music Festival Executive Committee
Co-sponsor Tokyo Bunka Kaikan, Tokyo Metropolitan Foundation for History and Culture
Supported by Agency for Cultural Affairs, Tokyo Metropolitan Government, Taito Ward
Cooperation: Ueno Tourism Federation, Ueno Mountain Culture Zone Liaison Council, Ueno, a Global Capital of Culture New Concept Executive Committee
Grants Association for Corporate Support of the Arts Social Creation Arts Fund
URL https://www.tokyo-harusai.com/
Photography: Koji Iida, Naoya Ikegami, Taira Hiradate, Tomoko Hidaki, Yusuke Masuda