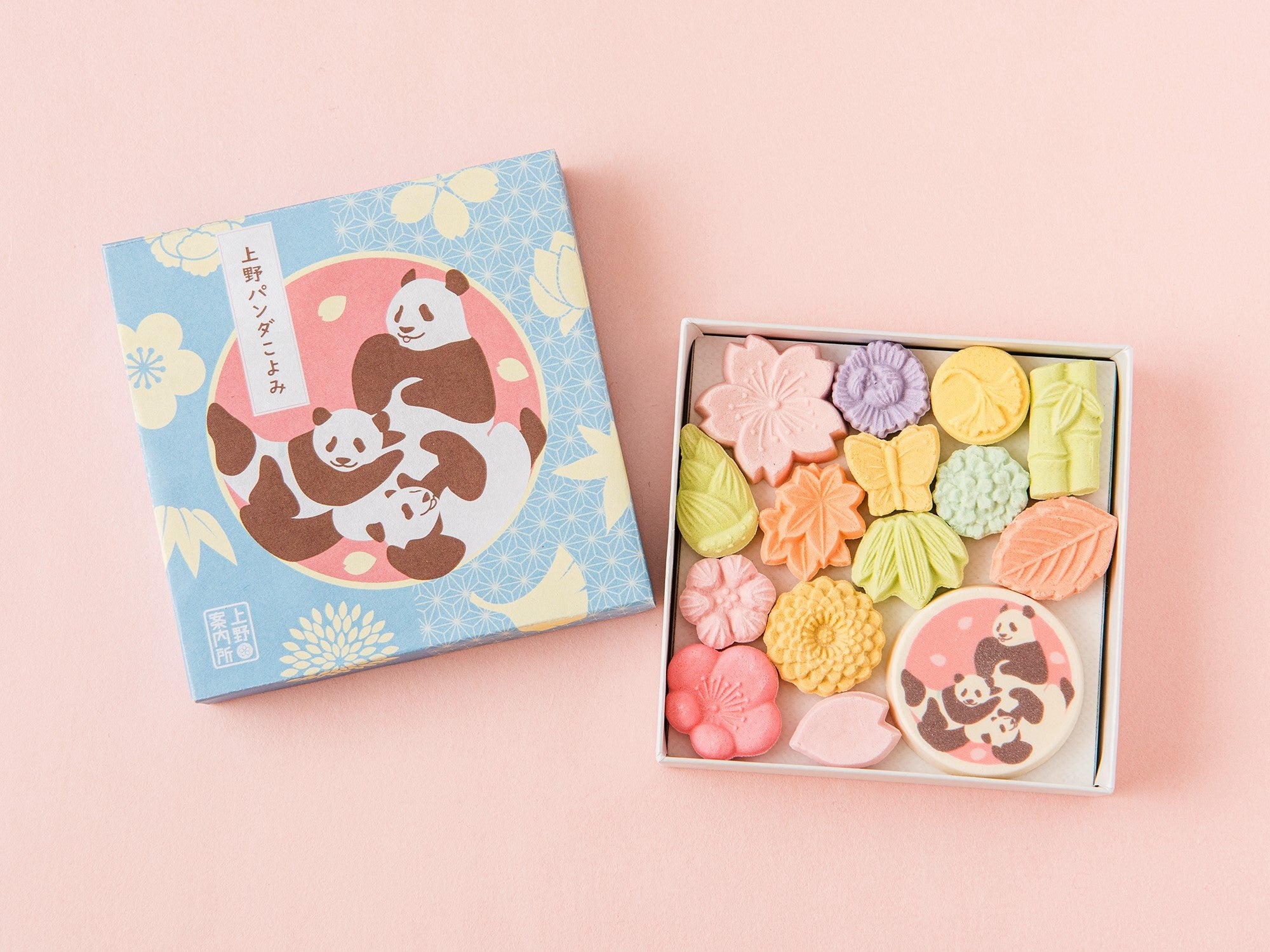 The Ueno Information Center (2nd floor of Matsuzakaya Ueno store, 3-29-5 Ueno, Taito-ku / operated by Spurt Co., Ltd.) will sell new panda goods for the spring of 2023 from Friday, February 17th.

Starting with playing cards designed by the Ueno Panda Family that can be enjoyed by everyone from children to adults, Ueno Information Center's original products such as Japanese confectionery that combines motifs related to the four seasons of Ueno with panda designs, and cherry blossom tea that is particular about domestic cherry leaves that are popular every year. Appearance!

At the Ueno Information Center, we will continue to develop various Ueno souvenirs and liven up the town of Ueno.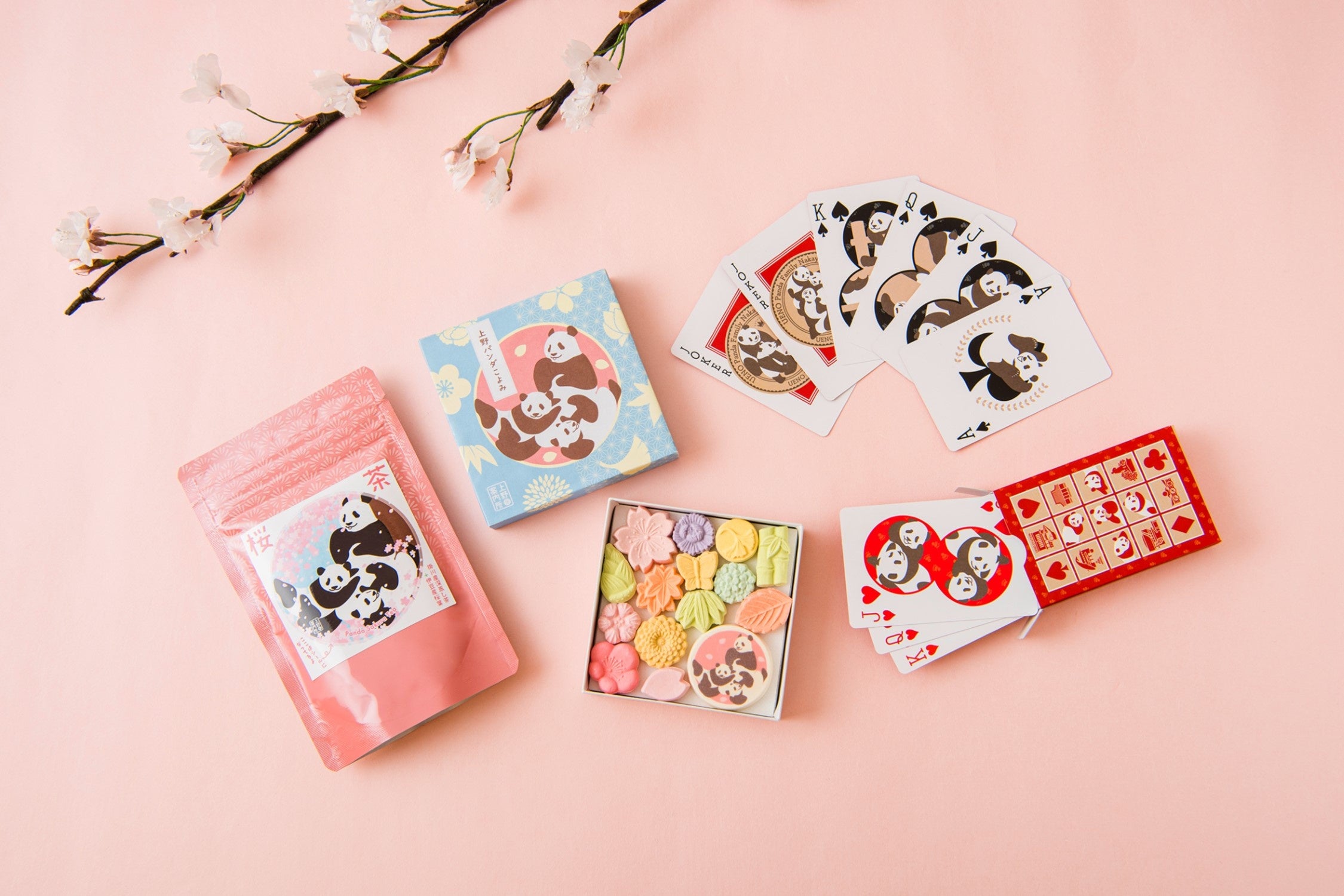 ---
---
■ Released on February 17 ( Fri ) * Simultaneous release at stores and official online shop "Edo Tokyo Ichi"
Ueno Information Center Original
" Ueno Panda Family Friendly Trump " 1,650 yen including tax
I made cards with the idea that everyone can play together and have fun at any time. Not only the card, but also the cute box is an original design with the Ueno Panda family as a motif. Everyone from children to adults can enjoy it at home, on the go, or when traveling, so it is also recommended as a gift. Size: Outer box width 59 x height 91 x height 19mm, card width 58 x height 89mm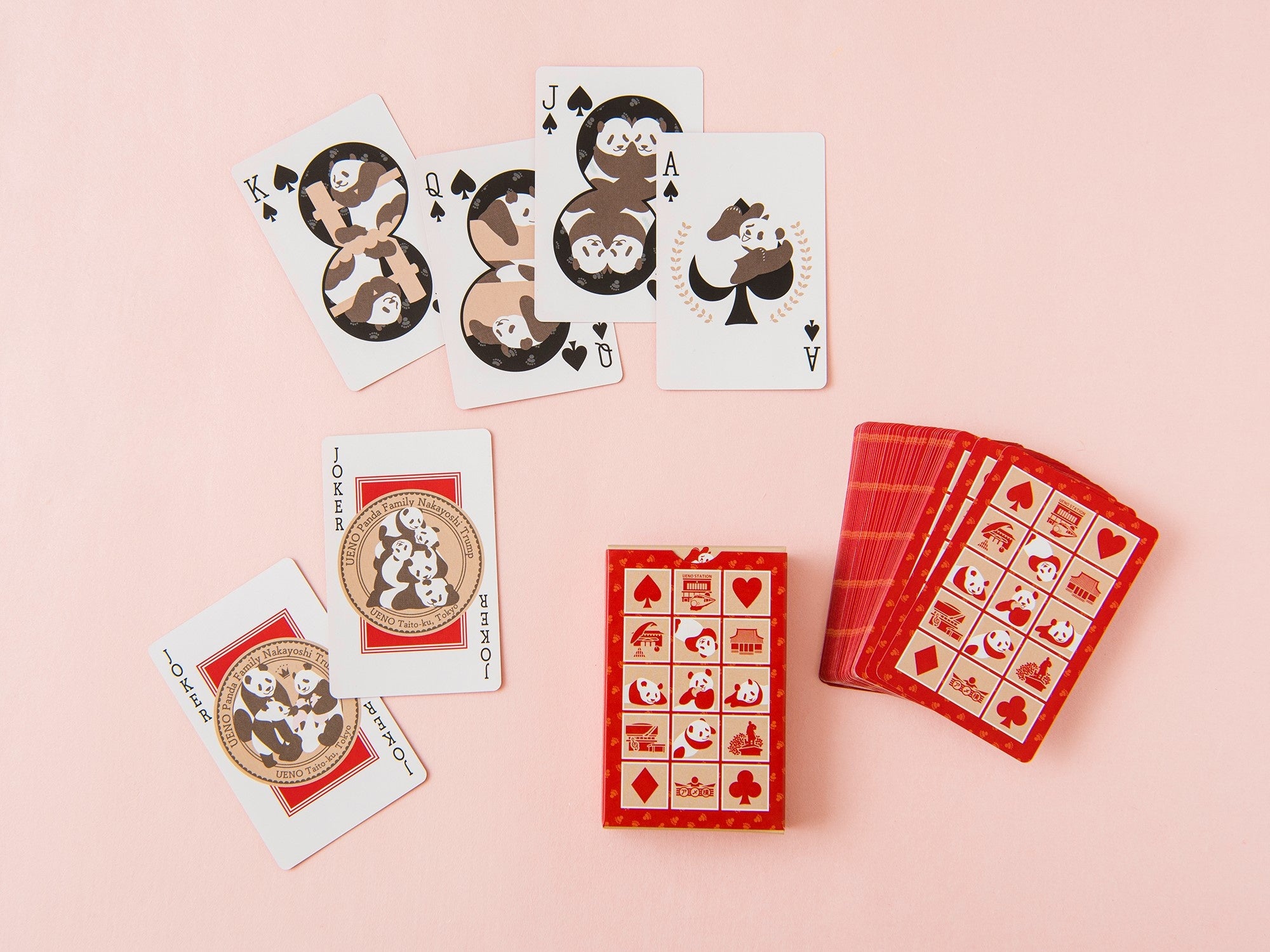 " Ueno Panda Calendar " 972 yen including tax
An assortment of beautiful dried confectionery made with gently sweet Wasanbon sugar. The original panda design and motifs related to the four seasons of Ueno are tightly packed in a small box. Please enjoy the gentle melting of Wasanbon sugar. Size: Outer box width 99 x length 99 x height 26 mm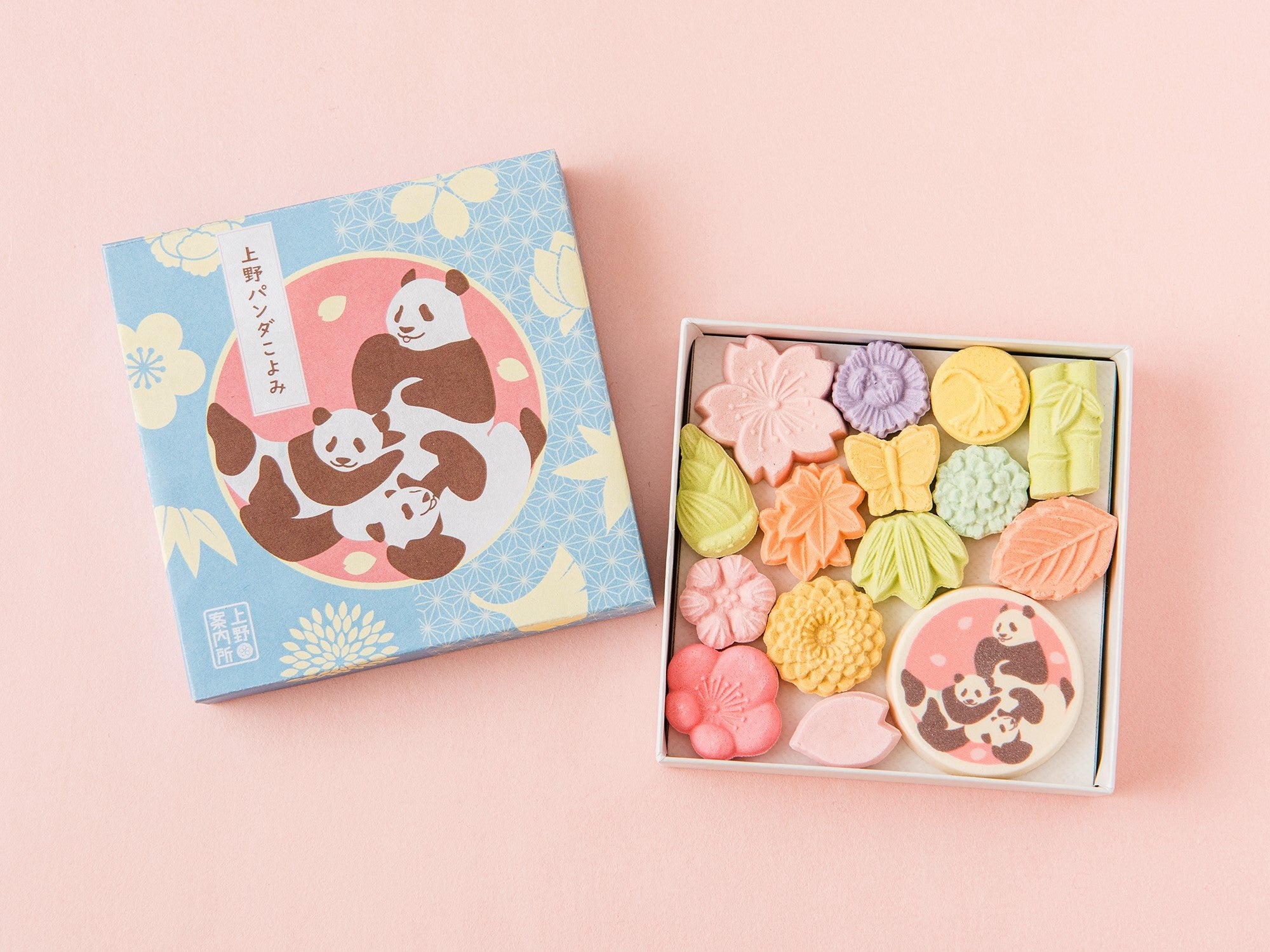 " Panda Sakura Tea ( 2023 ) " 620 yen including tax
An easy-to-drink tea bag-type sakura tea made by blending Kakegawa's deep-steamed tea and Izu's sakura leaves. You can enjoy the unique taste of deep-steamed tea and the faint and gentle scent of natural cherry blossom leaves. The package is cute with a panda watching cherry blossoms in full bloom. Feel the arrival of spring with the elegant scent of cherry blossoms. Contents: 14g (2g x 7 pieces)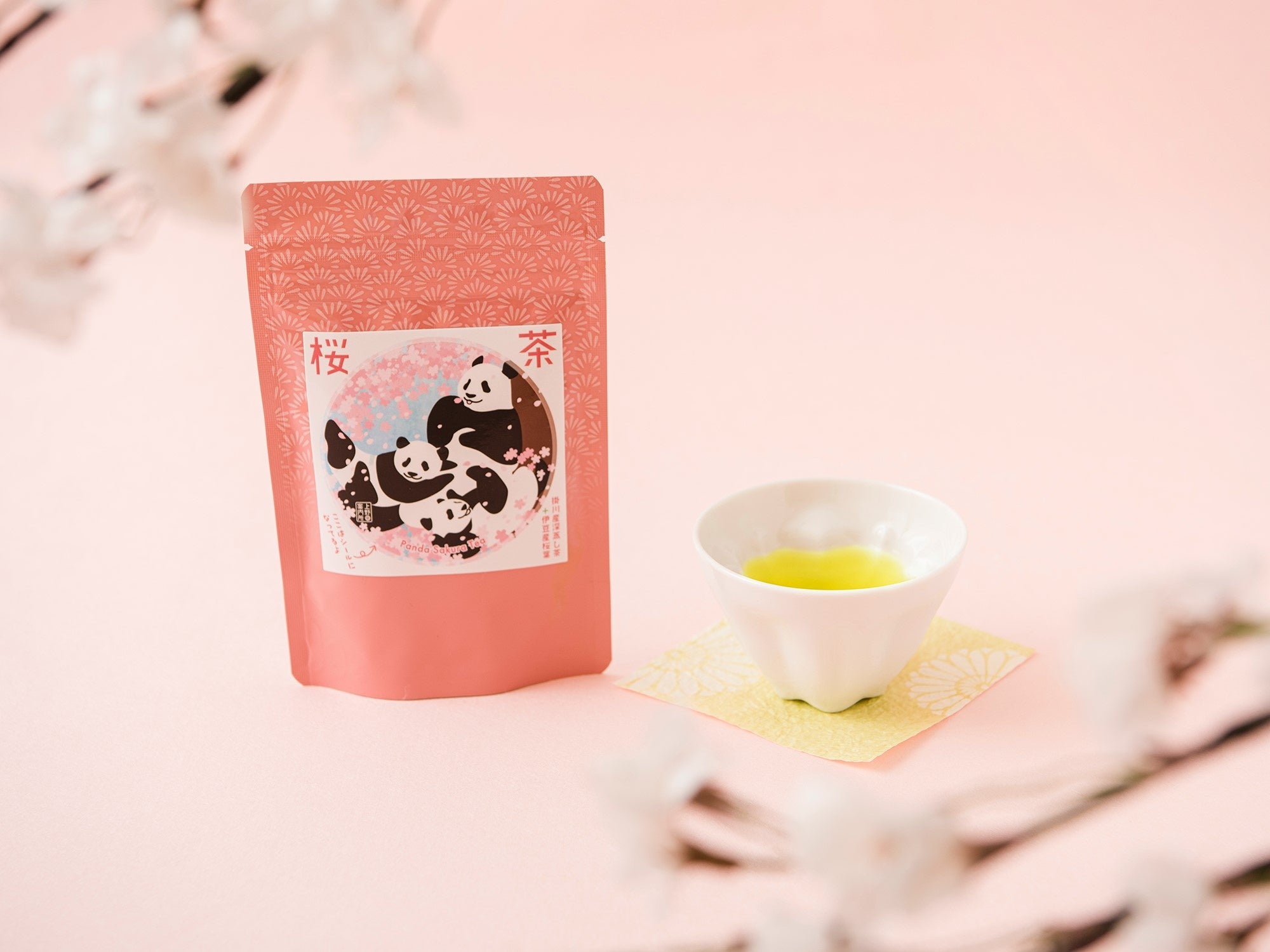 <Notes on all products>
*Products cannot be reserved or reserved in advance.
* Depending on the product, the number of purchases may be limited.
*Some items may be out of stock depending on the production and arrival status.
What is the Ueno Information Center?
Opened on Saturday, November 4, 2017.
This is an evolutionary type of information that provides useful information for walking around Ueno from various angles.
Not only is there a wealth of tourist information, guide maps, and pamphlets, but also specialties and specialties of the Ueno area are on sale. In addition to long-established stores, we also pay attention to cutting-edge creators and workshops, and we also have a wide variety of museum goods such as art museums and museums that are densely packed in Ueno Park.
It is also attracting attention as a new attraction for panda goods, boasting more than 200 types ( as of March 2 , 2020 ) .
【overview】
〒110-8503 3-29-5 Ueno, Taito-ku, Tokyo Matsuzakaya Ueno store 2nd floor
Business hours 10:00-19:00
TEL 03-3832-1111 (main)
Official site https://uenoinfo.jp/
Ueno Information Center Official Online Shop < Edo Tokyo Ichi >
In response to the requests of those who are far away and cannot come to Ueno, some of the original products of the Ueno Information Center are also sold at the following online shop.
https://edotokyo1.com