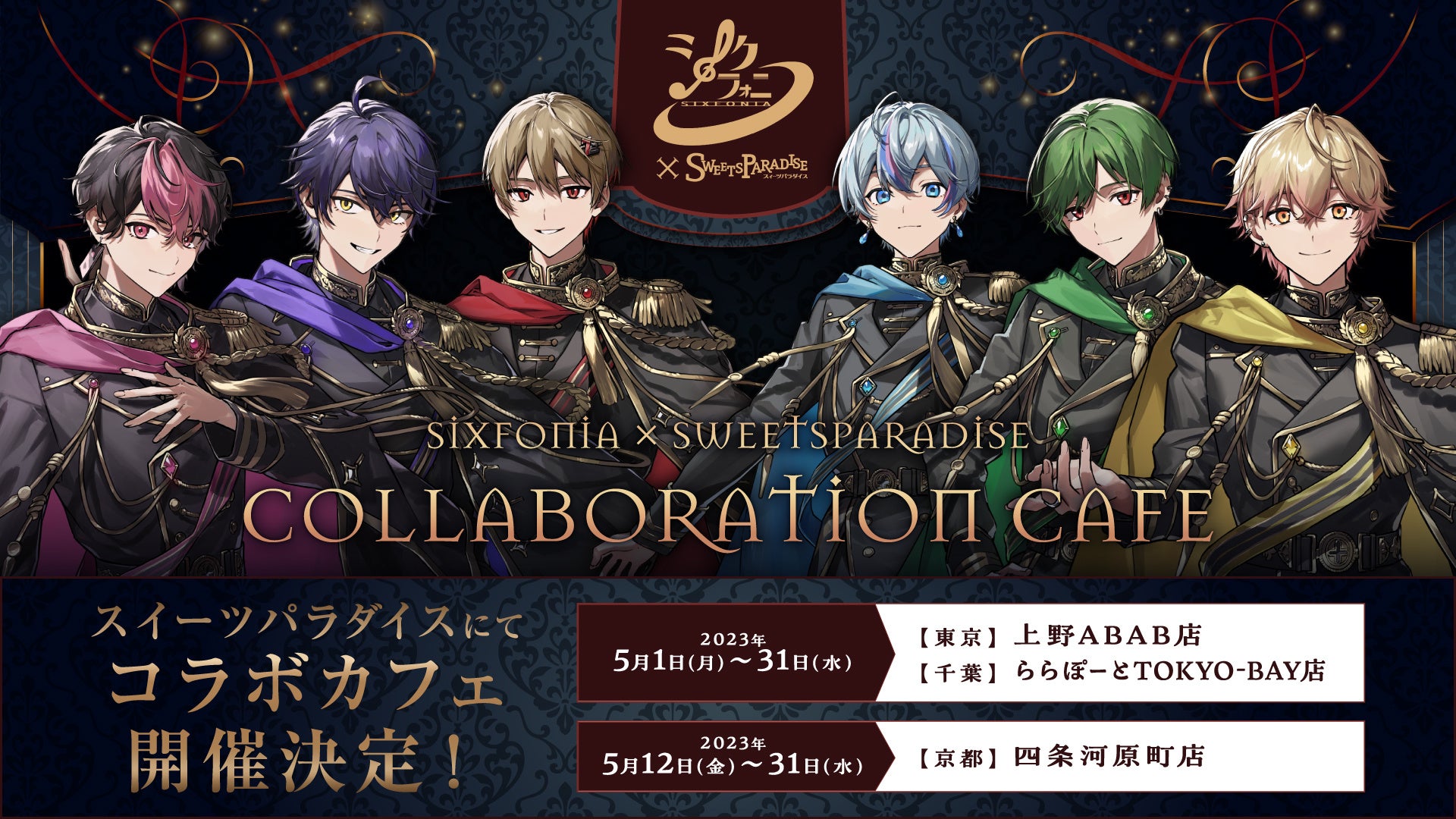 May 2023 Held in three locations nationwide: Tokyo, Chiba, and Kyoto! Present original menus and limited novelties devised by members
VOISING Co., Ltd. is pleased to announce that the 2.5-dimensional idol group "Sikufoni" belonging to VOISING will hold the first collaboration cafe with the dessert buffet "Sweets Paradise" developed by Inoue Shoji Co., Ltd.



A total of 3 stores will be held, and from May 1, 2023 (Monday), collaboration will start at Sweets Paradise Ueno ABAB store and LaLaport TOKYO-BAY store. From May 12th (Friday), the Shijo Kawaramachi store will also start collaborating, and the period will be until May 31st (Wednesday).

In addition to enjoying the original collaboration menu of 6 types of food and desserts and 7 types of drinks, those who order the collaboration menu will receive a limited novelty. You can also enjoy the interior decoration of Sikfoni.
Sikfoni" x SWEETS PARADISE collaboration cafe will be held at 3 Sweets Paradise stores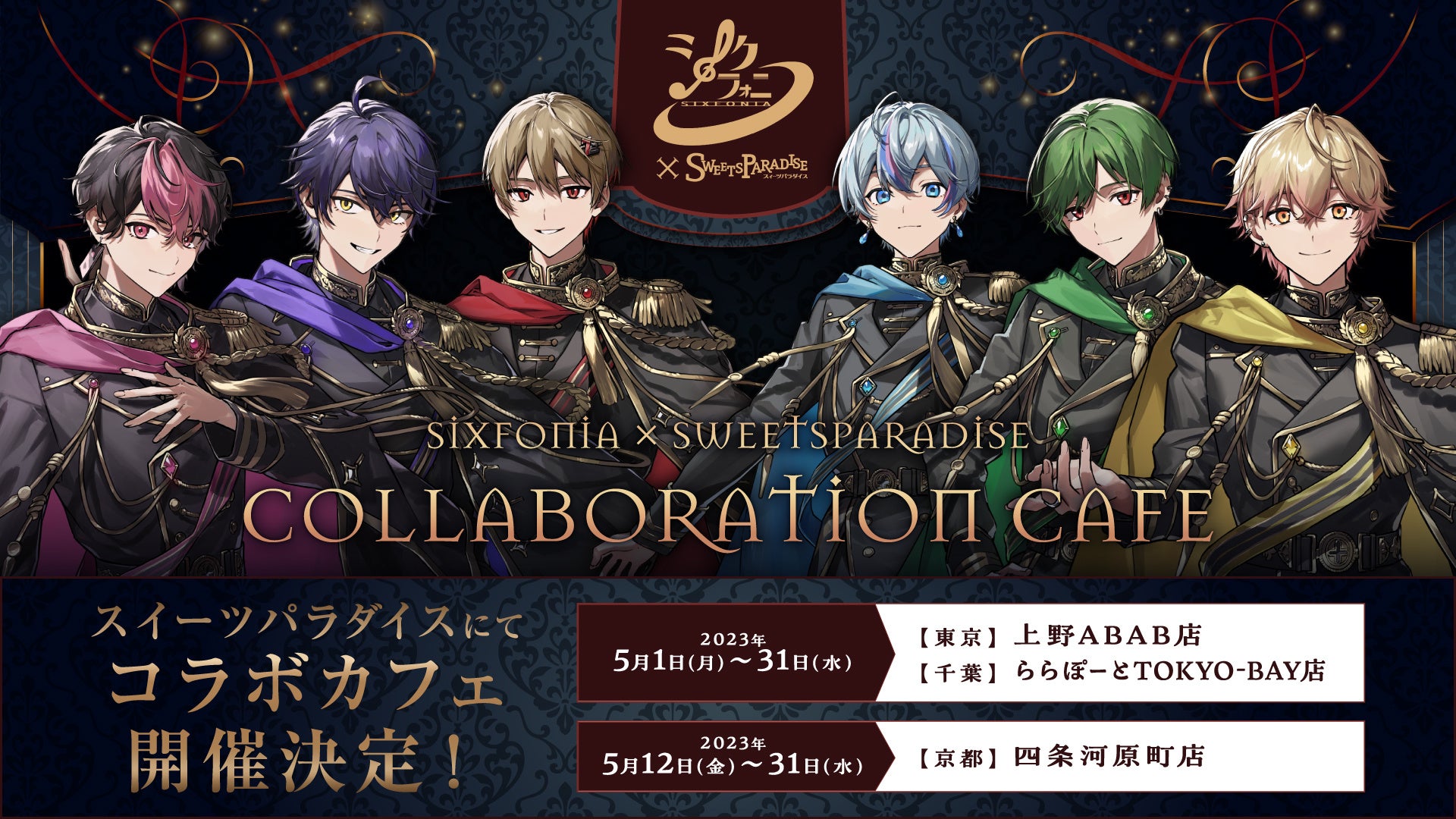 ■Period/store
・Tokyo/Chiba
Period: May 1st (Mon) to May 31st (Wed), 2023
Store: Sweets Paradise Ueno ABAB
Sweets Paradise LaLaport TOKYO-BAY
·Kyoto
---
---
Period: Friday, May 12, 2023 to Wednesday, May 31, 2023
Store: Sweets Paradise Shijo Kawaramachi
* Depending on the store, we may limit the number of people per usage time.
*When it is crowded, it may take time to enter the store, or you may not be able to enter.
*Seats can be reserved in advance using the Sweets Paradise app, by calling the store, or by making a reservation at the store.
*To order the collaboration menu, you need to order the sweets paradise collaboration course fee (1,490 yen for adults, 1,040 yen for children) in addition to the collaboration menu fee.
Original collaboration menu produced by members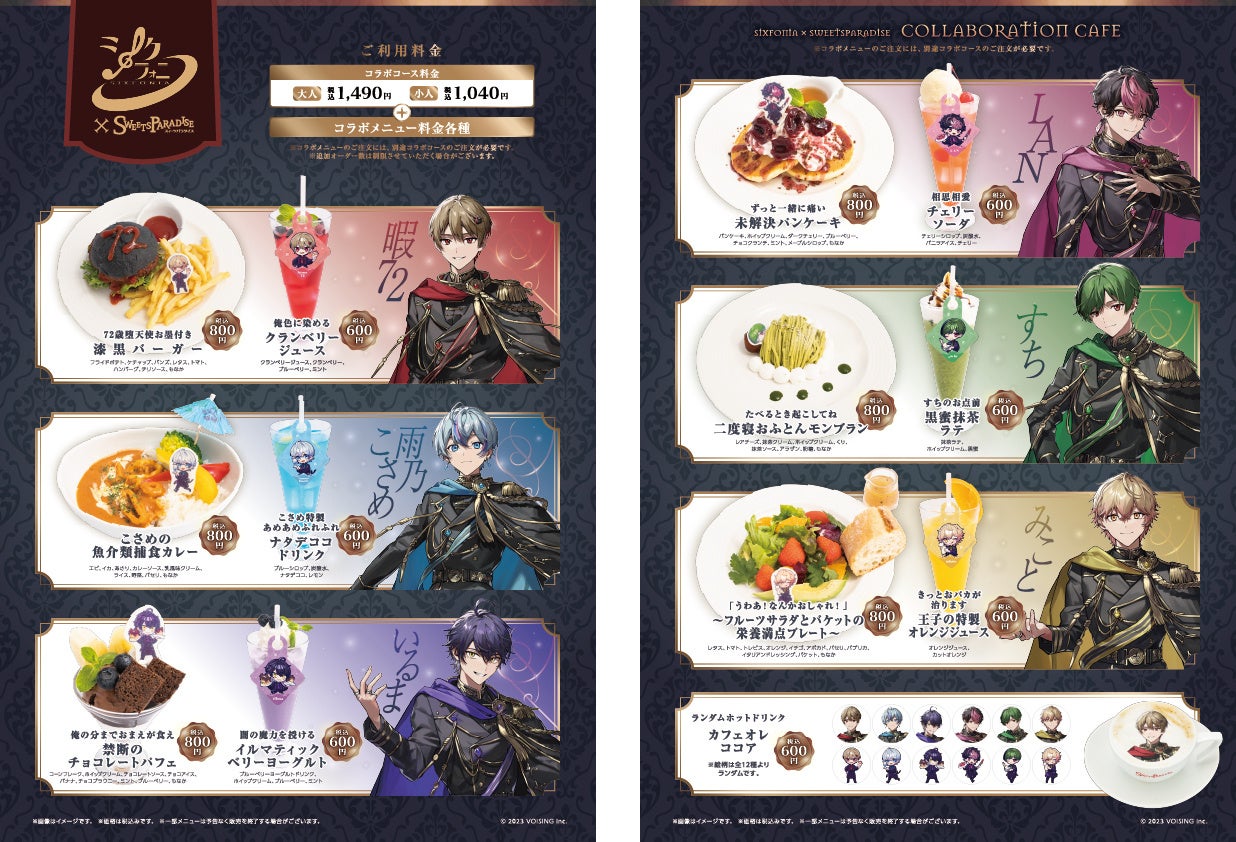 We will sell original collaboration menus produced by sikfoni members. The food and dessert menu comes with a monaka with the members' SD illustrations printed on it. Customers who order the collaboration menu will receive a novelty gift. Please enjoy Sikufoni's commitment to not only the appearance and taste, but also the menu name.

What is "Sikfoni"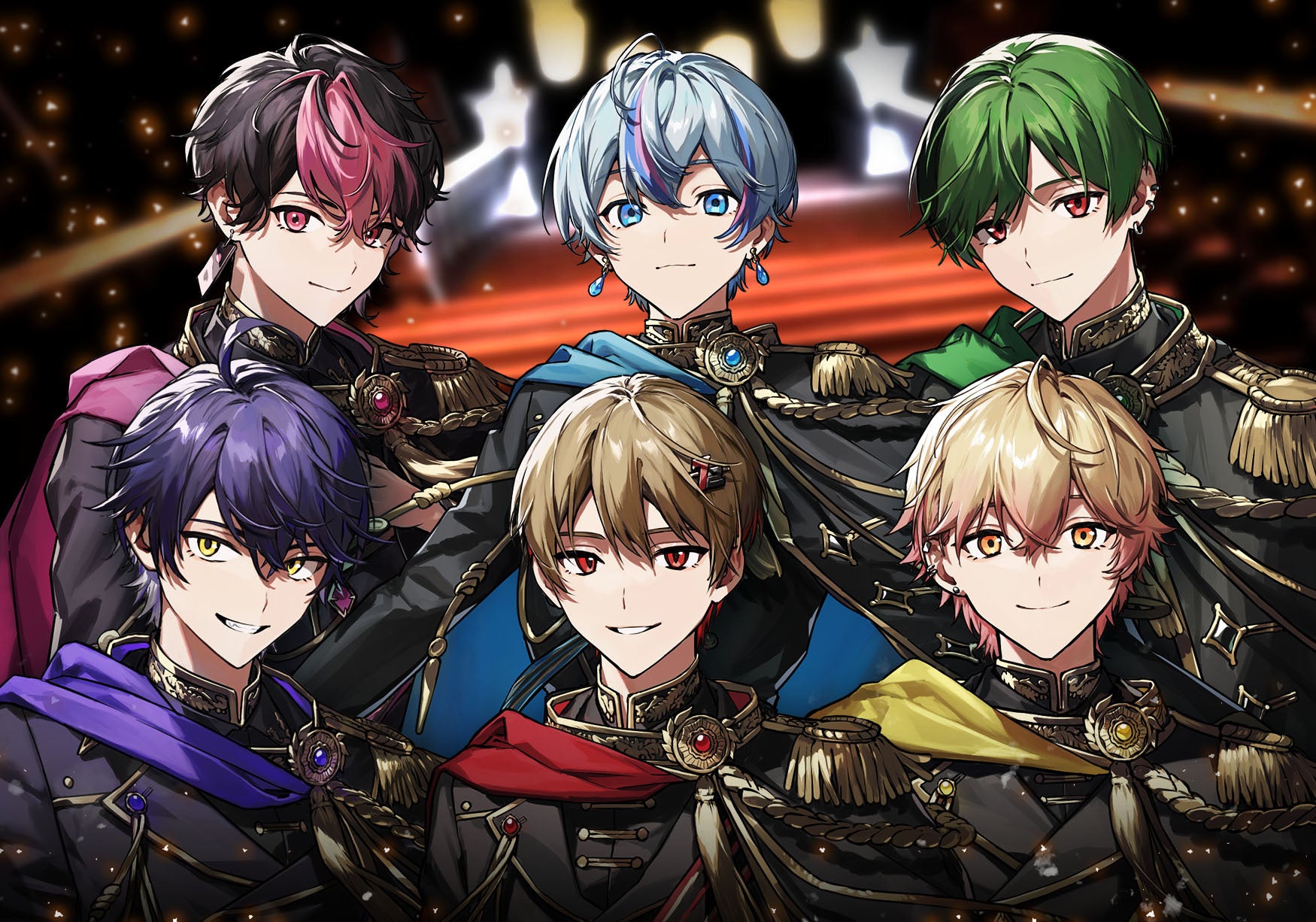 A rookie singer group with the strongest 6 people who passed through a super large audition. In August 2022, he will make a shocking debut with the original song "J0KER x JOK3R". Armed with their musicality and high planning ability, they are mainly active in posting various original songs, challenge planning videos using songs and voices, and cover songs called "singing". About half a year after its formation, the number of channel subscribers has exceeded 140,000, and the up-and-coming 6-member group is rapidly gaining popularity and expanding its power. ____The momentum is unstoppable.
・Members (readings in parentheses next to names)
(From top left) LAN, Kosame Ameno, Suchi
(From the bottom left) I'm here, free time 72 (Himanatsu), Mikoto
【Company Profile】
Company Name

VOISING Inc.

representative

Naiko

location

Hamamatsucho Diamond Building 2F, 2-2-15 Hamamatsucho, Minato-ku, Tokyo

Established

October 2022

Group membership

Sixfonia ( https://sixfonia.com/ )
Ireisu ( https://ireisu.com/ )

Stapola ( https://starpola.com/ )

Business content

Idol support business, live production business, goods production business, CD production business, video production business