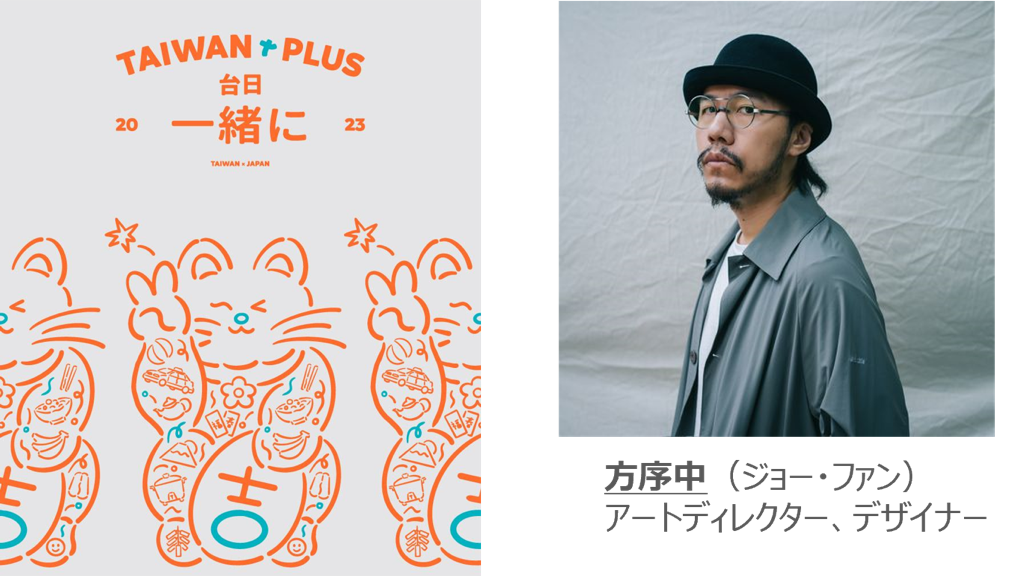 See, sing, dance, eat, drink, experience, and learn about Taiwan! 10 groups of artists who lead the Taiwanese culture scene, and more than 100 creative brands will gather at TAIWAN PLUS!
Taiwan, which ranks first in the pro-Japanese ranking*¹ and is a very pro-Japanese nation, is a culturally and historically close compatriot for us Japanese. "TAIWAN PLUS", an event that Taiwan has revived for the first time in two years in 2022 after corona, will be held again this year. Known as one of the largest Taiwanese culture festivals in Japan, it has steadily increased its recognition since its first year, and the number of visitors has increased every year, and last year recorded 200,000 visitors. This year, it will be held on September 16th (Sat) and 17th (Sun) at Ueno Park / Fountain Square.

*From the outline of the Japan Brand Survey 2019
This event was held as part of the "Taiwan-Japan Friendship Project" launched in 2018 by the Chinese Cultural Assembly, and this year marks the fourth time. In the first event, we spread the popular culture of Taiwan, in the second event, we wanted people to feel Taiwan through all five senses, and in the third event, we held the theme of the auspicious day in Taiwan in the post-corona era. As the friendship between Taiwan and Japan has deepened through past events, this year's TAIWAN PLUS will be held under the theme of "Taiwanese and Japanese together" in the auspicious month of September (the month of the Mid-Autumn Festival, which is widely celebrated in Taiwan). We will hold a hands-on event where you can experience a wide variety of Taiwanese culture, just like last year. It aims to deepen exchanges of cultural energies through cooperation and co-creation between the two countries, and to increase interest in and recognition of Taiwan. During the past four years, when it was difficult to interact with foreign countries, there have been major changes and innovations in the fields of culture, trends, and technology within Taiwan. I want to see it with my own eyes! It is an event full of excitement that fosters such feelings.
Overview of the event
■ Name: "TAIWAN PLUS 2023"
■ Theme: Together with Taiwan and Japan
Date: September 16th (Sat)-17th (Sun), 2023 11:00-18:00
■Venue: Ueno Park/Fountain Square, Eslite Spectrum Nihonbashi (second venue)
■ Access: JR Yamanote Line, Keihin Tohoku Line, Takasaki Line, Utsunomiya Line, Tokyo Metro Ginza Line, Tokyo Metro
2 minutes walk from Hibiya Line "Ueno" (G16/H17), 1 minute walk from Keisei Main Line "Keisei Ueno"
■ Key visual: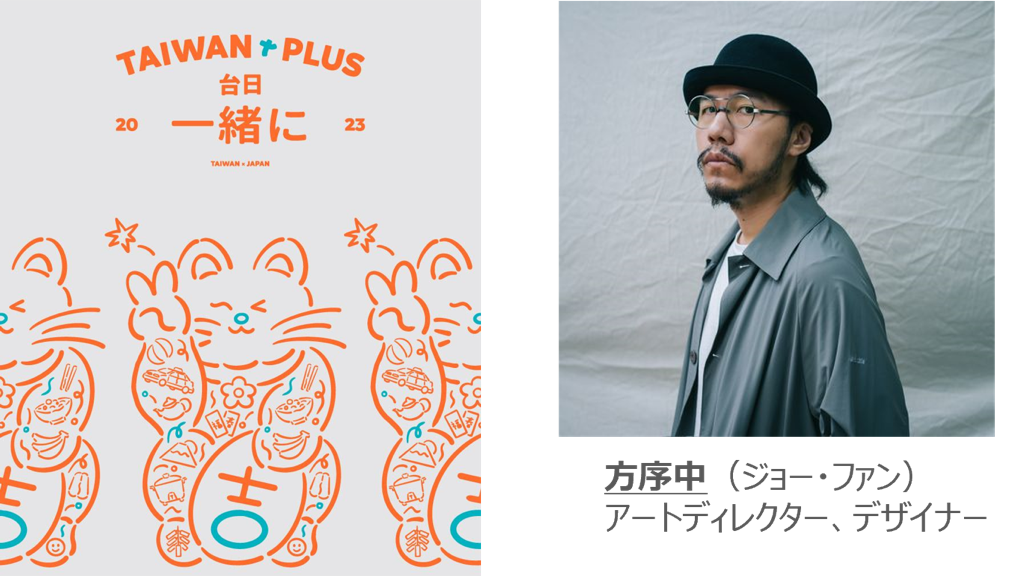 Designed by Fang Zhong, one of Taiwan's top three designers who also designed the new issue of "Midnight Diner".
The main visual incorporates the [Manekineko], a symbol that attracts happiness representing Taiwan and Japan, which was inherited from last year, and this year it has a more playful peace sign.
Opening ceremony artist (closed event)
A modern music warrior who still inherits traditional music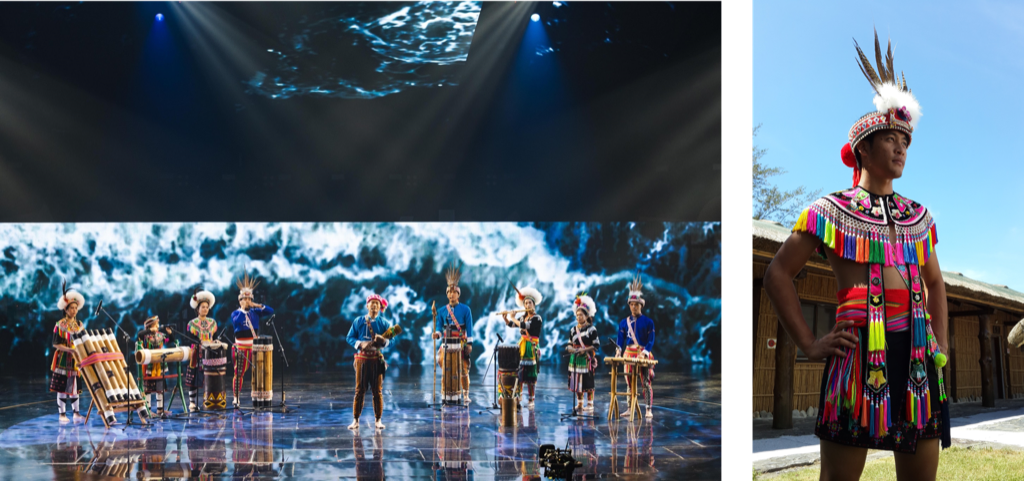 AMIS 旮亙團 (Amis Kaken Orchestra)
Formed in 1999, this orchestra is a percussion band with its own characteristics based on traditional songs and percussion instruments.
The Kakeng (bamboo bell) is a traditional Amis wedding instrument used to announce something happy. At the beginning of its establishment, it was a traditional song group, but gradually developed into a percussion band composed of young people. While creating a new performance style between tradition and innovation, we also worked on cultural training of dozens of young people, and now the 4th generation and more than 50 members inherit the tradition of the Buraku. It is expected that the opening act will reproduce the theme of the orchestra and the theme of this event, "Taiwanese together" with music. Not only the music, but also the traditional musical instruments and their tones, and the traditional costumes worn by the band are also fun performances.
■Golden Melody Awards Best Band Award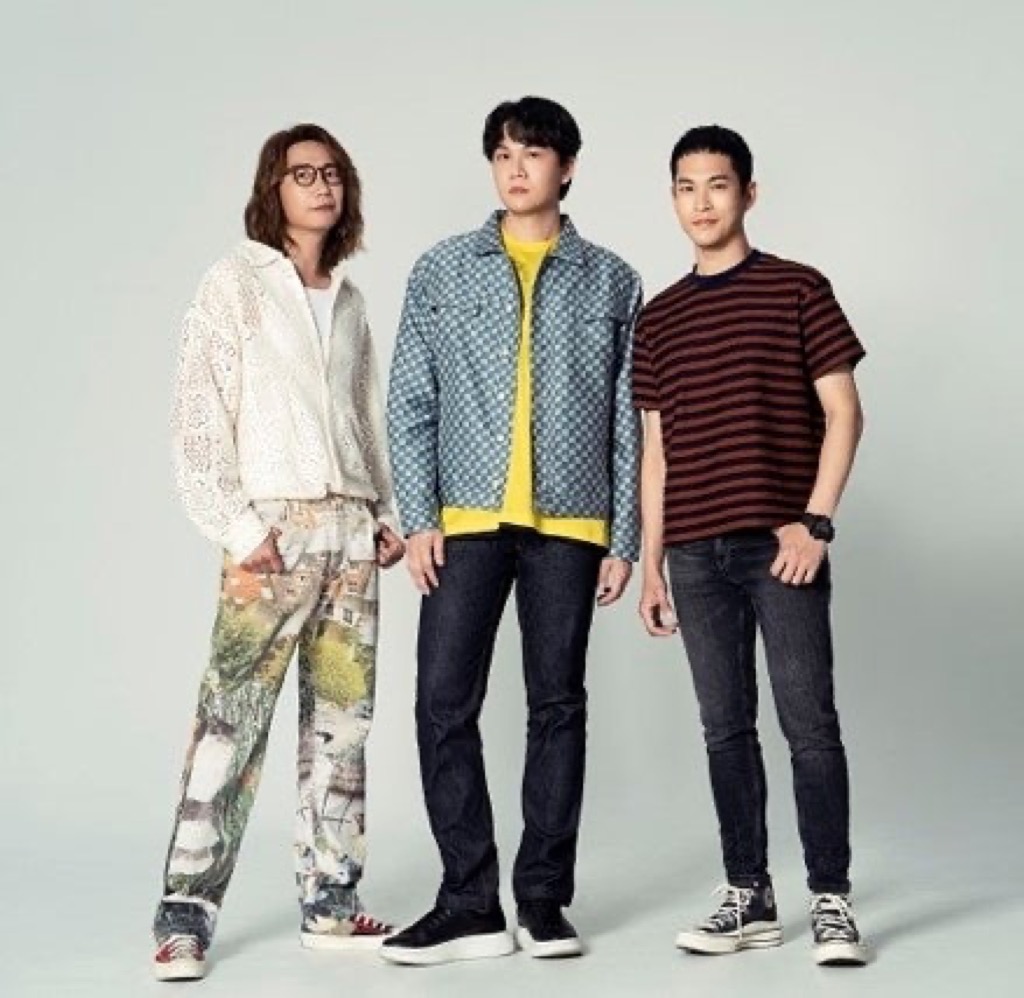 ---
---
Cosmos People
Formed in the summer of 2004, the three-piece rock band Cosmos People is characterized by an unexpected mixture of strong beats and refreshing melodies. While cherishing the groove that makes you want to dance when you listen to it, you don't miss the light pop feeling. So far, they have released four albums, and the 2019 tour "Play with me another ten years" sold out quickly not only in Taiwan but also in mainland China, Hong Kong, Japan and other places. A performance at the Taipei Arena will also be held, and in March 2022, the long-awaited 5th album "The Moment" will be released, which will be the culmination of the band's 10-year debut.
Performing artist 1
Featured artist
An urban and stylish sound that combines R&B, jazz, and popular music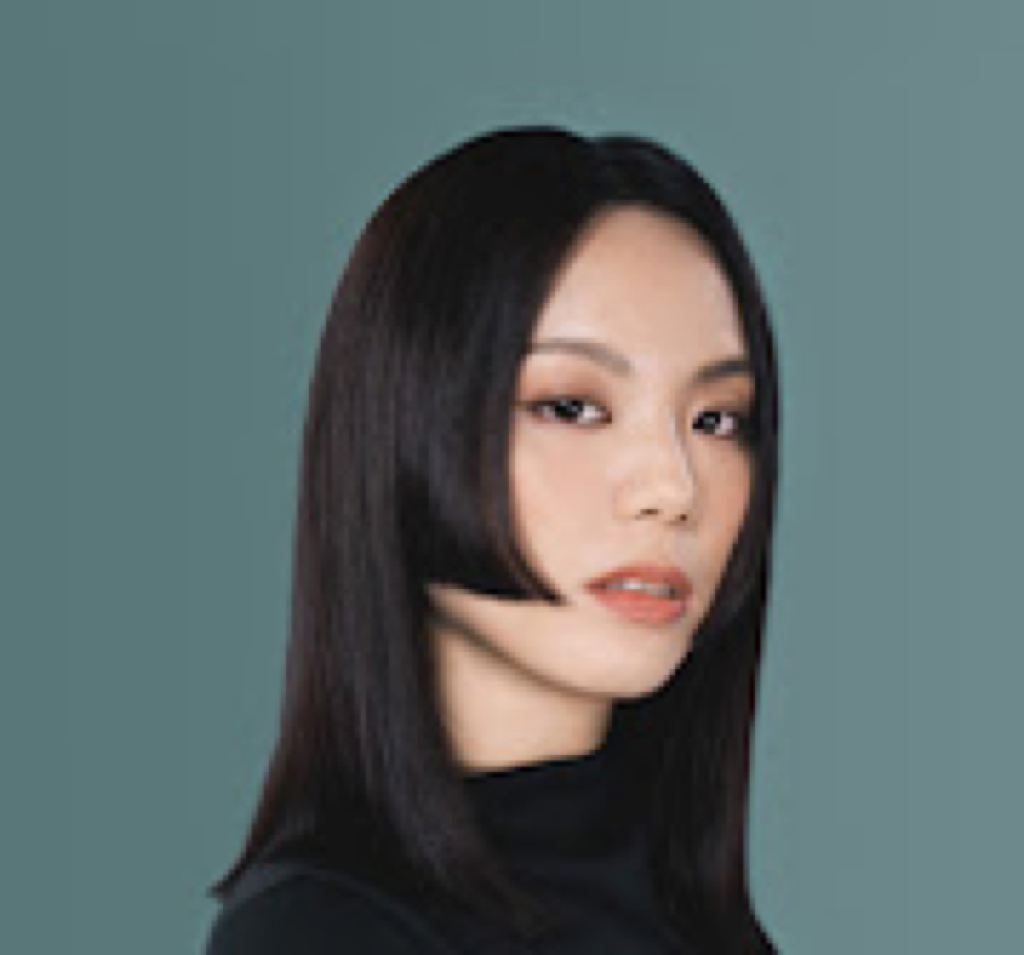 aDAN She Yidan
Singer-songwriter/jazz vocalist based in Taiwan.
In 2019, he released his 1st EP "Too Quiet", and the song "Sugar-coated" was nominated for Best R&B Song at the 11th Golden Indie Music Awards. He specializes in various music styles such as R&B, jazz and pops. The first original album "Flashback" will be released on September 7, 2022. Based on jazz and R&B, he has sublimated into pop, and has attracted many fans as an urban vocalist who emits a novel brilliance in familiar melodies.
A pioneer of the Taiwanese punk scene, born in Kaohsiung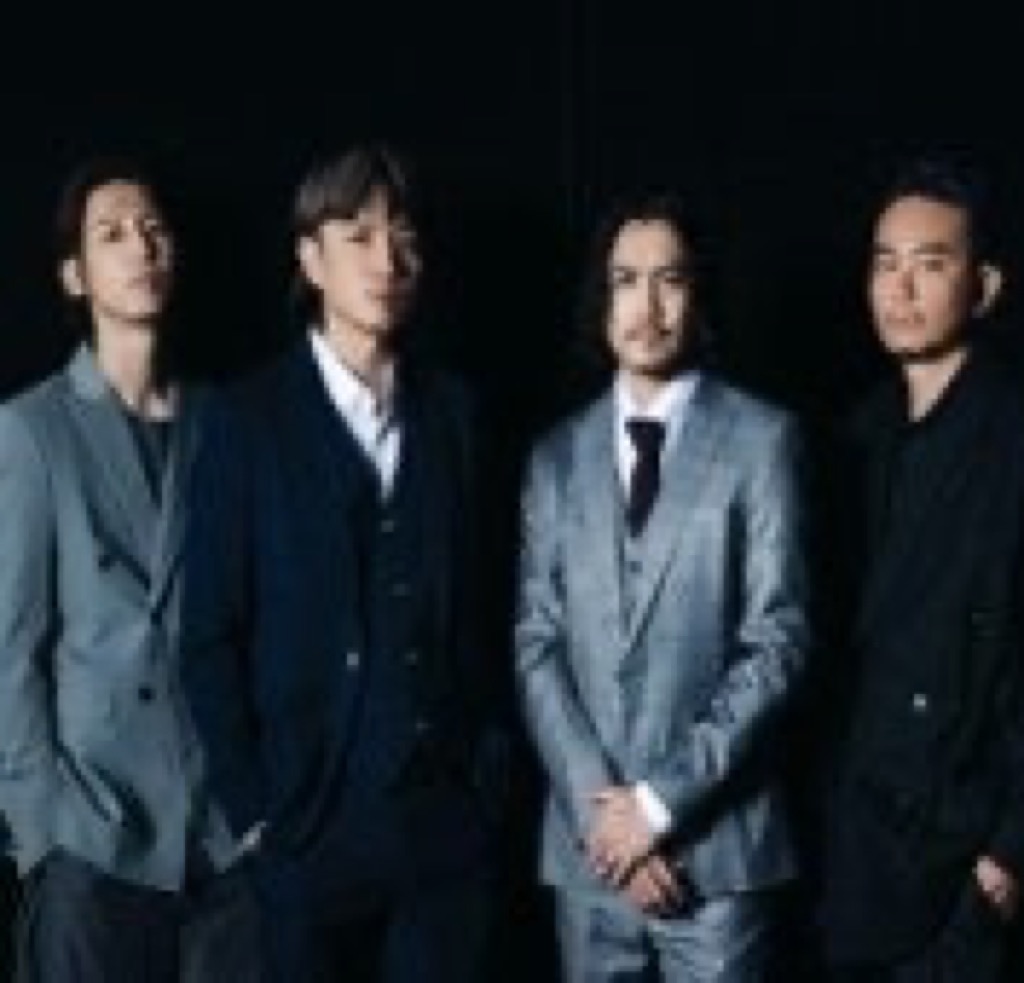 Extinguisher Fire EX.
Fire Extinguisher from Kaohsiung is a group of high school classmates. The group was formed in 2000 with main vocalist Yang Taizheng (Sam), guitarist Chung Yuchen (ORio), and bassist Chen Jingyuan (JC), along with drummer Keguang (KG). To date, he has released six albums and many singles. Based on punk rock, it realistically expresses the times and everyday life, and the lyrics that are close to the masses have aroused sympathy from many people. With hit songs such as "Ban'an Taiwan", "Douyu Skylight", and "Long Road Night Car", and the album "Kahe Manji Xing" released in 2023, they are now called "Taiwan's representative band".
A strong supporter of young indigenous artists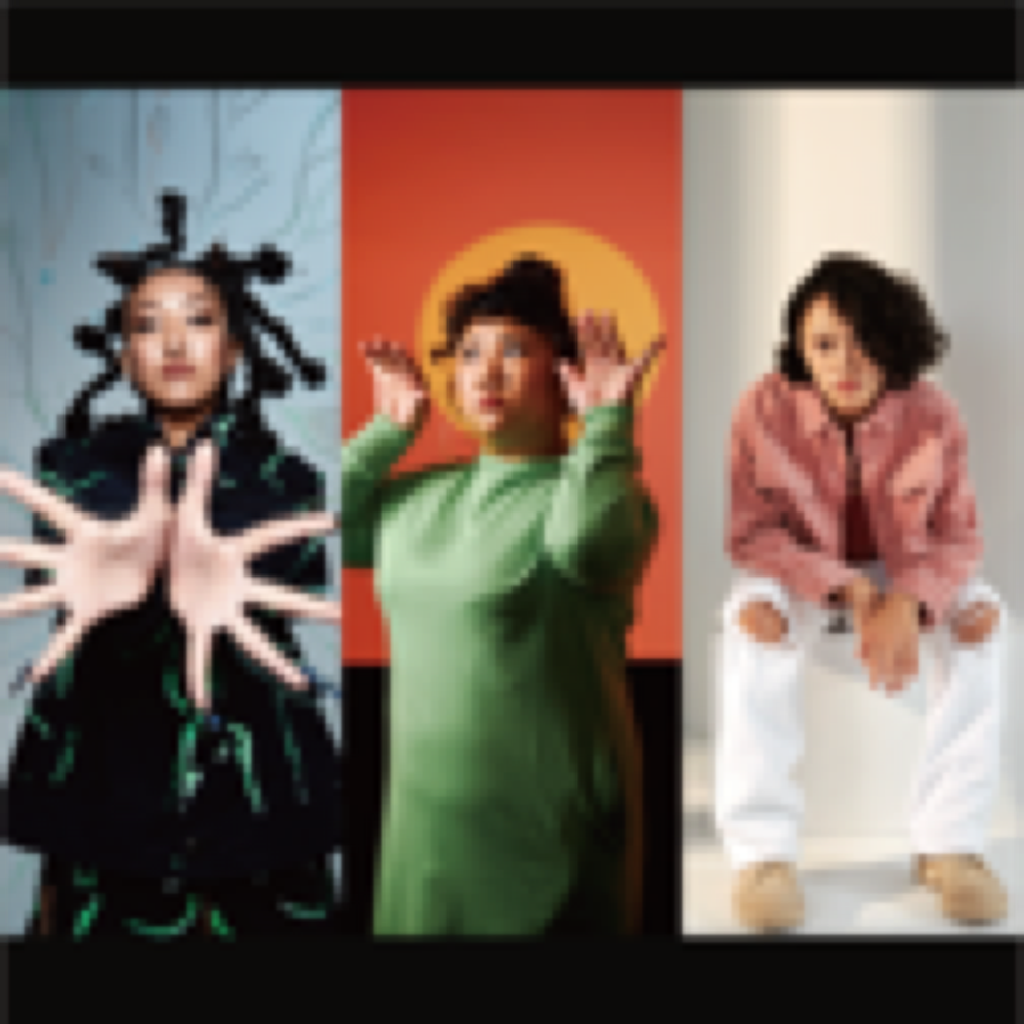 Kivi + Soni + True Love (Kivi + Dremedreman + Makav)
The music culture brand "Nanguaq Naya Kawara" (meaning "beautiful" in the Paiwan language), founded by ABAO, a singer of the Paiwan tribe, the aboriginal people of Taiwan (the most populous of Taiwan's aborigines and producing many artists), is , popularizing Taiwanese aboriginal pop music and expanding the possibilities of new folk songwriters. This year, three Gen Z indigenous artists will perform.
■ A pop, playful, and happy aura-filled band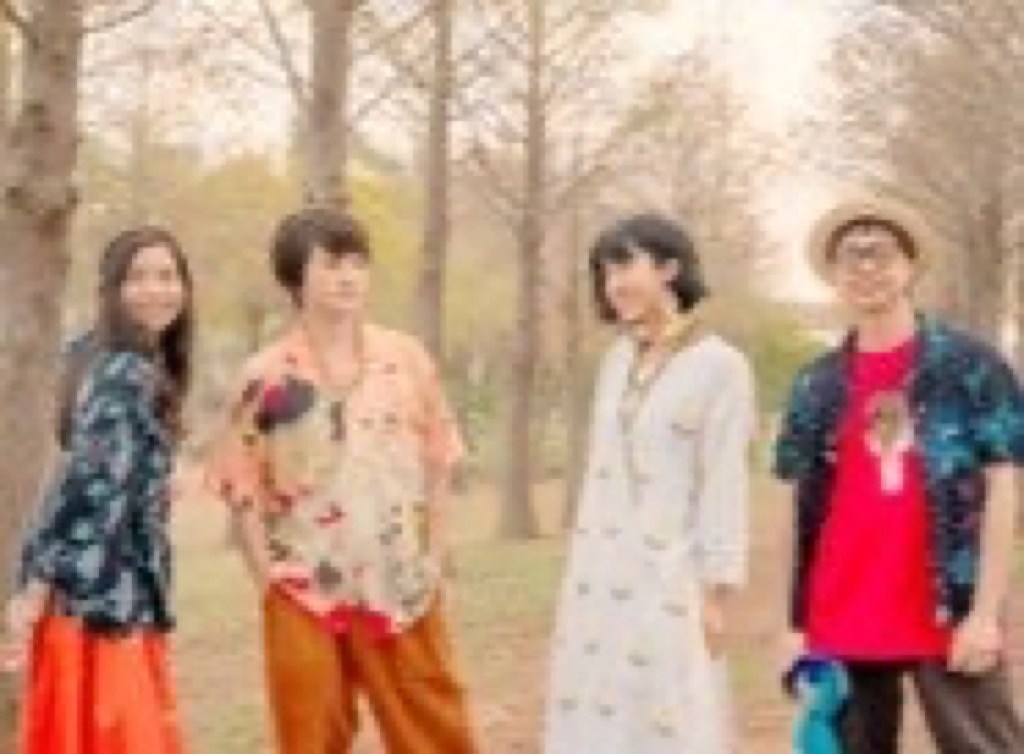 Wonfu (Wonfu)
A band loved by men and women of all ages. He established a new musical style with his constant humor and creative energy. The members are Yao Xiaomin (guitarist and vocalist), mami (vocals), Suiki (bass guitar), and Dapi (drums). They have released 10 albums in Chinese and 4 in Japanese, and have been nominated five times for Best Band at the Taiwan Golden Melody Awards. The most fun and humorous music produced by Wanfu will blow away boredom and worries and bring you joy!
Performing artist 2
A Taiwanese alternative pop band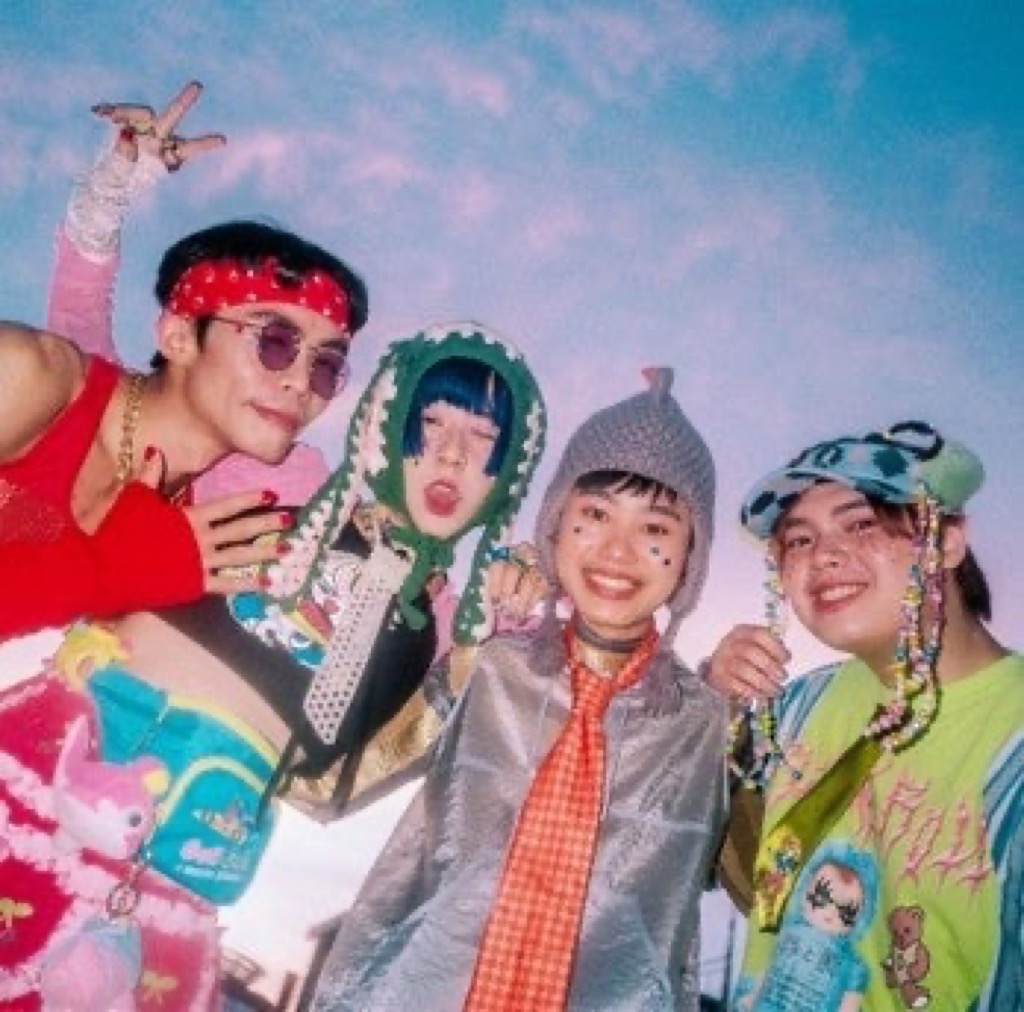 Dolphin Police Marine Pig Police
Formed in 2017, the Taipei-based indie band consists of Wu Yue on vocals and guitar, Shuang Ma on co-vocals and guitar, Zhong Yian on bass, and Zhong Yi'an on drums. Guo Yixuan Appears as four unique characters. The band name is based on the Dolphin Detective from the Japanese anime "This is the police station in front of Kameari Park in Katsushika Ward". The second album "Hakyu Taihosha" will be released in September 2022. These four exotic monsters will play an active part in the research team of the human world in a funny way.
■Excellent singing ability! Sing Japanese songs perfectly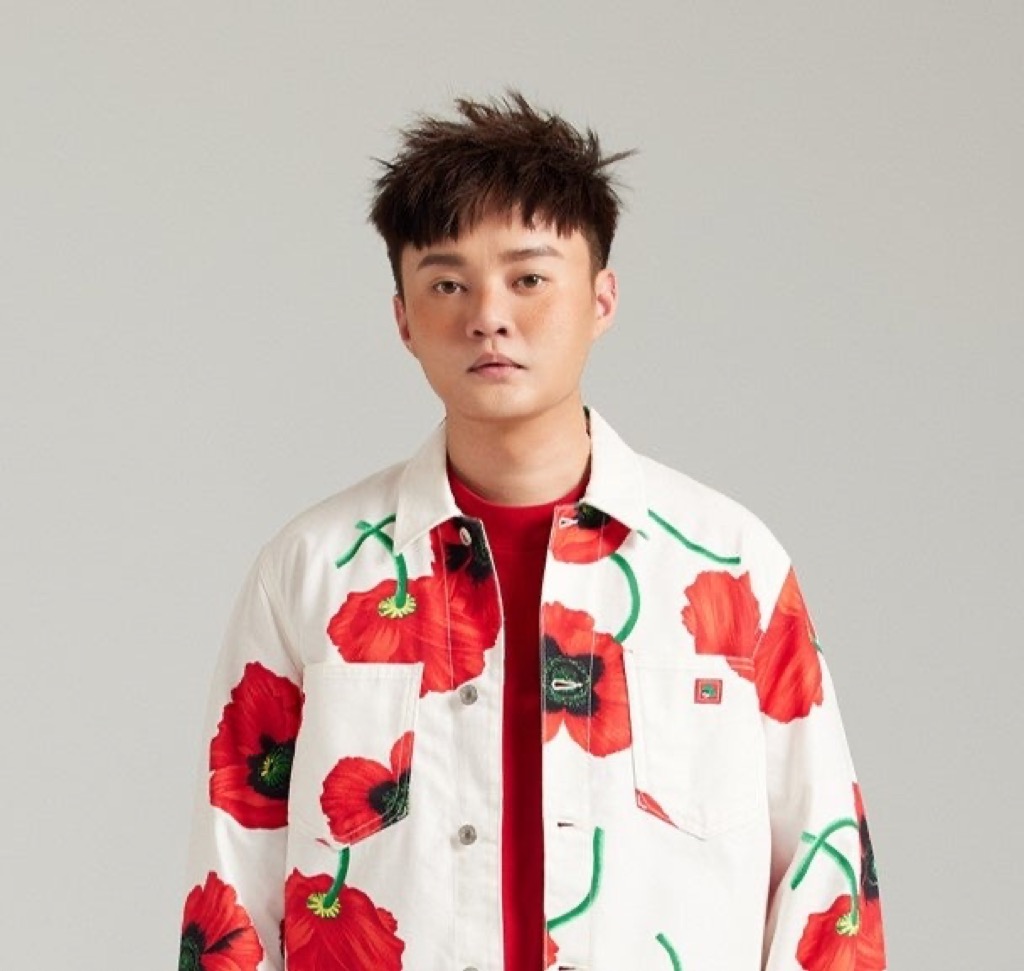 Xu Fukai
Became famous in Taiwan's talent scouting program "Tomorrow's Star Super Star". Received the Best Taiwanese Male Singer Award at the 32nd Golden Melody Awards (GMA) in 2021 for the album "Shuuka". His greatest charm is his voice. He is a unique artist who can express his music in a delicate and modern style, with both powerful and soft sounds, with a solid bass and penetrating highs. In 2016, he set a record for the shortest and fastest debut ever in his solo performance at the Kaohsiung Dome, and in 2021, he will hold a solo performance of "Juka" at the Taipei Dome, which boasts overwhelming popularity. Covers of Hideki Saijo's "YOUNG MAN" and Momoe Yamaguchi's "Sayonara no Mukou side".
Taiwanese alternative rock band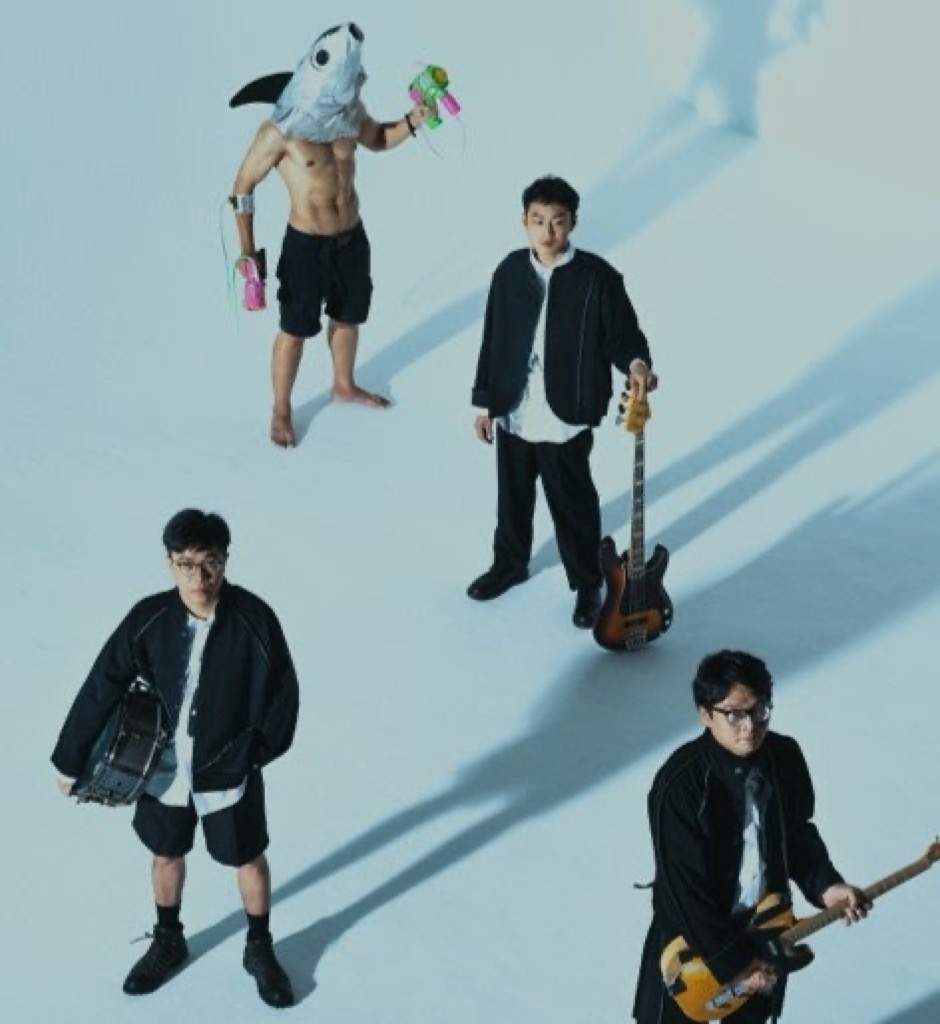 Sorry Youth
Choja Shonen's music likes to portray young people struggling to achieve their dreams, and the beautiful sea and mountain scenery of Taiwan. It's a hymn that embodies the power of life itself, where love and friendship, dreams and reality collide relentlessly. Mr. Takehiko Inoue's slam dunk is said to have received a lot of inspiration, such as the spirit of never giving up. Playing various styles from noise to psychedelic, acoustic, and rock, he sings with a heart-wrenching, mixed feeling and thoughts about love, life, and the future.
■ Leader of the Hakka music world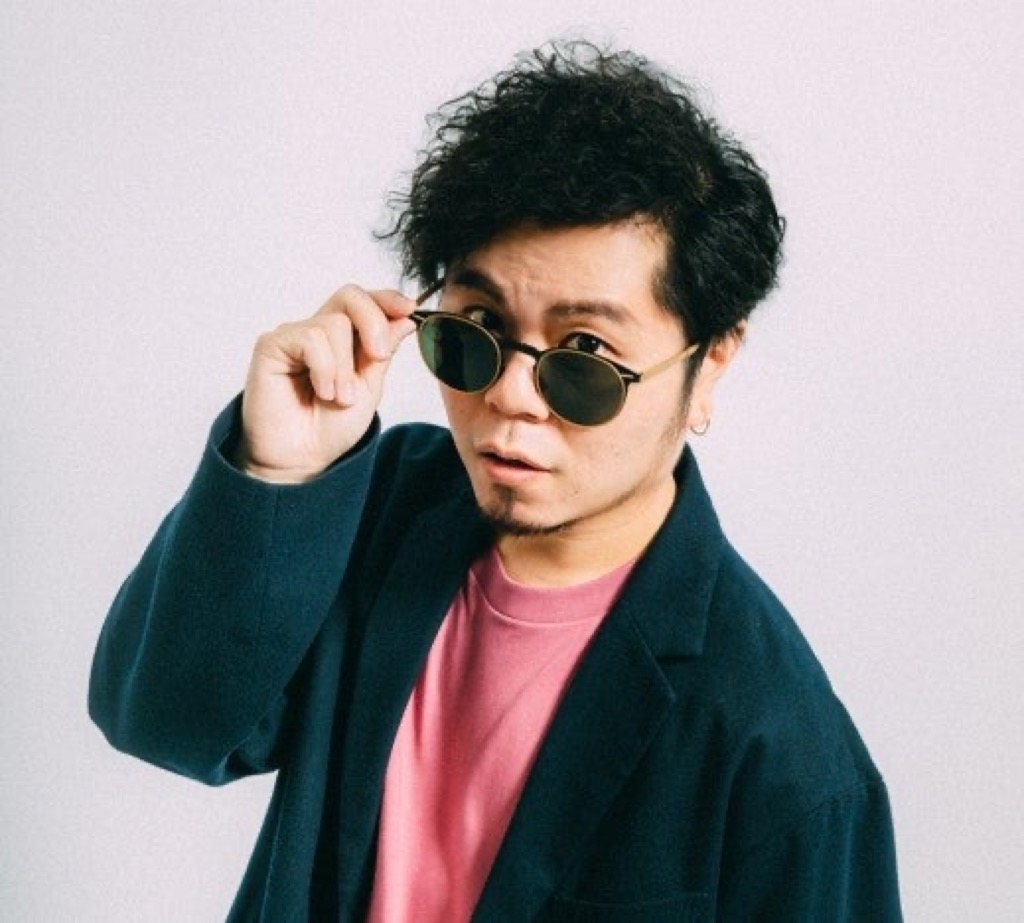 ZiXUAN HUANG
An artist representing New Hakka music from Hsinchu, Taiwan. From 2013 to 2020, based on the composition of Hakka and Taiwanese, he released the album "Hui Family Trilogy", which mixes folk songs, rock, and Western and Eastern instruments, and Hakka nursery rhymes. It has been nominated four times for the GMA Award, twice for the Best Hakka Language Album Award, and won the Taiwan Golden Sound Award (GIMA). For the past 10 years, he has been conducting live tours of the Taiwan Railway's mountain line at stations throughout Taiwan. They expanded from Taiwan's Yamasen Railway to Japan's Kansai, and were the first band in the world to perform at Kyoto's Randen.
Product sales market: Taiwan sweets
This time's product sales market: In the Taiwanese sweets corner, "101 reward sweets" featured in the July 2022 issue of "Fountain Shinkasui" published by the Cultural Assembly, and further selected from the recommendations of the Taiwan Ministry of Agriculture, Select 10 kinds of souvenirs from all over Taiwan. From luxury items to popular sweets, we will deliver the authentic taste of Taiwan to Ueno Park.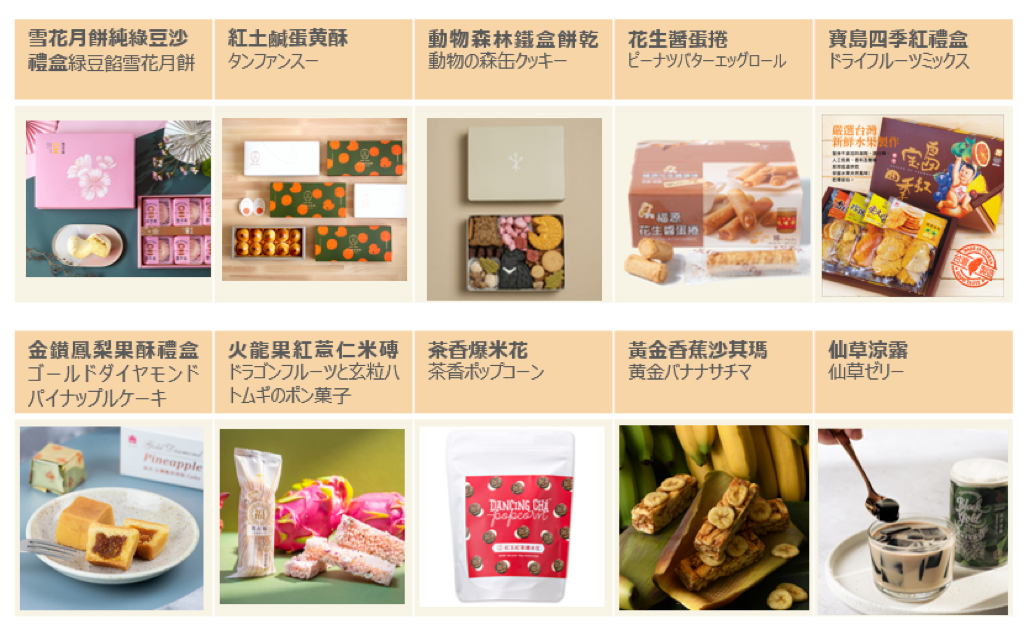 List of Market Exhibitors
More than 100 brands that lead the Taiwanese culture scene gather together! The market is full of merchandise, not only gourmet food and retro goods, but also a little deeper Taiwan experience. This year, there will be many booths where Taiwanese and Japanese culture will collaborate!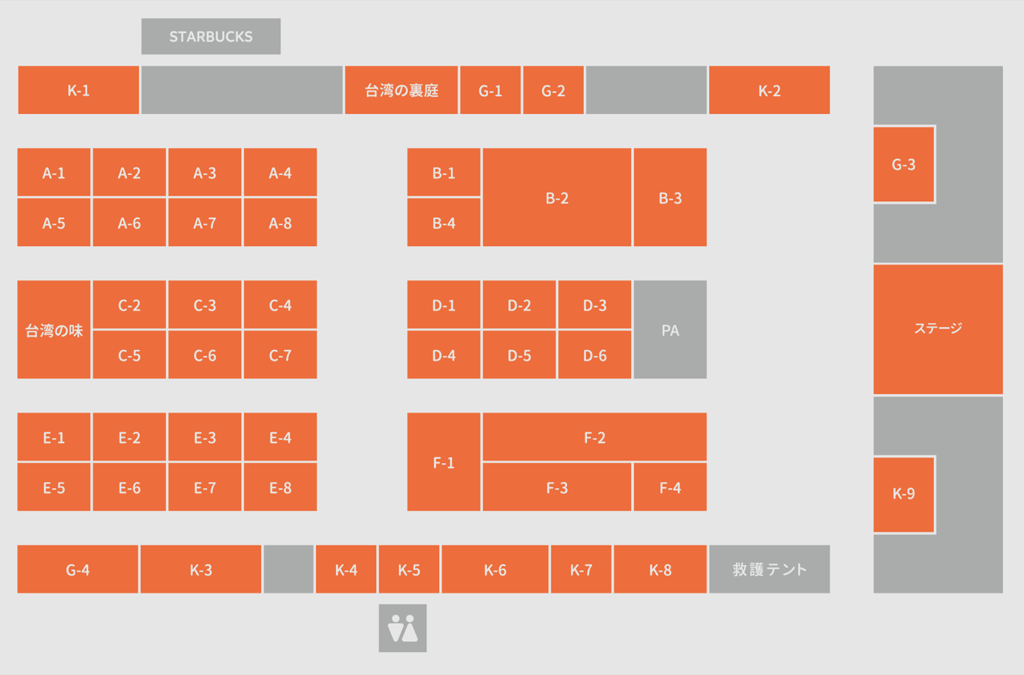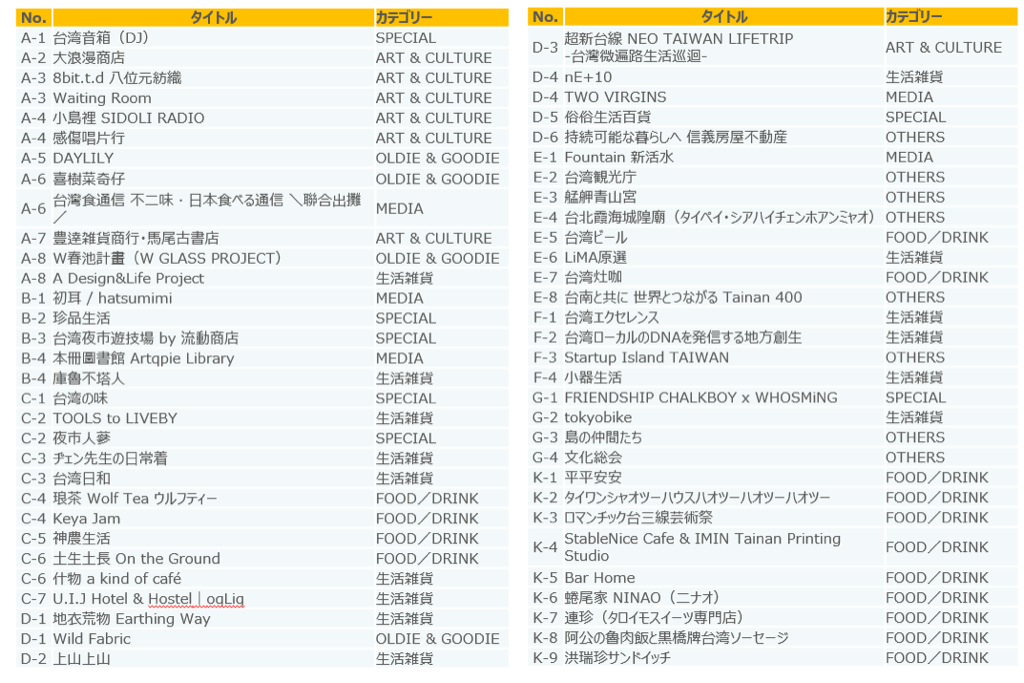 Co-organizer: eslite spectrum event
From September 1st (Friday) to October 2nd (Monday), eslite spectrum co-sponsored by TAIWAN PLUS will deliver a Taiwanese event at COREDO Muromachi Terrace Oyane Plaza and eslite spectrum Nihonbashi. More than 30 arts and culture exchange events will be held before and after TAIWAN PLUS, such as theme fairs, cultural lectures, movie viewings, and exhibitions that will stimulate your intellectual curiosity. Please see our website for details. ( http://www.eslitespectrum.jp/ )
TAIWAN MARKET- DAY & NIGHT
9/16 (Sat) 11:00-20:00 9/17 (Sun) 11:00-18:00
On September 16th (Sat) and 9/17th (Sun), the "Japan-Taiwan Cultural Experience Market" will be held for a limited time at Oyane Plaza. Experience the taste of Taiwan with all five senses!
shared dining
9.16 (Sat) 18:00-20:00 in Coredo Muromachi Terrace Oyane Hiroba
An evening where you can enjoy Taiwanese gourmet dishes selected from the many markets held at the event at a long table. In addition to Taiwanese specialty snacks such as guabao, salted chicken, and bite-sized sausages, we also offer apple mangoes and banreishi, which are specialties of fruit kingdom Taiwan. Apply online, free of charge
Handcraft experience
9.16 (Sat)-9.17 (Sun) Online application/paid event/capacity system (please apply from the website)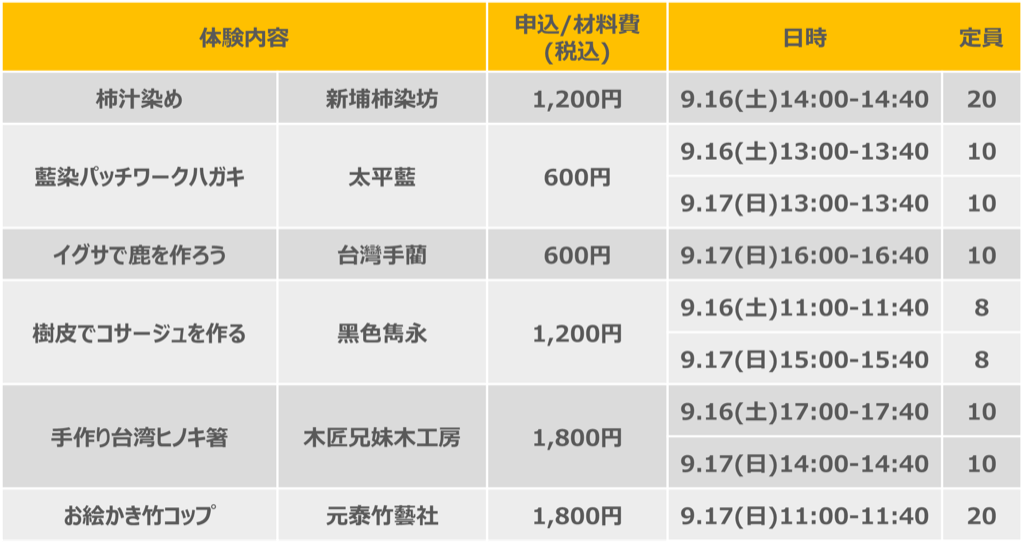 Taiwan Aborigines Spices – Mako Creative Cuisine + High Mountain Tea Tasting Experience
9.16 (Sat) 14:00-15:00 Eslite spectrum Nihonbashi free event
A new taste experience with exquisite dishes by famous chef Maiko Shindo!
This is a special event where you can enjoy creative cuisine using spices that are loved by the indigenous people and pairing with high mountain tea.
Anyone can eat and taste, so please drop by. (partially free)
Related companies and contact information
■ Organizer: Chinese Cultural Assembly ■ Co-organizer: Eslite spectrum ■ Support: Taipei Economic and Cultural Representative Office in Japan, Taito Ward, Japan-Taiwan Exchange Association
■ Special support: Taiwan Ministry of Culture, Taiwan Ministry of Foreign Affairs, Taiwan Ministry of Agriculture, National Development Commission, Hakka Commission, Indigenous Peoples Commission,
Tourism Bureau, Ministry of Transportation, Bureau of International Trade, Ministry of Economic Affairs, Overseas Affairs Committee, National Taiwan Craft Research and Development Center
■ Sponsors: Zhao Feng International Commercial Bank, Taiwan Beer, Taiwan Excellence, Xinyi Fusaya, CSD Nakae, Kenji Kenji, Keparyou
■ Market Direction: Hatsumi
■ Music Direction: FIREBALL Entertainment Co., Ltd.
■ Design Supervisor: JOEFANGSTUDIO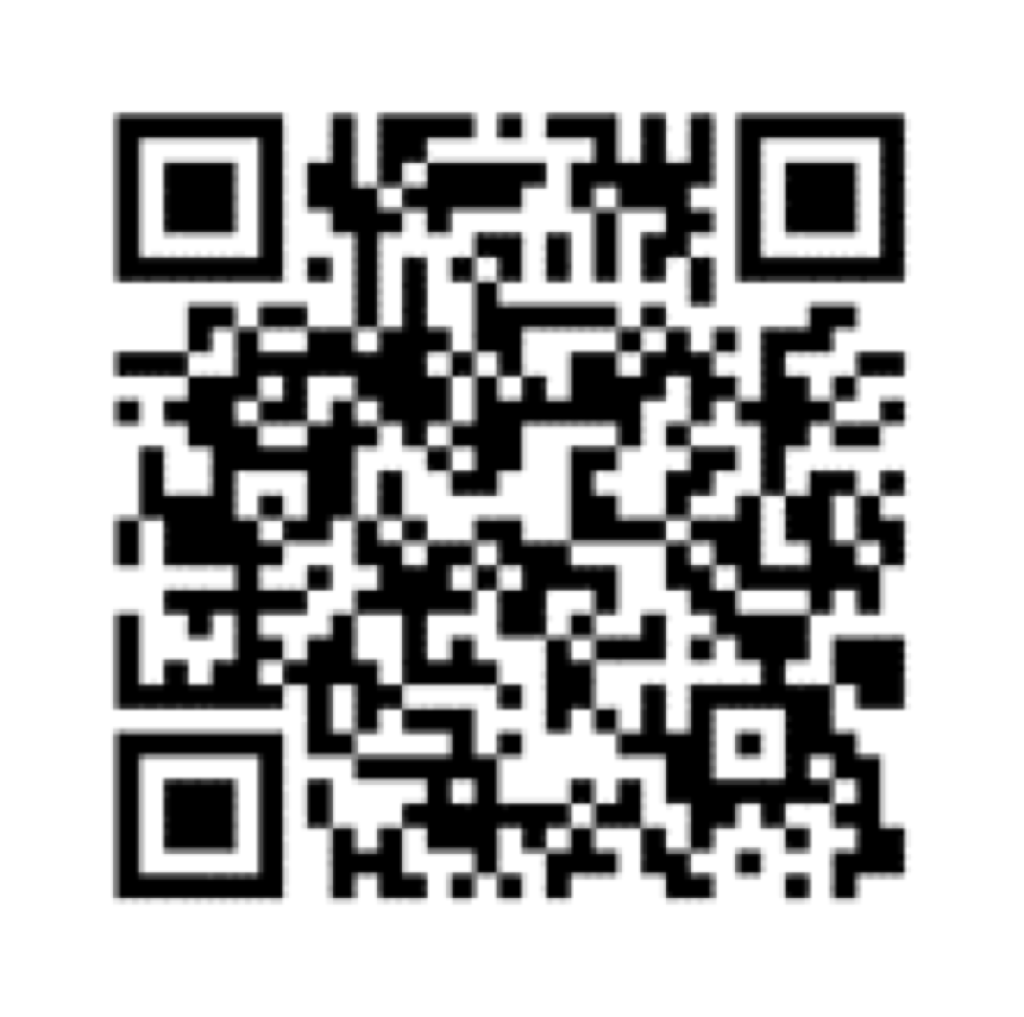 Please download the image material from the following URL/QR code.
For other necessary images and interviews, please contact the Public Relations Office.