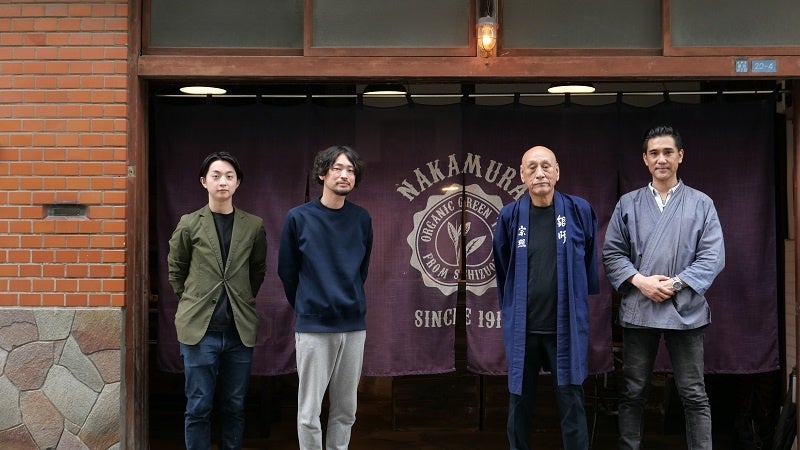 Nisshin Kikinzoku × NAKAMURA TEA LIFE STORE × NOHGA HOTEL UENO TOKYO
NOHGA HOTEL UENO TOKYO (general manager Masahiro Iino, hereinafter "Noga Hotel Ueno") operated by Nomura Real Estate Hotels Co., Ltd. (Shinjuku-ku, Tokyo / President: Hidetomo Aoki) is based on the hotel concept "Deep with the community." As an event that embodies "a wonderful experience born from connections", silver accessories are manufactured by Nisshin Kikinzoku Co., Ltd. (Taito-ku, Tokyo / Representative Director: Kazuo Uekawa, hereinafter "Nisshin Kikinzoku"), which manufactures and sells traditional crafts Tokyo silverware. "Tokyo silverware manufacturing experience event to enjoy with all five senses" that sets the experience and the new tea experience provided by NAKAMURA TEA LIFE STORE (Taito-ku, Tokyo / Representative: Keigo Nishigata) who manufactures and sells the Japanese tea brand "NAKAMURA" Will be held every Saturday from July 2nd to August 13th at the Noga Hotel Ueno 2F Library Lounge, and at the same time, we will announce that we will start selling accommodation plans that include experiences.
At Nohga Hotel Ueno, we have been interacting with each other since the opening, such as having Nisshin Precious Metals make original silver glasses for use in restaurants and cooperating in holding a silver product experience workshop. The experience planning had to be postponed due to the Korona-ka, but we have decided to resume the collaboration planning in order to meet the recent tourism demand and experience demand. Also, from the desire to experience not only manufacturing but also the splendor of silverware itself, we plan an experience of using an ice spoon and a tea drinking comparison experience, and for tea, select NAKAMURA TEA LIFE STORE, which has been collaborating since the opening. I decided to ask.
At Nohga Hotel Ueno, we will continue to build new lifestyles together with our customers while proposing experiences that have never been experienced before and experiences that can only be experienced by Ueno through workshops born from deep ties with the local community.
[Overview of experience event (workshop)]
■ Part 1 : Silver original accessory making experience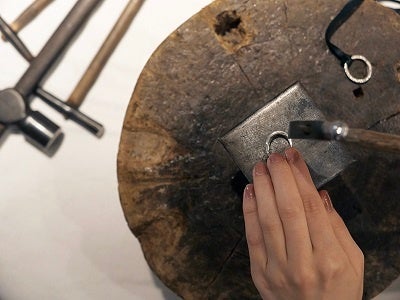 The color and texture of sterling silver, which is made over time, has a special appeal. As a gift for your loved ones, a memorial to your trip, or a reward for yourself, why not try making one of the only original silver accessories in the world?
The craftsmen will carefully guide you using the tools actually used in the workshop. Please experience the craftsmanship that has been passed down through the ages at the special workshop in the hotel.
---
---
■ Part 2: 999 Sterling Silver Ice Spoon Experience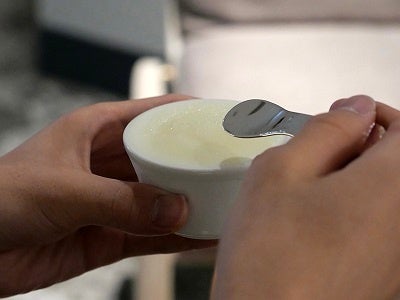 We will prepare the special ice cream provided by Bistro NOHGA in a "tick" state.
An ice spoon that makes use of the special product of sterling silver, which has the highest thermal conductivity of all metals. It quickly melts the surface of the ice cream at the temperature of your own hands, so you can experience the feel and sensation that you cannot experience with a regular spoon. Please try the best bite of sterling silver spoon.
* 999 Sterling silver: Indicates that the purity of silver is 99.9% or higher. "999 (three nines)" is
It is a number that indicates that 999/1000 is silver at a fraction of 1000.
■ Part 3 : NAKAMURA TEA LIFE STORE Carefully Selected, New Tea Silverware Drinking Comparison Experience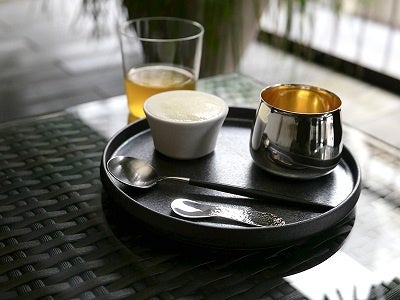 Shincha (Ichibancha) uses the nutrients stored in the branches and leaves during the winter, and grows slowly in low temperatures over a long period of time, so it contains theanine (a type of amino acid), which is a sweet and umami ingredient. It contains more than three times as much as bancha and contains less catechins and caffeine, so you can enjoy a refreshing and refreshing taste.
Let's compare the new tea that NAKAMURA TEA LIFE STORE confidently recommends with a regular glass and a silver bowl.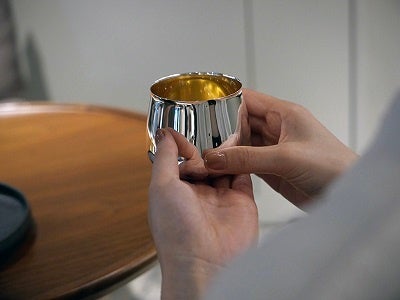 For a drink comparison, Mr. Nishigata of NAKAMURA TEA LIFE STORE, who selected the new tea for this project, is also a surprising project for the first time.
Why don't you actually experience and see how the appearance, taste and flavor will change?
■ Experience event (workshop) schedule / price
event date
22022 July 2nd (Sat), 9th (Sat), 16th (Sat), 23rd (Sat), 30th (Sat)
August 6th (Sat) and 13th (Sat)
Number of people
2 to 6 people all day
venue
NOHGA HOTEL UENO TOKYO 2F Library Lounge
price
6,800 yen (tax included) per person * You can experience everything from Part 1 to Part 3.
Application
For details and reservations, see https://nohgahotelueno-workshops.peatix.com/view
* The application deadline will be closed as soon as the capacity is reached.
■ Accommodation plan with experience event (workshop)
Early check-in that you can check in early and relax at the hotel You can use early check-in for free, and you can participate in the "Manufacturing experience event Tokyo silverware edition that enjoys Edo culture with all five senses" from 15:00. is.
Reservation start
Thursday, June 9, 2022 15: 00-
Accommodation date
July 2nd (Sat), 9th (Sat), 16th (Sat), 23rd (Sat), 30th (Sat), 2022
August 6th (Sat) and 13th (Sat)
Plan fee
1 room / 2 people 29,800 yen ~ (tax included)
Plan details
● With "Manufacturing experience event Tokyo silverware edition to enjoy Edo culture with all five senses"
(Silver original accessory making experience & ice / new tea experience including all experience fees)
● Early check-in (13: 00 ~) is available free of charge so that you can enjoy the experience.
* The experience event will start from 15:00 on Saturday. (Scheduled to end at 16:30)
Room type
Superior double room, deluxe double room, twin room
Reservation method

Plan details and reservations can be made on the hotel's official website.

https://go-nomura-hotels.reservation.jp/ja/hotels/nohga-ueno/plans/10061228

* Reservation required at least 3 days in advance
<If you wish to experience other than the event day>
For guests staying from July to August, we will distribute a 15% off coupon that allows you to experience silver making at the Nisshin Precious Metals Studio at a special price. If you would like to experience the real craftsmanship in the workshop or try to make silver with this project, please feel free to drop in at the Nisshin Precious Metals workshop.
● Target audience: All guests staying between July 1st and August 31st
● Coupon expiration date: Until September 30th experience
● Experience place: Nisshin Kikinzoku Kobo (Ito Building 1st floor, 1-3-13 Misuji, Taito-ku, Tokyo)
* Please make a reservation directly to the workshop for the desired experience date after filling in the coupon usage.
⇒ Nisshin Kikinzoku Official Website Inquiries: https://www.nisshin-kikinzoku.com/contact
[ Introduction of collaboration workshop]
■ Nisshin Precious Metals / Tokyo Silverware, Ginshi
Tokyo silverware is a traditional Tokyo craft made in areas such as Taito Ward, Arakawa Ward, and Bunkyo Ward. Silverware refined by the craftsmanship of Edo is still widely loved all over the world as a traditional craft that represents Japan.
Since the late Edo period, Nisshin Precious Metals has inherited the skills of the 12th generation as "Ginshi" and the 3rd generation as Nisshin Precious Metals, and now the 2nd generation Soteru Uekawa and the Edokko family are working in the same workshop. increase. Based on that technique, we will contribute to the community and society by manufacturing and selling traditional crafts and precious metal products that customers can use for generations, and we will study every day to convey the culture and techniques of traditional crafts to the next generation. do my best.

1-3-13 Misuji, Taito-ku, Tokyo Ito Building 1st floor
<Official site> https://www.nisshin-kikinzoku.com/
■ NAKAMURA TEA LIFE STORE
This teahouse is run by the Nakamura family, a tea farmer who has been making tea for 100 years in Fujieda City, Shizuoka Prefecture, in Kuramae, Taito Ward. We are particular about completely pesticide-free cultivation, and we carry out everything from tea cultivation to tea making processing in-house, and we deliver "tea that understands when, where, who, and how" so that customers can enjoy it with peace of mind.
Please enjoy the farming method of "organic cultivation and pesticide-free cultivation" developed by the predecessor Hideo Nakamura before his life and the tea made by the Nakamura brothers who inherited the passion and attitude of the predecessor.

4-20-4 Kuramae, Taito-ku, Tokyo
<Official site> https://www.tea-nakamura.com/
■ NOHGA HO T EL UENO TOKYO ( Opened on November 1 , 2008 ) _ _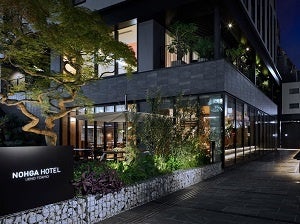 Ueno is a city where the culture that continues from Edo is still alive. Conveniently located as a base for popular tourist destinations such as Ueno Park, the National Museum of Western Art, Ueno Zoo, and Ameyoko, with easy access to Narita Airport.
Sophisticated guest rooms that deliver a "comfortable awakening", restaurants that are particular about the active use of local ingredients and natural manufacturing methods, a relaxing terrace, library lounge, gallery, and fitness are also available.
We value "being deeply connected to the community. The wonderful experience that comes from it." A lifestyle hotel that will satisfy your curiosity, regardless of your travel style.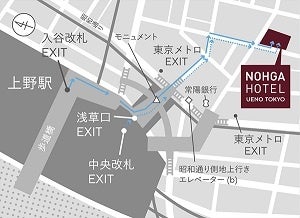 Address: 2-21-10 Higashiueno, Taito-ku, Tokyo
Representative TEL: 03-5816-0211
Check-in: 15:00, Check-out: 11:00
Total number of guest rooms: 130
Official site: https://nohgahotel.com/ueno/
[access]
5 minutes walk from Asakusa exit of JR Ueno station
3 minutes walk from Exit 3 of Tokyo Metro Ueno Station
10 minutes walk from Keisei Ueno Station
[ Customer reservations and inquiries regarding this project ]
NOHGA HOTEL UENO TOKYO TEL: 03-5816-0211
E-Mail: ueno.reservation@nohgahotel.com
For details, please see the official website ( https://nohgahotel.com/ueno/ ).