The Toei Subway has decided to set up a nursing room for the first time in Toei Transportation within the Tourist Information Center (outside the ticket gates) of Ueno Okachimachi Station on the Oedo Line so that passengers with infants can use the subway with greater peace of mind. I will let you know. It can be used by anyone, not only those using the Toei Subway, but also those using other lines such as the Tokyo Metro, and those traveling around the station. Through this initiative, we will continue to contribute to fostering momentum for supporting child-rearing throughout society.

---
---
1 Start date of use
February 23, 2020 (Thursday/holiday)
2 Installation location
Inside the Tourist Information Center at Ueno Okachimachi Station on the Oedo Line (outside the ticket gate)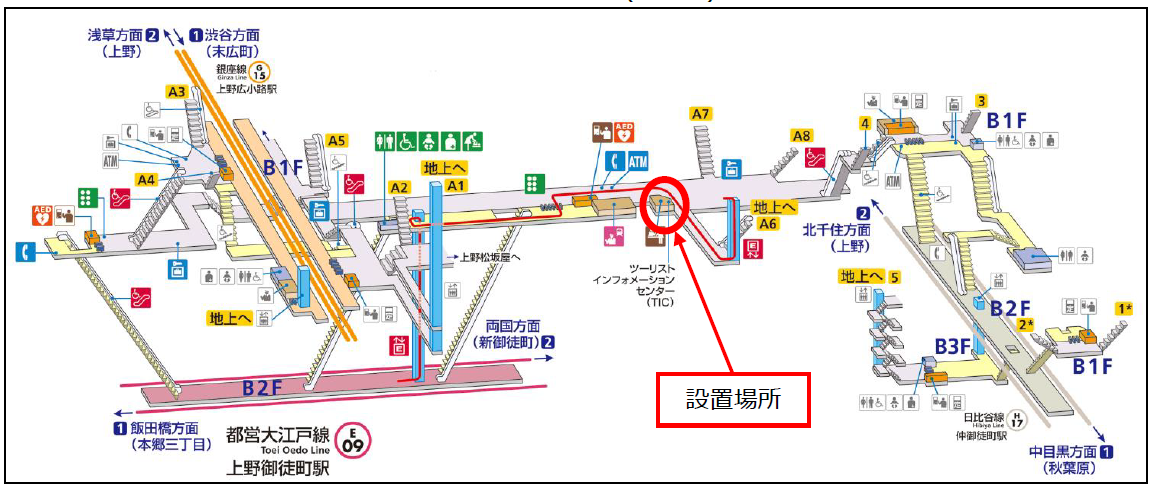 3 Available time
Open all year round from 8:00 to 20:00
4 Room equipment
Nursing sofa, shelf, ventilation fan, barrier-free floor, etc. *Can be locked from the room
5 Matters to note
・Please take your own garbage with you (there is no trash can).
・We do not provide hot water.