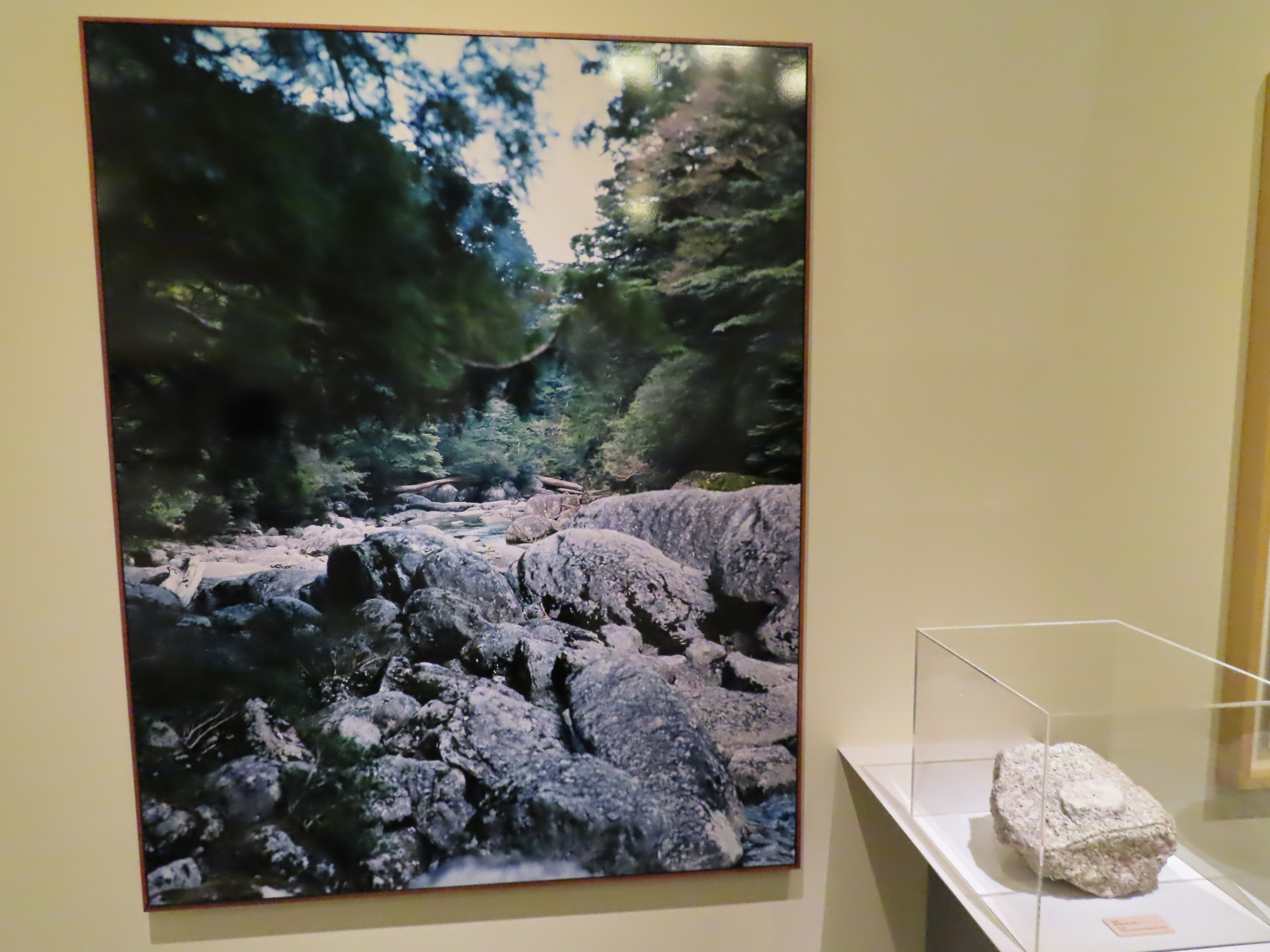 From September 10th (Tuesday) to December 1st (Sunday), 2019, the National Science Museum will hold a special exhibition, "Science of Landscape, Fusion of Art and Science" . I participated in a media preview, and this time I will tell you about it!
A collaboration between science and art? !
Bohemian art. Science established by objective facts. The image of "art" and "science" is imprinted in our mind.
However, this exhibition "Scenery of Landscapes: Fusion of Art and Science" pursues "art" as the sensual surprise of "what is this?" Seamless collaboration of "science".
It is a bold attempt to re-spin two areas that have been differentiated in history.
This exhibition was organized by Taku Sato, a graphic designer who is known for product designs such as "Lotte Xylitol Gum" and "Meiji Delicious Milk". At the venue, photographs taken by photographer Yoshihiko Ueda , as well as specimens of related objects and scientific explanation panels are displayed, and an exhibition that invites the art of photography to the profound world of science It is a configuration.
Is science really the opposite of art?
Such questions are overflowing in the venue.
Exhibition work introduction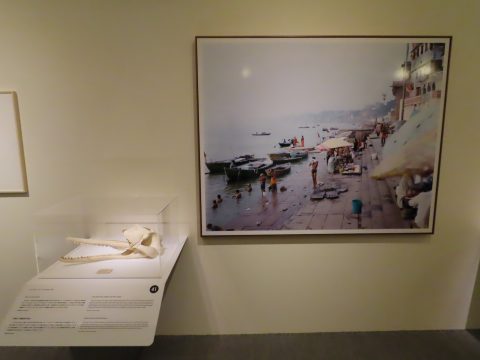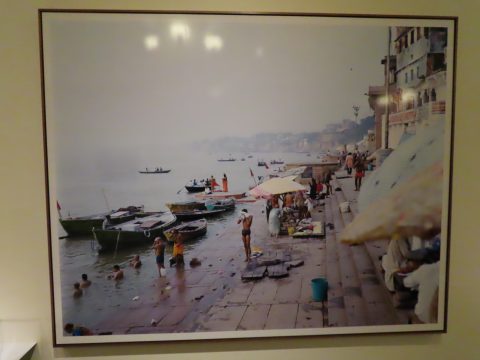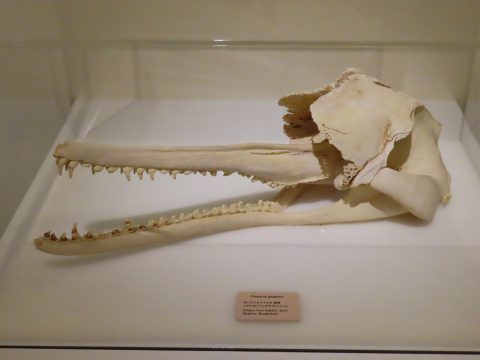 This is a photo of people gathering along the Ganges and taking a bath. It is a mysterious scenery that is unfamiliar to us Japanese, mixed with the uniqueness and mystery of India. Beside it is a specimen of the skull of a Ganges river dolphin.
The caption mentions that humans who traveled from Africa passed through India as a starting point for their advance into Asia, and introduced that a mixture of diverse human groups formed the present India. In addition, it explains the ecology of the Ganges river dolphin, which is currently most endangered.
As many as 26 (!) Researchers from the National Museum of Science are involved in this work description, and based on the inspiration received from the photographs, unique explanations are given from each perspective.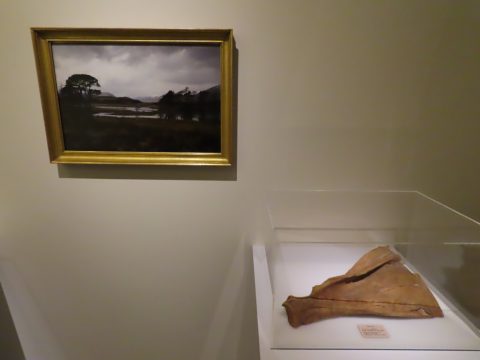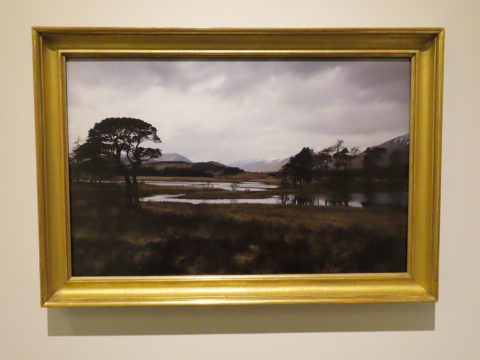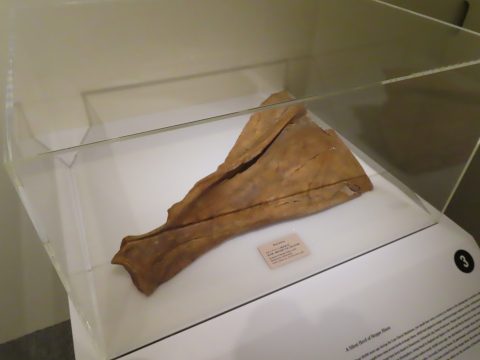 A desolate meadow with a dignified atmosphere. This is the scenery of Glencoe, northwestern Scotland, famous for the historical event "Glenco Massacre".
Next to this photo, Yuki Kimura, a geological researcher, puts the shoulder blade of Step Bison. About 20,000 years ago, the last glacial period, Kimura should have seen the scenery seen in this photo in northern Honshu, Japan, where step bison adapted to the grassland in the cold region lived. I explained that it was.
Glencoe grassland and Step Bison bones.
It seems that the combination of photographs and specimens is not only a scientific explanation but also a poetic charm. Researchers are also inspired by the inspiration from the photos, and you can tell that you are free to expand your imagination.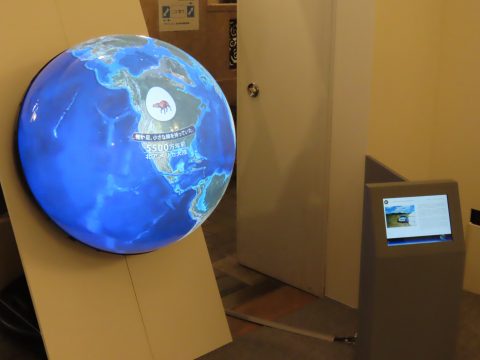 In addition, a digital globe "Touching Earth" created by Kyoto University of Art and Design, Junichi Takemura and others will be set up at the exhibition hall. It is also recommended for children because it allows you to learn about the scientific facts behind the exhibits by having fun using intuitive controls. Please try it at the venue!
---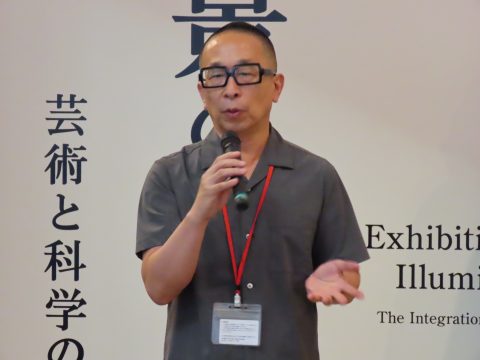 "Now, everything in the world has been" divided ". Of course, I think there is an aspect that education has developed by" dividing ". However, as a designer," connect " I always thought I could do it. ''
Mr. Taku Sato, who was in charge of planning this exhibition, told me so.
"I think I can cultivate such an eye by looking at the landscape from a scientific point of view. I have been involved in this exhibition with that kind of thought.
A momentary landscape cut by the photographer.
The "Science of Landscape Exhibition: Fusion of Art and Science", which uncovers the flow of time behind it, will be held until Sunday, December 1, 2019.
Please enjoy a photo exhibition of two museums in the world.
Outline
Exhibition name
Special Exhibition "Science of Landscape: Fusion of Art and Science"
Session
September 10 (Tuesday) to December 1 (Sunday)
9:00 to 17:00
* Friday, Saturday and Sunday, November 3 until 8pm
* October 31 (Thu) and November 4 (Mon)
* Admission until 30 minutes before each closing time
closing day
September 17 (Tue), 24 (Tue), 30 (Mon),
October 15 (Tue), 21 (Mon), 28 (Mon),
November 5 (Tue), 11 (Mon), 18 (Mon), 25 (Mon)
Venue
National Museum of Science
Admission fee
General / university students 620 yen
Group 500 yen
* From October 1, 2019, general / university students ¥ 630 (group ¥ 510)
Under high school and below 65: Free
Official site
https://www.kahaku.go.jp/event/2019/09landscape/