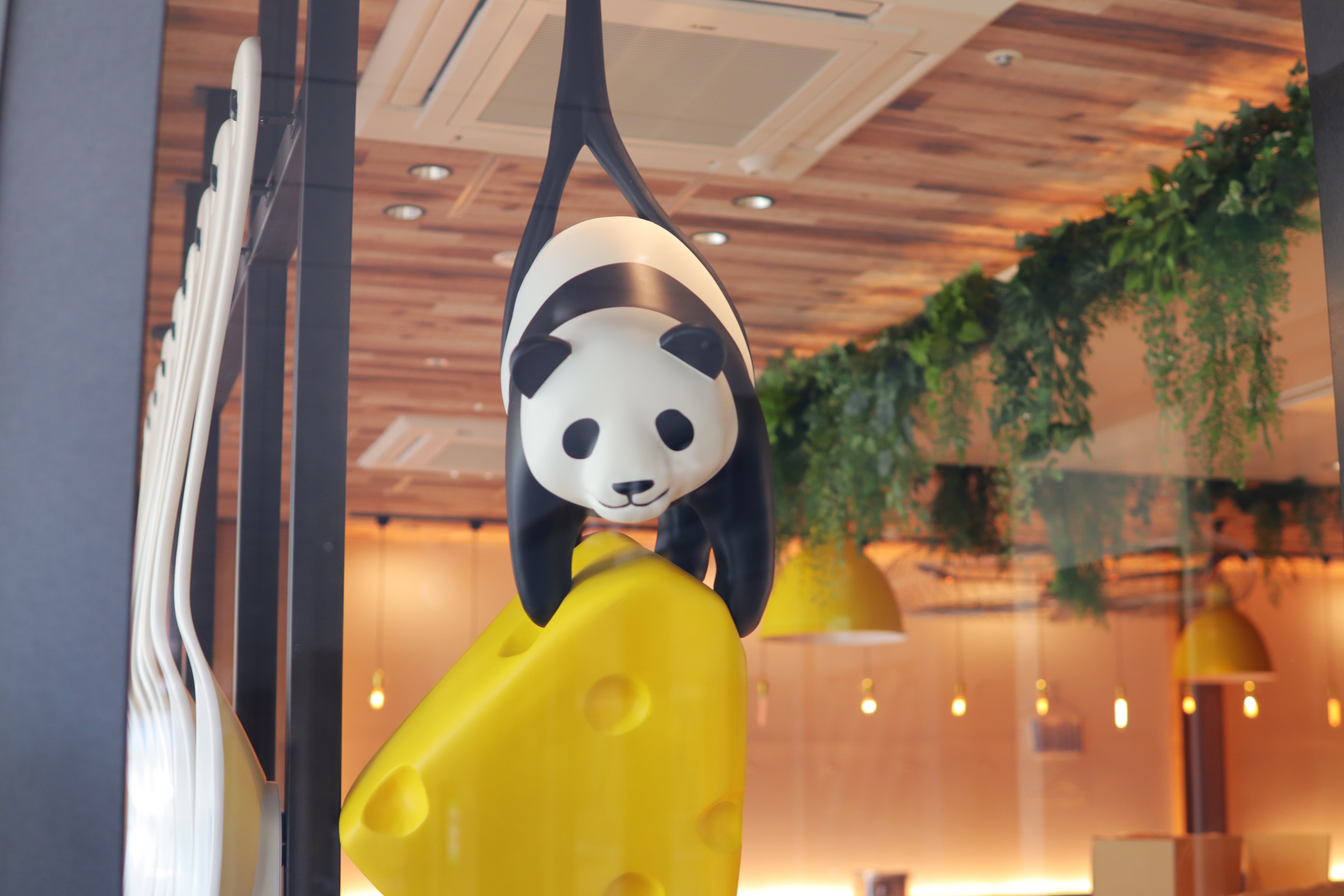 Panda's art object with cheese at the store due to Ueno Station
We would like to express our deepest sympathies to all those affected and affected by the pneumonia caused by the new coronavirus.
We would also like to express our deepest gratitude to everyone who has made every effort to prevent the spread of infection.
Our group is working to prevent the spread of new coronavirus infection.
"Good spoon" (Calm Design Co., Ltd./Headquarters: Nishi Ward, Osaka City/President: Takuya Kanazawa), which is popular for homemade cheese, will open "Ecute Ueno" at the newly opened Ueno Koenguchi Station on June 17, 2020 (Wednesday). In "," we will open a new format of "good spoon" where you can enjoy cheese sweets and brunch full of cheese, "good spoon Cheese Sweets & Cheese Brunch".
■What is Calm Design Co., Ltd.?
While designing and producing stores for commercial facilities and restaurants, a cafe like in Los Angeles has a concept of "good spoon" (10 stores * 1 FC store included) and Italian Bar "Semba Kitchen" (3 stores) celebrating its 10th anniversary this year. ) And other restaurants.
---
---
■ Women must see! Cheese paradise
At the cheese workshop in the store, the "Brullata cheese," the king of fresh cheese made from mozzarella and stracci Terra cheese, is made daily.
The first in Japan to put the whole cheese on a fluffy pancake! "Burata cheese pancake" is a recommended dish. Even if you look all over Japan, this pancake can only be eaten at "good spoon".
Cheese-shaped cheesecake, panda cheesecake, soft ice cream with fresh cheese cream, and the colorful and mysterious texture "Puru-Puru Cheese Soda" can be taken home.
For meals, we prepare keema curry with plenty of fluffy cheese and rice carbonara with rich cheese sauce. The concept is "cheese-filled paradise", which makes women happy.
At the entrance, in addition to a spoon object, a panda object with a cheese-shaped cheesecake, which is a product, is installed. We will strive to become a new photo spot of Ueno Station and contribute to the revitalization of the Ueno/Okachimachi area.
*The video of "Burrata Pancake" is available here.
→ https://youtu.be/-wK9-y4-xew
■About the new "Ecute Ueno" station building
About 100m to the north of the conventional Ueno Station Koenguchi Station Building, an observation terrace will be created, and the station's Naka facility "Ecute Ueno" and ticket gates will be maintained, making it possible to go straight to Ueno Park.
And as a new store in "Ecute Ueno New Area", convenience store "New Days", Taiwan cafe "Saodufa", Japanese cafe "Yanagi Chaya", cafe "good spoon Cheese Sweets & Cheese Brunch" 4 stores will open.
【store information】
Store name: good spoon Cheese Sweets & Cheese Brunch
(Good spoon cheese sweets & cheese brunch)
Location: 7-1-1 Ueno, Taito-ku, Tokyo 110-0005 Ecute Ueno 2nd floor
TEL: 03-6802-7320
Business hours: 10:00~21:00 (LO/20:00)
*In the meantime, business hours may change depending on the conditions of the day.
Regular holiday: According to the facility
Number of seats: 59 seats
*We are reducing the number of seats for the time being
Private room: None