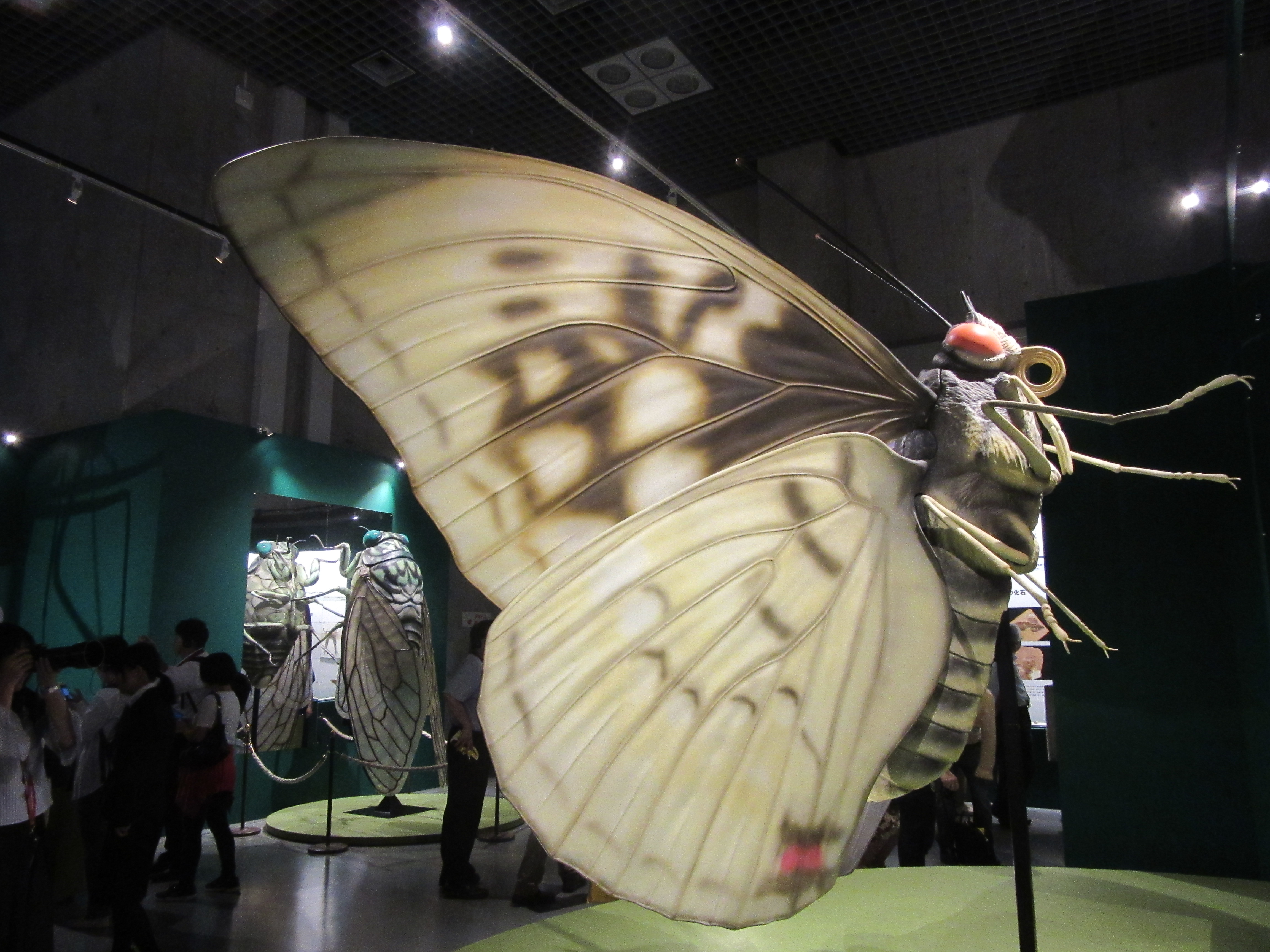 A special exhibition "insects" is being held at the National Science Museum from Friday, July 13, 2018 to October 8 (Monday, congratulation). Since I participated in the media exhibition for media, I will tell you the state of the exhibition!
Speaking of summer, blue sky, straw hat, and insects collected!
So, the theme of this special exhibition of Kahaku (Kagaku) ​​is "insect" straight.
This exhibition is the first large-scale special exhibition that the National Science Museum surprisingly holds on the theme "(insect)". Its origin is said to be 480 million years ago and insects with a much longer history than us human beings have achieved remarkable diversification compared with other creatures while adapting to various environments. About 1,000,000 species of that species are currently named.
"Insect" exhibition that introduces knowledge unique to the National Science Museum through specimens, CGs, experience-type exhibits, etc. about its structure, ability, ecology, it is good to go around seeing with family, it is exciting to say "cute" at a couple Ryosuke.
The Kokosil editorial department will introduce the highlight ahead!
---
|

Giant insect model of powerful force

When entering the venue, it is a huge model with a total length of 2 meters that is outstanding. Stag beetle, Oomura saki, Japanese honey bee · · ·. It is a work of the entrance telling that supervisor "totally reproduced to the number of tactile clauses and leg length."
Although it is the body of an insect which is not particularly noticed usually, when you look at the model of a huge scale again, you will be surprised by its complexity, diversity and make you realize that wonder.
|
Insects and a "specimen corridor" of tens of thousands
Also, it is a specimen of an insect which is very substantial at this exhibition. Insects who have been fascinated by many people with a variety of shapes and colors for a long time. Because there are so many specimens that can not be seen at the venue, everyone should surely be able to meet insects that "see for the first time".
Particularly, the fifth chapter is filled with masterpieces, where walls are filled with collections of various research institutes, researchers, and enthusiasts. These collections are the foundation of insect research, but the collection policy differs depending on researchers, some people have made huge collections of tens of thousands or hundreds of thousands.
|
Why this happens? Beautiful insects, annoying insects
This exhibition introduces the diversity of insect ecology along keywords such as eating, living in and fighting, and you can see various ecology acquired by insects to survive. I am watching the unique forms of it and I am not interested and it stimulates curiosity as "How did it become like this?"
By all means, please try looking for your "favorite" insect!
|

Fear! "Room of G"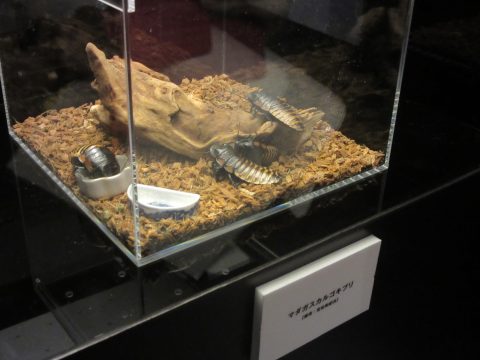 A corner of 'G' that is particularly distinctive in the venue. This insect has been given a codename "G" because there are too many people who dislike it, but originally it is close to the line of a mantis and it is not a thing that never hurts human beings.
That's why I thoroughly saw through the glass. I felt as if I was "cute" in the way I was eating food "munching muggets …" all the while. So why do we hate G so much? Again, it seems that our developed hygiene idea and "imprinting" since childhood are great. For those who can not be helped by hating G, this section is recommended!
|
Anyway insect world of the masterpiece
In addition, there are 4-frame manga by Izumori · · like Mr. Mr. Mr. Mr. Izumori, 3D insect that can observe small insect by turning 360-degree image, corner showing "Horotype specimen" of only one point in the world at the venue There are lots of attractive exhibits everywhere.
Furthermore, there is also a corner where you can learn "correct insect extraction" at the venue, so it is perfect for your child's summer vacation homework.
Some people love insects, others are a bit weak.
Why not try experiencing "insect world" full of unknown and romance this summer?
|
Overview
Exhibition name
Special exhibition "insects"
Society
Friday, July 13, 2018 – October 8 (Monday, congratulation)
9 am – 5 pm (Admission is 30 minutes before each closing time)
※ Friday · Saturday until 8 PM, August 12 (Sun) ~ 16 (Thu), 19 (Sunday) until 6 PM
※ There is a possibility to change about the hall hours and closed days
closing day
July 17 (Tue), September 3 (Monday), September 10 (Monday), September 18 (Monday), September 25 (Monday)
Venue
National Science Museum
Admission fee
General · University students 1,600 yen
Elementary, junior high and high school students 600 yen ※ Friday · Saturday only pairs Night tickets are 2 people 1 pair of 2,000 yen (2 people at 5 p.m. after the time of simultaneous admission, regardless of gender, only on the day of the venue)
※ Free when you are not in school
※ Person who has disabled note book and one carer is free
Official site
http://www.konchuten.jp/