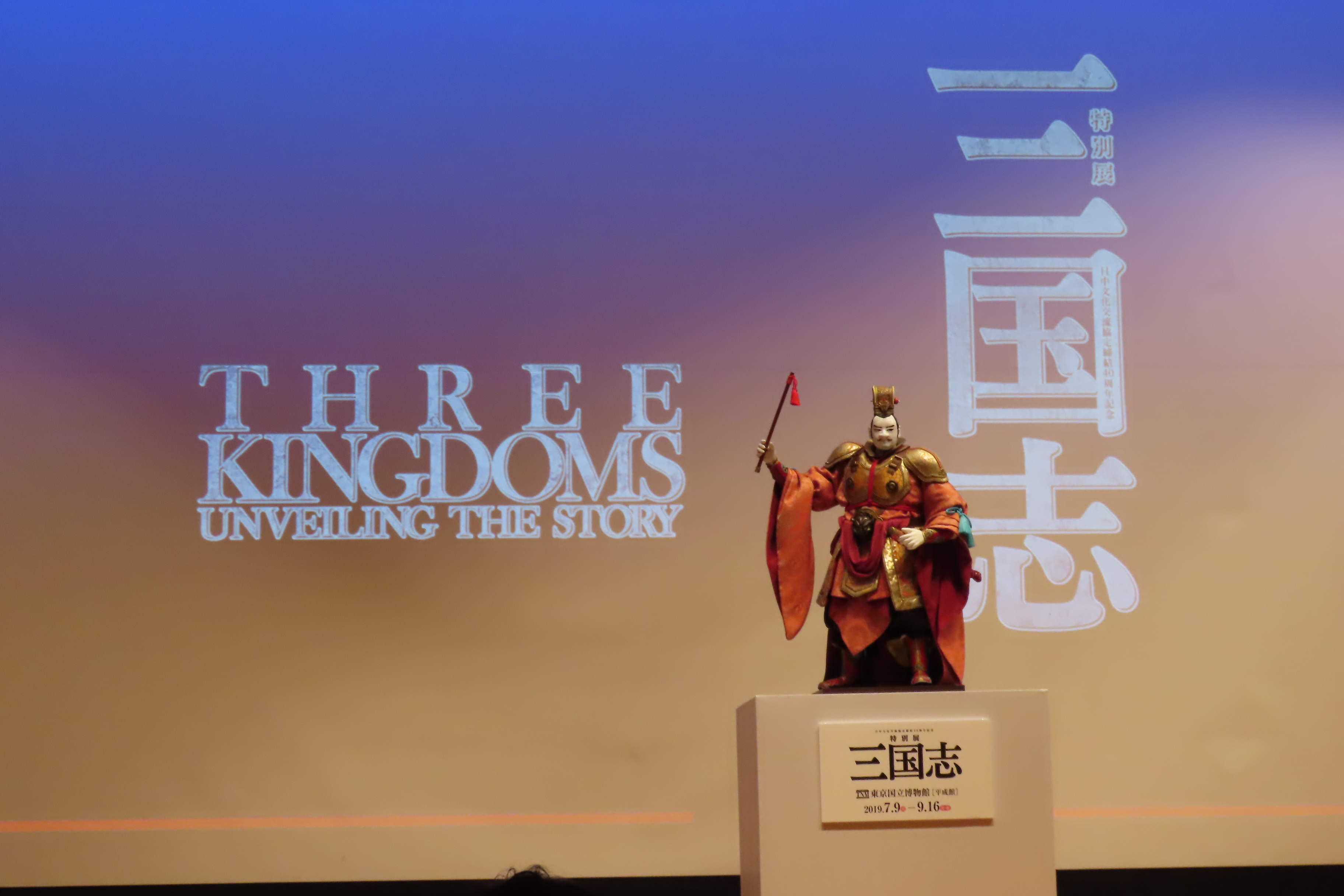 From NHK "Puppet Theater Three Kingdoms" Cao Iida City Kihachiro Kawamoto Puppet Museum Kura © Limited Company Kawamoto Productions
The Tokyo National Museum Heiseikan will hold a special exhibition "Three Kingdoms" commemorating the 40th anniversary of the signing of the Japan – China Cultural Exchange Agreement during the period of Tuesday, July 9th – September 16th (Monday – Friday), 2019.
Since the press release of this exhibition was held, this situation will be delivered this time.
---
Purpose of holding
"Three Kingdoms" which depicts the era when powerful officials rushed to various places along with the decline of the Han Dynasty, especially the wei Cao Cao, Shu Liu Bei, Wu's grandchildren swarmed hard . The trend of Wei · Shu · Wu became familiar to people for a long time by being written in Masashi "Three Kingdoms" and the novel "Three Kingdoms of Jijyou", and boasts tremendous popularity in Japan.
Kanu, Zhang Fei, Zhao Yun … … It is true that there are many people who touched the living wings of the scales of the warriors who are worthy to say "hero" "Hideaki", and many people made their hearts hot.
Then, in the 21st century, research on Sangokushi came to a new phase as successive important archeology achievements such as excavation of Cao Tomb – Cao Takamori (soozorou) were found. This exhibition aims to build a new image of the Three Kingdoms that is unique to archeology, beyond the three countries of the Three Kingdoms of the past , with the selection of selected artifacts and latest research results set to the real image of "Sangokushi" .
Highlight of the exhibition
1. Must-see!
---
---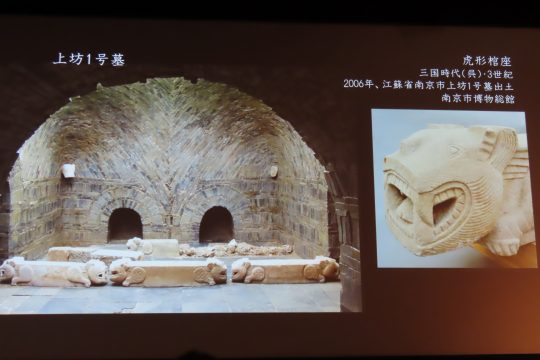 In the history of Sangokushi research, the biggest discovery, the latest discovery such as Cao Takamori excavated goods in Henan province to be the first overseas exhibition and the 1st grave of Jiangsu Province's 1st grave which is seen as the grave of the royal class of Kure are enchanted! It approaches the real image of Sangokushi.
2. Sneak!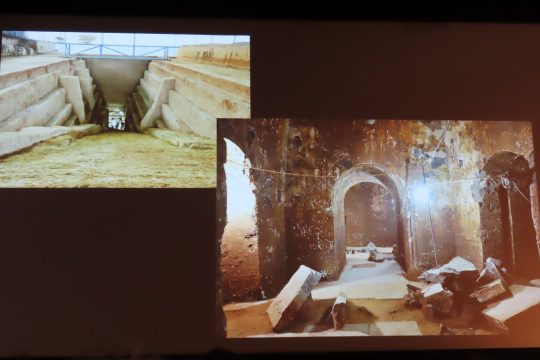 In 2009, the grave buried Cao Cao in Anyang city, Henan – Cao Takanori Discovery. The news gathered the attention of domestic and foreign scholars, and research and research is still continuing now. In this exhibition, I will focus on this real image of Cao Takamori.
3. Concert!
Three Kingdoms awarded to generations beyond generation in a wide range of genres such as novels, comics, games, puppet shows. In this exhibition, we collaborate dreams with various Three Kingdoms. It seems that details will be made public on the official website sequentially.
Exhibition work
I will introduce some of exhibited works in this exhibition.
"Zhao Yun statue" Kin Qi era · 17th – 18th century Anhui Chenzhou City flower shop Chenzhou City Museum collection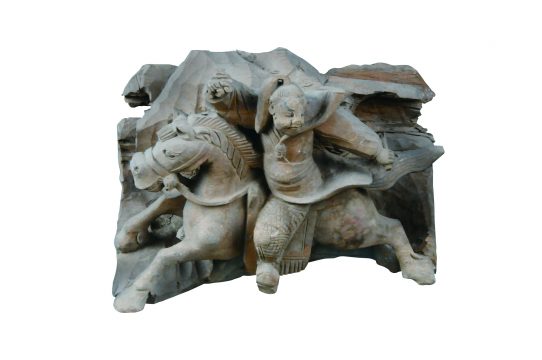 Zhao Yunzi Ryuu, I will push it!
After being attacked by Cao Cao, embrace Liu Zen's child who was late in escape with a bosom and ponder. In one of the most famous scenes of 'Three Kingdoms' innovation', Zhao Yun's biggest scene is expressed with wood carvings.
"Ceremonial Warriors" Bronze Later Han Era · 2nd – 3rd Century 1969, Wuwei City Gansu Province Gansu Province Excavation Excavation Gansu Province Museum Collection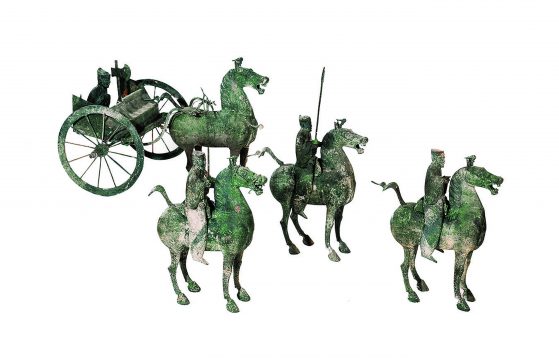 Is the burial person a person who is that Yukari tableen?
A ritual consisting of cavalry and car horse. It is possible that the grave owner was a powerful commander under the control of Dong Tu who shook the Han dynasty in the late Han dynasty.
"Cargo passenger ship (Kakakusen)" Pottery Han – Three Kingdoms Period (Kure) · 3rd century 2010, Guangxi Selfish Region Guincang City Lianggun (14) Tombs excavated Guangxi Cultural Protection Archaeological Research Collection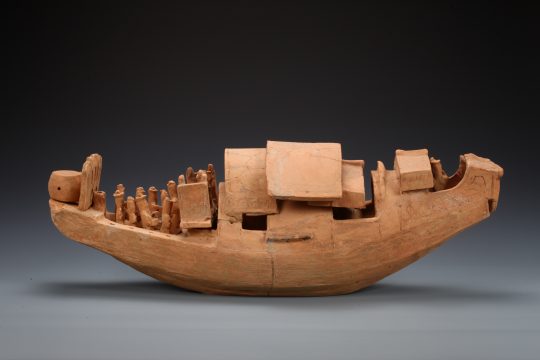 Ocean network supporting the grandson of Kure
From the Han to the Three Kingdoms era, the hull model is excavated intensively in the coastal tomb of Kure. Foreign trade was a maritime nation · Kure unique culture.
"Gold bracelet metalwork furniture" Kim, precious stone Inlaid Han era · 2nd century 2009, Anhui Sushi Country Sushi Tombs tomb Excavation living area Kushi prefectural Museum collection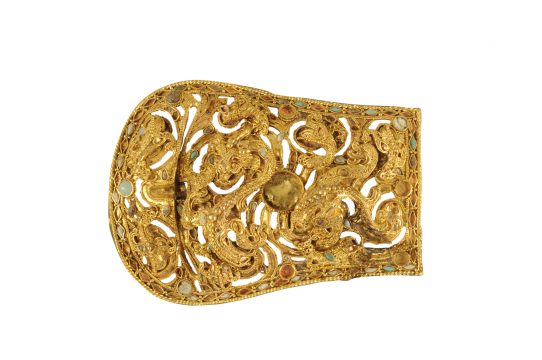 Wei's Emperor Cao Cao also longed for … What is the real wear of the powerful people of Sangokushi?
Three-dimensional treatment of Rui animals that made the body shaky, inlaid precious stones everywhere, and gold grain work. Wei's Emperor also wanted a band with such luxurious metal fittings, but he said that he had already made the making.
Summary
Exhibition name
Special exhibition commemorating the 40th anniversary of "Japan-China Cultural Exchange Agreement" "Mikuni"
A session
July 9 (Tue) – September 16 (Monday, congratulation) of 2019
9: 30 ~ 17: 00 (Admission is until 30 minutes before closing)
(However, it is open until 21:00 on Friday and Saturday during the exhibition)
closing day
Monday, July 16 (Tue) ※ However, July 15 (Monday · Holiday), August 12 (Monday · Holiday), September 16 (Monday · Holiday) will open
Venue
Tokyo National Museum Heiseikan (Ueno Park)
Admission fee
General 1,600 yen (1400 yen / 1300 yen), college students 1,200 yen (1000 yen / 900 yen), high school students 900 yen (700 yen / 600 yen)
※ Free from junior high school students
※ () in parentheses is advance sale / Group fee of 20 or more
※ Disabled people and their carers are free. Presenting a handicapped person such as a handicapped person when entering the building.
Official site
https://sangokushi2019.exhibit.jp/