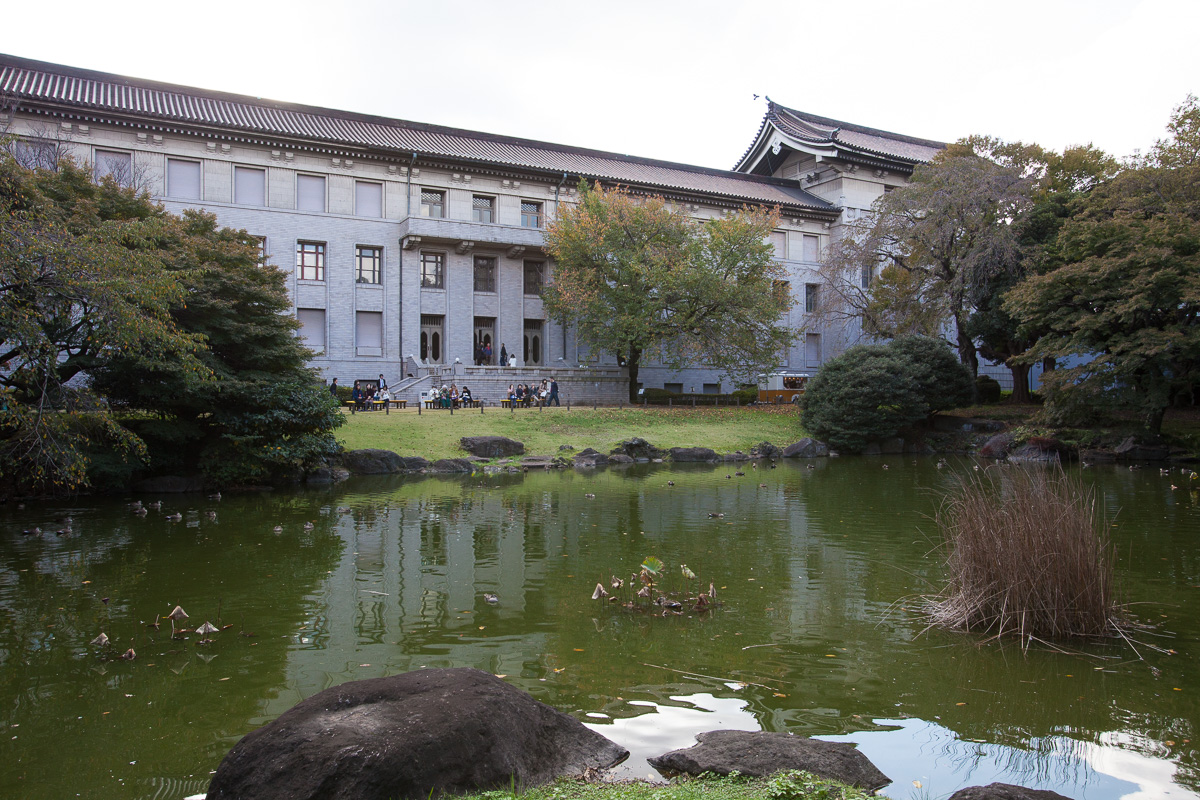 The beautiful Japanese garden of TOKYO NATIONAL MUSEUM is now opened to the public. The garden is opened two times in a year, in spring and autumn; in the season of cherry blossoms and in the season of leaves beautifully change colors.
One of the best views of the garden is the view seen from Honkan side. As seen in the picture below, leaves had not started changing colors yet; however, the scenery with the large pond and a teahouse was wonderfully Japanese.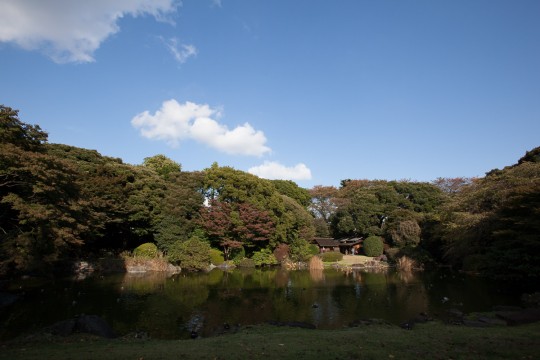 The lounge of Honkan offers an almost identical view but a little bit higher.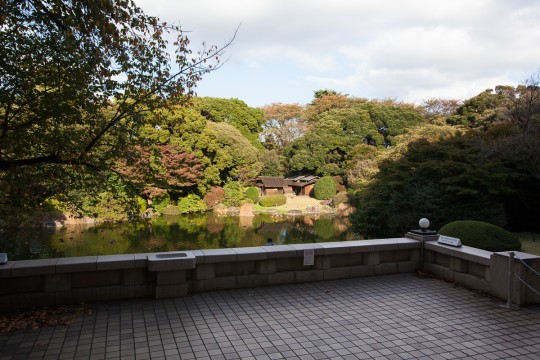 ---
---
Another highlight of the garden is the several teahouses sparsely located in the garden. These historic buildings with a long history were relocated here from original locations.
Shunsouro
Tengouan
Rokusouan
Oukyokan
Kujoukan
In addition to Japanese visitors, there were many visitors from overseas countries enjoying the Japanese culture. The teahouses are basically closed to the public; however, participants of events held by volunteer groups one or two times in a month are allowed to enter the teahouses. Please see the official website for detailed information (http://www.tnm.jp/).
It takes about half an hour to walk in the garden. You can also enjoy drinks and snack foods at the temporary cafe "MOTOYA EXPRESS." There also are several benches for visitors to take a break.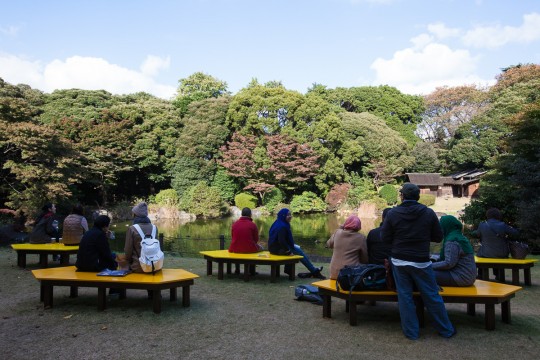 We hope you fully enjoy the garden's landscapes and vegetation beautifully changes its colors, the biggest features of the garden.
【Period】
Tuesday October 27 – Sunday December 6, 2015
【Closed】
– Monday (open when a holiday falls on Monday, and close on the following weekday)
– in case of bad weather.
【Hours】10:00-16:00
【Fees】Admission fee to the museum is required.
Adult: 520 yen
Post secondary school student: 410 yen
Student of Grade 12 or lower: Free
Person of under 18 years old: Free
70-year-old or older person: Free