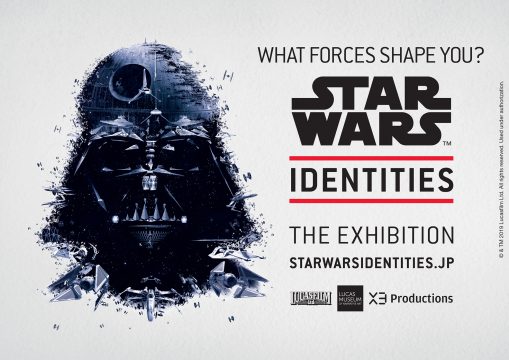 Star Wars Identities Japan Executive Committee, 2019 as a large-scale world tour exhibition "STAR WARSTMi0Identities: i 0 The Exhibition (hereinafter Star Wars Identities)" to experience the world of "Star Wars" 2019 It will be held at Terada Warehouse G1-5F (2-6-4 Higashi Shinagawa, Shinagawa-ku, Tokyo) from August 8 (Thu) to January 13, 2020 (Mon.)
This exhibition is a commemorative day when the movie "Star Wars" was first screened in Japan on June 24, 1978, 41 years ago, and the release of the original goods of this exhibition and SNS (Twitter: @ SWID_JP , Facebook: announce the start of @ StarWarsID). In addition, HP also opened grand.
SNS and YouTube "STAR WARS Identities: The Exhibition" will be sending video and information about the exhibition from time to time. In addition, SNS and YouTube will be showing a video of the Japanese exhibition ambassador Mr. Ichikawa Ichikawa watching the Sydney exhibition on Monday, June 24 (Monday), and will deliver the appearance of the exhibition and its attractiveness.
Exhibition and interactive
<DISPLAY> Huge original collection of over 200 points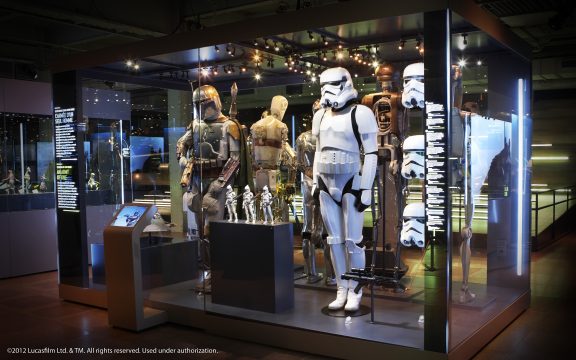 ---
---
At the venue, he will exhibit props, models, costumes and concept art of cinema from the huge collection of more than 200 original collections from The Lucas Museum of Narrative Art. Original Trilogy (1977-1983), Prickell Trilogy (1999-2005), the anime series "Star Wars: Clone Wars", published in 2015 "Star Wars: Force Awakening" Covers various works.
It attracts a wide range of visitors such as the popular Darth Vader, R2-D2, Chewbacca, Boba Fett, Yoda, Millennium Falcon and more.
<INTERACTIVE> An interactive experience where you can meet the "Star Wars" hero only for visitors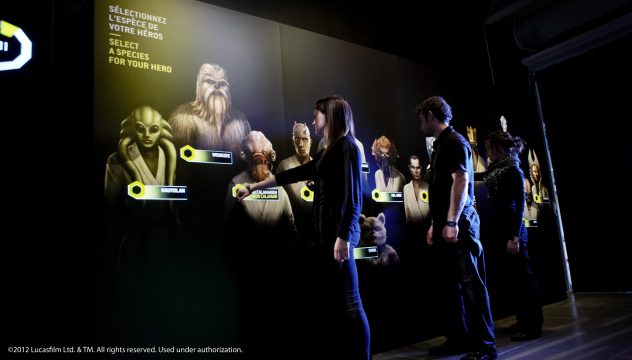 Visitors will wear ID bracelets that will be distributed at the time of admission, and will visit 10 interactive spaces within the venue.
The data is accumulated by answering a large number of questions in the question by holding the bracelet, and it is reflected in the identity of the character you create. You can select your favorite race or star in the Star Wars world and create an original character that reflects your personality and values. There are over 50 million kinds of original characters.
Furthermore, the character can be transferred to your own PC or smartphone, and can be shared via SNS. Please enjoy at the venue what kind of "Star Wars" hero is born.
Original goods
Original goods release decision that can only be obtained here! At the Goods section of the Star Wars Identity's venue, there are many original goods that can not be obtained elsewhere. The visuals created just for this exhibition are art that has been carefully drawn to detail, and the goods whose patterns are abundantly used are a must-see lineup for fans.
Details will be announced on the official website and SNS as needed.
SNS start. Information dispatch including video publication!
In this exhibition, SNS (Twitter: @ SWID_JP, Facebook: @ StarWarsID) is started. SNS and YouTube "STAR WARS Identities: The Exhibition" will show videos such as how the Japanese exhibition ambassador, Ichikawa Ichikawa, saw the Sydney exhibition that closed the other day. In addition, we will transmit photos and information as needed, including videos that are packed with content and highlights of the exhibition.
■ Account ■
Twitter: @ SWID_JP / Facebook: @ StarWarsID
YouTube: "STAR WARS Identities: The Exhibition"
© & TM 2019 Lucasfilm Ltd. All rights reserved. Used under authorization.
Outline of the event
title

STAR WARSTMIdentities: The Exhibition
(Japanese notation · reading: Star Wars TM Identity: the exhibition)
* Abbreviated notation: STAR WARS Identities (Japanese notation / reading: Star Wars Identity)

Session
Period: August 8, 2019 (Thursday)-January 13, 2020 (Mon, Holiday)
closing day
September 9, 2019, Monday, October 21, Monday, November 18, 2019
January 1, 2020 (Wednesday)-January 3 (Fri)
Venue
Terada Warehouse G1-5F (2-6-4 Higashi Shinagawa, Shinagawa-ku, Tokyo)
Contact Us
info@starwarsidentities.jp
Official site
http://www.starwarsidentities.jp